Kenneth Principato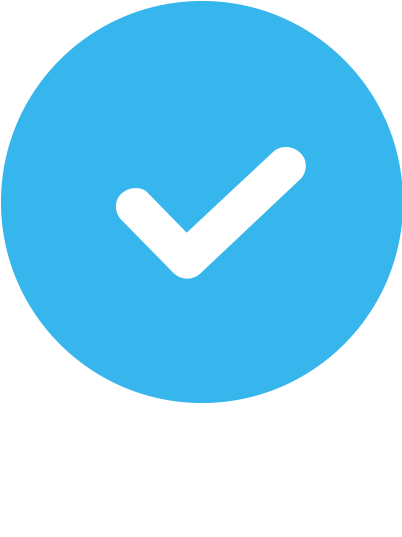 Verified
3 Reviews
Outdoor & In-Home
Gym
COVID-19 Vaccinated
About Kenneth
I'm Kaine a trainer from Stamford, CT. I train locally, online, and coach on nutrition.
I help working professionals build muscle so they can have more energy and confidence to enjoy their life.
Fitness has always been a passion of mine, and it helped me take control of my health, both physically and mentally.
I'm here to help keep you motivated, hit PRs (personal records), and accountable.
A bit about what to expect when training with me.
--Fundamentals, you'll learn the basics ins and outs of training.
--Strength, reach strength levels you didn't even know you were capable of.
--Confidence, you're going to wear tank tops more often to show off the guns.
--Intensity, I always gauge my clients energy levels and modify the work out based on that.
--Fun, the sessions are enjoyable and no one's ever accused me of being boring.
--Nutrition, I've worked for a long time in the food industry. I know what to avoid at restaurants, and what to look for.
Whatever your goals, reach out and let's start meeting them!
My favorite client story
I had one client who was a youth athlete. Being a young kid his parents were very nervous about 'stunting growth, and the dangers of weight lifting. I reassured them that those are only myths, training can be done by youth athletes as well.
This fear was echoed by the athlete himself, in which I assured him weights will only be used when he's at the proper level.
He's reached the skill level to use weights now, and now he's looking to go up in weights every week.
This was very rewarding to see someone so hesistant about training, become empassioned by it and desire to push pass his own limits.
My favorite exercise
Pendlay Rows are my favorite exercise. They're a great explosive exercise and builds your upper back like nothing else. They'll increase your back strength and size, in a safe and effective manner.
(Seen in my photos above)
My favorite quote
Study strategy over the years and achieve the spirit of the warrior. Today is a victory over yourself of yesterday; tomorrow is your victory over lesser men.
Miyamoto Musashi
My training philosophy
Halthor didn't deadlift 501kg after one session, and neither will you.
Training is hard and requires dedication.
You'll have good days and bad days, so it's better to start light and progress slow.
Do too much and you'll end up hurt, burnt out, or quiting.
That's why I always program using a training max, so even on the bad days I'm still progressing.
My training experience
My fitness journey began when I wanted to perform better in school sports. I was skinny and not very strong, which was a big disadvantage. I started lifting weights to improve my strength, because strength, I learned, is the backbone of everything. I needed to become stronger, bigger, and better.

The exhilaration I felt once I was able to add more plates onto the bar was incomparable. Certified by ACE and with 11 years under the barbell, I want to share my knowledge with you.

I'll help you achieve those goals you once thought were out of reach.

If I can do it, so can you.
Areas of Expertise
Strength Training

Functional Training

Myofascial Release

Nutrition

Muscle Gain

Weight Loss

Flexibility and Mobility

Posture

Core and Balance

Muscular Definition

Stress Reduction

Wellness
NCCA Accredited Certifications

ACE Certified Personal Trainer
Who I Especially Like Working With
Beginners, Bodybuilders, Brides-to-be, Law Enforcement, LGBTQIA, Men, Middle-aged, Military, Overweight/ Obese, Student-athletes, Women, Youth
Medical Conditions Experience
Anxiety, Asthma, Bad Posture, Depression, Joint Pain, Lupus, Postural Issues, Shoulder Issues, Stress
Training Areas Served
In-home or Outdoor Training
Zoom, FaceTime
FB, Skype or Hangouts
Session Surcharge: $0
No Gym Membership Needed!
I really liked how patient he was when I didn't get my form correctly at first. I would normally feel embarrassed, but he made me feel comfortable.
After losing 100 or so pounds it was difficult for me to understand how to strengthen my body and learn how to maintain it. I really wanted to work on my core and legs. I wasn't a huge fitness person and am not into gyms, so I was pretty hesitant to reach out to a trainer. In fact I didn't really like working out. But I know I wanted to get more comfortable with fitness and muscle. Kenneth was very flexible and patient. He made time for me during my busy schedule as I work full time and have other engagements. He was always available to text which was great. I was pleasantly surprised that he was accommodating to my needs without judgement. He was knowledgeable and offered a lot of home work outs for me to do with weights. I specifically wanted to work on squats, and he was a huge help to me in perfecting my stance to engage my abs. My back feels so much better after learning about posture. I was always uncomfortable working out my arms, and I couldn't do one push up to save my lifeZ Kenneth showed me simple work outs that I could do in my spare time to help me gain strength and I now see the muscle definition which is awesome. Now I feel more confident in myself and want to continue learning. Thanks so much!!
I'm a female in her late 20s, and I had lost approximately 100 pounds three years ago. Since then it's been really difficult for me to not only maintain it but learn how to gain strength in my arms and legs, and manage all the excess skin I have. It was a huge change and sometimes a difficult transition. I'm not a gym person, and never used a personal trainer before. I was pretty weary and had a perception that most trainers wouldn't work with someone like me, who was hardly active and didn't lift weights at a fancy gym. Kaine (his nickname for Kenneth) was extremely patient, since I really had no idea what I was doing. In addition he was very sociable, and had genuine interest in how I was feeling and about my weight loss. I felt very validated when I discussed my frustrations. I was very interested in toning my thigh and glutes, and his training was thorough and showed me a variety of ways I could shape that area. Since I live a pretty active lifestyle, I was nervous I wouldn't have time for this. Kaine was incredibly flexible. We didn't have to the gym as Kaine had equipment and a gym in his apartment. Thanks so much Kaine, I'm starting to feel comfortable in my own skin and will continue to use your services!!
Are you a trainer?
Get new clients. Change lives.