Jon Thomas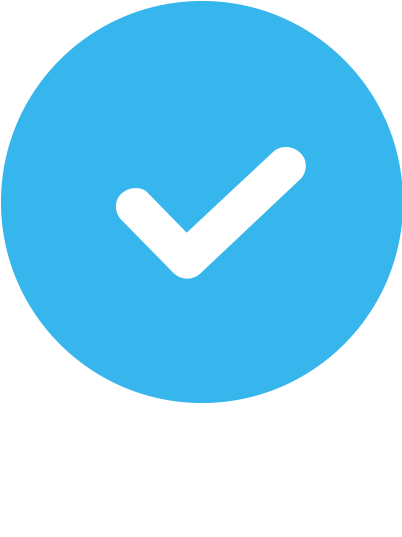 Verified
20 Reviews
Gym
COVID-19 Vaccinated
About Jon
Certified Personal Trainer and Boxing Coach with multiple certifications in Personal Training and Nutrition and with over 15 years of experience as a boxer and fighter. I am also a two time consecutive Golden Gloves champion. I specialize in strength training, HIIT training, and boxing. Whether you want to lose weight, tone up, build muscle, or learn to defend yourself, I would like to help you reach your goals!
My favorite client story
That's a tough one. I really enjoy working with all my clients!
My favorite exercise
Boxing is definitely my favorite exercise, along with HIIT training.
My favorite quote
"Don't count the days. Make the days count." -Muhammad Ali
My training philosophy
I think it's best to push your boundaries every training session to see the best results. Even if you can't do it today there's always the next session. So don't be discouraged.
My training experience
I have boxed for 15 years, and I have been Personal Training for about 3 years.
I have worked previously at other gyms, and I am currently working at the gym I own.
Areas of Expertise
Core and Balance

Strength Training

Weight Loss

Boxing

Muscle Gain

Cardiovascular Conditioning

Cross Training

CrossFit
NCCA Accredited Certifications
Action Certified Personal Trainer
Medical Conditions Experience
Asthma, Bad Posture, High Blood Pressure, High Cholesterol, Lower Body Pain/Issues
The training I've received has been great! He is knowledgeable and motivating. I've received training that has been tailored to my abilities but still rigorous enough to push me to achieve the results I desire.
The training sessions are great! Jc is very communicative and patient! I already see improvement in my training! GO SIGN UP WITH HIM!!
I was looking for a personal trainer and JC was one of the trainers that matched my search criteria. I never considered trying boxing but he was the first trainer to reach out and was great with answering all my question, so I decided to give it a try and I've really enjoyed it! I'm a wife, mom of 3 and working professional looking to get healthy and in shape. JC listened to what my goals were and modifies every session to help me achieve those goals. We run sessions in our backyard and he's been great with wearing a mask and trying to adhere to COVID-19 guidance which has been very much appreciated!
I started coming to JC after the pandemic started to wind down. I had gained 20 pounds in the time span of a couple months & my diet was awful. During my first session with JC I started to cry because of how disappointed I was that I let myself go. I was disappointed that I couldn't do even the slightest things without losing my breath & feeling like I was going to throw up. JC was so amazing about. He didn't treat me like I was weird for crying, he was supportive & understood why I felt the way I did. I'm thrilled to say after a couple weeks with JC, not only can I do things I couldn't bare to do the first day, but I also lost 10 pounds.???? Whether you are trying to get back into shape or looking for someone that can help you perfect your boxing skills, JC is the person!! He has given great diet tips, and has guided me back into shape with patience & encouragement. I seriously could not of done it without him. I was in a horrible rut & couldn't get myself to go to the gym, but having JT helped me SO MUCH. His rates aren't expensive, but his training is top notch! You will NOT regret going to see JC!!
JC is simply the best! The best trainer anyone would love to have. I am having the best experience ever and seeing some good results. I am still on my journey and making progress everyday. If you are looking for a trainer that will help you achieve your goal, please call JC and thank me later.
JC is constantly mixing it up, challenging me. Great trainer and personality, I highly recommend him if you looking for a trainer!
JC met me where I was (couch potato) and is getting me in shape! He keeps challenging me in a good way. I highly recommend him!
I've been going to JC for about a month and half now and I can confidently say he knows what he's doing! I started out fairly weak and not knowing what I was doing and he's been very patient and always keeps pushing even if I'm tired and want to quit. Awesome trainer and person, highly recommend getting in a session with him! Thanks JC!
Jc is the BEST!! I started out as a beginner and now I'm an expert! Haha, jk getting there. He's been great and very patient. I would highly recommend training with him. He is very accommodating and flexible.
JC is one of the best trainers I've had. Me and a friend decided to get healthy and need someone to motivate us. We are both in our 50's and haven't worked out in a long time. JC is very patient and always has encouraging words. JC always finds what works best for our activity level and will modify workouts depending on our needs. This is not a one size fit all trainer! I have NEVER liked working out but JC makes it easier and fun!
Working out with JC has been great so far. I'm still a beginner but I'm confident I will reach my body shaping goals with JC's coaching. He's motivational, patient and always has a plan for me when I arrive.
I had my first session today and it was great. The trainer was very professional, attentive and facilitated a great workout. Looking forward to the next session!
Great guy and all around great trainer from the first session can't wait to get back in the gym with him. Highly recommended!
Jc is a great trainer and an ever better person. He always pushes me to perform better than I think I can. I highly recommend if you want to seriously box or do some casual boxing. He always adapts, as I have seen him work with other people when I am in the gym.
This guy is awesome. He exceeded my expectations and i couldn't ask for a better trainer. He put us straight to work and was very informative as well as detailed about body formation and techniques. He makes sure you understand why you have to do certain things and helps perfect your craft before moving to the next step. Nothing was rush and we cannot wait to get back for our next session to do more work. I am recommending everyone i know to him.
Just started using JC as a trainer. The workouts are good and I really enjoy his positive energy. Makes me look forward to my workouts.
I really enjoy training with Jon. He makes the workout fun and challenging. He pushes me to do my personal best and adapts the training to meet my fitness level. I enjoy the mix of boxing and strength training during our sessions, and I look forward to training every time!
I've been training with JC for 3 months now and it was a great decision! JC is patient, encouraging and his enthusiasm for sure pushes you through each rep and set! I've noticed physical changes to my body and I'm definitely getting stronger and my overall health is improving!
Can't say enough about JC and his team! I came in with little to no knowledge of boxing after training at one of the commercial boxing gyms, and they don't compare to JCs at all! Very thorough, encouraging, and accommodating. Highly recommend even if you are a beginner like me!!
Had such an amazing session with JC! He assessed my fitness level throughout the session and adjusted accordingly, while still challenging me to push a bit harder. His gym location is easy to find, with ample (free) parking, and each session is private 1:1 training. JC is easy to communicate with, reliable and I always feel comfortable in his company and at his gym. JC- thanks for a great session! Highly recommend!
Are you a trainer?
Get new clients. Change lives.