Dale Fetterman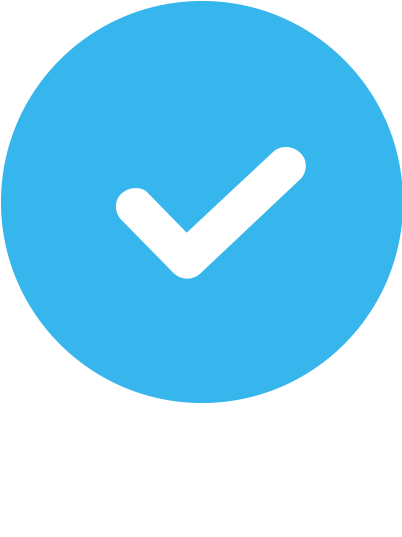 Verified
6 Reviews
About Dale
Born and raised in Hell's Kitchen, NYC, I moved to Denver to experience the sunshine, outdoor winter/summer sports, and a more sustainable way of life. I have experience working at high quality gyms in the city such as Equinox and MPHC, as well as extensive work with private clients located around midtown and Wall St. My mission is to help everyone adopt a passion for achieving a healthy sustainable lifestyle that inspires productivity, awareness, and satisfaction.
I've been involved in sports and competition for the better part of my life, where fitness has always played a large role. Playing Division 1 tennis in college has helped to springboard my passion for health and fitness while setting me on a path to realize the consistency and dedication it takes to better oneself. Most importantly, this is my passion. I love fitness and the control one has over shaping their present physical and mental situation.
My primary focus with clients is getting them to move well (uphold a certain level of mobility/flexibility), get stronger, and be more aware and conscious of the decisions made on a daily basis. I am a huge fan of yoga, although I do not teach, I particularly appreciate the mindfulness and emphasis on breath work and placing one's body into challenging positions that can be made manageable by calming the mind. Aside from dumbbells, kettlebells, barbells, and bands, our primary tool will be focus. The mind is one of our most powerful assets and effectively using it during our training will increase our productivity and have us training smarter, rather than going through the motions.
Our initial session begins with a look at your movement capabilities. This is our platform from which we will grow and build upon. If movement isn't where it needs to be, no amount of strength work will overcompensate for poor movment patterns. A lot of time is spent sitting, slouching, or walking with a faulty gait..it is my job to help you recognize and correct these patterns. I will run you through a few movement tests (see FMS, for an example) that will help me to get a sense of what muscles need to be strengthened and which ones will need to be loosened. Once I receive this feedback I will be able to formulate and take you through the necessary steps to execute our program, keeping you injury free and purusing your personal goals. I utilize an online spreadsheets containing program for my clients in order to track our progress. Everything we do in the gym has purpose and brings us one step closer to our goals. Once you commit to training you will receive a custom spreadsheet with your yearly goals, monthly and weekly goals, warm up routines, as well as your day-to-day program. I sweat the details because this is what ties everything together and I believe it is important to account for as much qualitative/quantitative data as we can.
I also place a large emphasis on nutrition as this is one of the major vehicles that will get you headed in the direction you desire. I provide all clients with a nutrition guide I have created that will lay out the groundwork necessary outside of the gym to ensure that you meet your goals. If there is adherence to the basic nutritional guidelines, and focus is put into each of our sessions I can guarantee that you will be able to see progress in yourself.
(If you don't have access to your own training space, I have access to a Club Form fitness located on 17th and Arapahoe st)
My favorite client story
I had a client come to me with zero training experience, but a desire to improve and work hard. Within 4 months they lost 40lbs, gained strength and dropped over 15% body fat. This process does not take an insanely long period of time! Be present, stay focused, and make the smart choices with your nutrition and you will realize your goals and progress far quicker than you ever thought possible.
My favorite exercise
The kettlebell swing. I am a sucker for unconventional movements that add variety to our sessions and help to increase you movement, cardiac output and strength all in one. The kettlebell swing is one of the best movements around as it works your entire body as one unit (avoiding isolation) and builds great core and lower body strength. This exercise is hands down the best bang for your buck.
My favorite quote
"It's not about how hard you hit, it's about how hard you can get hit and keep moving forward" -Rocky

I love the Rocky movies and they've been a huge inspiration for me when it comes to fitness. I can absolutely relate to the underdog and I would love for all of my clients to adopt that never give up mentality.
My training philosophy
Let's get you moving well, let's get you strong, and let's help you with your nutrition so that you can make smart choices throughout your day. I also don't believe a training sessions should "kill" you and leave you exhausted and dragging your feet through the rest of the day. I want our sessions to leave you feeling better than when you arrived and rejuvenated to put your best foot forward for the rest of the day.
My training experience
I have been training clients for nearly 4 years and have a background of working with athletic trainers in a college setting for 4 years prior to that. I've worked mainly out of NYC for the majority of my career, with experience at larger clubs such as Equinox and smaller private health clubs. I am well versed in functional movement screening and body analysis. I can help you recognize what needs tightening, loosening and where your nutrition may be leading you astray. Versatility is my superpower and I want everyone to be well rounded in all aspects of health and fitness.
Areas of Expertise
Core and Balance

Strength Training

Weight Loss

Muscle Gain

Posture

Functional Training

Corrective Exercise
NCCA Accredited Certifications
NASM Certified Personal Trainer
Additional Certifications
ViPR Certified Personal Trainer, CPR/AED
Dale is a hardworking, very approachable personal trainer who really cares about his clients. He goes specific into detail about what needs to be done, set's obtainable goals and keeps the workouts enjoyable and different every time. When training with Dale, I feel that I am working out with one of my friends, not just a personal trainer. In just a short period of almost 2 months since working out with dale, I have seen significant results, with a body fat percentage loss of almost 4%. Dale also came up with a very detailed workout plan for the days that I am not training with him.
Dale is a professional, knowledgeable and relentlessly positive trainer. He has perfected the art of pushing you to achieve your goals without being aggressive or confrontational. Working with him over the last few months, I have learnt a lot, enjoyed every session, and hit the fitness targets we set together. I would unhesitatingly recommend him.
Dale is definitely the best of the trainers that I've worked with thus far! Since we've started working together he has really challenged me to push myself, both mentally and physically, and I am seeing the transformation happen not only in my body, but in my attitude as well! Exercise isn't always my favorite thing to do after an 8-hour workday, but his passion and positive attitude is very refreshing and I always leave the session feeling energized and motivated. Although the workouts are tough, he makes them fun and full of variety and also makes it a point to answer any questions that I have regarding fitness and nutrition. I look forward to continuing our work together and highly recommend Dale to anyone else who is looking to kick their booty into gear!
He has transformed my body. So great to find a trainer who built me a plan for sucess based on my fitness goals. Would have never been able to do it without him!
Hi I had the pleasure of working with Dale for 2 years - in NY. He is a top trainer who is very knowledgable and focused on delivering the goals which were important to me . He also changes and varies the exercises all the time to keep things interesting . And he is a cool guy . I miss him ! Stefan
Dale is the most incredible trainer a person could ask for. I struggled with my weight my entire life and was never really able to figure out how to lose weight and actually keep it off. Working with Dale taught me how to intergrate healthy eating habits into my daily life while constantly providing me with fun, interesting, and exciting workouts that keep me wanting to go to the gym every day! He helped me lose 37lbs - the healthy way - while building muscle and making sure I'm getting the proper nutrition. His workouts are always creative and continue to evolve with my fitness abilities. He truly invests in his clients and strives to help them be the best version of themselves. He absolutely changed my life and I've never felt better!!
Are you a trainer?
Get new clients. Change lives.