Katie Prendergast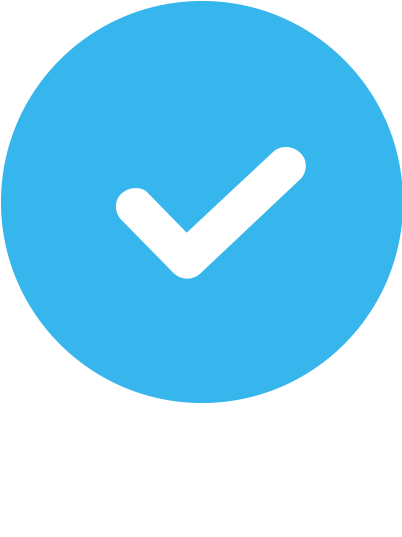 Verified
15 Reviews
Gym
COVID-19 Vaccinated
About Katie
I train every day people with athletic movements so that you become better at things you love to do outside of the gym!
I was a lifelong athlete - minus a few rocky years in college, when I took time off sports and competing, consumed too much pizza and beer, and found myself 20# overweight and out of shape. For an athlete, it was embarrasing. After graduating, I took charge. No more excuses! I gradually changed my diet and lifestyle and focused on getting in the best shape of my life. I learned a ton about fitness in the process, and that's when decided I wanted to help others take charge of their own health and fitness.
My goal is to help you achieve yours - whether it's losing weight, toning up, building muscle, or training for ski season or a marathon... let's do it!
Taking control of my fitness has had an amazing, positive impact on my life, and I want YOU to experience that for yourself. Fitness should enhance your life outside of the gym. My programs include personal training, nutrition coaching, and the support and accountability you need to achieve exactly what you want for yourself. Let's do this!
My favorite exercise
Deadlifts :)
My favorite quote
The journey of a thousand miles begins with a single step.
My training philosophy
Better every day - you don't have to be perfect, you just have to try - day in and day out.
My training experience
I grew up playing sports, and fell in love with weight lifting after college. I've trained dozens of clients to lose weight, build muscle, and gain strength for their hobbies outside the gym. If you are a skier, snowboarder, rock climber, runner, or recreational athlete, you WILL benefit from strength training. Even if you don't consider yourself an athlete, but just want to look and feel better, you'll benefit from training like an athlete.
Areas of Expertise
Nutrition

Strength Training

Weight Loss
NCCA Accredited Certifications
NASM Certified Personal Trainer
Additional Certifications
NASM Corrective Exercise Specialist, Precision Nutrition Level 1, Pain Free Performance Specialist
Education
BA in Environmental Studies
Who I Especially Like Working With
Post-rehab
Medical Conditions Experience
Back Pain/Issues, Knee Pain/Issues
430 Quitman St
Denver, CO 80204
No Gym Membership Needed!
38 E 5th Ave
Denver, CO 80203
Session Surcharge: $0
No Gym Membership Needed!
I have been working with Katie since Feb 2020 and I have gained so much strength and confidence through our work! The best thing about working with her is that she always puts your overall health first. There have been times when life has gotten in the way of my sessions- work, injury, illness, change in goals- and Katie has helped me navigate by either offering healthy alternatives to my plan, or altering my plan entirely to fit my goals. She's also SUPER quick with feedback if you need it. I'm excited to continue my training with her. If you need help prioritizing your overall health, and get stronger in the gym, Katie is who you want to work with :)
Short version: Katie is a phenomenal coach who has helped me both consistently train without injury and figure out how to work good nutritional and exercise habits into the rest of my busy life. Long version: A year ago I got fed up with the "work out too hard - get injured - spend too long recovering - work out too hard" cycle I've been going through since my mid-30s. I started training with Katie, and she worked with me to develop both an exercise plan and a nutritional approach to achieve my goals. She added exercises to help strengthen the muscles I had been neglecting, with the result that in the past year I've only injured myself once (it was my fault, and in contrast to the 2-3x per year for the previous 5 years), and my recovery and return to exercise was easier and far quicker than it has been in years. Additionally, I'm not big on cooking, but Katie has helped me identify meals that meet my nutritional goals while fitting into the amount of time I have to prepare them. If you find yourself in my position--no longer able to maintain the same approach to exercise that made you successful when you were younger, or struggling with recurring injuries that you're not sure how to beat--I definitely recommend you give Katie a try. You won't regret it!
Positive: Communication, Professionalism, Quality I started working with Katie to build muscle and increase strength. Before working with her, I was only making marginal gains over long periods of time and I didn't really feel like I had much to show for it. Thanks to the personalized training plan Katie put together that included weight training and nutrition coaching, I got stronger and my body composition definitely changed. I've received many compliments from friends and others on my body's transformation. I'd recommend Katie to anyone serious about wanting to take their fitness to the next level.
I began working with Katie a few months ago to work on building strength with a hip injury and resume my active life style after a covid break. She created work-outs that were challenging for me, not just based on intensity and strength, but geared towards improving my overall mobility, flexibility, and daily movement. Since starting with Katie in March, the strength I have built to support my hip injury has aided in significant pain reduction and I have been able to lift heavy again (woo!) like I had been missing for the past year. My favorite parts of the work I have done with her in the gym are the variety in work-outs she designs each week, her openness to listen and adapt when I am burnt out on a specific exercise, and her kindness in pushing me to achieve my goals. Since starting this routine, I have been able to return to my prior gym for group classes that I love and began hiking again on a weekly basis. I would absolutely recommend KP Fitness for anyone who is struggling to rehab an injury or just wants some motivation and variety in their fitness routine!
I started working with Katie so I could jump start my fitness, make it routine, and improve my overall health. I had not been to a gym in about a year and knew I needed some professional help to get going in the right direction. I wanted to gain strength all over, lose weight, and generally look and feel better.. to improve what I call "functional fitness". Katie developed an effective training program that challenged me while allowing me to ease back into exercise so I managed to avoid any injury. Katie also helped me better manage my nutrition to support my goals. After 6 weeks I made measurable gains in strength, lost a bit of weight and I feel so much better. Katie is very knowledgeable, a great listener and motivator who can address whatever your fitness goals are.
I started working with Katie to build on my endurance and also general strength. My training program is very easy to follow, and Katie has been great at adapting it when I needed to change. It has made me noticeably stronger in day to day life (carrying bags etc) as well as overall being fitter. I've also noticed I've lost weight - not an aim I had, but working out with Katie has made me more 'trim' as my mother put it! I highly recommend working with Katie for any fitness goals you have, particularly if you are new to using weights.
Katie is amazing! I started working a trainer to gain strength for ski mountaineering and to learn how to navigate a gym. My coaching program was simple and effective helped me to feel confident in the gym. Now I feel stronger. I highly recommend working with Katie if you want a professional, personal experience!
Katie is a pleasure to work out with. I initially started working with her because I wanted to get in shape and lose weight in a healthy way, but I hate going to the gym. I usually get bored in the gym, but my training program with Katie is fun and keeps me engaged. Working out with Katie has helped me to get strong and healthy and build confidence; I've lost some weight and I'm even starting to perfect kettle bell swings. I highly recommend working with Katie if you want to be strong and feel confident!!
I moved to Colorado to live an active, balanced life, but instead I gained 20 lbs and was the heaviest I'd ever been and in the worst shape of my life. That's when I started working with Katie. The training program she made for me helped me lose 35 lbs, gain muscle, build strength, and improve my balance. Our training sessions have positively impacted my mood and energy level. Because of our training program, I feel more capable of doing the things I love to do in Colorado, like hiking. I absolutely recommend Katie's coaching!
I started working with Katie after my discharge from yet another round of physical therapy. I have struggled with ongoing injuries for years, and four years ago, I underwent hip surgery to repair a torn labrum. Since then, I have struggled to get back to the activities I love despite continuing home PT and strengthening exercises. My goal working with Katie was to gain the strength I needed to hike, ski, bike, and run. She has made my training plan fun, easy to follow, and adapted to my schedule. I have been nothing but impressed by the changes she makes to meet me where my abilities are and then gradually increase them, as well as adapt to any physical limitations I have. Over the last six months, I have more than doubled the weight I can lift, gained a ton of confidence, and even started running pain-free for the first time in six years. I highly recommend working with Katie if you want to get stronger and reach your fitness goals.
I started training with Katie a few years ago to learn more about weight lifting. I've been an athlete my whole life but never felt confident or competent in the weight room. My time with her couldn't have been more beneficial. I gained a significant amount of muscle as well as learning proper techniques so I don't injure myself. Katie has always pushed me beyond what I thought I could do, and it's led to me training harder on my own as well. Katie is very knowledgeable, supportive, and most importantly, FUN. I highly recommend Katie's training if you're looking for someone to push you in a safe, controlled environment! She is fantastic!
I've been working with Katie for the past 5 months. I wanted to get in shape before I went into my 30s. I also wanted to train for ski season. Katie gives me holistic health advice, from nutrition to workouts and cardio, to helping me deal with injuries that come up. We worked together to build a foundation for healthy behaviors while remaining realistic (we all have one those days where we just need a burger and fries). Training with Katie makes me accountable to someone which is what I needed to lose weight and become stronger.
Coach Katie (or Head Awesomeness Coach, as she refers to herself) is, in fact, awesome! I started with Katie back in September of 2018 when I was accepted into the training class for Douglas County Search and Rescue. I thought, "Better get myself strong enough to be able to keep up!" I had met Katie at a Women's Mountain Collaborative meetup that I hosted, and reached out to her for help. We have been working together ever since. I have seen a lot of improvement in my overall strength and aerobic ability since Sept! While I am not the best at keeping a lifting routine by myself and get bored easily with exercise, she is so encouraging and mixes up the routine enough to keep me on my toes. It's common sense that I will see even more results if I lift more than just once a week when I see her, but I am still trying to work it into my daily routine. Not only is Katie a great trainer, I consider her a friend as well. She's thoughtful, encouraging, kind, funny, and just an all-around great human! I look forward to our sessions every week because I know that I will leave feeling empowered.
Katie is the best! I started training with Katie to get over my fear of getting into the "guy zone" of the weight room. You will never be disappointed with what she comes up with, every session there's something different. I get a great workout, personalized to me, and I love seeing the progress week to week. She's helped with all of my strength training PR goals!
I started personal training because wanted to get into shape. Then, I found out I needed a second knee surgery, so I needed to get fit quickly before the surgery. Because of training with Katie, my knee rehab was much easier to manage than the first time, when I wasn't as strong. As a result of our training sessions, I've gained strength and endurance, and lost inches. Most importantly, I can now ski the mountain top to bottom and go all day without feeling winded or tired. Katie has kept me honest with sticking to a consistent strength training plan. I most definitely recommend her coaching!
Are you a trainer?
Get new clients. Change lives.