Kyle Cook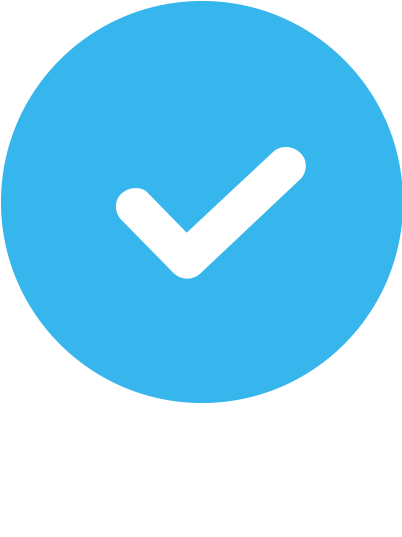 Verified
22 Reviews
Gym
About Kyle
Physical activity has been my life. I started playing competitive football in the fields of Houston Texas at the age of 6. That developed into me playing football at Oklahoma State University during my college career. I achieved a certain physical capability at the age of 21 that I thought I would never be able to obtain again. Crossfit not only showed me how to obtain a higher level of fitness but also one that was more conscious of my health. I found Crossfit in the summer of 2010 during my internship with the Oklahoma State Football weightlifting program. I did External programming for roughly one year before trying out my own programming. I joined Crossfit South Denver in August of 2012. I have owned Crossfit South Denver since January of 2013. I immediately saw the advantages of working alongside others who were striving for improvement as well. I attended my Level 1 at the Colorado State Patrol in March of 2013. Level 2 in February of 2015 at Roots in Boulder Colorado.
Each client begins with a comprehensive assessment. I don't believe in questionnaires and guesswork -- I provide a 1.5-2 hour movement analysis in which I find your strengths and weaknesses, your muscle balances and imbalances, any postural deviations, neurological inhibitions, and more. From this data, I construct your initial plan while addressing your fitness goals. During the first workout of your new plan, every detail is explained as to movement, posture, precautions, and tips to keep in mind during exercise. I am trained to assess any progressions or regressions that should be immediately addressed.
My favorite client story
How could I choose just one?! I absolutely live for helping people improve at their sports like my World Champion Fighter Rob Wilkinson, or my friend Cauitlyn with her new hip and getting over their sciatica, back pain, plantar fasciitis, and overall helping so many feel better than they ever have before! A great recent one is from my lady who a year ago suffered from numerous fibromyalgia flares, and started with me to see if addressing her muscle imbalances would decrease the severity and frequency of the flares. She has not had a flare at all this year! As an added bonus, she has dropped 3 dress sizes, started running again, and has new goals that she never thought she could aspire to!


Salena

In 2014, I helped a Salena with a torn Achilles, who arrived at my gym on crutches after a car-bike accident 1 month prior. Over the course of her rehabilitation, we diligently worked on enhancing her core strength, balance, and overall mental well-being. Within just three months, we progressed to dual leg squats with limited range of motion, and after five months of consistent effort, she achieved the milestone of running a half marathon again.
My favorite exercise
Single leg Hatfield reverse lunges

Bulgarian split Squats
My favorite quote
It is not because things are difficult that we do not dare, it is because we do not dare that they are difficult.
-Seneca
My training philosophy
Long term health promotion through handing people the tools they need through active teaching during training.
My training experience
I have 14 years of experience in personal and group training, including 2 years at the Division 1 weight room at Oklahoma State University. Additionally, I've served as the owner and instructor at CrossFit South Denver for over a decade.
Areas of Expertise
Core and Balance

Strength Training

Cardiovascular Conditioning

Injury Prevention

CrossFit
NCCA Accredited Certifications
ACSM Certified Personal Trainer
NSCA Certified Personal Trainer
Additional Certifications
CrossFit Olympic Weightlifting, CrossFit Mobility, CrossFit Aerobic Capacity Certified Trainer, CrossFit Level 3
Education
BS in Chemistry
Who I Especially Like Working With
Actors, Beginners, Brides-to-be, Cancer Survivors, Law Enforcement, Men, Middle-aged, Military, Post-rehab, Runners, Student-athletes, Women, Youth
Medical Conditions Experience
ACL tear, Ankle Injury, Arthritis, Artificial Hips, Artificial Knees, Autoimmune Diseases, Back Pain/Issues, Bad Posture, Bone/Joint Injury, Breast Cancer, Cancer, Diabetes, Hamstring Issues, High Blood Pressure, Hip Pain/Issues, Hip Replacement, Joint Replacement, Knee Pain/Issues, Neck Pain, Obesity, Piriformis Syndrome, Postural Issues, Rotator Cuff Issues, Shoulder Issues, Sleep Apnea, Tennis Elbow, TMJ
When I first showed up it was easy to be passive with my lifting because I had no idea if I was doing things correctly. Kyle has me go over the details meticulously. We did this every class for the first 12-18 minutes and then we put in the work. He has trained me for 4 years now and I'm a much stronger and capable person now at 30 than I was at 25. I continued running marathons and yet swas able to to do 10 strict pull ups and back squat 230lbs.
Kyle is probably one of the best trainers out there that is willing to work around your schedule and not only that help you get to your goals better with the knowledge that he has about fitness. I've been training with Kyle for a few weeks now and love it! The motivation and energy makes me want to go back everytime. He not only tells you what workouts needs to be done, but tells you the reason behind each and every workout to help you understand the benefactors of each of them. If you're looking for someone that is knowledgable, patient, and is committed to you getting fit based on your needs. Kyle is the one to go to!
I was a member for ~2 years, and can't enough great things about Kyle and his fellow coaches. They're great instructors and keep thing fun and engaging all while challenging everyone, no matter their level. If you're a seasoned CrossFitter or looking to give it a try for the first time, this is definitely the spot for you!
Great place to work out. Kyle is a great coach who cares about your health, progress and longevity.
The moment I walked into CFSD I knew I made the right choice just by showing up! Whether you are new to fitness or consider yourself a regular at the gym CFSD is adaptable to you and your skills. Coach/Owner Kyle Cook is extremely knowledgeable and passionate in his role as a coach. He is great about sharing his knowledge, tools and resources to help YOU achieve your own personal health and fitness goals. I look forward to my gym sessions they never disappoint! I always feel accomplished after I leave. I have also taken the opportunity to participate in the Weightlifting Classes and overall impressed with the direction and support to help improve my capabilities and techniques. Great Culture/ Great Support/Great Gym
Kyle and team are stellar. Every class is challenging, but the attention you receive during class and the focus on technique ensure you are always growing in your physical capabilities. Kyle is super knowledgeable, and he genuinely cares about making YOU a better human being. The changes I've seen in myself (physically and mentally) since I started at CFSD make me proud.
I like the methodical approach with the coaches here. From Kyle Cook down. Get it right first (form, function, weight, whatever). They stop what they're doing to coach you separately so your doing your reps properly! I never feel stupid or slow.... tho I'm often the latter and occasionally, the former. I like the low key no-nonsense atmosphere. No attitude. Mostly, I like an engaged coach in the groups efforts. I've been to a couple CrossFit gyms (in Houston) where you came in, you left. Coach got in his BMW and never said two words directly to you. That's not how it is here. You'll feel at home and a part of this team! See ya there!
Not going to lie, I started coming here already ingrained in my mind that I was going to hate Crossfit. I had recently moved here not knowing anybody and was brought here by a coworker who suggested that I use it as a way to meet some good new people. The community at this facility is unlike any other that I have been a part of, almost daily I am greeted with kind faces and encouragement. The coaches all bring something unique and vibe together incredibly well. I found myself steadily coming more and more often, partially because of the social climate of the space and partially because I was starting to see results and I was hooked. It took almost six months, but I am FINALLY able to do a pull-up. True to form, Kyle looked at me and said, "Great job, now go do it again." So I did. I've met some of my best friends at this space and broadened my horizons considerably. Great people. Great coaching. Great space.
I'm visiting a friend in Denver and wanted to check out a box while I was here. I went in on Friday morning and Kyle was the coach. I advised him I was visiting from Oregon, so I'm not used to the altitude. He worked with me and encouraged me throughout the whole workout. There was only one other person in the class, so it wasn't too overwhelming. Overall it was a wonderful experience. I wanted to attend one more class while I was here but I ended up hurting my foot really bad the following day by misstepping on a curb! Totally ruined my first Colorado trip but that's another story. I do hope to visit in the future when I come back to visit my friend again!
Crossfit South Denver has something special going on, and it's not the kettlebells or the brand of speed ropes. I've been a card-holding member of 3 other boxes around town and none have the culture CFSD has cultivated. Kyle is a passionate owner and knowledgeable coach who doesn't skimp on form, safety, or basics.
CrossFit is not for the faint of heart. Whether a newbie or a seasoned pro, Kyle is a great teacher of functional movement. His positivity radiates out to whomever he's working with and it shows in the smiles, high-fives, and fist bumps of everyone in the gym. If you are looking for a community of like-minded folks working on their health and fitness, look no further than CFSD! A few suggestions: 1) leave your negativity at the door, 2) be willing to be TAUGHT the correct way to do things, even if you think you've done it all before and 3) never leave the gym without saying hey to a few people; you might be surprised to find a new friend!
This is a great gym for people that are experienced or new to CrossFit. The coach Kyle focuses a lot on proper movements and safety, and is attentive to everyone to make sure they are getting the most out of their workouts. Highly recommend this gym!
I'd heard the rep of crossfit being a chiropractors dream because so many people get hurt, so I went in for an intro class pretty skeptical. I did a one-on-one session with Kyle and he started by walking through the theory behind crossfit of long term, sustainable health and strength. I've been going for almost 3 months now and it's worth every penny. Trainers are easy to work with, but push you. They focus on form as much as intensity. They have been willing to go the extra mile while I learn the ropes and have never made me feel stupid for not knowing or doing something wrong. Overall, pleasantly surprised by my crossfit experience. If you are just thinking about it- call and ask for a Kyle and just do a intro class with him. Super helpful
CrossFit South Denver is great. I started CrossFit here for the first time (about 8 months in now) and am loving it. Kyle (owner) is great to work with and creates a super health/positive atmosphere to workout in. In particular, Kyle does a good job of ensuring that novice and expert alike get the attention and workout they need for every class. On top of that, the people in my class (5:30am) are a lot of fun.
I was in town visiting a friend for a week and made it to the gym three times. The class sizes were great for one-on-one attention and Kyle was extremely informative and encouraging. I would definitely go back while I'm in Denver next time.
CrossFit South Denver helped my mental and physical health more than anything I could have ever imagined. Kyle offers the perfect balance of support and push that's necessary to achieve not only your personal goals but life goals as well. I'd give them 10 stars if I could.
I've been going to this gym for about two and a half years. When I first walked in a was in a walking boot from surgery. I had never been to a Crossfit gym and had no idea what to expect. Kyle was so helpful in adapting things for me to do while in the walking boot and once I got out of it. Everyone is always welcoming and it's a great environment to get a workout it. I'm now able to do things I never thought I'd be able to do. Would highly recommend coming and joining this gym
Moving to Denver and having never set foot in a crossfit gym before, I gave CFSD a try and haven't looked back since. The coaching, the atmosphere, the friends I've made in this gym are all more than I could have hoped for. The scheduling is flexible enough to work for anyone, the classes are never too big, and I leave there every day happy that I came and got my butt kicked. Kyle knows what he's doing and it shows.
I have been going to Crossfit South Denver for about 3 months now and I already feel better and more mobile. Kyle and the other coaches are knowledgeable and very encouraging. The one on one training is what sets this place apart from other gyms. This gym has plenty of space, is well equipt, and is always kept clean. I will definitely continue to train here!
Crossfit South Denver staff believe in what they are teaching and that in and of itself is so motivating. Kyle in particular encourages each person and provides the foundation for working out as a lifestyle! Thanks to Crossfit South Denver I'm stronger, more motivated and believe in overall health - they helped get me going on the Whole 30 Eating Plan.
CFSD is much more than a gym. Their approach to fitness is truly holistic and the variety of classes and additional educational resources enforce that. All of the coaches are genuinely good people and make a point to understand everyone's individual goals, strengths, weaknesses, and so on. The attendees at CFSD come from all walks of life and all levels of ability, and everyone gets the same level of attention, coaching, and opportunity to achieve goals, whatever they may be. Come to CFSD with an open mind and you will leave each day not only healthier but feeling as though you are part of a community. Thank you Kyle, Monique, Daniel, Beau, and everyone I have worked out alongside!
I have been a member at CFSD for 17 months now and I can say that the coaches have kept me motivated, and more importantly, made me stronger than I've ever been. I have nothing but praise for CFSD, from the facilities and the other members to the excellent coaches. The reason I joined CFSD in the first place is because it wasn't an army of aggressive bro-dudes shouting out movements during the workouts. I wanted encouraging, positive, and TECHNICAL coaching, and they have so many great people who embody that. I want to especially point out the work of Patrick Kelly, Tim Loar, Annah Borak, Tom Borak, Kyle Cook, Bill Hill, and owner Clark Thomas.They always invest themselves in every workout they lead, and it always feels like they genuinely want people to get better with their form, their strength, etc.
Are you a trainer?
Get new clients. Change lives.