Ruth Rodriguez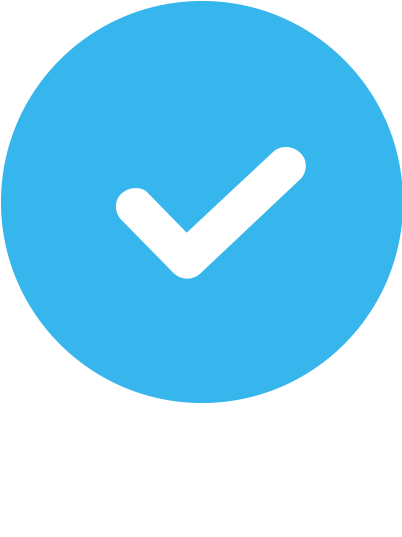 Verified
13 Reviews
Outdoor & In-Home
About Ruth
Ruthy is a Certified Personal Trainer, Weight Loss Specialist & Nutrition Specialist through the National Academy of Sports Medicine (NASM) as well as, a Group Exercise Instructor. She has been teaching classes ranging from Spinning to Total Body Conditioning and training clients for over 2 and a half decades and has a proven track record in 1 on 1 Personal Training with her wide variety of client base from Miami to New York City and now West Palm Beach.
Her training program is designed to be purposeful, challenging and fun in order to bring out the best in each client. She takes a committed approach to every client's needs and is ready, willing and able to adapt as their fitness journey progresses.
What clients love the most about her is her dependability and commitment to help them reach their goals. Her passion is helping people live their best life!
My favorite client story
I have a client who's fitness goal when we met was to be able to show up at the gym at least 2-3 times per week. She had never even stepped on a treadmill before we met. Since then she now works out 5x per week, runs an easy 3 miles, takes Spinning classes 3x per week and has even done a Mudderella Competition with me. That is success to me!
My favorite exercise
Anything with shoulders or back :)
My favorite quote
"It is in your moments of decision that your destiny is shaped" Tony Robbins
My training philosophy
I believe that training has phases and the important part is showing up and giving yourself the opportunity to reach your goals and live healthier and happier. Results will inevitably happen if you are committed to the end goal and are willing to make small consistent changes to make a better life.
My training experience
I've been in the fitness industry all my life (32 years) and have experienced all aspects of it... from management to 1 on 1 training and teaching group exercise classes. I love fitness and I enjoy improving my client's quality of life. In the end, that's what is most important in my opinion.
Areas of Expertise
Core and Balance

Strength Training

Weight Loss

Flexibility and Mobility

Muscular Definition

Muscle Gain

Kettlebells

TRX

Functional Training

Cardiovascular Conditioning

Injury Prevention

Stress Reduction

Wellness
NCCA Accredited Certifications
NASM Certified Personal Trainer
Additional Certifications
Kickboxing Instructor, Certified Spinning Instructor, ISCA Boxing Instructor, Weight Loss Specialist
Who I Especially Like Working With
Bariatric, Beginners, Bodybuilders, Brides-to-be, Cancer Survivors, Men, Military, Models, Peri/Post-menopausal, Post-rehab, Pre/post-natal, Rehab, Runners, Seniors, Women, Youth
Medical Conditions Experience
Anxiety, Back Pain/Issues, Breast Cancer, Cancer, Depression, Headaches/Migraines, Hip Pain/Issues, Hypertension, Hyperthyroidism, Hypothyroidism, Knee Pain/Issues, Lower Body Pain/Issues, Menopause, Pregnancy, Stress
Additional Languages Spoken
Spanish
I've been living in NYC for a couple years now and have been searching for a female trainer. I had an amazing one in Chicago so I've had serious withdrawals lol. Ruthy is a God send. She's kind and very knowledgeable. She focuses on form but also pushes me to the max. She very encouraging. But she's also good at gauging what you need. She's no nonsense. Love her. She doesn't make a face when I fart during ab workouts. She's a keeper.
I have been training with Ruth for a few years and highly recommend her. She always mixes up the routine so you are never bored and always has a positive attitude. You can rely on her as she arrives on time and with a plan to get you fit. She will help transform your body! I look forward to my training sessions with her.
I have been training with Ruthy for a almost 5 years and she has changed my life. She is dynamic and encouraging and empowers me to push myself and my body to get the results I want. She listens to my goals and helps me to accomplish them by constantly adjusting and tweaking our workouts, keeping every session exciting, challenging and worthwhile. I feel lucky to have her as a coach and would recommend anyone and everyone to work with her! She is, as I always say, simply the best in the game!
I've been training with Ruthy for three years and she has unquestionably changed my life. From the first workout we had together - I knew she was special. She is always motivating, encouraging, and positive - but what sets her apart from other trainers is that her approach to transforming your body is a complete approach - mental and physical. It's not just about the workouts (which are challenging and exciting and different every time we train), but she has helped me look at fitness and healthy eating in an entirely different way. Thanks to her - I have truly learned to make my health and fitness a priority in my life. I leave every session with her feeling energized, less stressed, and looking forward to our next session together. She is an incredible trainer and an incredible person. I am so lucky to have met her, and I would strongly recommend her to anyone - whether they are looking to tone up, trim down, or completely transform their life - she will absolutely help you reach your goals!
When I first moved back to NYC, I thought I could go to the gym and work out on my own, and it would all be great. But I wasn't getting anywhere close to my goals, and then I met Ruthy. She convinced me to give personal training a shot, and now nearly 5.5 years later, I would trust my personal fitness and health goals to no one else. Ruthy is amazing— she is patient, accessible, and most of all puts up with all my nonsense (and my non-stop talking :D). I always feel stronger and better after a session with her. Simply put, Ruthy is the best.
Ruthie is incredible!! I know Ruthie for about 6 years, from the first time I worked out with her, she shaped me up with her dedication and passion. She is charismatic and motivates you to achieve your full potential. She is skilled, thoughtful, sensible, and a pleasure to work with. She knows just how and when to encourage, knowledgable on food plans, great workout combos and completely accommodating to any support needed. ! After 6 years, so happy to be back because I know you will guide me to get to where I need to be!! Highest recommendation!!
If you are serious about your health and training, I'd recommend working with Ruthy. I love how comprehensive our training is. She is very knowledgable and always pushes me to do better every day. Even when I'm exhausted, she has a way of utilising that 1% of energy I have left and helps me find my limit and even push further. I've noticed a significant difference in my body in terms of shape and strength that had a ripple effect on my cardio training as well. Our leg focused days helped heal long-standing knee issue that prevented me from running long distances pain free. And now I can! Thank you so much Ruthy and I can't imaging working with anyone else!
I have been working with Ruth for the past four months and highly recommend her. She helped me get in amazing shape for my wedding. Ruth is extremely professional and has a great attitude. She is always very positive and motivating and makes even morning sessions fun! She comes prepared to session with different routines and exercises and is constantly challenging you (in a good way!). She listens to any concerns you might have and what body parts you want to focus on. I like that she explains what muscle groups each exercise focuses on and she is always super focused on making sure you have the right form to avoid injuries. She is always punctual and responsive and checks in throughout the week to see how you are feeling. She often goes above and beyond by bringing extra equipment and gives nutrition tips. 10/10!
I have had many trainers before, but I usually get bored and don't see results. However, Ruth really keeps me motivated and interested in weigh training, which is something I never really liked doing before. I gained a lot of weight when I was pregnant and had trouble working it off, so I met with Ruth. I'm 10 months post birth and my doctor just said my BMI was fantastic for such a short amount of time. I fit in all my clothes again and I look forward to going to the gym because I see results! Ruth is so sweet, but incredibly knowledgeable and motivating. She instructs on proper form without making you feel embarrassed and works with you on exercises that are difficult. I cannot recommend her enough!!!
Ruthy keeps me healthy and fit. She is very creative with the exercises but also makes sure you understand each workout and it's purpose. I also love that she provides her clients with a list of foods and meal plans that helps with weight loss. Thank you for all your knowledge Ruthy! Keep up the great work! I highly recommend her if you're looking for a personal trainer! ????
Ruth is absolutely amazing! She is there to help with every aspect, and yes I know all trainers do ! Ruth is different with the respects she doesn't throw together your nutrition and workout plans she actually care and listens. If there is something that needs to be changed she is on it right away, you have a question regarding nutrition, workout program or supplements she's on it and will look into it to find what will work best for you. Ruth will keep you going energetically! With all the dedication and support that gets put into your programs I swear you can feel the energy come through with each txt or email. Ruth is the biggest support person in your corner, through your journey as she truly wants to see you be successful ! Thank you Ruth ?? I couldn't have done it without you in my corner!!
Ruth is a great trainer and worth every dollar, she is professional and gets to the point. She cares about her clients by making sure they have the right fitness plan. Highly recommended.
I would recommend Ruth to anyone that is seeking a personalized exercise and nutrition program. Ruth is knowledgeable, professional and passionate about all aspects of personal training. The results I continue to achieve through Ruth are due to her motivation and customized support. With your fitness goals in mind, Ruth will balance the advancement of strength through proper training and nutrition. Ruth's positive attitude and encouragement make working out fun and something I look forward to.
Are you a trainer?
Get new clients. Change lives.