Stephen Box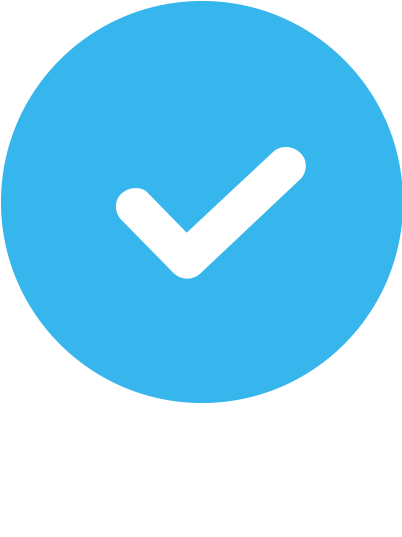 Verified
4 Reviews
Virtual
Gym
About Stephen
Stephen Box Fitness & Nutrition helps busy professionals find time in their schedules for healthy fitness and nutrition habits, so they can take control of their health, have more energy, and be more productive.
The biggest thing that sets me apart is the fact that I've personally walked in the shoes of my clients. Having lost the 80 lbs, I am still a small business owner who still has to balance my work schedule with making sure to be a healthy example for those around me. It really allows me to see things from a client's perspective and really set the expectations for what they are about to experience.
Because my clients have to travel often or their work schedules prevent them from making it into the gym, my programs have to have a lot of flexibility. Being able to offer any combination of in- person training, online coaching, and nutrition coaching gives me that flexibility that most competitors lack and helps my clients stay on track – even when life gets hectic.
Something else that sets me apart, and the thing I'm most proud of, is being at the forefront of people trying to change our industry for the better.
When you look at the marketing for our industry it's all about either dedicating yourself to an unrealistic diet and workout plan or looking for some kind of shortcut.
The facts make it clear that approach isn't working. Over one-third of the US population is obese, weight loss is always the number one New Year's resolution year after year, and over 80 percent of people who lose weight end up regaining it within 3 years.
That's why I'm getting away from those outdated ideas and focusing on healthy habits that fit our busy lifestyles. My Small Habits Nutrition Coaching program (which is a partnership with Precision Nutrition) has helped over 45,000 people lose close to a million pounds. It's really rewarding when people start to realize they don't have to live in a gym or avoid having a social life to get the body they want.
My favorite client story
I had a guy start with me in October of 2014. Like many of my clients he had previously gotten into pretty good shape and put the weight back on. Actually he got down to single digit body fat in 2009, but wasn't happy with the results due to a lack of muscle. .When we met he was about 50 or so pounds overweight. He was tired of what he was seeing in the mirror and was physically worn down. I started him off with some corrective exercise to fix some muscle imbalances. That allowed us to really put some work in while minimizing his risk of injury. .He ended up training with me for about 10 months and lost 53lbs., his body fat percentage was a little higher than before at 12% but he was so much happier with his body because of the muscle we added (especially on his chest and shoulders).
My favorite exercise
Dumbbell sprinter step-ups is probably one of my favorites. When done correctly it works the legs, butt, core, and shoulders. Hard to find many exercises with that much bang for the buck.
My favorite quote
Ability is what you're capable of doing. Motivation determines what you do. Attitude determines how well you do it. -Lou Holtz.

It's not who you are that holds you back, it's who you think you're not. -Anonymous.

Luck = Opportunity + Persistence - Stephen Box
My training philosophy
I promise results that last. I do that by focusing and educating you on 3 specific areas.1. Habits and behaviors. 2. Quality of movement. 3. Proper nutrition.
My training experience
Stephen Box knows firsthand why fitness is important. He also knows how to achieve it. In 2010, he was 245 pounds, and his body fat was 40%. His doctor diagnosed him as pre-diabetic. By 2011, however, he had shed 80 pounds and was an ISSA-certified personal trainer. He did it by combining an effective method of constantly varied functional movements, non-traditional cardio, mindset training, a healthy diet, and proper supplementation. In 2012, tired of the way big box gyms do business Stephen started his own company to help others overcome similar obstacles and stay fit for the good of their overall health. In 2014, Stephen had the opportunity to work with and learn from 1988 Mr. USA, John DeFendis. Through that opportunity Stephen was able to learn advanced techniques and nutrition tips that has helped produce over 350 bodybuilding champions. In 2015 Stephen became certified in exercise nutrition through Precision Nutrition. He is planning to became a PN level 2 coach later this year.
Areas of Expertise
Nutrition

Strength Training

Weight Loss
NCCA Accredited Certifications
ISSA Certified Personal Trainer
Additional Certifications
Precision Nutrition Level 1, CPR/AED
1300 Peachtree Industrial Blvd. Suite 2201
Suwanee, GA 30024
No Gym Membership Needed!
Stephen constantly pushed me and worked with me on a variety of things, from whole body workouts to specifically tailored workouts and just finding the time to work it into my schedule. His process really works if you buy into it, and despite me moving away I still work with him via an iPhone app to continue with my workout plan. Stephen is very dedicated to his craft and is a genuine guy who balances teaching and pushing his clients extremely well, which got the best out of me.
I lost 50 POUNDS in 9 months with this guy. He is down to earth, and his honest approach will get you to know a LOT more about YOUR motivation and habits, and how they play into your eating and exercise habits, or lack thereof.
With an extensive knowledge of both fitness and nutrition, Stephen is great at customizing workouts, building on strengths, and overcoming weaknesses to produce results.
Stephen is great at motivating you to push yourself, which helped me notice a difference quickly. Fantastic with nutritional advice as well. Recommend to anyone at any fitness level.
Are you a trainer?
Get new clients. Change lives.