Stefania Xytakis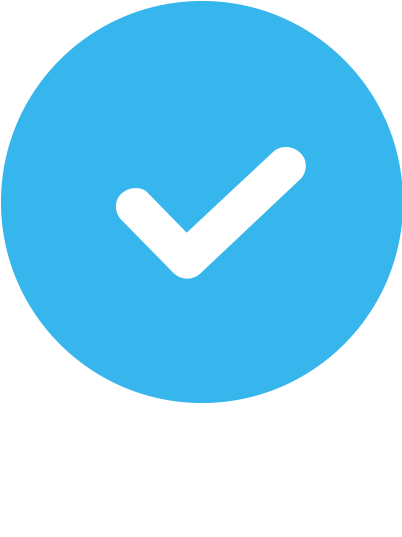 Verified
1 Review
Virtual Training Only
COVID-19 Vaccinated
About Stefania
Who would you become if you got to paddle out better, longer, and forever?
Are you suffering from chronic shoulder or lower back pain from surfing or canoe paddling?
Are you having a hard time eating enough on days you work and paddle out?
Are you dealing with skin or ear problems from being on the water?
You're not alone.
About half of all surfers and canoe paddlers have preventable shoulder or lower back injuries.
Playing out in the elements adds an extra layer of intensity that isn't able to be fully studied because the ocean is constantly moving. Water people burn a lot of calories so it's vital to replenish your nutrients in an effective way. We also get sport-specific ailments like eczema and surfer's ear. There's certain things you can do to ease these symptoms and spend more time doing what you love.
It makes me sad when people stop paddling out. I've been there. It's not fun rebuilding your paddle strength, and it's hard getting back into the routine once you've been landlocked for awhile. Paddle sports are young so as a culture, we don't rely enough on trainers, sports medicine, or things like energy bars because there weren't any studies validating the science. Now there are.
There's lots of good news.
Turns out rest and recovery are a big part of the equation.
You can do less on land because you spend time on the water. What you do is key.
You can eat a lot. When you eat matters.
You can be apart of a movement to make the culture of paddle sports more safe and sustainable.
How we do this is together.
We're in the same canoe. I want to be the aunty in her 70's still out in the line-up. Becoming a water woman ruined all other sports and physical activity for me. I just didn't have the desire to lift weights, go on long runs, or set up high intensity circuits anymore. Interestingly, one thing I noticed immediately in the canoe and surfing community is we rarely talk about or practice sound nutrition, proper stretching or relevant cross training. I constantly wondered, "is anyone else itchy?" "Does anyone else have a rattail for hair now?" "How come my ear is hurting and my neck is twisted?"
It took a good, long sabbatical in the forest to recover my skin and hair, correct muscle imbalances, and start a whole company based around keeping us on the water for as long as possible. It's been hard getting back on the water, in the right way, but I truly believe with the privilege of paddling out comes a responsibility to take care of ourselves.
If we could talk with the ancient Hawaiians about our modern day lifestyles they would see it as our responsibility to rest, eat well, and do some land-based training so we can continue to perpetuate the culture.
My favorite client story
One client came to me nine months ago with the goal of "getting more movement." That's a big topic and there's a lot to unpack. After understanding what movement means to her and looking at all the options, we started super small. After brushing her teeth, she did four lateral raises, on each arm, using resistance bands, followed by a power pose. That tiny, seemingly unimportant behavior has led to a daily, full-body resistance band routine, weekly swims or beach walks, and regular movement breaks during her workday. Through engaging, planning and modification, she's created a routine that she enjoys and makes sense for her life. It's fun seeing her reaching goals and designing new ones. We rely on her strengths of discipline and empathy to stay on track and overcome setbacks. She's been a big inspiration to me.
My favorite exercise
Surfing, Pure Barre
My favorite quote
"Probably the biggest insight is that happiness is not just a place, but also a process. Happiness is an ongoing process of fresh challenges and it takes the right attitudes and activities to be happy."

— Ed Diener, American psychologist, professor & author
My training philosophy
I believe you're the expert on your own life. I believe there's many ways to thrive, which is why it's hard to start, even when we know we need to make a change. I believe our environment and social support significantly impact our ability to be successful. I believe in taking the time to understand your situation, your vision and your values.
My training experience
*Private swim lessons, 1-50 years old (2021-present)
*Self-taught adult surfer (2014-present)
Group wellness class instructor (2018-2020)
Outrigger canoe competitor (2013)
ACSM Certified Personal Trainer (2010-2015)
Philadelphia marathon runner (2010)
Areas of Expertise
Nutrition

Stress Reduction

Wellness

Strength Training

Injury Prevention

Core and Balance

Weight Loss

Flexibility and Mobility

Sports Performance Training

Cardiovascular Conditioning
NCCA Accredited Certifications

ACE Certified Health Coach
Additional Certifications
CPR/AED/First Aid, ACE Behavior Change Specialist
Education
BS in Kinesiology, Concentration in Exercise Science
Who I Especially Like Working With
Bariatric, Beginners, Middle-aged, Overweight/ Obese, Post-rehab
Medical Conditions Experience
ADHD, Ankle Injury, Anxiety, Arthritis, Autism, Autoimmune Diseases, Back Pain/Issues, Cardiac Rehab, Chronic Pain, Diabetes, Golfers Elbow, Hamstring Issues, Hypertension, Hyperthyroidism, Joint Replacement, Knee Pain/Issues, Limited Mobility, Multiple Sclerosis, Neck Pain, Obesity, Prediabetes, Rheumatoid Arthritis, Rotator Cuff Issues, Scoliosis, Shoulder Issues, Stress, Tennis Elbow
Working with Nia has been great, I would recommend her to anybody. She works with me to help me set attainable goals while keeping me in the driver's seat. She is supportive and always professional. She is respectful of the time we have together and always makes the most of it. She is knowledgeable and helpful in finding additional resources when needed, I have achieved more than I thought would have been possible in the time I've worked with her and am so happy having met so many of my goals in a short amount of time.
Are you a trainer?
Get new clients. Change lives.