Brady Roberts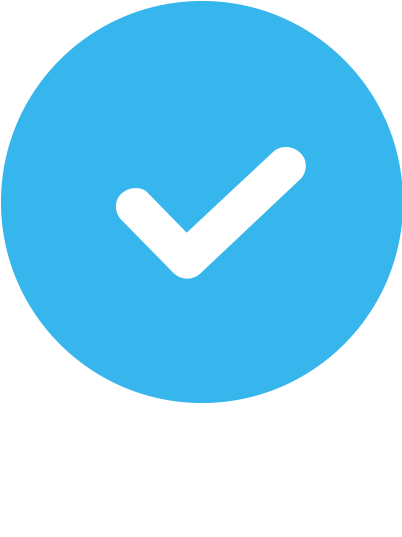 Verified
22 Reviews
About Brady
Brady Roberts works with his clients to understand their fitness goals, creating a customized strategy for helping them achieve new personal milestones. Brady has been named one of Houston's best fitness trainers by the Houston Chronicle. He was also recently named one of the Houston area's Top 3 Health Coaches by Thumbtack Professional Services. Since starting his services in 2006, Brady has taken an integrative approach to wellness.
His innovative techniques and positive customer reviews prompted Bark professional services to name him one of Shady Acres' top personal trainers. Brady prides himself in providing his clients customized training and teaching them to make healthy choices in their day-to-day lives.
His brand of circuit training combines high-intensity aerobics and resistance training designed to be easy to follow, while targeting fat loss, building muscle and strengthening the heart. Brady enjoys working with clients of all ages and levels of physical condition.
The current and former clients include those with chronic conditions, patients undergoing rehabilitation for an injury, pregnant women, fitness competitors and cancer survivors. He is especially passionate about his work with cancer survivors, having conquered the disease himself several years ago.
He has also had the opportunity to complete a supervised internship with a local exercise physiologist and been a long time workout partner to a professional bodybuilder/multiple time Olympia competitor. Brady is an honors graduate of the University of Houston, where he obtained a Bachelor of Science in Kinesiology and Health.
Areas of Expertise
Core and Balance

Strength Training

Weight Loss

Flexibility and Mobility

TRX
NCCA Accredited Certifications
Action Certified Personal Trainer
Education
BS in Kinesiology
Who I Especially Like Working With
Post-rehab, Seniors
Medical Conditions Experience
Arthritis, Asthma, Back Pain/Issues, Cancer, Depression, Hypertension, Knee Pain/Issues, Obesity, Sciatica
I have been going to Brady for about 2 yrs. He knows his stuff! He does training full time and has a great passion to help his client's achieve their goals. Its not machines and weights with him, he has you work alot with using your own body weight and can easily do at home as well . He has experience with nutrition and can help answer some questions regarding reaching your goals. Brady keeps it interesting even if its a day you are dreading. When you finish you feel good about yourself.
Brady is an excellent trainer. He pushed me but only to where I needed to go. He is very knowledgeable and always a pleasure to work out with.
Brady is a fantastic trainer! I highly recommend him!
Great trainer. Have trained with him for years and at several locations. Keeps sessions intense, but within non injury limits.
I've trained with Brady for six months. He is knowledgeable and keeps himself informed on all health/physical related literature and trends; he is innovative, yet consistent and ensures that training sessions remain challenging; he is professional, friendly and above all, passionate about his career.
Brady started working with me two years ago. I am 64 and had broken my arm. He helped me rehab my arm, but also helped me change my diet and taught me the correct way to exercise. Since I began working with Brady I have lost 52 pounds, my waist was 38 and it is now 32. I am walking 5 to 7 miles a day and look forward to going to the gym each week. I am glad I found Brady. I recommend him highly to any one wanting a professional trainer.
Brady is the best trainer I have worked with. He is fun, energetic, and truly cares about his clients. His personalized workouts create lasting results. I am 6 months pregnant and his workouts have kept me lean and toned. I feel great after a workout session with Brady and know that my body is the in the best shape it can be- thanks to Brady!
I've been training with Brady for 7+ years. I appreciate that he challenges me, learned how to motivate me (I am not the "scream in my face and I'll do more" kind of person), and has always been understanding of challenges that have come my way. He keeps workouts interesting, new, and safe. I've found him to be very knowledgeable and has always been willing to answer any questions I have and offer recommendations.
Brady is a ROCK STAR! He is extremely knowledgeable and wicked smart about your body and how to help you obtain your goals! He is sweet, pleasant, kind, flexible and he cares! I recommend Brady to all my friends!
Exceptional and Vigorous. Brady, has been a great trainer for many years not only has he trained me but my sister as well and we have been nothing but satisfied. Thank you for all that you have done. and one last thing Brady isn't only board certified he went to school for this, unlike all the "certified" trainers that indeed only hurt you more than help you. Keep it up!
Brady Roberts is a great personal trainer. I have a chronic heart condition. Brady designed a fitness program that adressed my health issues. The sessions were never repeats, that kept my interest level up. He is always on time and very reliable. Highly recommended.
Very knowledgeable and serious. Has helped me with recovery.
When I lived in Houston, I trained with Brady and he helped to get me on the right path both in and out of the gym. He gave me a great diet and workout plans and I achieved my goal. I would recommend him to anyone--anytime!!!
I hired Brady because I had become completely unable to motivate myself to workout. I needed to workout effectively and efficiently. I hate wasting time! Brady is personable, professional, reliable and experienced. Brady prepares workouts that are creative, and challenging and sometimes very difficult. He is attentive to the client and tailors the workout to the individual client. Each of my daughters have trained with him and each of our workouts are different and perfect for each of us. Because Brady focuses on his client, he can make corrections in form that most effectively work the targeted muscle group. I have worked out with trainers in the past. Brady is by far the best!
Brady is fantastic. I've been working with him for 2 months and the results are exactly what I wanted. He is attentive, and works with my crazy schedule. He is teaching me proper form, and keeps our workouts fresh and interesting.
Highly recommend, have used a few trainers through the years and Brady is by far one of the best in the industry!
I'm a 27 year old male and have been pretty athletic/in shape most of my life. I trained with Brady for 4 months with the goal to be competition ready at the end of that 4 months. I lost over 20 lbs/8% bf, and gained muscles I have never seen before. It's been years since I've seen my abs that developed and now I never want to wear clothes. Went from a 34" waist down to a 28-29". Even on days I didn't feel like training, he pushed me through some intense workouts. Helped me get my diet on track, coached me through workouts when I was out of town travelling, and was always very responsive whenever I had a question outside of the gym. Brady helped transform my life and my mindset. If I could, I would train with Brady forever.
I'm 63 and have been working with Brady for about two months. When I started I could barely move, much less get up and down off the floor. I had suffered a fall a few months before, and I was dependent on pain medication to sleep or even sit up during the day. Now I am not only able to get up and down, but my energy and enthusiasm for life has returned. I am in no pain. I haven't taken a pain pill in over six weeks. It's all because of the stretching, some core training, and a gradual return to the mobility of my pre-accident days. He has really loosened up my joints, and I can move again. My goal is not to regain my 20-year-old body. I just wanted to feel healthy again, and Brady has shown me how to get there. He is not judgmental, and he is very professional. I highly recommend him.
I contacted Brady as a total newbie: I was far from athletic in High School and have not entered a gym or exercised in the intervening 35 years. Brady made me feel comfortable and got me started on a program that has had results I can see and (more importantly) feel. It's not an exaggeration to say that our workouts have had a hugely positive impact on my well-being. I honestly look forward to my sessions with him. He pushes me -- but never too far. He's pragmatic, practical, & full of good advice (though I haven't managed to follow all of it yet). I've seen him working with other folks and have noticed that we're doing totally different things. He appears to design his sessions around each person's abilities (limits?) & needs. He takes his responsibility to his clients seriously. Do yourself a favor and give Brady a call. I'm sure glad I did.
I am a senior, obese man with extreme mobility issues (balance, etc). I knew I wanted to commit myself to getting my mobility back to whattever degree possible, but knew I would need the help from a trainer who was experienced with these types of issues. I did intensive research and found Brady. Brady provided me with a number of references that I contacted -- all of them gave Brady glowing recommendations and how much he had helped them to achieve their goals. After hearing these reviews and knowing that my road to achieve my goals would take some time, I began my work with Brady. immediately. In 4 months I have seen a dramatic improvement in some of my functional abilities like being able to get out of a lower level chair, or being able to bend over to pick something up I dropped... these may seem like small changes, but for me they are monumental. I am impressed with Brady's knowledge and trust his guidance to help me get where I want to be. I highly recommend him if you are considering working with a trainer.
I would highly recommend Brady to anyone looking for a trainer, he is professional, approachable and encouraging. I look forward to every workout I have with him!
Brady Roberts is outstanding because he has superior knowledge of the body and how it works. He is able to diagnose problems and help you solve them. In addition to experience, he has a college degree in kinesiology. He is talented with all ages from teenagers to seniors. After he knows your fitness goals, he will devise a plan to help you achieve them. He creates individual plans for each of his clients - "one size does not fit all." He is kind, caring, patient and always willing to repeat instructions. I'm one of Brady's senior clients (76). My goals are stability, balance, strength, and building bone density. My improvement has been remarkable