Kalynn McLain - 45 Minute Sessions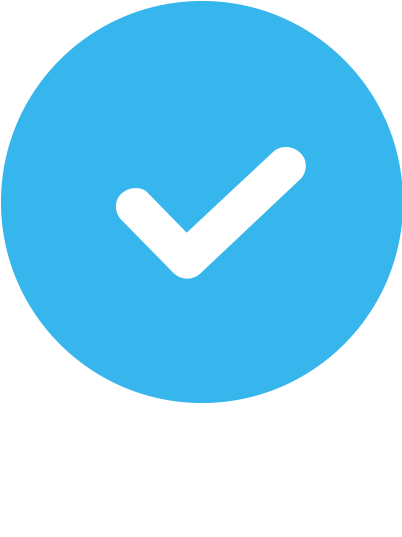 Verified
18 Reviews
Virtual Training Only
About Kalynn
Kalynn's Health & Fitness Coaching provides a personalized path for health and fitness improvement. Individualized exercise programs are put together based on the clients' needs, goals and level of fitness. Kalynn's Health & Fitness Coaching provides caring, non-intimidating, one-on-one guidance in a private exercise studio.

My name is Kalynn McLain. I have a calm and confident approach to fitness coaching, which makes all my clients feel at home and secure when starting their fitness journey. I love to provide real-world solutions to issues everyone faces when trying to stay on track and make positive lifestyle changes. My goal is to work with clients who have health challenges, who need to make changes to prevent disease and improve their health. I have patience with older, deconditioned clients, love to educate and am willing to modify workouts to accommodate changes that come up. My clients have had success in measurable and immeasurable areas: losing weight, improving blood pressure, building strength and balance, overcoming back pain and overall feeling better.

I am an ACE-Certified Personal Trainer and ACE-Certified Health Coach. I also have additional training in Iyengar yoga and TRX suspension training.

Let me support you in your journey to feeling healthy.

Enhance your health, your body, your life.
Areas of Expertise
Core and Balance

Nutrition

Strength Training

Flexibility and Mobility

Kettlebells

TRX

Functional Training

Yoga

Myofascial Release

Injury Prevention

Stress Reduction

Wellness

Corrective Exercise
NCCA Accredited Certifications

ACE Certified Personal Trainer

ACE Certified Health Coach
Additional Certifications
TRX Certified Suspension Trainer, ACE Certified Weight Management Specialist , ACE Therapeutic Exercise, Noah Maze Yoga Teacher Training
Education
BBA in Marketing
Who I Especially Like Working With
Peri/Post-menopausal, Post-rehab, Seniors, Women
Medical Conditions Experience
Alzheimer's, Arthritis, Asthma, Back Pain/Issues, Bone/Joint Injury, Depression, Diabetes, Hip Pain/Issues, Hypertension, Joint Pain, Knee Pain/Issues, Lower Body Pain/Issues, Obesity, Osteoporosis, Piriformis Syndrome, Postural Issues, Sciatica
She is able to work with anyone, even those with chronic illnesses. I always like that she asks the small group if there is anything we'd like to do or focus on!
I am loving the Yoga classes she offers! Definitely challenging and you feel it the next day- but man does it feel good to be getting into shape!!
Enhance FITNESS Coaching has been a wonderful experience for me. I enjoy the private studio and one on one personalized training. Kalynn has tailored my workout to fit my specific needs and goals. Her approach is not only fitness based but overall health and well-bring as well. I have found improvement in muscle tone, blood pressure, balance, endurance, flexibility and have lost inches and weight. During with my sessions Kalynn and I discuss my challenges and she offers suggestions for improvements. This has helped my entire family with meal planning, group exercise and even our sleeping habits have improved. Kalynn is very flexible and willing to work with me on rescheduling when unplanned family or work obligations occur. I highly recommend Enhance FITNESS Coaching for people who are looking for a lifestyle change and health improvement.
She is awesome but makes me do the work so it feels really good.
She definitely caters my workouts to my needs. I feel very comfortable and accepted!
When I started this process with you last Fall, my intention was focused primarily on physical changes. What I have learned from you is that strength is inspiring and beautiful. I feel stronger and more confident and that in turn has given me confidence to "own" my figure and body type. I look at physical exercise so differently now – where I would find excuses not to exercise, exercise only one or two times a week, or keep myself busy with other projects that I ran out of time, I now crave moving, lifting, stretching, and pushing myself. I may not be in line for the next Sports Illustrated Swimsuit edition, but I feel so much better inside and out and I have you to thank for that. In addition to gaining strength, I look at food differently now. I think about drinking more water when I feel fatigued rather than running to caffeine or Red Bull. I am more mindful about what I am eating, drinking, snacking on, and cooking. This is all a direct result of your teaching, instructing, tips and motivation. Thank you doesn't seem adequate, but I hope you know how much I appreciate you and what you have done for me.
I am the most un-athletic mom I know. I'm one of those people who never played sports, never took a Zumba class, never, ever felt exhilarated by sweat and a little pain. In short, a total wuss. But I also have a bad back, a family history of cancer and just enough brains to realize that I needed more regular exercise in my life if I wanted to be happier person and stay above ground. So, a little over a year ago, I finally gave myself the gift of a fitness trainer: I handed over my deeply-ingrained wussiness to Kalynn McLain and asked her to help me improve my overall fitness to the best of our abilities. And she has changed me in all the ways I could've hoped for. She designs routines for me that incorporate yoga, resistance training, non-embarrassing cardio and excellent, restorative stretching. She completely changes my program after eight consecutive sessions: exactly long enough so that I can see measurable, high-five-worthy improvements in my strength and endurance without ever, EVER getting bored. She is also kind and inventive enough to make adjustments to my routine on the fly if I am experiencing pain or unusual difficulty. Because of Kalynn's coaching, I consistently work out at least three days a week and I look forward to it! I feel stronger in every possible way: my arms can handle more weight in my day to day life; my lower back and core are more stable (and pain free); and my legs are in great condition for long walks along the greenbelt.
Kalynn's coaching is professional and personal at the same time. You make me want to improve. It is so nice to be one on one, having you guide me. I have tried going to the gym with many people around and I am very uncomfortable, so I do not go. I have decided at my age I need to get my health in line or I could end up not being able to live on my own. I have accomplished quite a bit but still have a ways to go, but with your help it is all possible and fun at the same time. Your encouragement really means a lot. When you say good job, I feel very good. Thank you for the best coaching ever. You make exercising fun.
For the last year, Kalynn has been my fitness coach. What I like best about Kalynn is that she designs a personal workout that fits your needs and abilities. Kalynn explains the purpose for each exercise and demonstrates the proper form. She adapts and changes the workouts frequently, so you are never bored. I liked that as I improved, she increased the difficulty of the exercises. She plans your workout to include activities that work to improve strength, balance and flexibility. My personal fitness goal is to be healthy and fit. I have found that to achieve these goals, I need the encouragement and accountability that a fitness coach provides. Kalynn is a professional in fitness training whose goal is to assist her clients in achieving a fit and healthy lifestyle.The most important thing to know about Kalynn is she makes working out fun!
I've worked out with Kalynn for several years. I've always struggled with my weight and overall fitness, so working out regularly was a big life change for me. Kalynn recognized where I was in my fitness journey and has been extremely supportive and encouraging. She pushes me during workouts but also allows me to set a pace I'm comfortable with. She has also given me many tools to improve my eating habits. For example, Kalynn recognizes that I struggled to stay committed to a complete overhaul of my eating habits. So she encouraged me to make small changes, including drinking more water and eating more vegetables. Kalynn makes sure her workouts are engaging and fun. Rarely do I repeat an exercise between two workouts. She's creative in how she uses the equipment to ensure I don't become bored. I appreciate Kalynn's encouragement and dedication. She wants her clients to succeed and works hard to find the techniques and structures that will help them meet their fitness goals. I recommend Kalynn without hesitation, especially to anyone who may be nervous or unsure about starting with a personal trainer. She is completely supportive and focused on making the client personally successful.
Kalynn is wonderful! She is professional and knowledgeable, flexible with her time and I feel very comfortable working with her. I've never worked with a personal trainer and I'm starting at ground zero but Kalynn has been encouraging and positive with me. I would highly recommend Kalynn!
I trained with Kalynn for about three years at Fitness Together and always found her to do an outstanding job. She put together workouts that were appropriate for me and changed them regularly. She was always very conscious of my form and kept me on the right track. Plus, she was fun to workout with due to her pleasing personality and upbeat attitude. If her studio were on my side of town I'm sure that I would still be working out with her three times a week. I always looked forward to my early morning workouts with Kalynn.
Kalynn is a wonderful coach. She is very knowledgeable and current about all aspects of fitness. She really listens to the client and is able to write up a personalized fitness program to incorporate what the client wants and needs. Kalynn is a lovely, warm (and tough!) coach and is a lot of fun!
My husband was diagnosed with Alzheimer's at 59. He has always been physically active. Recently, working out at a gym became unsafe and we needed to find an alternative. Kalynn created a workout catered to his abilities and makes adjustments as needed. Her positive and patient approach not only benefits him physically, but more importantly, mentally and emotionally. We're thankful for the positive influence Kalynn has had on our lives and highly recommend her!
Kalynn is an excellent yoga instructor (and a great person). She is patient with the instruction but challenged me to do my best. I never thought I'd even do yoga much less enjoy it.
Kalynn is an incredible trainer. She has a holistic view of health and fitness and can incorporate multiple methodologies seamlessly into a fun workout. She is highly professional, warm, and always listened to my needs, concerns, goals, and preferences and created original workouts just for me. I saw great results when working with her and I recommend her to anyone who wants to be the best version of themselves!
I was looking for a local trainer and corresponded with a few on Thumbtack. Kalynn was one. I didn't end up hiring until a few months later. Kalynn has been proactive in following up with me, and has been really wonderful to work with. She is responsive, thorough, and has tailored the coaching to meet my needs. She is also very accommodating to my crazy schedule. I would highly recommend her for personal training.
I was injured and Kalynn worked with me and created a program to help with my injury and went at my pace. she is kind, detailed oriented and a great instructor. She can work with anyone and she makes you feel comfortable. Thank you Kaylnn
Are you a trainer?
Get new clients. Change lives.