Marcelo Vazquez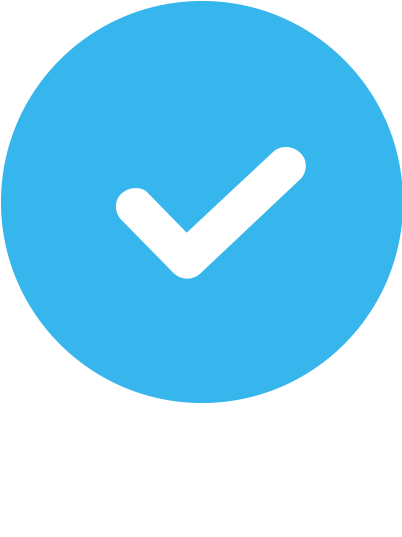 Verified
11 Reviews
Virtual Training Only
COVID-19 Vaccinated
About Marcelo
I help busy people get leaner and stronger at home virtually (Zoom, WhatsApp, FaceTime). Book your complimentary consultation today!

FITNESS CREDENTIALS
*Certified Personal Trainer by the American College of Sports Medicine (ACSM)
*Certified Fitness Nutrition Coach by the National Exercise & Sports Trainers Association (NESTA)
*Certified Youth Fitness Specialist by American Council on Exercise (ACE)
*Certified Boxing Instructor by CLASS UFC
*Certified Kickboxing Instructor by FightFit®
*Certified Stress Management Coach (NESTA)
*Certified Lifestyle Coach by the National Diabetes Prevention Program (NDPP)
*Certified Spartan Race Coach (Spartan Race, Inc)
*Certified Spinning Instructor by Mad Dogg Athletics (MDA) and Keiser
HEALTH EDUCATION
I am a former health educator at Kaiser Permanente Georgia. I was a fitness contributor for Univision 34 Atlanta. I have produced a fitness DVD "Cardio Extremo Boot Camp" (Spanish), and more than 500 videos (bilingual English/Spanish) in YouTube about health and fitness.

AUTHOR

I am the author of 3 fitness books, "31 Days of Fat Burning Workouts", "100 Ways to Lose Weight, Get Leaner, and Stronger", and "ABSolutely! 4 Week AB Workout Plan".

ENTERTAINMENT

In 2015, I was selected to compete on "American Ninja Warrior" (NBC, season 7). I also played the role as "Sergeant Bill", a Boot Camp Instructor, on the USA show "Necessary Roughness" (season 3, episode 3).
Areas of Expertise
Core and Balance

Nutrition

Strength Training

Weight Loss

Muscular Definition

Kickboxing

Stress Reduction

Wellness

Injury Prevention
NCCA Accredited Certifications
ACSM Certified Personal Trainer
Additional Certifications
CPR/AED/First Aid, Mad Dogg Certified Spinning Instructor, Spartan SGX Certified Coach, NESTA Fitness & Nutrition Coach, Kickboxing Instructor, NESTA Certified Wellness Coach, AFAA Lifestyle Coach
Who I Especially Like Working With
Beginners, Men, Overweight/ Obese, Women
Medical Conditions Experience
Diabetes, Obesity, Prediabetes, Stress
Additional Languages Spoken
Spanish
With Marcelo you work hard but he makes the workout very enjoyable. He pays close attention to any limitations you might have and teaches you ways to work around them. He has such high energy. I would highly recommend Marcelo.
Marcelo has tons of knowledge in the fitness and nutrition industry but what's most important is that he makes it fun and keeps you motivated so you stay consistent and get results.
When Marcelo moved to FL, I was so sad as I'll never be able to find another trainer like him. Marcelo is very detail oriented, he always paid close attention to my forms and ensured that I was doing everything right, which is very important to prevent injury. He also kept detailed notes on my routines, limitations, and progresses. And I used to travel for work a lot, so he shared various resources to show me how to workout when time/space/equipment are limited. One thing I appreciate Marcelo the most, is how much he cared about my stress level and mental health. At the end of each session, he would always spend time with me talking about my stress sources, mechanism I can use to destress and encouraging me. Up till this day, whenever I'm stressed out or got frustrated, I can still remember how he used to repetitively emphasizing "You're the most important human being in your world so YOU comes first" If you have to obtain a personal trainer, you won't find anyone better than Marcelo. I hope you will enjoy working out with him as much as I did.
Marcelo was great to work with - I would still be working with him, but he unfortunately left the Atlanta area. He works you hard, but adjusts to your needs. Highly recommended!
A friend of mine introduced me to Marcelo and I am thankful she did. Marcelo does not only help you to achieve your goal, but makes sure your techniques are correct. Unlike many other trainers, he is very focused on your individual training, and he makes sure that you get the most out of each session. Along with physical fitness, he also helps with mental fitness. He is full positive energy. It's tough to find a good fitness/personal trainer. For sure, you will not regret having Marcelo Vazquez as your personal trainer.
I wish I could upload a before and after picture because the results are incredible, but since this isn't possible, I'll briefly take you through my journey with Marcelo - The Most Powerful Trainer I have ever had the privilege to work with. I've had serval PT and attended many gyms during the past twelve years, and I can tell you that it's easy for a trainer to coach a person who's ready to make a change and motivated... I went through it over and over, and each time my motivation faded after a few months - well, my PT's motivation did too... I'd still show up sometimes, but not always. I began training with Marcelo during the most difficult time of my life - in the middle of a divorce, jobless, and overweight. I began training with him, and quickly noticed that Marcelo was not only guiding me in transforming my body, but more importantly, he was guiding me in transforming my mind. I was showing up even though the motivation had faded. I was showing up even though my body was tired. I was showing up even though I was mentally exhausted. I was doing something other trainers had not been able to motivate me to do. The result - a total mind and body transformation. He relocated to another city nearly six months ago, and guess what? I am still showing up. Stronger. Fitter. Happier. I am so grateful to know you, and to call you my friend, trainer, and mentor.
Before working with Marcelo I was struggling with post pregnancy weight. I had worked with other trainers and it wasn't really working because they were never committed like Marcelo. While we were doing the trainings he gave me precious routines and meal tips. I lost almost 40lbs in total and I feel way more confident and stronger. Marcelo is a fantastic professional that has your health and also your mental health as a priority. His workouts are not your basic workout but one that will change your body, mind and soul to the right direction. I really enjoy working out now and realized how my health is important for myself and the ones around me because of him. Thank you Marcelo!
Marcelo is truly amazing! He provides ongoing support, motivation, leads by example, and genuinely cares about his clients. He customizes my workouts according to my short and long term goals, fitness level, and is able to make workout adjustments immediately where/when needed. Quite simply... he is TOP NOTCH. I am very blessed to have him in my life not only as a fitness and nutrition coach, but also as a friend.
Marcelo is an excellent trainer, certified in many areas, including fitness and nutrition. He is organized, focused, and ensures you can get a full workout in 30 minutes. He takes time to develop a personal workout each time. Marcelo has a keen ability to know just how hard he can push you to meet the challenge, while staying safe and not overexerting muscles. I highly recommend Marcelo!
Marcelo exudes great level of professionalism and knowledge in fitness and exercise. Additionally, Marcelo takes the time to explain how to burn fat and build muscle uniquely tailored to the individual. I highly recommend Marcelo for personal training and health wellness.
I cannot recommend Marcelo enough as a fitness coach! He has completely transformed my fitness journey and has helped me achieve goals I never thought were possible. His expertise, dedication, and passion for what he does truly sets him apart. Marcelo's personalized workout plans and nutritional guidance have pushed me to new heights, and his constant support and motivation have kept me going even on the toughest days. Not only is he incredibly knowledgeable and professional, but he also creates a positive and fun environment that makes every session enjoyable. If you're looking for a fitness coach who goes above and beyond, Marcelo is the one to choose. Grateful to have him by my side on this incredible journey! ???????? #FitnessGoals #TransformedByMarcelo"
Are you a trainer?
Get new clients. Change lives.