Chris Story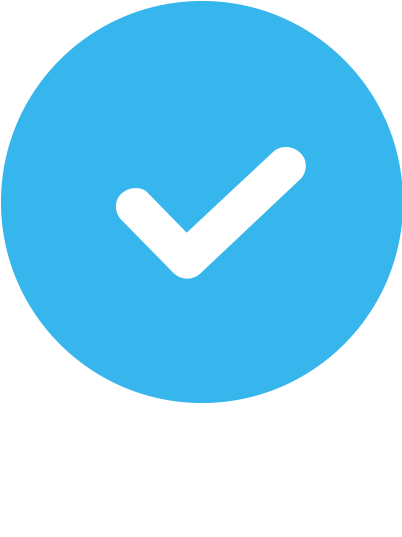 Verified
Outdoor & In-Home
Virtual
COVID-19 Vaccinated
About Chris
Achieving fitness goals is not easy. Knowing how to exercise, finding time to exercise, and keeping motivated are common challenges. Getting yourself to the gym may feel much more overwhelming than actually working towards your goal. To lose weight or increase fitness levels, it's time to try something different. I can help you achieve the results you want! During your first session, I'll determine your starting point and your physical fitness goals. After that, we will work together to create a custom workout plan to help you reach those goals.One of the many reasons why people all over Wichita prefer training with me over traditional gyms or working out on their own is because I'm always prepared to help you achieve success. I supply the equipment and training tools you need and take them with me when I leave. I come to sessions stocked with all of the fitness gadgets necessary for your customized workouts. This helps you save money on gym equipment and avoid cluttering your home or garage with gym gear that goes unused.
Top Reasons To Train With Me:
*I listen to you: I customize every workout to help you reach your goals.
*I motivate: I will help you stay motivated as we work to establish a consistent workout schedule. I will design a fitness program that's structured to hold you accountable and create a lifestyle that encourages proper health and a positive well-being.
*I will deliver results: Stop wasting your time with workouts that aren't giving you results. I will ensure that you achieve results. Your fitness program is created for you to fit your abilities and help you reach your goals. I will keep records of your workouts and your progress and re-assess fitness levels every 15 weeks.
*Are you new to personal training? Are you Interested in getting fit, but don't know where to start? Perfect!: I will introduce you to fun, effective routines and valuable fitness knowledge. When you're ready, I will introduce more advanced routines.
*Personalized sessions: The most important difference between me and other trainers is my ability to come to you and work with you in the comfort of your preferred setting. While I can also lead workouts with your friends, my one-on-one sessions are structured around your body and the goals you want to achieve in order to maximize results.
*New routines: Tired of performing the same routine over and over again? With me, no two workouts are the same. I will create customized workout plans that are designed to help you stay motivated.
*My equipment: When I arrive at your door or the setting of your choice, I provide equipment that's clean and state-of-the-art.
*Safety: I follow strict COVID-19 safety policies.
*Maintain mental fitness: Research shows that exercising causes the brain to release endorphins that result in your ability to feel less stressed and happier. *Manage your weight: With my personalized workout programs, you can burn calories quickly and achieve your own personal goals.
*Focus on your health: Studies show that working out can help build up your body's defenses. This will make you feel more energetic and boost your ability to prevent diseases. I am proud to welcome individuals of all fitness levels, regardless of your ability, age, and experience. I will track your progress by regularly assessing your measurements, calorie intake, and goals and restructuring your fitness plan if necessary. I am committed to helping you get fit. I strive to teach my clients lifelong habits so they can continue looking and feeling their best for the rest of their lives. No matter what your reasons, concerns or excuses, I can help you get started working out today.
My favorite client story
My favorite client story is about my client Robert. When Robert first came to me he was struggling at his job, he was stressed and had been experiencing a lot of low self esteem and confidence issues. When it came to working out, Robert also had a hard time figuring out the right way to train before I met him. Robert had tried various strength training programs on the internet where he found it hard to see results. Since starting with me and my company at ON THE GO PT, Robert has kept on track and has not neglected his fitness despite his busy schedule. The knowledge Robert gained from training with my company has now given Robert the tools to design his own programs on a weekly basis and he has seen a major difference.

Robert and I monitored progress together on the days he does not train. I contact Robert daily to make sure all of his workouts and daily tasks are also completed online. There has always been a great sense of accountability with Robert to ensure he met his goals. Since Robert first started training with myself he has lost a total of 113lbs and has been promoted 5 times. One of Roberts greatest accomplishments since training with us is the boost in his confidence. Robert has recently been promoted to the top of his company and has earn the position as CEO. Congratulations Robert! We are so very proud of you and can't wait to see what you do in the next chapter of you life.
My favorite exercise
The "Turkish Get UP" because it demonstrates ones functional ability.
My favorite quote
"If you give me 6 hours to chop a tree down, I will spend first four hours sharpening my AXE."
-- Abraham Lincoln
My training philosophy
Sometimes you experience obstacles or imbalances in your both your body and lifestyle that require a deeper level of coaching. I practice one of the most scientifically validated methods of health and wellness coaching. My mission is to help you conquer obstacles, find solutions, and achieve goals based on your core values. Together
My training experience
I have been a Personal Trainer for over 12 years. I was a professional athlete and have trained everyone from kids to geriatric to professional athletes. I have a bachelors degree in exercise science. I also have a masters degree in both sports psychology and Kinesiology.
Areas of Expertise
Nutrition

Strength Training

Weight Loss

Flexibility and Mobility

Muscle Gain

TRX

Functional Training

Sports Performance Training
NCCA Accredited Certifications

ACE Certified Health Coach

ACE Certified Medical Exercise Specialist
ISSA Certified Personal Trainer
NAFC Certified Personal Trainer
NSCA Certified Strength and Conditioning Specialist
NSCA Certified Personal Trainer
ACSM Registered Clinical Exercise Physiologist
Additional Certifications
TRX Level 3 Coach
Education
Masters in Kinesiology, Bachelor in Exercise Science, Masters in Sports Psychology
Medical Conditions Experience
ACL tear, ADHD, Anxiety, Artificial Hips, Artificial Knees, Asperger's Syndrome, Back Pain/Issues, Bad Posture, Cardiac Rehab, Diabetes, Downs Syndrome, Golfers Elbow, Hamstring Issues, Hernia, High Blood Pressure, High Cholesterol, Hip Replacement, Obesity, Osteoporosis, Pregnancy, Rheumatoid Arthritis, Rotator Cuff Issues, Tennis Elbow
Training Areas Served
In-home or Outdoor Training
Are you a trainer?
Get new clients. Change lives.