Michael Alvarez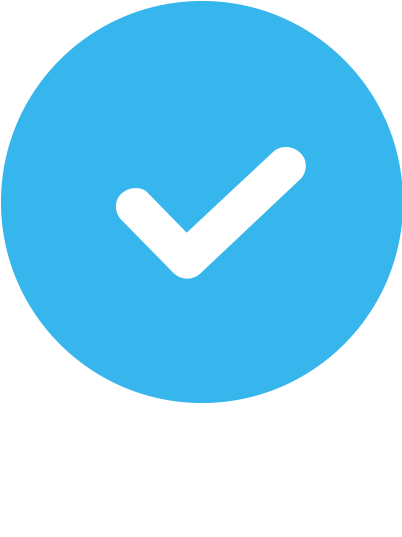 Verified
37 Reviews
Outdoor & In-Home
Virtual
COVID-19 Vaccinated
About Michael
Michael, "The Wolf Of Fitness," is an exclusive personal trainer in the Las Vegas & Los Angeles area. Michael has been able to build a vast amount of supporters and clientele putting him in the spotlight. After hundreds of successful client transformations and reviews, he has now been Rated Top Trainer in Los Angeles 2016-2019.
Michael is now traveling to Las Vegas working with the Raiders and has opened up his schedule to take on Local clients expanding his knowledge and brand to Vegas Locals.

Involved in the health and fitness industry since the age of 16, he has contributed to different fitness companies such as GNC, Total Nutrition, and Jenny Craig Weight Loss Locations all around the nation! Michael is now the proud founder of Pre Destined Sports Supplements Pre Workout carried at GNC's and Total Nutrition in select cities he is also the Co-Owner and CEO of PERFITNESS™

Michael was also contacted by the reality TV show "Workout New York" and "Workout Miami" for an opportunity to be featured on the show as the best celebrity trainer from Miami in 2015 "

He turned down the T.V opportunities to focus on the continuation of his biggest fulfillment, working with all of his clients.
My favorite client story
Rebecca Russell Listen, if you truly want to change, go to Michael He is worth the money. I have been trying to lose weight since 2007. You name it I have tried it all. I spent thousands of dollars purchasing numerous workout videos and equipment, I took pills, got into extreme dieting, counted calories, I even tried Herbalife and Medifast but nothing stuck. Michael cared and believed in me when I didn't believe in myself.He will not only change your outer appearance but more importantly the way you THINK. He will break mental barriers!. You will walk away from your program with a totally different mindset on your health and fitness. You will learn about yourself, what your weaknesses versus what your strengths are, and it will mold you into a better YOU. I have a renewed mind because of him I am stronger because of him, and I am more confident because of him. He is the real deal!
My favorite exercise
Body Weight Squats - they activate your full body and those hard to reach lower abdominal muscles when squats are done correctly.
My favorite quote
Turning Dreams into Goals and Goals into Realities, One Successful Day at a time!- Michael Alvarez
My training philosophy
Together We Make A Difference.
"I am dedicated to making an honest difference in your life by sharing the passion of being healthier and happier. True happiness is the realization of progress, together we will break plateaus in your health, your appearance, and your thought process toward fitness and nutrition. "-Michael Exclusive Trainer 

"I am focused on creating an outstanding experience where we stimulate you after just 1 workout to start priming for lasting results ,
 * The 12 days results Specialists* Formula
  The proof is in my unique formula  Backed by over 14 years of experience, multi level certifications, and a deep understanding of physiology!"

I offer exclusive personalized services targeted to YOU and your needs only. Everybody's body, schedule, and goals are different, so I assess Your body, schedule, and GOALS to create a timeline with nutrition and specialized workout game plan for you.
My training experience
NCSF cert.  NCCPT cert.  CPR. cert. Total Nutrition Dietitian and Nutrition. NATIONAL QUALIFIED BODYBUILDER.Jenny Craig Exclusive Nutritionist
Areas of Expertise
Core and Balance

Nutrition

Strength Training

Weight Loss

Flexibility and Mobility

Muscular Definition

Muscle Gain

Functional Training

Sports Performance Training

Cardiovascular Conditioning

Stress Reduction

Wellness

Corrective Exercise
Additional Certifications
TRX Master Trainer, IFBB Physique Pro, Exercise to Music, Endurance Coach, Program Design Specialist, Yoga sculpt, USA Weightlifting, Life Coach, Muscle Coach, Muscle Activation Techniques Specialist, AMERICAN Muscle and Fitness Coach, Nutrition Specialist, Sports Nutrition, Proformance Nutritionist, Registered Nutritionists, Licensed Nutritionist, Bodybuilding and Fitness Competition Stage Prep, Lifestyle Consultant, Lifestyle and Weight Management - Program Design, Diabetes lifestyle Coach, Performance Coach, Eat to Perform Nutrition, Institute for the Psychology of Eating - Certified Eating Psychology Coach
Education
BA in Sports Medicine
Who I Especially Like Working With
Actors, Bariatric, Beginners, Bodybuilders, Brides-to-be, Cancer Survivors, Dancers, Disabled, Law Enforcement, LGBTQIA, Men, Middle-aged, Military, Models, Overweight/ Obese, Peri/Post-menopausal, Post-rehab, Pre/post-natal, Rehab, Runners, Seniors, Student-athletes, Women, Youth
Medical Conditions Experience
Back Pain/Issues, Bone/Joint Injury, Hip Pain/Issues, Joint Pain, Knee Pain/Issues, Lower Body Pain/Issues, Neck Pain, Stroke, Stroke recovery
Additional Languages Spoken
Spanish
When I had first met Mike I was brand new to the Miami, Florida area and I didn't know anyone. I would see him training at the gym and talk to members and staff with so much excitement and passion. Now I had always loved training and pushing myself to the limits but, after I decided to get out of the military I had let myself go. One day I had decided to approach Mike and I had asked him for a few pointers. I had spoken to him a few times before he had told me he trains people and makes customized meal plans. I had always been skeptical about hiring a personal trainer but I saw Mikes' work ethic, drive, professionalism and just pure dedication to his clients and craft. I knew I wanted his guidance to become the best version of myself. Once I started working with Mike I started to shed fat off that I thought I would never be able to get rid of. For the first time in my life working with Mike I had lost enough fat to be able to see my six pack. I had reached my goal and I wanted to set a new goal with Mike as my coach. I wanted to compete in my first bodybuilding show. This was such an amazing experience through all the ups and downs. From the beginning of my journey with Mike weighing around 230 lbs. I stepped on stage for my first bodybuilding show at 175 lbs. I ended up placing 4th in my first competition. I would not have been able to achieve all these accomplishments without Mike. During my time working with Mike there were moments in my life when everything was just going downhill and I was struggling. Mike was always there for me and helped me overcome obstacles both in and outside of the gym. I will forever be grateful to Mike, my coach, my mentor, and my friend. Respectfully, Storm Kruczek
I am a 48 year old professional, divorced 4 years ago, with three teenage kids and a hectic life and work schedule. I want to share my experience with Michael Alvarez. January 17, 2016 was the first day I trained with Michael Alvarez. He came highly recommended from a friend. Prior to meeting Michael, over the past 8 years, I have been trained by 4-5 good trainers at my local Equinox. Although they were good, I don't remember the date I started working out with any of them! I remember this date because Michael changed my life. He possess the rare combination of exceptional enthusiasm for getting you results, superior knowledge of the human body, the exercises AND nutrition necessary to develop it, and, he holds you and himself accountable for doing the things that need to be done to achieve your health goals. No excuses. He keeps you motivated along the way because he truly cares about getting you where you want to go. In his hands, you feel his confidence that he can get you there, as long as you put in the effort. He helped me with my diet, and I followed his instructions religiously, and my body fat went from 21% to 11%. I had my doubts at first, but trusted him, and it worked beautifully. He helped get me lean, which is what I wanted, and we built my strength and muscle mass at the same time. As one example, when I started with him, I had not worked out in some period of time, and could barely do 10 pushups or hold a 2 minute plank. Now I am doing 40-50 pushups and recently held a 4 minute plank. My strength gains with weights have been similarly substantial. He insists on taking photographs at the beginning and at different intervals while you are working with him. I had never done that before, and didn't really think it was worthwhile when I originally did it. But after 6 months, I took photos again, and the change in my body was amazing, between the fat loss and the strength gains and muscle development. I originally worked out with MIchael personally when he lived in Miami. When he moved to California, he still trains me through his virtual training program, and I follow his workout regiments to a T, and am continuing to get the further results that I want. As you can tell, I cannot recommend Michael highly enough. I have never been in better shape. I've never been stronger. I've never been more confident of what I can accomplish in the gym and outside the gym. Bring your desire and commitment to him, and Michael can do the same for you. Cheers!
Look here people, if you want a personal trainer, MICHAEL ALVAREZ is the way to go! Is as simple as that. I'm not saying it because I went to high school with him or what not but because I had the opportunity to have him as a trainer when I first started to actually try to lose weight. Let's not even talk about the fact that he KNOWS his stuff when it comes to training, exercising, working out, weight lifting, stretching, eating, etc. Whatever you want to call, the fact is that he knows his stuff. From what to eat, all the way to what exact workout/exercise will focus on what exact muscle/part of your body, he just knows it. But like I said, that's besides the point. What makes him a GREAT personal trainer is the fact that he goes out of his way to accommodate his clients. He tries to make things easier for his clients. Don't get it twisted now, you gonna work! All you need to do is give 110% and you will see results. And remember people, have PATIENCE, results don't come over night. TRUST ME, MICHAEL ALVAREZ IS THE WAY TO GO!!
Started training with Mike over 8 years ago and his work ethic and attention to detail really stood out to me, not only was my physical transformation remarkable (5'7 180 to 158 Lean Cut), but my vision as a person changed with Michael's tutelage as not only a Premiere Personal Trainer, but a close friend and accomplished colleague who continues to innovate his workouts and training methods to best suit my needs. Would recommend him to anyone currently looking to change their perception of fitness and really take on a life transforming process that will require DEDICATION and HARD WORK, as does anything in LIFE worth having!
Losing Weight, Eating Healthy anything in that nature was very hard for me until I met Mike. Mike honestly became my best friend and my trainer, he's TRULY determined for you to succeed and reach your goal. He creates meal plans , he checks up on you, he asks you to send him pictures (of you and your meals), he motivates you , pushes you , and he even will go as far as doing the workout with you just so you don't give up. Mike Is truly a blessing indeed. His prices are very reasonable, he's truly in it for you to succeed nothing more and nothing less.
I met Micheal in Miami. As much I was wanted to lose weight, Michael happen to be a trainer that lived in the same building as me and willing to work with my salary, since at the time I was in college with no job. Not only did Micheal teach me exactly what I needed to do and what to eat but he also pushed me and made sure I never gave up. I only had Michael for a trainer for 4 months but since I learned so much from him I always continued. I even keep in contact with him to get advance and show him I'm not letting him down. So I'm 5'1 and I started with him at 188 and it's a year and four months and I weigh 120. Micheal really gave me what I needed to conquer my biggest goal in life. Point is, I highly recommend. Your #1 client ~ Whitney
When I first met mike I was originally prepping for my first show and we instantly started to connect. I had Mike as my posing coach at first and then I decided to have him as my current off season coach and he will also continue to be my coach leading into my upcoming competition. I'm currently weighing 180 which is the heaviest i've ever been but also the leanest i've ever been at this waist, he's always there for you no matter what! He'll push you when things are tough especially when I was eating at surplus! This journey is amazing and I'm forever grateful to have met michael! Don't hesitate to contact him he will get you right I promise.
Mike is a beast, focused trainer that pushes you to limits I did not even think I could surpass. He literally whipped me back into the best shape. He's a no nonsense type of guy, yet funny as hell, that does not let you cut corners, trust me. Great motivator and reaches techniques that only top trainers know. I mean his library and versatility of exercises and the muscles they focus on is truly how customized his routines are to meet individual goals. I highly recommend Mike and wish he was back in Miami!
For me is very hard to eat healthy. And maintain an exercise routine. All this change until I started to train with Michael. He is very passionate and energetic in what he does. It motivates you to continue and not let you give up. He is really change my life. Thank you Michael Alvarez
Michael was help me much to archieve my goals. I always wanted to learn how to eat healthy and keep me in good shape. Thanks to help me archieve my dreams
I am very impressed with the change that my body did since I started to train hard with Michael. I'm very gratefull for all your enthusiasm and patience with me to help me achieve my goals. Is has not been easy, but together we have achieved it. Thank you Michael from the bottom of my heart.
I'm very grateful with Dios and with Michael for help me to achieve my goals with much dedication and enthusiasm. Not have been anything easy because I not am very good following a diet. But he has been patient with me explaining the importance of eating healthy and keep the exercise routine. Thank you Michael
I choose Michael because he didn't buy into my loaf of excusess and showed me hope. I can't sing enough praises for him. I've recomended him to practically everyone I know. Thanks a lot Michael
I was totally hooked from the get-go. Michael is super cool and has infectiously positive outlook. Now my body looks better, toner and mos importantly I feel a lot better about myself.
Most personable and fun gym experience working out with Michael Alvarez is the real deal. He is extremely knowledgeable and have a great scientific understanding of working out and nutrition plan. They customize meal and exercise regiments to your body's specifications. Highly recommend at least giving Michael a call – you won't regret it.
Michael is La Crème de la Crème in regards to personal training. He is worth every single penny! Personal training for him is not a job, it's his way of living. He is so passionate about what he does and he truly cares for you. I've had the privilege to work with Michael and I absolutely love everything about it. Always on time, his always in a very positive attitude, very encouraging, driven, understanding and very very patient. I started from zero with mike, I was afraid of the gym, weights will make me sweat and just the thought of doing a squat will me make light-headed and he was THERE! He was there patient enough to explain me everything all over again, he was encouraging enough to make me feel that was only the beginning, to keep going... Thanks to Mike, I'm a new person, not only I lost over 40 pounds, gained strenght, endurance but I added a few more quality years to my life and fitness is now part of my lifestyle. THANK YOU, THANK YOU, THANK YOU!!
I am not surprised he is among the best of the best in LA in terms of wellness. He cares for his clients as they are his friends and family. He trains you intensely, puts you on a meal plan that pertains to your goals, and strives to make it his mission to obtain those goals and even exceed those goals. Personally, I have went from 12% to 7.5% body fat in about 2 months. But with results comes hard work and dieting. It is not easy whatsoever training with Mike aka THE WOLF but it is well worth it. The results are well worth it. He makes working out very fun and informative. I am so damn happy I met him and had him train me. I am so happy with my body today and I know it can only get better and better while training with THE WOLF. Don't hesitate, change your life with Mike.
In order to get the results you want with your physique, it takes more than just going to the gym. Michael Alvarez compensates for whatever you're missing and elevates the drive you already have, to get you in the best shape of your life. He is meticulous and tailors excersises and meal plans specifically to you. His knowledge on the human body alone has prevented me from injuries, and making common mistakes on my form. Overall I am more than satisfied with my results working with Michael, he's helped me lose 20lbs in 3 months, and build lean muscle. I am in the best shape of my life currently and it's all thanks to Michael of Wolf of Fitness.
Michael has changed my life in a more positive light. Since I have started working out with him, not only have I seen a change in my body, but I also gained knowledge on how the body works and it's physical terminology. He really cares for my goals and pushes me to my fullest potential. On top of that his meal plans are on point! I recommend Michael as a trainer and will continue training with him. It's really gratifying to find a trainer that loves what they do and show interested in their clients health and physical endeavors.
I'm not much of a review writer. However, Mike Alvarez is worth sharing with the world, and I felt compelled to do so. In Los Angeles, a city filled with heartless meathead trainers that slap ya on the ass and fill up your protein shake (that you'll pay for of course), Mike truly cares about you as a friend and human being. His heart drives his him, which is the key to true longterm success with you, the client. He breaks down every physical and emotional barrier you face that keeps you from reaching your goals, so that you can mentally push forward and actually permanently achieve them. I've worked with 50+ trainers, and can happily say I've found a friend with the skill set and passion to change my life for the better forever. Do it folks!
I've taken classes, used online workout programs, and also had a personal trainer for a year prior to meeting Mike, and words cannot describe how grateful I felt to finally work with someone who really knew what he was doing! He's the kind of trainer that isn't trying to keep you dependent on him forever- he's solution focused. He educates you about nutrition, gives you clear steps on what to do, and his workouts change consistently so you never feel like a minute has been wasted when you're working out with him. He holds you accountable, helps you reach your goals, and tailors his program to your needs so it's not some cookie cutter approach. I couldn't have been a happier client. If you're looking for someone who actually knows what he's talking about, this is your guy! He'll give you all the tools you need- all you have to do is stay consistent. The. Best. Trainer. Ever.
Me & mike go way back, I remember back when I was getting ready for a competition he would encourage me during my workouts, with some of the difficult diet days. I remember weeks out from the competition he'd say thinks like "what's up big guy! SHOW ME THOSE ABS!" Then get more amped than I was about my progress! That's something special in this industry, trainers that ACTUALLY CARE about you are hard to find. We always find ourselves chatting it up during our workouts and he was constantly dropping knowledge, about diet, posing techniques, and even life lessons. I wasn't a beginner or someone new to the lifestyle so I'd usually ignore other people's advice but when I came from Mike, I listened. He knew how to connect and he really understood the process, the challenges, the hard fought days in the gym. Being said that we would find ourselves deep in conversation every time we got together. He was always humble with a smile on his face, even back then I would think to myself "man this guy really loves his job!!" Even now we keep in contact even though my lifestyle has changed, and I'm focused fully on my career and I don't find myself in the gym too often, yet there is never a time we speak where he isn't dropping amazing words of encouragement, motivation, or just checking in to see how you're doing. I'm happy to know Mike and to have developed the relationship we have inside and outside the gym.
Michael is the absolute best. He is very knowledgeable about health and nutrition, and he customizes the perfect workout for his clients. He is encouraging and helpful in getting clients to achieve results. He listens/observes and reacts real-time, knows when to slow down or push harder, and genuinely cares about his clients' daily progress. Highly recommend; you get what you pay for and much more.
Some things are no brainers. If you want to look good in a shirt, look even better not in one, and NEVER skip leg day, you hire the Wolf. That is Michael Alvarez. And that is your no-brainer. "Last set, best set", "If you dont fall down after leg day, it wasn't leg day." This dude is a beast. Get big.
EXTREMELYY DETAILED AND A PERFECTIONIST. I ABSOLUTELY LOVE WORKING WITH MICHAEL!
Michael truly has mastered his craft as a Trainer! The way he was able to change my body in just 12 days continues to blow my mind, the results are amazing but honestly the service he provides in unmatched he goes out of his way to make you feel like you are his only client period from answering all my messages and phone calls to grabbing my water and bringing me a towel every workout I mean everything is just A plus luxury ! I joke around with him and call him my rolls Royce trainer haha Great Job Michael see you Friday
Cinderella has her fairy godmother, and I have Michael- seriously he is a gift. He is a breath of fresh air for people in LA who want to get fit. Countless times I've trained with different trainers and never got closer to my goal. So I was hesitant in hiring Michael for a session because he was expensive and what makes him different to those other trainers? Right off the bat when you meet him he has this infectious personality that makes you feel at ease in the gym (like i didn't know someone can do that). He asks me about my physical goals and he strategized a game plan right then and there. He guides you through each exercise with the amazing information he has about the body so you really know what you're doing and why!. He asked me about my health and what conditions I had- I told him I just recently got my annual health checkup and offered to send him over the information (thinking yeah as if this guy is gonna read 18 pages of blood tests information) to which he said "yes! Send me everything". The next day, Michael shows up knowing my body better than I did- (from the vitamins to the hormones- everything!) and most importantly with a game plan towards food and exercise to get to my goals based on my body. This. Man. Is. On. It. I've been following his game plan religiously and let me just say I'm closer to my hot body happily ever after than I'd ever thought I'd be. If you care about your dreams - Michael is the man!
I reached out to Michael back in Nov because i wanted to CHANGE!!!. My eating and workout habits needed improvement!!! With his extensive knowledge and superior experience, I had confidence in his abilities to help me reach my goals. 2 month later i feel amazing much better than i have ever felt before. My friends and family notice all the changes as well and i am very happy with my results. I still have a long way to go as i get ready for my upcoming bikini shows 4 months from now but i feel very confident Michael will get me there! 2019 Lets go!
Michael Alvarez aka The Wolf is the best personal trainer I've ever worked with! If you want results he is the trainer for you! He is professional, accurate, encouraging and committed. Every workout is different and challenging. At the same time that he makes me work so hard, he is funny and entertaining so the workout goes very fast. Unlike other trainers that provide only the workout aspect, Michael provide the whole packet: close nutrition guidance, mental support and that's the secret to success. He measures the body often and analyze constantly to see what food affected the body In what way. At the beginning we set my goals with Michael and If you follow his plan you will just get those results. The feeling is fantastic and the complements that follow the hard work make it worth the hard work. Micheal is just the best! I'm glad I've met him! Workout with him upgraded and improved my life!
I'd like start by saying Michael is one of the most genuine and caring people I have met. I love the results we have achieved in such a short period of time and am super excited to keep going. I have recommended Michael to all my friends and family.
I found the most amazing trainer. I'm just at the beginning of my journey but I am already so impressed with Michael and he's the exact style of trainer I need! He is amazing human being, he has adjusted his rate based on my financial condition, and offered me a coupon as I'm very much motivated. Michael is a kind of trainer who is focused more on the result than payment. His motivational thoughts will make you go above and beyond your limits. I'm excited to see my progress...
During my time time with Mike I have seen huge improvements in my physical appearance. I can honestly say I am in the best shape of my life now training with him. I'm saying this after I finished a police academy. Mike pushes you hard during the sessions, but you feel great afterwards. Finding a trainer is an investment in yourself and working out with Mike has been one of the best investments I've made.
Michale is super easy to workout together and very professional in training skills and communication with my request. Don't see the comments only, just try with him together. No.1 ranking in the platform it's true. Haha Just prepare to work hard and feel "painful" after the gym.
Before I got started with Michael, I used to lift weights in college (and for a few years afterward). After injuries, general lack of motivation and an extremely busy professional life I found myself lowering my personal health standards to a level that I was unhappy with. Then I found Michael. He sets the bar for what I imagined the best personal fitness coach would be. He is extremely knowledgeable and scientific not just about the nutrition and workouts but also the human body overall. He built a game plan centered around my goals and customized the nutrition and workouts to maximize my results. He's an absolute GOD of fitness transformations. I have only been training with him for one month so far and the results speak for themselves. I've already lost about 10lbs, feel way stronger than I've ever felt, and feel completely inspired and motivated to conquer my body in a way I've never done. If you want the best trainer in the biz reach out to Mike. You won't be disappointed .
If there was ever a trainer who makes sure his clients perform each exercise and maneuver correctly, so as not to sustain an injury, it's Michael Alvarez and his PerFitness Team. Michael's experience is extensive, but what he brings to his work beyond expertise is a real ability to listen to the needs of a client to help that person reach their goals in a safe and doable manner. Whether it's rehab or intensive training, Michael helps you get it right, which is reassuring to anyone who doesn't want to develop bad exercise habits. There are many personal trainers "out there", but few personal trainers who have as vast an amount of specialized & diverse training, knowledge, experience sensitivity & dedication to his clients as Michael and his team.
Michael and his Perfitness team have been amazing from the start! Amazing chemistry. Although I train with Michael 3 days a week, we are in contact 7 days a week on my personal training workouts, morning routine, supplements and daily nutrition plan. You can tell Michael really cares about helping you reach your goal by creating better and healthier habits. I highly recommend Michael whether it is in person in Las Vegas, Los Angeles or via virtual workouts. I can see a noticeable difference in just six sessions. I look forward to training with Michael over the next few years. Thank you for everything!
I was going to wait to write a review until a few months in, however I don't feel that is necessary at this point because after two sessions I am convinced Michael is one of the best trainers you will find. For starters when I began looking for a trainer I was looking for something / someone very specific. I have very specific goals in mind and I knew that was not going to be easy to find. I have worked with trainers in the past and many offer a "one size fits all approach" or simply don't listen to your concerns. They immediately tell you to change everything you done for the past 10 years and it's not realistic for someone like me. From our very first training session he came in and was interested in why I had failed on my fitness journey before. We spoke about habits and mental barriers that were holding me back and ways to break through this cycle of yoyo dieting and failed attempts at getting in shape. Instead of telling me to throw out my entire pantry he's teaching me how to work with what I have to make small changes for long term results. I can admit I was a little intimidated before our first session because I was aware Michael is used to working with people who live in LA/ Hollywood etc and the culture is much different from Vegas and I'm just a regular girl, I'm not rich lol just someone who decided to invest in my health for once and I can tell you his level of professionalism and knowledge is a rare find. Each session is tailored to my specific goals and one thing I appreciate most is when I asked him if my goals were realistic he asked if he can work with me just a little longer me to see how my body responds. (I can not tell you how many times trainers have either told me my goals were too low or too high without ever fully having a conversation with me) so this was a BIG deal because that meant he was not giving me just and one size fits all answer. Even the fact that he spoke with my wife about her role in my weight loss made a lasting impression. Any trainer can make a meal plan and tell you to do workouts but very few come with the level of detail, professionalism, knowledge and kindness that you will find working with Michael. I won't make this much longer but I said all of that to say if you are questioning if you should book him. Look no further just DO IT! I am convinced that if he can't get me to my goals, no one can.
Are you a trainer?
Get new clients. Change lives.