The BEST way
to exercise.
Long Beach personal trainers delivered to
your home, park, or building gym.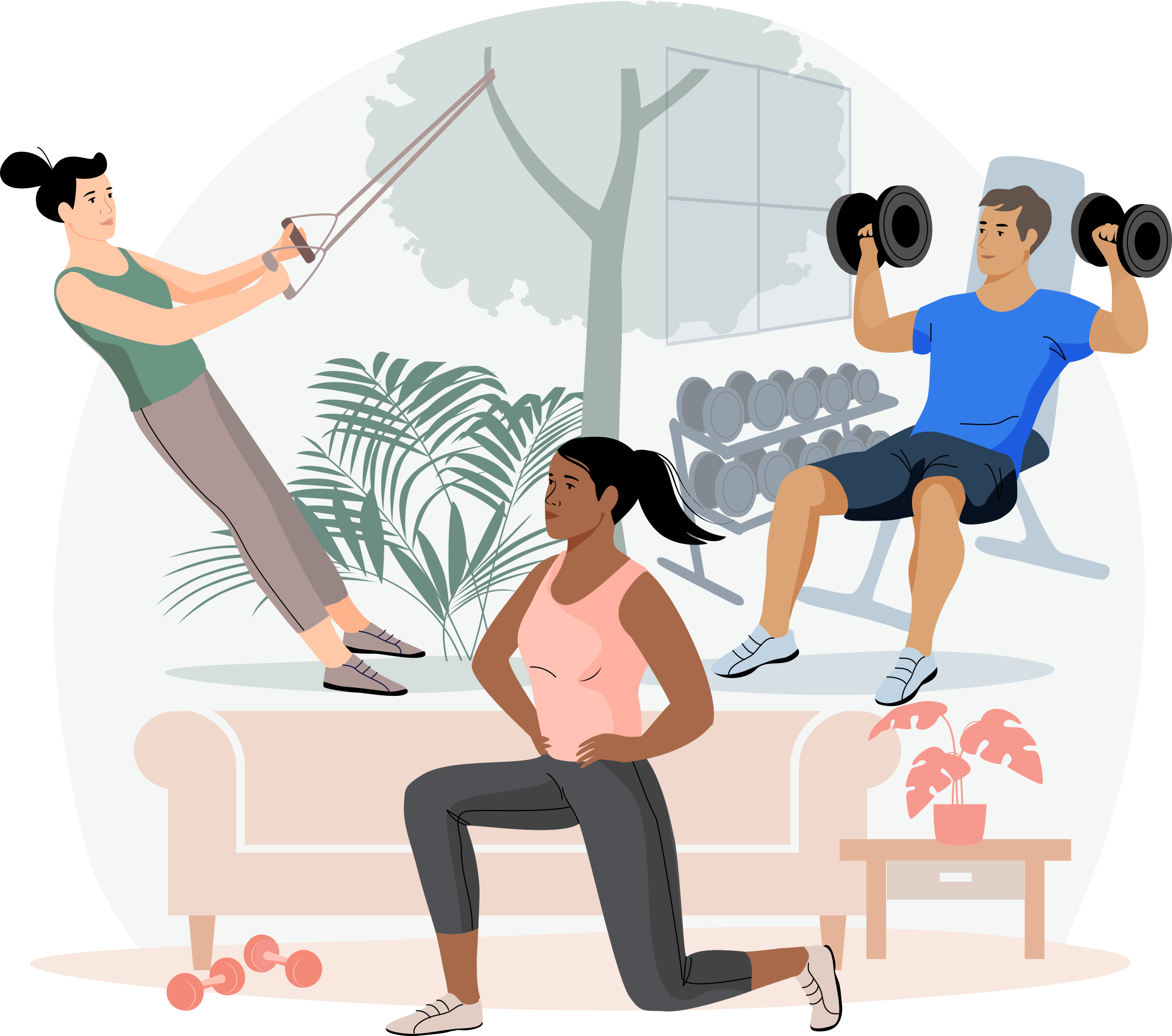 Find Your Trainer makes getting fit simple.
Exercise where you want, when you want.
Get healthier, stronger, and feel your best!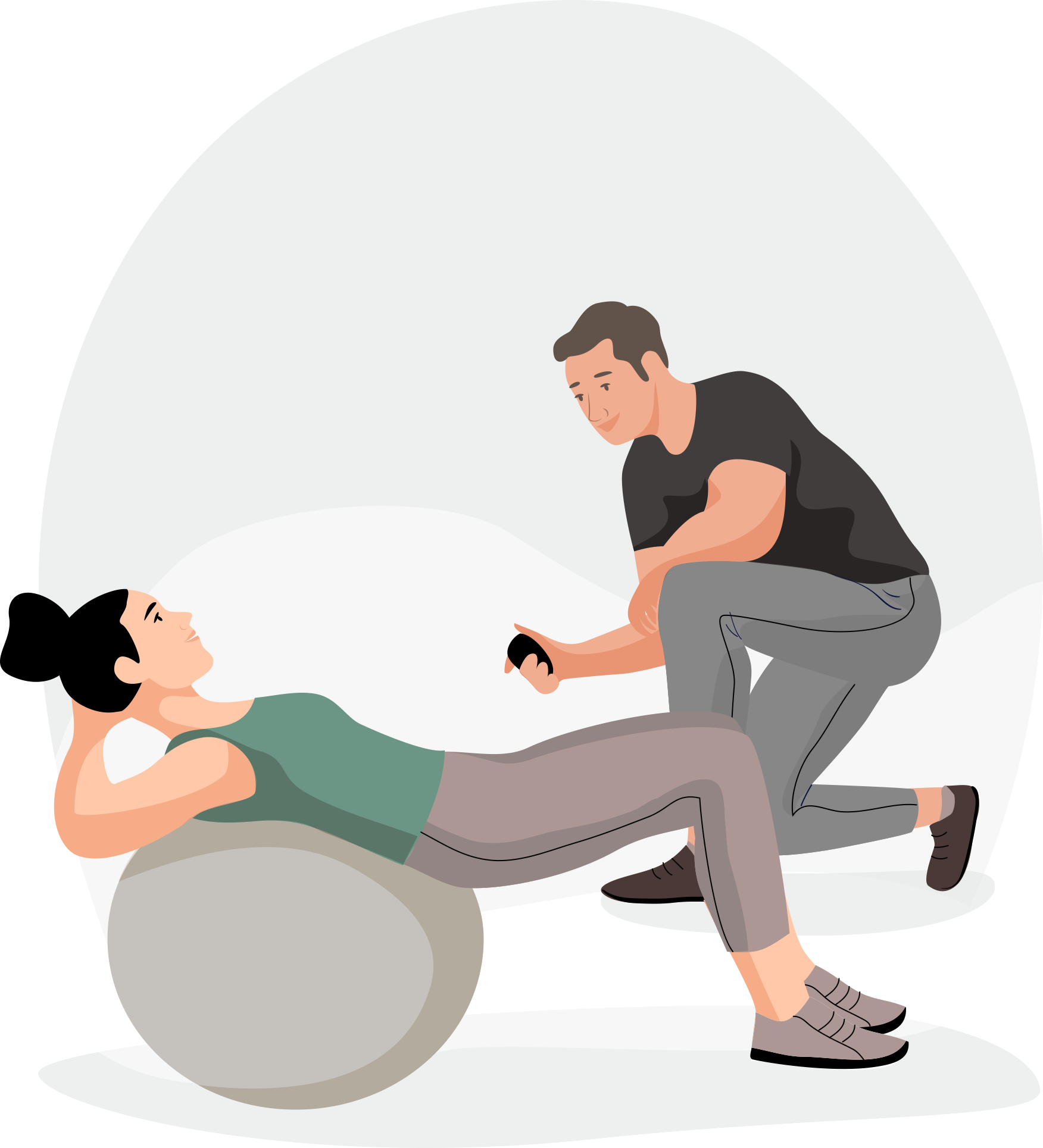 Let's face it, getting in shape can be hard. Our Long Beach personal trainers will create a personalized workout plan, show you what to do, and support you every step of the way. We are committed to your long-term success.

FYT Pros have helped thousands of people just like you.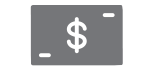 Read reviews of personal trainers in Long Beach and pick the perfect one for you.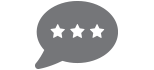 Book a certified and vetted trainer for a lot less than the gym.
Long Beach personal trainer reviews

Professional!
On time and well prepared. A joy to work with!

Love my trainer!
First session went even better than I could ha e hoped! Thank you!

Maurice - excellent trainer
Maurice was hired to work with my 18 year old son who wanted to learn more about lifting weights, become stronger, learn about martial arts and come back to working out after a injury sustained playing basketball. Maurice is a really nice and caring individual and a great trainer. He made my son ...

Been training with O'Neil at
Been training with O'Neil at my building gym for a few weeks now. He always comes prepared and is very organized, making it easy for me to track my progress. He makes himself available if I ever have any questions and seems very knowledgeable. I look forward our future training sessions!

She is awesome! Highly recommend!!
She is awesome! Highly recommend!!

Terrific
On time, energetic, smart.

Excellent service
Excellent service

Great!
Very easy to use and great trainers!

Michele is amazing! Love everything
Michele is amazing! Love everything about our sessions!
How it works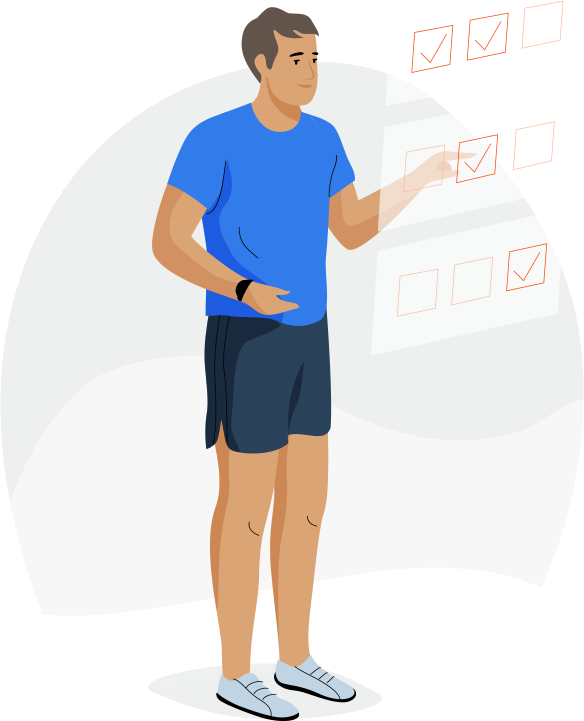 1. Take the quiz
Get matched & pick the
perfect local Long Beach trainer for you.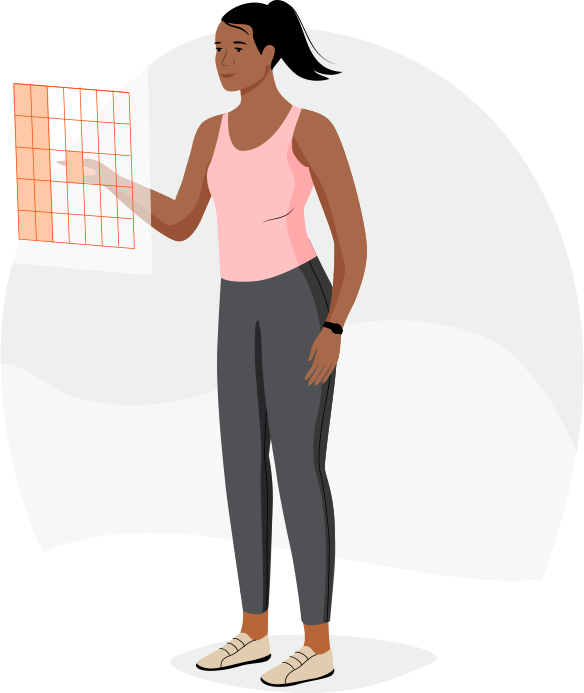 2. Book your session
Pick a time &
securely pay online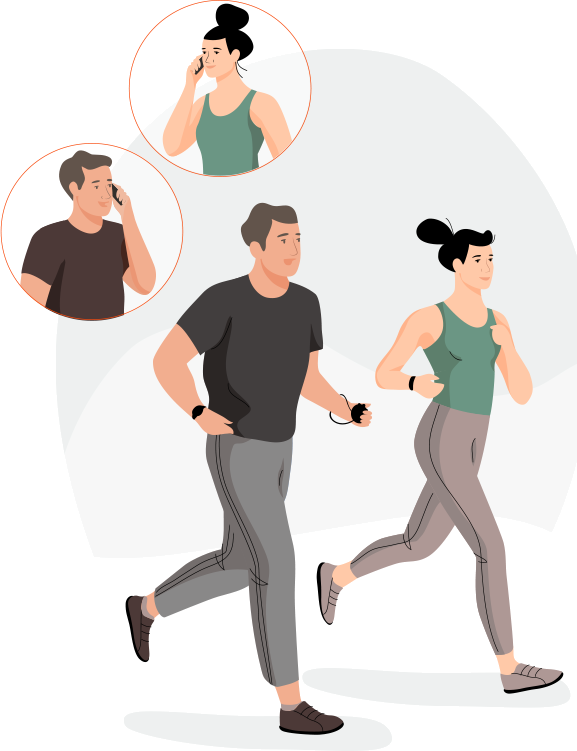 3. Get FYT !
Schedule your free phone
consultation & start working out!
The FYT promise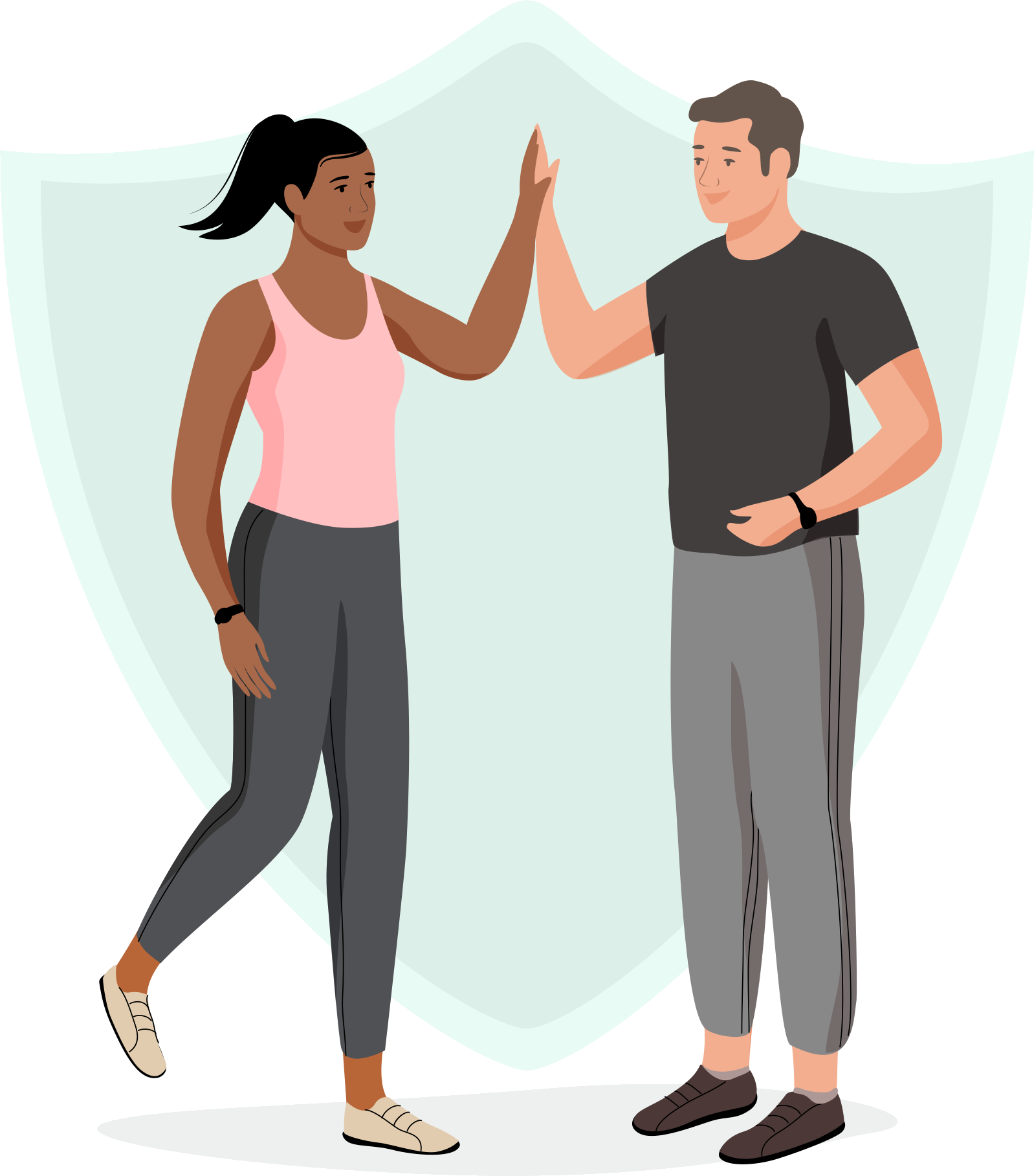 FULL money back guarantee after your first session if it isn't the BEST exercise experience you've ever had!

Always be supported. Never judged.

All FYT Pros are certified, insured, and complete a full background check.

Your trainer will bring all the equipment you need for your workout.

Free phone consultation after you book your first session.
As seen in








The best personal trainers in Long Beach
Debby Hartman
(5 reviews)
Debby Hartman trains me twice a week. Thirty minutes seems to be right for me. First I warm up for a half hour on the recumbant bike and am slowly adding time on the elliptical. Debby works on strength, balance and endurance with me. I'm 76 and have a knee replacement so there are things I cannot do but Debby finds ways around my limitations with humor and ingenuity! *****
Train with Debby
Bakeisha McCall
Hi There! Are you ready to change your life ?? if No... I wish you the best on your search, if YES.... keep reading. ?? My name is Bakeisha McCall but you can call me BK. I'm originally from Upstate, NY. Currently residing in Long Beach, CA. Following a crippling accident, I had to endure learning how to re-walk again. I turned to food for comfort and friendship. Going from 175 pounds, to my highest weight of 410 pounds. Knowing that I was close to death if I didn't take care of my weight, in 2016 I decided to take my fitness journey seriously and received help from a trainer to lose the unwanted pounds. I changed my eating habits and exercised twice a day and that's how I got to where I am. No magic pills, no surgeries, no gimmicks.... just hard work. As a Personal Trainer I have the amazing opportunity to train existing and new clients who are interested in increasing their fitness levels, losing weight and entering competitions. I provide my clients with safe, reasonable exercises that they can perform in the gym as well as at home. I also talk to clients about their goals and introduce them to my personal training packages for long term personal training success.
Train with Bakeisha
Julie Beck
Fitness training is for Everyone-regardless of age, race or gender. I have been certified through A.C.E. for 25 years while training individuals and small semi-private groups. Being physically active helps your body remain young and even more importantly, your mind alert and strong. The decision to begin training or re-engage in physical activity can be daunting. Perhaps you have a specific event coming up or you are training for the Academy or the Military? Consider speaking to some of my referrals, people just like you, who have trained with me at my private fitness studio in Seal Beach and who are the best testimonials of good health that I can offer you. It seems to me that they tell the best stories about themselves and their own personal struggles and achievements and they are realistic, truthful and energized. Please call and we will schedule your own Complimentary Consultation to discuss your fitness goals. In this game called LIFE, it's not all about massive muscles, it's about Strength, Fitness, Balance and physical readiness for whatever life throws at you. I am an expert Motivator. I am a Fitness Educator. #letsdothis
Train with Julie
Deana Pryor
I became interested in coaching / personal training after a relapse with a back injury that took me away from physical activity. My strength training regimen began in college where I was trained by a competitive bodybuilder. Proper technique and form were emphasized to prevent injury in addition to, respect of the gym and the people in it.

My goal is to help clients improve their bodies while maintaining resistance to injury. This type of focus ensures longevity of the client's physical well-being. After an initial assessment, we will do a proper warm-up with stretching and then target those areas that are weak while working the whole body.
Train with Deana
Sierra Kellogg
Sierra became a certified personal trainer in 2012 and completed her yoga teacher training in 2015; she loves helping clients on their unique health and wellness path. She believes that health is a product of regular exercise, good nutrition and mental wellbeing. As you work with Sierra she will help you to identify and change behaviors that will give you the tools you need to reach your personal health and wellness goals. Sierra completed a certification in Nutrition through Precision Nutrition in 2018 in order to better help clients learn how food affects our bodies and work with them to build healthy nutritional habits. She completed her AA in psychology in 2018 and is currently completing her BA in Psychology at CSULB in order to explore behavioral change and further understand how our thoughts, behaviors and self-perceptions affect our health.
Train with Sierra
Coach Lorenzo Herman
Greetings from Downtown Long Beach! My name is Lorenzo and I want to be apart of your fitness journey. I am NASM Certified, SYFL Football Coach, and a former Division 1 Football player. I want to help people not only establish their goals, but build a habitual relationship with fitness and wellness. I specialize in behavioral change, sports training, strength training, and weight loss. I believe in the journey to results. If you are looking for someone who will be in your corner and love positivity, reach out and let's start the conversation.
Train with Coach Lorenzo Emily Duval Ledger
Hi! I'm Emily and I absolutely LOVE what I do - help people surprise themselves with what they can accomplish. The body is capable of amazing feats, and anything is possible if you train for it.

My philosophy is simple: if the process of getting in shape gives you joy, you'll never quit. My workout design is as fun as it is challenging, I believe in instinctive eating instead of dieting, and that you should always feel better after a workout than you do when you start. I educate my clients about how their bodies work so they can do the things they love to do better and without injury.
Train with Emily
Kathy Gotz
True Body Fitness, founded in 2013, is boutique personal training company in the Los Alamitos area.
We offer one-on-one private exercise (1-2 people), and small group training (2-4 people).
Dedicating ourselves to help you not only look and feel better but empowering you to embrace fitness as a lifestyle is our goal.
We offer numerous training programs and modalities that fit your lifestyle and goals: weight loss, post injury fitness or improved athletic fitness. You are offered a well-rounded program with endurance and strength training, as well as balance and flexibility exercises.
Complementary consultations are offered to all prospective clients, which includes a mini (30-minute) workout. This time spent together is to assure us that exercise is safe for the client and to make sure that the client and trainer are a good fit.
Our goal is to consistantly challenge you, yet keep you safe from injury in a welcoming environment.
Train with Kathy
Are you a Long Beach trainer?
Get new clients. Changes lives.