Long Beach Personal Trainers. Delivered.
Find Your Trainer delivers you the best personal trainers in Long Beach.
Train with a vetted and certified personal trainer
anywhere - a gym, your house, office, hotel or outdoors.
How Find Your Trainer Works
Find Your Match
Find the perfect personal trainer near you based on your goals, your personality, your lifestyle and your body.
Train Anywhere
Work out with trusted and vetted local trainers at your home, building gym, outdoors, or the gym. We'll bring the equipment.
Book & Pay With Ease
Effortlessly book and pay for a training session directly from the trainer's profile.
The Best Personal Trainers in Long Beach
Long Beach's Top In-home Personal Trainers
Best of 2018 - Check out these highly rated in-home personal trainers in Long Beach
Debby Hartman
(5 reviews)
Debby Hartman trains me twice a week. Thirty minutes seems to be right for me. First I warm up for a half hour on the recumbant bike and am slowly adding time on the elliptical. Debby works on strength, balance and endurance with me. I'm 76 and have a knee replacement so there are things I cannot do but Debby finds ways around my limitations with humor and ingenuity! *****
Train with Debby
Julie Beck
Fitness training is for Everyone-regardless of age, race or gender. I have been certified through A.C.E. for 25 years while training individuals and small semi-private groups. Being physically active helps your body remain young and even more importantly, your mind alert and strong. The decision to begin training or re-engage in physical activity can be daunting. Perhaps you have a specific event coming up or you are training for the Academy or the Military? Consider speaking to some of my referrals, people just like you, who have trained with me at my private fitness studio in Seal Beach and who are the best testimonials of good health that I can offer you. It seems to me that they tell the best stories about themselves and their own personal struggles and achievements and they are realistic, truthful and energized. Please call and we will schedule your own Complimentary Consultation to discuss your fitness goals. In this game called LIFE, it's not all about massive muscles, it's about Strength, Fitness, Balance and physical readiness for whatever life throws at you. I am an expert Motivator. I am a Fitness Educator. #letsdothis
Train with Julie
Deana Pryor
I became interested in coaching / personal training after a relapse with a back injury that took me away from physical activity. My strength training regimen began in college where I was trained by a competitive bodybuilder. Proper technique and form were emphasized to prevent injury in addition to, respect of the gym and the people in it.

My goal is to help clients improve their bodies while maintaining resistance to injury. This type of focus ensures longevity of the client's physical well-being. After an initial assessment, we will do a proper warm-up with stretching and then target those areas that are weak while working the whole body.
Train with Deana
Sierra Kellogg
Sierra became a certified personal trainer in 2012 and completed her yoga teacher training in 2015; she loves helping clients on their unique health and wellness path. She believes that health is a product of regular exercise, good nutrition and mental wellbeing. As you work with Sierra she will help you to identify and change behaviors that will give you the tools you need to reach your personal health and wellness goals. Sierra completed a certification in Nutrition through Precision Nutrition in 2018 in order to better help clients learn how food affects our bodies and work with them to build healthy nutritional habits. She completed her AA in psychology in 2018 and is currently completing her BA in Psychology at CSULB in order to explore behavioral change and further understand how our thoughts, behaviors and self-perceptions affect our health.
Train with Sierra Emily Duval Ledger
Hi! I'm Emily and I absolutely LOVE what I do - help people surprise themselves with what they can accomplish. The body is capable of amazing feats, and anything is possible if you train for it.

My philosophy is simple: if the process of getting in shape gives you joy, you'll never quit. My workout design is as fun as it is challenging, I believe in instinctive eating instead of dieting, and that you should always feel better after a workout than you do when you start. I educate my clients about how their bodies work so they can do the things they love to do better and without injury.
Train with Emily
Kathy Gotz
True Body Fitness, founded in 2013, is boutique personal training company in the Los Alamitos area.
We offer one-on-one private exercise (1-2 people), and small group training (2-4 people).
Dedicating ourselves to help you not only look and feel better but empowering you to embrace fitness as a lifestyle is our goal.
We offer numerous training programs and modalities that fit your lifestyle and goals: weight loss, post injury fitness or improved athletic fitness. You are offered a well-rounded program with endurance and strength training, as well as balance and flexibility exercises.
Complementary consultations are offered to all prospective clients, which includes a mini (30-minute) workout. This time spent together is to assure us that exercise is safe for the client and to make sure that the client and trainer are a good fit.
Our goal is to consistantly challenge you, yet keep you safe from injury in a welcoming environment.
Train with Kathy
Chelsi Sorensen
My name is Chelsi Sorensen and I am 31 years old. I grew up in a very athletic family as a cheerleader and a dancer. At the age of 16 I decided that Cheer and Dance wasn't something I was going to pursue in high school so I decided to pursue fitness. I fell in love and found my passion. At 19 I got a job at a local gym and loved it! I absolutely fell in love with helping people better their health and their life. I live for moments when clients look me in the eyes with tears welled up and tell me how much better off they are since they started training. I have 11 years of experience working with all types of clients. My specialties are weight loss, muscle toning, corrective exercise, and strength training. I have created a weight loss formula that I have used over the years that is like nothing else ive seen. Im looking forward to meeting you and helping you better yourself and your life!
Train with Chelsi
The Long Beach FYT difference
Find Your Match
Our approach is different. We recommend personal trainers in Long Beach based on you. Your goals. Your schedule. Your location. Your lifestyle. After all, this is personal training.
Find Your Match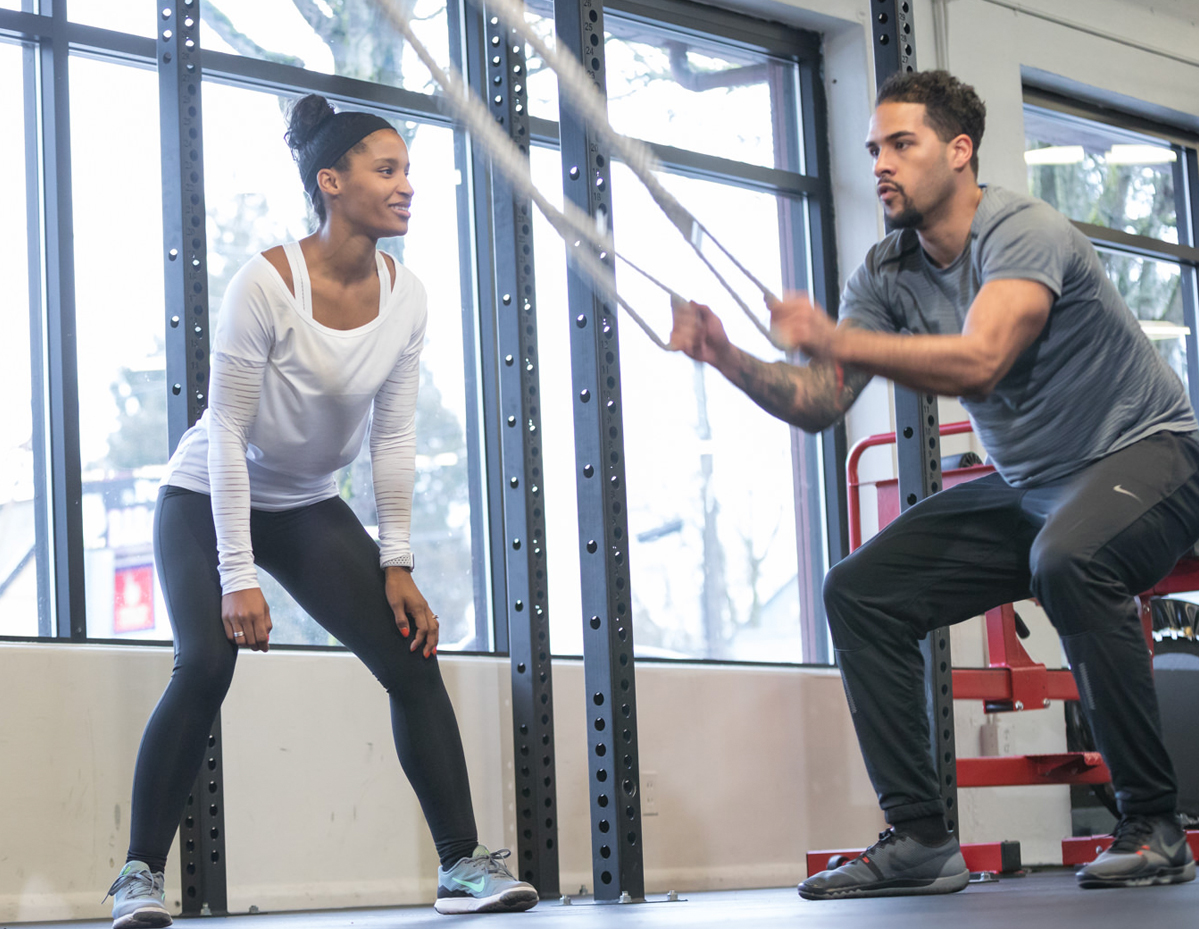 Find Your Trainer is proud to partner with the American Council on Exercise to achieve our shared mission to get people moving safely and effectively. With over 30 years of experience and over 70,000 professionals holding NCCA-accredited certifications, ACE continues to set the gold standard.
Learn More
Train In-Home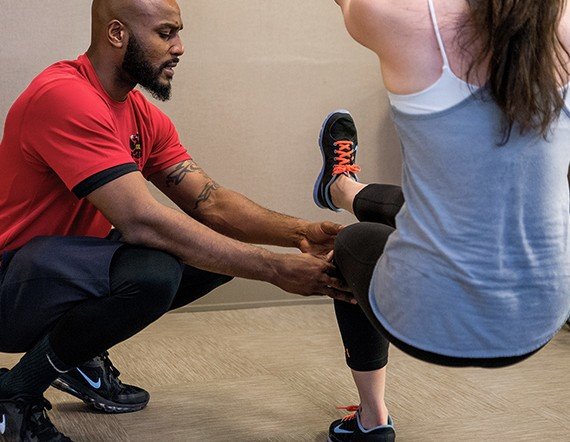 Our trusted and vetted Long Beach personal trainers will meet you at your home, office, hotel or at the park. Schedule when and where it's most convenient and comfortable for you. And we even bring all the equipment.
About In-Home Training
Simple & Affordable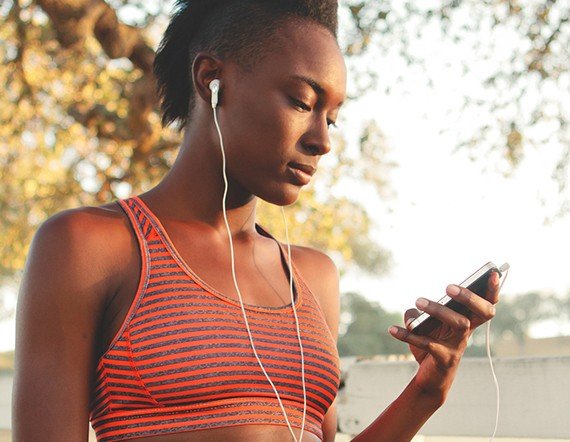 Search, schedule & pay for personal trainers in Long Beach all from your desktop or mobile device.No sales pitches and no back and forth. No memberships. No contracts. No expensive packages.
Trusted & Secure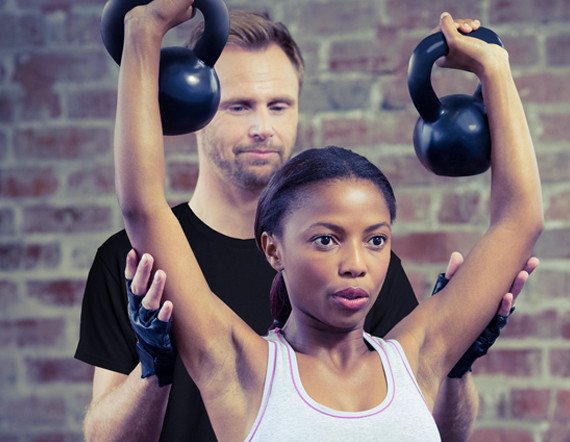 Pay securely and train safely with a vetted and insured Long Beach personal trainer.
WHY YOU NEED A PERSONAL TRAINER
Faster
"My trainer is committed to getting the most out of the workouts and to reach beyond what I'd otherwise do by myself."
-ERIC M.
Exercising with personal trainer is the fastest and most effective way to increase your strength, cardiovascular fitness, and lean body mass.1 Period.
Effect of supervised, periodized exercise training vs. self-directed training on lean body mass and other fitness variables in health club members. J. Strength Cond Res. 2014 Jul;28(7):1995-2006.
Stronger
"I've been challenged. I've exceeded what I thought were my capabilities. I'm stronger now than I've ever been. I've never felt better."
-PATTY D.
Do things you never thought possible. Run that race. Fit into clothes you love. Get ready for that big day. Feel stronger and healthier than ever.
Smarter
"I love the personalization I get with each workout. My trainer is flexible to work with and welcomed me at my level of fitness so I didn't feel intimidated. But my trainer also pushes me farther than I ever thought I could go."
-TIFFANY R.
The right personal trainer will observe where you're at and take you where you want to be with a tailor made plan to help you to achieve your goals based on your body and your lifestyle.
Safer
"I was educated on the value of proper form and technique and couldn't have gotten to the point I'm at without personal training."
-KEVIN T.
Personal trainers specialize in the sweet spot between knowing your limitations and pushing you to the next level. You will always be improving and focusing on thoughtful training as a means of staying injury-free.
...And Fun!
"Every workout is a little bit different so my body and brain don't have time to dread what's coming! It's fun and interesting and, most importantly, super effective and efficient."
-MAGGIE G.
We know what physical fitness is about more than a workout. In order to see the results, consistency is key. A trainer will keep your workouts fun and challenging so that you stay motivated to achieve your goals.
THESE THINGS COST ABOUT THE SAME AS A PERSONAL TRAINING SESSION
There are splurges and necessities. All of the below items are similar in price to a training session but won't make you feel half as good. Invest in yourself!
MOVIE TICKETS & POPCORN FOR TWO
DINNER OUT AT A RESTAURANT