Chad Crouse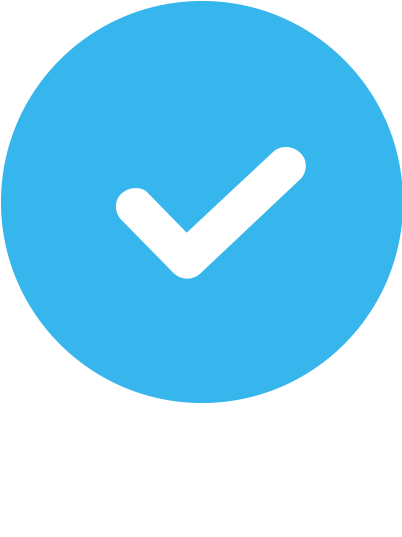 Verified
19 Reviews
Virtual
Gym
About Chad
Chad Crouse spent most of his childhood in northern Oregon but was actually born in Millington, Tennessee, in 1978. At a young age Chad began to exhibit strong athletic abilities and enjoyed wrestling, football, and track. From the age of 10 he wrestled, continued throughout high school and finished college undefeated - his strong competitive spirit being forged by having an identical twin brother. Wrestling not only honed his discipline and training, it took him all over the United States. Upon leaving wrestling, he started to educate himself about fitness and eventually learned of Bodybuilding. Chad's German, English, Filipino, and Spanish background gave him a genetic upper-hand in bodybuilding and fitness. Chad found great success in fitness modeling and bodybuilding with his classic looks, superb muscle symmetry, height, and bone structure. Many bodybuilders and fitness models are known for a particular body part. Chad is known for his wide-set shoulders, well-built legs and small, tight mid-section. This combination of classical proportions gives him an impressive tapered physique. Upon relocating to Los Angeles, Chad continued to pursue bodybuilding and fitness-modeling as a part of his career with appearances in fitness publications and numerous magazine covers. Chad is a true fitness expert with more than 20 years of experience. He is nationally certified as a personal trainer and is extremely knowledgeable in body sculpting and reshaping, as well as nutrition and supplement guidance. With 20 years of bodybuilding experience, Chad discovered Men's Physique in the NPC/IFBB league and decided to compete. He won the NPC Men's Physique Division and became the Mr. California Champion. He also qualified for NPC Nationals and won his IFBB PRO CARD that same year . All the hard work paid off when he became a Top ranking IFBB MENS PHYSIQUE ATHLETE. To this day he is competing in the IFBB league as well as the new IFBB Classic Physique Division. What really sets Chad apart from the rest of his contemporaries is his hard work and determination. His internal drive, strong mental discipline and passion pushes him through all of his physical and mental achievements. His motivation and determination are felt by everyone around him – spreading the message of living a healthy and fit life not only to his clients but to his friends and family as well. Chad takes great pride in transforming his clients not only physically but also mentally and spiritually. Chads success with client transformation is the upmost respected. He also has made fitness champions become Olympians. No matter what your fitness goals are he will help you get there with flying colors. So book your session today and invest with the best. Chad is not without his hobbies. He is also interested in street-bike riding, auto racing, snowboarding , mountain bike riding ,flying, and has a love of music.
My favorite client story
I have never failed a client and their results in my 20yrs of training.
My favorite exercise
I like it all :)
My favorite quote
Anything is possible.
Retrain your mind it will Change your world.
My training philosophy
I believe everyone can get in perfect shape.
My philosophy behind my training is mainly based with resistance training with a diet that conquers every clients fitness goals. Every client has a customized tailored routine and diet for their bodytype , Fitness goals and lifestyle. I look at exercise at a science point of view.
My training experience
I've been a trainer for 20yrs and counting. I have worked with all sorts of individuals from celebs, biz type people, blue collars , athletes, models, actors, and people with injuries. No matter who the client is I can help everyone be their best. I have a hundreds of Five star reviews on Y E L P at Chad Crouse Fitness . I duty is to help you and change your life for the healthier and better.
Areas of Expertise
Core and Balance

Nutrition

Strength Training

Weight Loss

Flexibility and Mobility

Muscular Definition

Muscle Gain

Posture

Kettlebells

TRX

Functional Training

Sports Performance Training

Cardiovascular Conditioning

Injury Prevention

Stress Reduction

Wellness

Corrective Exercise
NCCA Accredited Certifications

ACE Certified Personal Trainer
Additional Certifications
NASM Bodybuilding, Bodybuilding and Fitness Competition Stage Prep, ISSA Bodybuilding Specialist
Education
Bachelor's in Business
Who I Especially Like Working With
Actors, Beginners, Bodybuilders, Brides-to-be, Dancers, Law Enforcement, Men, Middle-aged, Military, Models, Overweight/ Obese, Student-athletes, Women, Youth
Medical Conditions Experience
ACL tear, Ankle Injury, Arthritis, Back Pain/Issues, Bone/Joint Injury, Hamstring Issues, Hernia, Joint Pain, Joint Replacement, Knee Pain/Issues, Limited Mobility, Lower Body Pain/Issues, Postural Issues, Rheumatoid Arthritis, Rotator Cuff Issues, Sciatica, Shoulder Issues, Stress, Tennis Elbow
28716 Roadside Dr Agoura Hills CA 91301
Agoura Hills, CA 91301
No Gym Membership Needed!
I started with Chad three weeks ago. I'm so glad I made the decision and investment to work with Chad. He clearly knows what he's doing and is extremely passionate about helping people transform and learn. Very easy to have a conversation with, super authentic, and pushes you HARD. Chad is interested in really getting to know you, and really follows up with you to make sure you're not cutting corners because he knows what a big investment it is take take on this fitness journey. I would highly recommend him and I'm gonna continue to work with him for the long run.
I cannot recommend Chad enough! If you're looking for an unparalleled expert in health and fitness, as well as someone simply awesome to be around, Chad is your man. Not only is he incredibly professional, knowledgeable, and dedicated, but he actually tailors the workouts to your individual needs and goals. His workouts are incredibly balanced - he maximizes every minute and somehow manages to do it while bringing constant encouragement and fun conversation. For whatever reason he makes you look forward to your workout (Maybe it's because he is able to sculpt and mold your body in just a few sessions!). Just really wish I had started sooner!
Chad Crouse is a true professional. He is very passionate about his work and really takes pride in his clients. I had never worked out with a trainer before, but as the story goes, man I was NOT working out before Chad... with Chad, THAT is a workout. I noticed improvements within the first couple weeks and started getting curves in the right places! I have a bad lumbar and lower back and with the proper training, the pain subsided because I was working out the RIGHT way and Chad took the time to make sure the workouts were right for me (not one size fits all). Chad is not a clock watcher, he wants to make sure you are getting in the right amount of reps and sets. He also is very patient and was super informative when I asked questions - I liked to know about each move and how it was working for my body. I learned A LOT and have been able to take this knowledge with me. Sadly, I have moved to Nashville and cannot work out with Chad in person any more but he answers every single one of my questions via text to ensure I keep going! He has even sent me workouts! Any time I do make it back to LA, I make sure I get a session in. It took me awhile to make the decision about personal training, but I'm super glad I did. Don't wait, if you are thinking about it, DO IT!
I have been working with Chad for about 3 months. In that short time, I have dropped 8 pounds of fat and added 3 pounds of muscle! My physique is changing before my eyes, and at 54, I did not think that was possible. Chad is an expert in all types of training. I came to him for his expertise in bodybuilding (he is an IFBB Pro) and physique development. I could not be happier. Chad designed a training, nutrition, and cardio program tailored to my goals. Every few weeks he re-evaluates where I am and makes adjustments as needed. But it is not all about lifting weights. Nutrition is the key and it is here that Chad really shines. He didn't just tell me what to eat, he taught me about nutrition and how things work. Chad is a awesome coach. He pushes you when you need it and works with you when your struggling. Whatever your goals, Chad is the first person you should call.
I've known Chad for years and so I'm well aware of his knowledge, background and talent as both a trainer and competitor. I have always wanted to step on stage to compete but not until just recently have the stars aligned and I immediately sought him out to coach me through the process and make my first show a success. Tremendous wealth of knowledge that he's happy to share to bring out your best and he's truly invested in getting you the results you want-5 stars.
When it comes to fitness, I have my requirements. I knew I wanted more than a professional. I wanted more than credentials. I wanted stage presence. Knowledge within a specific arena. Nutritional and supplements education. Chad has that. As an IFBB Pro, I knew Chad had the knowledge and experience of a personal trainer and fitness expert that spanned far past his years. He has the ability to focus, hone in, and target the body in ways that others can't. His knowledge of meal prep, nutrition, conditioning, and fitness is deep set. He's the motivation you need. The inspiration you want. The professional who will get the job done. Under his care, I lost 40 lbs. I tone up, bettered my nutrition, and turned fitness into a lifestyle. I could haven't done it without him.
Chad is super knowledgeable and motivating. I always feel pumped up when I'm going to have a session with him. He keeps it fun for me which is super important. He also is an IFBB pro and knows all the tricks and tips to get into shape by a certain date!! He also knows everything about competitions too!!
If you looking for serious personal trainer who can actually get you in the condition you deserved to be, look no further, Chad is the guy you need. No BS here, competitive athlete who been in the fitness industry for 20+years, was a face of several sport supplement companies and knows his business. What else do you need? Just give him a shout and take a first lesson to let all your doubts disappear.
If you're trying to shed a few lbs, lean out, tighten up, get stronger or get ready for a movie. Chads the man! He's got such a strong passion for health and fitness, it's truly inspiring! Let me help you, guide you and show you how to obtain the best version of yourself!
Amazing trainer, the best in the business, and I have had an lot of trainer over 20 years! Funny, intelligent, and good fashion sense. Call him today if you are serious about results.
I'm now starting into my second year with Chad as my trainer. He is the best one I've had in terms of getting me real results in putting on muscle weight and changing my measurements to a more muscular physique, which so many guys want, but so few achieve, and so many trainers promise, but don't deliver. Chad's years (20+) of experience makes all the difference in sculpting your body as you want, no matter who you are (male/female, older/younger). He not only knows anatomy, physiognomy, metabolism, and kinesiology, but also nutrition, body chemistry, visual esthetics, and even posing skills for competitions (will get there eventually). Don't trust just some wanna-be trainer; invest in the real deal of someone multiple-certified, who has graced the covers of hundreds of magazines for his unmatched esthetics. Worth the investment to do it right. Plus he's talented in a whole bunch of skills beyond bodybuilding, inspiring in all he does, which inspires others to take a no-nonsense, direct, ambitious, confident, committed approach. You get what you work for. Now, trust his experience, work with Chad, and do it right for a change.
Chad is a consummate professional. Extremely knowledgeable and possesses a great deal of experience in the fitness space. All around great guy! I'd recommend him to anyone who takes their health and fitness seriously.
Chad makes sure you're doing every exercise correctly to get the most out of your workouts, and tailors every session to each individual client. He's great!
I had my first session with Chad yesterday and it was Awesome! I was a little nervous driving from San Diego to LA and questioning if an hour with Chad was worth a 4 hour round trip... and I was not disappointed! I have committed to myself to make this change and I will happily make that drive 4 times a month. Chad didn't just focus on a work out and push me on my way, he's guiding me with diet and healthy habits that will further increase and expedite my results. Chad is SUPER knowledgeable in food habits, diet, and exactly what you need to achieve your personal goals unique to your body. I fully intend to update this review in a few months with some before and after photos! With Chad's motivating skills and energy he made me feel so comfortable and I know the goals I am setting for myself will be reached.
Chadwick is an amazing trainer, I never had a trainer before, so i was a bit intimidated, I mean look at him!! he was so patient and very thorough. He really knows his trade and helped me get into the best shape!! I recommend Chadwick for all your training /fitness & diet needs. You too can look your very best with his guidance and expertise.
I trained with Chad a couple of times and let me tell you he is an awesome trainer. I trained with him while I was visiting Los Angeles, California I contacted him through Facebook he was very professional, he schedule us an appointment to work out. We were so exhausted after the work out we had a very good training session with him. It took me about four days to recover from the work out that we had with Chad. My heart rate was up and we got a very good leg workout. I am probably going to schedule another training session with him when I go back to California.
Chad is the Man!! I love his positive attitude which helps me push further with my workouts. I've been with him now for 4 months and I'm loving my results. Thank you for changing my life!
I don't know where to begin but to say I feel like I won the lottery having found Chad as my trainer. I'm a perfectionist by nature and I was only going to hire the most qualified person who not only looks the part but also walk the talk everyday damm day. He has over 20 years experience so it is clearly evident in his physique, being a pro IFBB trainer and published in so many top fitness magazines is an honor. With each lesson I learn so much about the anatomy, quality of proper form, proper diet, supplements needed, learning how to pay attention to my body when I haven't consumed enough meals throughout my day and water consumption, plus how to pose for my modeling shoots and so more! He I'd always makes sure I am on track with my diet and analyzes that and helps me tweaks it when I need it. I've been training over 34 years before meeting Chad so I can honestly say I know a phenomenal trainer when I see one as I've known many in all my years. Wished I had met him many years ago but now I'm spreading the word on how awesome he is. He has an awesome special on training as well. He's also been good therapy for me mentally as well as I've been going through insurmountable stress that is unfathomable so he makes me laugh and lifts my spirits so I can be in the right head space to be able to train. He has helped transformed my body so much I can't thank him enough. Little did I know how truly blessed I am to have Chad not only as my trainer but he will forever be my lifelong friend. It is without reservation that I highly recommend him Chad hands down! It will be the in best indenting you'll ever make on and for yourself!
I have worked out with Chad for years. It would be tough to find someone more dedicated to their clients than him. His constant encouragement, both in the gym and outside of the gym, is exactly what a persons needs when they are having a tough time getting in shape or BACK in shape. If you are considering working with a trainer definitely contact Chad.
Are you a trainer?
Get new clients. Change lives.