Evelyn Mazariegos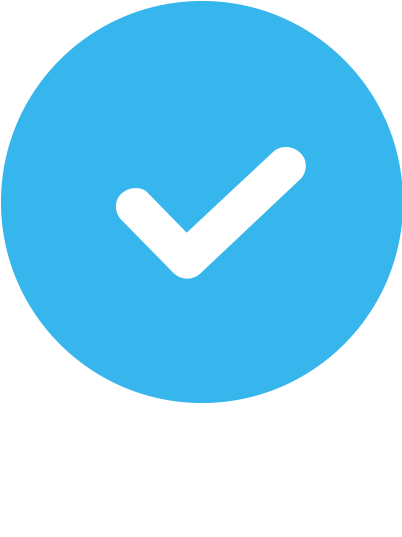 Verified
7 Reviews
Virtual
Gym
About Evelyn
My mission is to give you the self-esteem that you deserve, help you live a healthier, happier lifestyle…. while of course achieving the body that will help you feel beautiful and confident!
I want you to be the best version of you that you can be, all while having a blast.
My workouts will push your limits gaining the strength and confidence you need.
Structure, purpose and intention are at the center of my training. Now is the time to focus less on what you can't do, and more on what you are capable of. Quality movement is paramount to efficient training and results, so we focus a lot on getting better at fundamental movements, whether that be with more load, or more confidence. Strategic repetition is key to getting stronger and muscle growth, which in turn determines body composition.
I also focus on creating and implementing regular healthy lifelong habits. I strive towards enhancing your well-being by empowering you with knowledge and accountability.
Over the past years, I have had the pleasure of working with people from all walks of life. And let me tell you something, I have not had anyone that has followed my instructions and didn't get the results. Period.
All I ask my clients to do is show up. I only want to work with committed people who want to put in the effort and get results. If you're serious about getting in shape once and for all, and sick and tired of being sick and tired, you have FOUND YOUR TRAINER.
My favorite client story
Here's one of my favorite reviews I've gotten:

What I wanted: A trainer that wasn't going to bully me or make me feel inadequate about being over 40, on the fat side and not as fit as I was when I was 20.

What I got: A life-enhancing education that I didn't know I needed.

What I didn't know I didn't know: That I had been exercising ineffectively and inefficiently for years. Exercising with focused intention on specific muscle groups makes things happen really quickly. By looking at what, when and how much I ate, I became aware of habits that I had been blissfully unaware of. With an understandable education of what and when to eat, body fat falls off, muscle builds and energy levels start climbing.

Where I'm at now: Able to maintain fitness and weight with the knowledge, information, and techniques I've been given. Enjoying a fitness and vitality that I'm not sure I had even when I was 20. The proud owner of a brand new wardrobe.

– David D.
My favorite exercise
Let's talk about DEADLIFTS.

Did you know that deadlifts (other than squatting) work more muscles than any other exercise? It's the most effective exercise for building core strength that supports all other major muscle groups. My favorite full body exercise with so many fun variations!

The deadlift strengthens your core, back, legs, and glutes. If you're not incorporating deadlifts then it's time to start! One of the most staple exercises in the fitness industry
My favorite quote
"If something stands between you and your success, move it. Never be denied."
— Dwayne 'The Rock' Johnson
Areas of Expertise
Core and Balance

Nutrition

Strength Training

Weight Loss

Flexibility and Mobility

Muscular Definition

Muscle Gain

Kettlebells

TRX

Functional Training

Massage

Cardiovascular Conditioning
NCCA Accredited Certifications

ACE Certified Personal Trainer
Additional Certifications
NCEP Certified Personal Trainer
Who I Especially Like Working With
Actors, Beginners, Bodybuilders, LGBTQIA, Men, Middle-aged, Models, Overweight/ Obese, Runners, Seniors, Student-athletes, Women, Youth
What can I say about her? I am not exaggerating when I say that I have never met an individual who is more enthusiastic about maximizing her vitality than Evelyn. She has inspired and trained me to optimize my own health, vitality, and physical strength. There are a lot of things that make Evelyn stand out. Train with her and you'll see for yourself.
Evelyn is a great personal trainer! She has helped me reach my fitness goals. After having my fourth child in my 40's I was weak and overweight. After a short time of regular training I lost the baby weight, gained strength and endurance. Evelyn is very knowledgeable, compassionate and very inspiring. I now look forward to working out! I feel and look 10 years younger!
Evelyn has worked with me for two years now. My body was toned faster than any other trainer I have worked with. By training with her once a week and following her nutritional advice we discussed together, I started seeing results within weeks. She understands my body type and gives me the motivation that I lack. I can't wait to keep reaching new goals with her!
I am so happy to have found Evelyn. I have never been a big fan of working out, but now I never want to miss one. I have a busy schedule and am in-and-out of town a lot. I'm always scheduling with her online (super easy!), while I'm out of town so that when I'm back, I get right back in the swing of it. To have a trainer that knows the human body and muscular structure so well is a rare find. She always pays close attention to your ability and knows what weight your working with. I highly recommend Evelyn as a trainer. She's super reliable
Let me tell you, this girl is SUPERWOMAN! I came across Evelyn through another friend who trains with her. My friend went through an insane transformation training with Evelyn so I decided to give her a try. Ever since then I've been training with her three times a week and I've been seeing great results. I'm a Muay Thai fighter so I'm a little more advanced then the average client. She is able to still create challenging workouts for me. She's fun, smart, and a hard worker. If you have the chance to train with her, you definitely should do so.
My job can be very stressful & I had allowed myself to get really out of shape. I decided I wanted to find a personal trainer who would not only motivate me but push me to put myself first, instead of always saying to myself: "I will work out tomorrow," "I will eat better tomorrow," or "One day won't make me fat." I researched several trainers and narrowed it down to 3. After speaking to each, Evelyn was the most professional, realistic and down to earth. She does not blow the 'smoke' as many trainers do. I've had many trainers throughout the years, and Evelyn is the only trainer that explains the correct form and her method behind her training. Since working with Evelyn, I have lost almost 30 lbs and many inches. Go me! If it weren't for her, I would be stressed from work and miserable. But thanks to Evelyn, I can leave that at work! If you are thinking of going to a trainer, I cannot recommend Evelyn enough. She is worth every penny and more. Do yourself a favor and call Evelyn today.
Evelyn pays attention to your personal capabilities while maximizing your workout! I have shoulder issues and she always gives me great modifications to strengthen without straining. She explains clearly & simply how to adjust your form to get the BEST results while avoiding any further injuries. She has extensive knowledge about nutrition & is there to guide you every step of the way. Give yourself the gift of health & train with Evelyn. You won't be sorry. ??
Are you a trainer?
Get new clients. Change lives.