Kai Boyer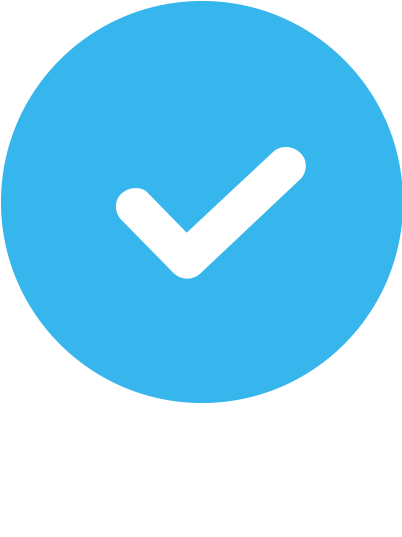 Verified
12 Reviews
About Kai
Hi my name is Kai, I am a Certified Master Trainer specializing in Women's Physique, Weight Loss, Athletic Performance Training, Injury Rehabilitation and Pain Management.
Over the past 6 years I have transformed hundreds of clients lives through exercise and nutrition. I develop a customized plan for each of my clients both for the days they are with me and the days they are without me to help them stay on track to reaching their goals.
I also offer soft tissue, stretching and myofascial work for clients struggling with pain or injuries. I have an extensive history working with clients with surgeries and special conditions.
I am proud to run one of the Top Rated Personal Training programs in the Orange County area as voted Best of Y-elp for the past 4 years.
I look forward to assisting you on your fitness transformation!
My training philosophy
I teach and live by the philosophy of 'Kaizen' which is focused on continuous and continual efforts towards improvements in all areas of life. Kaizen is a more realistic and humanized approach, it takes human nature into account, your focus is on improving yourself 1% each day. It breaks down a huge ambitious objective into smaller, more achievable goals, focusing on making tiny, systematic improvements in a constant and persistent manner. Consistency over the long haul is ultimately the key to life-long health and fitness.
My training experience
I am a former collegiate and professional athlete with 6+ years experience in the gym helping hundreds of clients transform their lives.
Areas of Expertise
Core and Balance

Nutrition

Strength Training

Weight Loss

Flexibility and Mobility

Muscular Definition

Muscle Gain

Posture

Kettlebells

TRX

Functional Training

Sports Performance Training

Massage

Myofascial Release

Injury Prevention
NCCA Accredited Certifications
NASM Certified Group Fitness Instructor
NFPT Certified Personal Trainer
IFPA Certified Personal Trainer
Additional Certifications
TRX Master Trainer
Education
BS from UC Irvine
Who I Especially Like Working With
Beginners, Bodybuilders, Brides-to-be, Cancer Survivors, Dancers, Law Enforcement, Middle-aged, Models, Peri/Post-menopausal, Post-rehab, Rehab, Runners, Seniors, Student-athletes, Women, Youth
Medical Conditions Experience
Anxiety, Arthritis, Back Pain/Issues, Bone/Joint Injury, Headaches/Migraines, Joint Pain, Knee Pain/Issues, Limited Mobility, Lower Body Pain/Issues, Menopause, Neck Pain, Obesity, Piriformis Syndrome, Pregnancy, Rotator Cuff Issues, Stroke recovery
My husband purchased 4 months worth of one-on-one training time with Kai as per my request after having our daughter in attempts to get it together and shed some of that extra baby weight off. Kai was very informative with any questions I had whether it be for work outs or food. She also was able to change up various ways to complete an exercise based off some of my injury limitations (bad wrists). She was very easy to set up weekly schedules and be flexible with my crazy work hours. I swapped some one-on-ones to semi private to which were just as good. I was able to shed some inches off my waist and turn over some fat to muscle. It was a great experience and now I feel ready to continue on my own at a gym using what I learned there with Kai. I used to be a scholarship track runner in college so from an athletic standpoint, she used great techniques to achieve positive results. If you are like me and need the motivation of someone forcing you to work out LOL, I would highly recommend Kai to assist getting back into the groove of things!
I recently joined for the semi-private sessions and so far I'm loving it, I thought I was working out "enough" at the gym on my own but training with Kai was a huge wake up call that I wasn't working out correctly. My best friends sister recommended me to her becaause she had lost 30lbs already and rocking it so I decided to join for health purposes. Kai pushes your body but at the same time she understands we are not all at the same level. I'm excited for what 2019 is going to bring with her as my trainer and make my doctor happy with the results.
I attended Kai's bootcamp and let me tell you: what an incredibly rewarding and energizing way to start the day! We went through two different cycles of circuit training. The first cycle included 4 stations, while the second included 6 stations with some varied activities. It was a nice balance of varied exercises because I could tell that by the end of the circuit all my muscles had been worked. The exercises were great, and so was Kai! She is very encouraging and happy to reiterate or explain how to properly perform certain moves. Any question I had, she was happy and able to answer. By the end of the class, I was prepared to be much more productive (as opposed to the sluggish feeling I generally fall victim to on Saturday mornings). I certainly plan on returning to her bootcamps-- and you should too, if you are looking for a physical challenge, a friendly atmosphere, and some fun fitness training!
I have been coming here enough times to know the workout and interaction with the trainer work for building and encouraging a need to be active and have a reason to get out of bed in the morning. I recommend this place for anyone who wants to get in a active mood mentally and physically.
Since working with Kai I have become much stronger and leaner, I am much happier and more confident in my body. Every session is challenging and kicks my butt, when you walk out of the gym you feel just amazing. She teaches you how to combine working out, with proper eating and supplements as well as stretching and how to relieve aches and pains at home, she really gives you the full package you need to be successful. The benefits I have gained working with Kai far exceeded my expectations of working with a personal trainer.
Kai is an amazing person and successful trainer as her training got me back in shape and I feel energized and happy with my body. She constantly challenged and pushed me in a positive and encouraging manner. She is very professional, highly knowledgeable and train each client according to their individual needs. She has been very persuasive in the achievement of my fitness goals, from adventure races to long runs. She is always ready to help me with my next challenge. I have been training with Kai for few years and have become more confident in every aspect of my active life.
I signed up with Kai to do sports performance training with the goal of improving my tennis skills. She isolated each movement I would use in a game and we worked on them one by one until I mastered them and then of course made them more challenging by adding little things like ankle weights. I quickly noticed a big difference in my speed and overall game. She has many great training techniques and tools for any athlete looking to improve their game, I would highly recommend her!
I joined Kai's semi-private sessions a few months back at first I was hesitant to train with a group but I have had such an incredible experience I'm really glad I made the leap. Kai pays great attention to detail so even in semi-private sessions you get constant encouragement and technique adjustments throughout the session. I have really enjoyed working with the group as well they all are really encouraging and motivating. Every work out is something new and exciting, she really keeps us on our toes!
I have worked out my whole life (mostly walking and running), but than I thought I have to look for personal trainer and I found Kai. She has been amazing and helpful to improve my workouts by strengthening my core. Her training get my body back into sizes that I hadn't seen since college. I got so many surprise looks from my friends and everyone wants to know my secret :) but in reality it's all Kai and her training style. She is both fun and motivating. You don't feel pressured at all. I would highly recommend her to anyone looking for a good trainer.
Kai has been my Personal Trainer ever since I first met her at LA Fitness. Now she has her own company and of course I followed her to her new home. It was a decision I never looked back. Kai is an amazing trainer. She has a vast amount of knowledge in what she does, and she makes every training session very enjoyable. She knows which area of work I need to improve on and guides me every step of the way. She also helps to advise on how to have a proper diet. I have seen a massive difference from my first workout till now. She motivates me to work hard and keep myself fit. I couldn't be any more grateful for all that she has done for me.
I've trained with Kai for a few years now. Every time I work out with her I am sore all over the next day so she'll get you pumped and whenever I've just trained with her I get comments from others I'm looking built. She records my progress every week. She also suggests nutritional foods and proteins to take with my workouts.
I admittedly have no self discipline. I would always start going to the gym and stop after not seeing progress. Like most people probably. I have had trainer in the past but held the notion that working hard with a trainer was all i needed, still made no progress. Decided to get a membership at a gym close to work years later so I had no excuse not to go to the gym every day. That is where I met Kai. We hit it off right away and i decided to have her be my personal trainer. Best Decision Ever. Kai is super knowledgeable about strength and weight loss and honest about results. I have been training with Kai for over a year and have made major progress, and I now have the self discipline to keep our results going too. Kai learns how each person works and knows how to train you accordingly. She pushes me and encourages me and has become a great friend. You should give her a try. You will NOT regret it!