Melissa Paprocki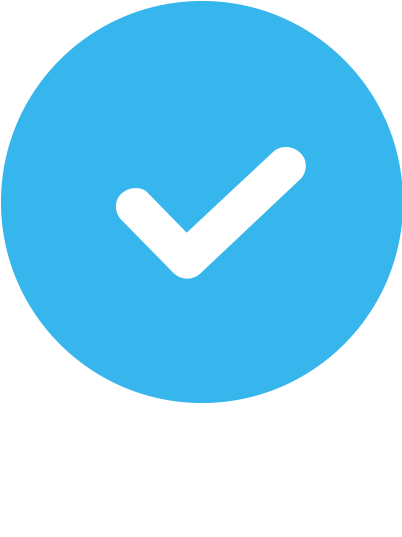 Verified
13 Reviews
About Melissa
My own fitness journey started over 6 years ago. I understand the struggles, the limitations, the frustrations and the uncertainty of just simply trying to better yourself. Being uncomfortable or not knowing what to do in the gym, not having the time or energy after working long days, poor eating habits or unhealthy lifestyle.. I've overcome all of these barriers and have helped 100s of men and women do the same. With a Bachelors of Kinesiology and over 4 years of valuable experience working with clients of all different ages, backgrounds, limitations, and injuries, I am confident I can help you reach your goals. I have a passion to teach, influence and motivate my clients to reach their true potential. If you're ready to commit to a healthier and happier YOU, message me to get started.

Every training program is designed based on each clients' needs, goals, and desired training style. Although the types of programs vary, every client will be given new challenges and pushed to higher limits EVERY SESSION.
Sessions start with a dynamic warmup and end with cool down stretches as I explain your nutrition homework and cardio regimen. Food logs are checked daily and additional check ins on nonsession days.
There's no way you won't get results!
Areas of Expertise
Core and Balance

Nutrition

Strength Training

Weight Loss

Flexibility and Mobility

Functional Training

Cardiovascular Conditioning
NCCA Accredited Certifications
NCCPT Certified Personal Trainer
Education
BS in Kinesiology, Exercise Science
Who I Especially Like Working With
Beginners, Middle-aged, Overweight/ Obese, Women, Youth
Medical Conditions Experience
Anxiety, Arthritis, Asthma, Back Pain/Issues, Bone/Joint Injury, Depression, Diabetes, Fibromyalgia, Hip Pain/Issues, Hypertension, Knee Pain/Issues, Limited Mobility, Postural Issues, Prediabetes, Pregnancy, Rotator Cuff Issues
Training Areas Served
In-home or Outdoor Personal Training
Melissa is the best trainer that I have ever worked with. Methods: She is strict, but it's really the encouragement that helps me stay pumped and motivated. She is such a beast and what she does and she helps me want to become the best fit self I could be. I like how we use weights, I was at first intimidated, but I got over that quick. I'm thankful I learned the RIGHT way to lift, because it can be dangerous and she taught me the RIGHT WAY! (redundant, just wanna repeat how good she is). I like how she teaches me the right way to work out and how to use the machines. She combines work outs that I thought I would never do. Schedule: She's in high demand, but she is willing to work with your schedule. Just make sure you keep and open communication. If you can't tell already she's awesome! I've seen a big difference in my stamina after 4 months of training. I feel so good she helped me gain the confidence inside and outside of the gym. I think I'm ready for that beach body!
Melissa trained me for about a year. She was nothing short of amazing and motivating. Before her I dreaded going to the gym but she really pushed me to be the best that I could be and really made a work out regiment that catered to me and my goals. When I was doubting myself she'd be there to lift me up and remind me why I was there. I'd recommend her to everybody that is looking to start their fitness journey. I'm really bummed that she can no longer train me she's definitely missed. You won't regret choosing her to help you be the best you can be.
Melissa is a professional she really knows her stuff. I'm serious about my workouts but Melissa took it to another level she raised the bar. Her workouts are challenging and come with results. She's amazing!!! Thank you Melissa.
I have trained with Melissa for a full year and it was an experience that exceeded every expectation I could have had. I was nervous to begin training as Ive never been physically fit or athletic, but Melissa made everything feel simple and achievable, and pushed me to work hard. She really tailored the experience for my strength and physical stamina, and I saw my strength and abilities greatly increase over the months. Her knowledge of kinesiology is really apparent. She would always coach me on my technique, help me fully understand the concepts, and and gave plenty of positive reinforcement. Aside from her ability to create a great workout routine and build a body -- she's also just a friggin' delight. It was a highlight of my week to see Melissa and catch up a little about life. It's brief, since I was out of breath most of the time, but I was always looking forward to chatting with her and getting her opinion on things. It's been a life changing experience working with Melissa. It's been amazing to make changes to my body. I highly suggest her above anyone else you could consider.
Melissa is an excellent trainer and very friendly. She is very good with client services. She knew what is best for her client.
Melissa is beyond awesome! She is the total package in what you want in a trainer. She focuses on form then strength. She punctual, encouraging, positive and I always made me feel comfortable. She's my favorite!
Melissa is an excellent trainer with great communication skills. She was always punctual and on time and really held me accountable. I lost fat and gained muscle with Mel and I can finally see my abs, I look great, feel great and have my confidence back. I owe it all to Mel and her awesome workouts she put me through.
Melissa is a wonderful trainer! She took care to not hurt my overweight 53 year-old body but yet still push me to do accomplish more than I ever thought I could. My knees have always been a challenge because they just can't take over-straining. She took care to push me while taking care of my traitor body. There were many times that I left sore, but I am always able to come back for more! I can't remember ever working with a better trainer!
I trained with Melissa for nearly 10 months. I really appreciated the time and effort she put into developing my workouts. She was flexible and worked with me when I was having pain flare ups. What I really loved was that Melissa pushed me exactly as hard as I needed to be pushed and was flexible when I needed her to flexible. I'm definitely happy with the results.
Melissa is an awesome PT, she is one of a kind I definitely recommend her, always willing to help, her workouts are amazing, you will never get bored. Thanks Melissa!
Not only will you get the best trainer ever, but you will also gain a good friend. Melissa knew exactly what I needed to reach my fitness goals. She was fast to accommodate any workouts while at the same time challenging me to work my hardest. Even though I left each session sore, I would always come back excited because each time we met, we did something new! Shes so fun and easy to talk to, and is not intimidating at all. If I could, I would have her be my trainer for life in a heart beat.
Melissa is an amazing personal trainer! I was struggling at first to find someone who I felt comfortable with and could fit my personal fitness goals. From the first session I had with her, I was very pleased and knew it would be a good fit. She's very personable and her sessions were high intensity. Not only is she a great trainer, she's a good person and I would highly recommend her!
Melissa is the best trainer I've worked with! She is so caring and truly took an interest in my goals. I personally have had a hard time loosing weight but my work outs with Melissa were fun, hard work and effective! I really started to see changes in my body, my weight, and my attitude. Melissa is dedicated and always goes the extra mile! Highly highly recommended!