Rhea Morales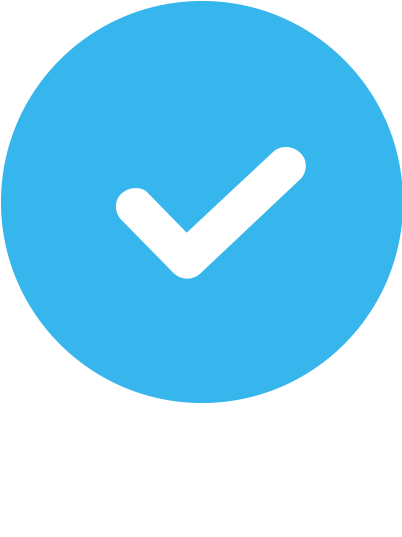 Verified
10 Reviews
Virtual
Gym
About Rhea
I offer smart training that teaches proper body mechanics and the right mindset, so you will get thriving results, more energy and less burn out.
In this program, you will get stronger, more motivated and gain more energy, increasing your passion for fitness, which leads to better results without breaking down the joints or feeling tired all the time.
I take the time to really listen and asses the client, taking note of their strengths, weaknesses and specific goals. From this, I pull from my experience and many credentials to create a customized program that works for you. I progress my clients at their own pace in accordence to their needs and fitness level.
Biography:
Growing up in The Philippines, Australia, and Los Angeles, Rhea Morales learned health and fitness techniques all over the world and incorporates what she learned in her classes today.
Inspired to overcome her own weight-loss issues as a teen, Rhea began by joining a gym and took on cross-country running. The confidence she gained by racing three-mile courses changed her life.
Her fitness journey continued by studying Shaolin Kung Fu, the Eastern concept of Chi cultivation, and broadened it to include kickboxing, Brazilian and Japanese jujitsu, mixed martial arts and eskrima.
In 1997, Rhea moved to New York and was introduced to many mind-body movement practices, such as the Alexander Technique, Pilates, andmany styles of yoga. This new perspective on fitness included muscle balance and preventative techniques to avoid injuries, release tension, reduce stress and help improve communication between mind and body.
After giving birth to her son, she moved back to LA and focused on learning alternative health practices to address her son's food allergies and spinal strengthening for her bad back (now healed). These experiences intensified her passion for healthy lifestyles.
Rhea has personally trained with martial artists, track coaches, olympic lifters and mind-body Yoga gurus all over the United States. She is now a Rishi Institute certified Yoga instructor, a Corrective Exercise Specialist through the BioMechanics Method, and an ACE nationally certified personal trainer, group fitness instructor, fitness/sports nutrition specialist, and sports performance specialist . Rhea is also certified with AARP in training older adults and in Zumba, Therapy Stretching and Schwinn cycling, TRX, and R.I.P.P.E.D.
She teaches fitness and yoga classes all over the valley, such as interval and total body conditioning, Parkinson's chair classes, kickboxing and yoga. Her clients are from all walks of life: seniors, working parents, teenagers and children, even company and organization employees.
Rhea also helps young athletes overcome muscle imbalances and injuries. She trains people to lose weight, tone muscles, heal joint pain and improve athletic performance. Her experiences have led her to take a holistic approach to fitness.
Areas of Expertise
Core and Balance

Nutrition

Strength Training

Weight Loss

Boxing

Pilates

Yoga

Injury Prevention
NCCA Accredited Certifications

ACE Certified Group Fitness Instructor

ACE Certified Personal Trainer
Additional Certifications
ACE Fitness Nutrition Specialist, ACE Certified Sports Nutritionist, TBMM Corrective Exercise Specialist, RYT 200 Yoga Alliance, Sports Performance Specialist, Ace Sports Performance Specialist
Who I Especially Like Working With
Beginners, Cancer Survivors, Disabled, Middle-aged, Overweight/ Obese, Post-rehab, Runners, Seniors, Student-athletes, Women, Youth
Medical Conditions Experience
Arthritis, Asthma, Back Pain/Issues, Bone/Joint Injury, Fibromyalgia, Headaches/Migraines, Hypertension, Joint Pain, Knee Pain/Issues, Limited Mobility, Lower Body Pain/Issues, Neck Pain, Obesity, Parkinson's Disease, Piriformis Syndrome, Plantar fasciitis, Postural Issues, Prediabetes, Pregnancy, Rotator Cuff Issues, Sciatica, Scoliosis, Shoulder Issues, Stress, Stroke recovery
I met Rhea over a year ago, when I joined the YMCA. She was my Pilates instructor. I soon realized that she really knew how to teach students of all levels. Although there were several other instructors, I always preferred to take her class. I have a 10mm herniated disc and was working with Kaiser to schedule surgery. You see, I was in so much pain taking several pain medications per day. Every morning, I was struggling to get up and walk. My pain was so severe I was taking anything to take my pain away. Then, couple of months ago, Rhea announced that she was taking private clients. I told her that if she could help me with my pain, I was willing to try anything. She said " If I help you with your pain, will you still go for surgery". I said " I don't think I need to". It's been two months and she has really pin pointed where the pain is coming from and helped me through corrective exercises to bring me back my normal life. Although I am not 100% yet, I am very close to it. I have my life back. Rhea has the patience of an angel. She watches your every move and correct you. In the process, I have lost inches and flatten my stomach.
I cannot tell you how much Rhea Morales changed my life! She helped my mom lose weight and become more physically fit! Her doctor told her he would not do a knee replacement until she did so! She is now 77 and has her new knee!Rhea has an amazing ability to work with those who have physical limitations like me and my mom… and those who can really take a hard workout. In spite of my limitations she always pushes me to be the best I can be! Best Trainer Ever. Please hire her, you will not regret one minute… my only regret is that I moved too far away to use her myself right now.
I have been training with Rhea over a year and WOW! This experience has been great. Coming from some issues like knee injuries, 5 hernias, and a heart attack, she managed to make a program that fits my recovery. The sessions developed are wonderful and efficient. The price for the quality of training is difficult to beat. Since associating with her skills and craft, I am now in better shape than I used to be. My knee injury is no longer affecting me, my hernia has healed, and we are working on the cardio to ensure the heart is healthier. Thank you for your hard work and preparation for my sessions.
Rhea helped me lose 14 pounds in six weeks!
Rhea is TOP NOTCH! I can't recommend her enough! Being a beginner at boxing was pretty intimidating… but with her encouragement and techniques, I became pretty proficient in no time. She pushes me Just Enough every time! I absolutely love training with her and wish I could do it all the time! She is mighty, fierce and a force to be reckon with!
When I started training with Rhea, I was afraid that if I worked out my shoulder, it would hurt more. Rhea helped me by starting out very slowly, just moving my arm and shoulder and doing a lot of stretching and now weights. I have met my main goals of getting more mobility in my right shoulder and to strengthen my lower back.Now I can do pushups off my knees, squats, lunges and I can move my shoulder with no pain. I also have much better posture.
Rhea is an exceptional trainer on so many levels. Her dedication to her field is evident in so many ways. She truly is invested in the progress and well being of her clients. She is incredibly knowledgeable about the human musculature and that shows itself in the personalized programs set for the client. I benefited so much from the time I spent with her. She even introduced me to a new sport… boxing! Who says you can't teach an old dog new tricks.
Rhea has been training me for quite some time now! She is amazing at what she does! My workouts are intense and I have seen so much progress!
Rhea is incredible! She gets motivated by your positive results. She then pushes you beyond what you think is possible for yourself. Trust me. It is more than a push. She coaches you through the next level. Rhea helps you to realize that you can accomplish anything. Her training isn't something that you see on your calendar and dread. Instead, you say "Wow! What else can l do?" She is a trainer of trainers! I apply her training methods to other areas of conquering difficult situations. Thank you so much Rhea!
Rhea was my first personal trainer at a gym i attended. I am thankful to her for helping me walk a road to health. I am 71 years old. Rhea personalized my regimen (have not exercised in years) starting with moves that was easy to do and i could remember doing at home. She was the utmost professional explaining which muscles and more important -why. Her moves flow smoothly into one another. I felt cared by Rhea. With my age, she taught me to be careful, to be watchful and to integrate exercise to my life. I feel stronger and more self confident about my body now.
Are you a trainer?
Get new clients. Change lives.