Jennifer Fidder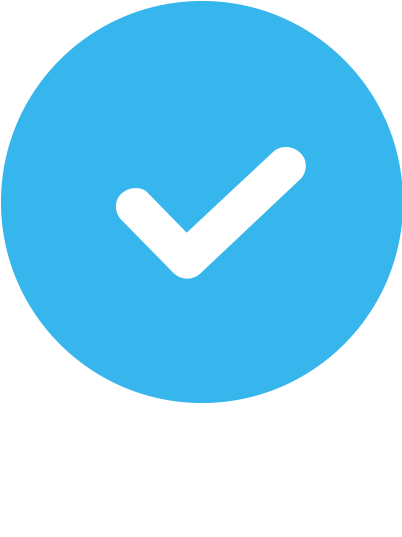 Verified
12 Reviews
Virtual Training Only
COVID-19 Vaccinated
About Jennifer
It is important to me that we get to know each other a bit before we start working together. I want to make sure we "click". That way I can also answer any questions you may have. I will schedule a phone consult with you after your first session is scheduled! (Women only. Sorry, guys!)
Please note that Ithe availability shown in the calendar might not reflect actual availability. During our phone call we can take a look at the schedule and find a time that works for both of us. This means we might have to reschedule the first appointment you book but we'll make it work. ;)
I've been training for over 15 years, and I love what I do. I work with women like you because I feel like it's what I was born to do. I coach because I have to.
Through virtual coaching, I help my clients become happier, healthier, and more confident.
I have a degree in Social Psychology and qualifications in personal training, cardio training, training for weight management, and food coaching.
Clients choose me because I'm supportive, honest, and I truly care about your journey to fitness - your health goals matter deeply to me. So I'll push you, hold you accountable, be a shoulder to lean on if you struggle, and I'll totally kick your butt if you need it. While I'll shower you with unconditional love and support, it can be tough love sometimes. If you tell me you stayed on track but your results tell a different story, we'll have to talk! ;)

Here are few more bullet points that will help you decide if we are a good fit for each other:

Who I coach:
- Women who haven't been working out for a while and want to get back into it.
- Women who are new to fitness and never worked out before.
- Women who want to lose weight, be happier, healthier, and more confident
How I coach:
- I offer virtual sessions via Skype and Zoom,
- My coaching includes workouts, nutritional advice, and mindset exercises.
Languages:
- English and German



My favorite client story
Before I started with Jennifer I was at a point in my life where things were off balance. I was struggling with a little health issue. I was overworked and stressed out from work. And to top it off I turned 40 this year; the midlife crisis hit me hard. But I knew I had to do something to get me back to ME! My BFF suggested that I find a trainer to help me with my weight loss journey (I had already lost 40lbs on my own but hit a never-ending plateau). I knew my body wasn't responding to my usual workout routine. I knew I needed help to accomplish my goals. I was ready to do what I've never done before when losing weight – I was ready for a LIFESTYLE CHANGE!

I thought to find a trainer was going to be hard and painful but from the moment I found Jennifer online and saw that she assisted with the mind body & soul, I knew it was meant to be! Lol

I had always been a yo-yo dieter, so losing weight was never a real problem, keeping it off was. From all the thousands of times, I attempted to lose weight I never convinced myself that food was also a factor! I believed that I was burning what I consumed and was soooo stubborn to cut certain foods and lower my calories for the day. I never ate properly, like EVER! Food has always been my biggest obstacle until Jennifer helped me have an "ah-ha" moment! Now I do my due diligence and research healthier substitutions for my favorite dishes and I haven't gone hungry since! The fat is just melting right off! And although the workouts are intense, the food choices I make now have a bigger impact on my weekly results than any exercise I've ever done!

Another big issue for me was that I am a stress and emotional eater. Teaching me techniques to cope with that has been a real blessing! Understanding that the journey consists of ups and downs and not in a straight line. Being accountable for the choices I make when it comes to feeding my body. The encouragement to believe in myself and my ability to change and reach my goals. This ride has been such an excellent adventure!

I'm addicted to taking care of myself and cutting corners just isn't going to work anymore. I feel stronger and more knowledgeable about workouts and excited when I add more weight to my exercise or exceed the reps on a set. I get a special kind of high challenging myself to show up for every workout and crush it!

I've had several friends ask for Jennifer's information and I happily support her! I let everyone know that they must be ready to work for their goals because as great as the guidance is, you can only be led to water, you got to bend over and find a way to drink! And Jennifer provides everything you need to manifest your goals and she will help you get to the finish line!

Thank you so much, Jennifer! You have been such an influencing factor in changing my life!! Forever grateful I found you!!
My training philosophy
My approach is based on a simple concept: Better Mind = Better Body = Better Life. While it's important to get your workouts in, focusing on physical fitness alone rarely gets people the results they are looking for. Progress happens when the mind is set up for success as well. That's why my coaching is based around workouts, nutrition, and mindset coaching / habit forming.
My training experience
I've been training women for over 14 years, first in Germany, since 2010 here in Miami, and now also virtually worldwide. I help my clients become happier, healthier, and more confident.
Areas of Expertise
Weight Loss

Stress Reduction

Wellness

Core and Balance
Additional Certifications
Deutsche Trainer Academy Certified Personal Trainer (Germany)
Education
Bachelor's Degree in Social Psychology, Master's Degree in Educational Science
Who I Especially Like Working With
Beginners, Brides-to-be, Overweight/ Obese, Pre/post-natal, Seniors, Women
Medical Conditions Experience
Parkinson's Disease
Additional Languages Spoken
German
Jen's approach to getting you fitter and healthier is quite encompassing. I lost 11 pounds within 6 weeks and my body was a lot more toned quickly. I learned some new things about nutrition. Consequently, I'm eating even healthier than before, which has not only improved my weight, but also my mood and sleep. The biggest surprise for me was how much quicker I can get in shape with the right combination and timing of the exercises. Mindset exercises are also included. You reprogram your mind with a positive body image and confidence. Skype sessions and more, tailored to one's individual needs. Jen is a very responsive, friendly and effective trainer.
Before working with Jennifer I was overweight, unmotivated, had lack of energy, and my body felt weak and unhealthy. I had recently ended a long term relationship and was emotionally not in a good place. I wanted to change all that! I realized I needed help. It would take me longer and would be so much harder to achieve these goals on my own. I needed guidance, motivation and a positive influence on my life. I've had other trainers in the past, but Jen is the best I've ever had. She really cares about my goals and progress and I've had the best results with her; both physically and mentally. I feel so much better now – stronger, agile, fitter, confident, and with higher energy levels and a sense of well-being. I've lost a lot of inches and my clothes fit better. Jen is positive, non-judgmental, and pushes you in a respectful and loving way. She is such a positive energy in my life! I would recommend Jen 100% to anyone who wants a better life experience, wants to feel healthier physically and mentally. She is an excellent trainer and an incredibly special human being!
Before I started the 12 week Better Mind Better Body Program, I didn't feel comfortable in my skin. I used to be very skinny and could basically eat whatever I wanted without gaining weight. That was until I was 25. Then the pounds started creeping up on me until the scale eventually showed 40 lbs more. I was bloated, my belly seemed to be in the way all the time, and I was tired and sluggish from all the junk I put into my body. None of my clothes fit anymore, so I started wearing mostly super wide, comfy clothes that would hide my figure. Eventually I started to get depressed and knew I had to change something! I started working with a nutritionist but didn't see a lot of changes. I was never the sporty type and didn't really know where to start and so the weeks and months went by. I kept living my life making excuses and my attitude became more and more negative, especially towards myself. That's when I met Jennifer. At the time she offered a 21 day challenge. I thought, well, that might work for other people but not for me. She finally convinced me to participate and something unbelievable happened. I had fun! I actually made time for the workouts and after only 3 days I already felt fitter and leaner. My bloating went away and my stomach seemed to shrink. After the challenge ended I decided to invest in Jen's 12 week program. I'm not gonna lie. It was tough at the beginning! But every time, with every workout it got a little bit easier. Especially the mindset sessions helped me a lot! That's the beauty about working with Jen. It's not only a program you have to follow. You learn to recognize your limiting beliefs, define your goals, and find out what motivates you. I learned how to break down my goals into attainable steps, I started thinking more about myself, how I can handle obstacles, and learned how to accept and love the person that I am today.
I started this journey with Jennifer for fun, didn't really believe that an online training could make any difference. But i was so wrong!!! Jen is amazing! She listens to you, she gives you tons of advice, and she pushes you in a really kind way. She is the best for girls like me who are just starting out with fitness. I'd definitely recommend her to my friends! Best choice ever!
I love Jennifer and her approach. She's not just about the scale, the pounds, and the looks. Jennifer genuinely cares about her clients' well-being and that includes physical and mental fitness. You have fun working out with her. She pushes you while you always at the same time know and feel that she's got you. She takes care of you. Jennifer is extremely knowledgeable not just in the field of physical fitness, but also when it comes to mental support & well-being, motivation, and nutrition. I even trained with Jen via long distance. She went above and beyond and created a video for me in which she demonstrated and explained the different exercises. I could do this workout everywhere which was super practical while traveling and after I had moved to the west coast. I lost 20 pounds in two months on her program while also watching what I ate. But I credit her training and more even her spirit, her inspiration, and her support with helping me stay on track when it came to my nutrition and clean eating as well. I cannot recommend Jennifer enough & can't wait to be in the same city as her again to enjoy a session with her. Thank you, Jennifer, for your help & guidance. You rock!
Jennifer is amazing! Since she started working with me, I've lost lbs. and inches! She is extremely professional and knowledgeable about fitness and nutrition. I highly recommend Jennifer!
Superb, attentive and professional.
I have been working with Jen for almost 3 months now and I can't say enough good things about her. I had diastasis recti after having a baby, and she did an amazing job identifying the condition and offering excellent exercises specifically designed to rebuild my core in a safe and effective manner. She continuously challenges and pushes me to do better, and with her help I was able to close my gap and get back into shape overall. She not only has helped me keep active, but also with my nutrition and to be more aware of what I am doing with my body. Jen is a true professional who is always timely, responsive, kind and encouraging. I highly recommend her to anyone wanting to reach their fitness goals.
Even though I haven't trained with Jennifer yet do to schedule conflicts, she was very attentive, warm and supportive. I'm not at all surprised by all the positive reviews. I hope I'll get a chance to work with her in the future.
Jennifer is an awesome trainer! She is very professional and holistic with her approach and takes the time to track your progress. I really enjoyed working with her and saw changes in my strength and energy even in 4 weeks. She is fun to workout with, and is always helping you go for the last push. Jennifer is also super attentive and communicative about booking, and checking in on your recovery after a tough workout. I also appreciate that she takes the time to explain moves so you can perfect your form and get fit safely. I would definitely recommend Jennifer to anyone!
I've been training with Jennifer for the past 7 months and she has truly helped me develop a new mindset and relationship with food. Her ability to calm my fears, educate my perceptions of weight loss and nutrition and keeping me motivated has been instrumental to changing my lifestyle! Every month/round she continues to challenge my abilities which has taken my belief in exercise to a whole other level! I recommend her to everyone who asks how I've lost the weight! If you're determined to become a better version of yourself, Jennifer is definitely the way to go!
Jennifer has helped me transform my body! I have been working with her for 7 months through her online coaching program and I haven't looked back. I have felt 100% supported and valued as a client of Jennifer's—she listens to my goals and takes my abilities in to consideration to create a personalized plan for me. She provides me with honest, quick feedback and accountability on a daily basis. I have, and will continue to, recommend Jennifer as a personal trainer! It is an absolutely pleasure to work and grow with her.
Are you a trainer?
Get new clients. Change lives.