Derek Bogenreif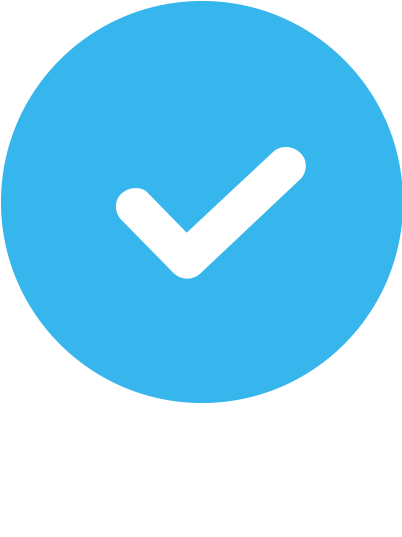 Verified
16 Reviews
Outdoor & In-Home
COVID-19 Vaccinated
About Derek
Are you tired of being treated like just another member by your commercial gym? Are you tired of trainers giving you cookie-cutter workouts not tailored to your specific needs? Or are you looking for personalized guidance for your first exercise experience?

I offer my expertise through carefully crafted, fun, personalized training. I will educate you on how to safely and effectively exercise in the way your body is meant to move. My training is purposeful and specific to you, whatever your goals. If your trainer can't tell you why you're doing something, you need a different trainer.

I will help you identify and set achievable goals. It's easy to get excited about something. But what happens when that excitement fades? I will be there for you along your journey with guidance and encouragement to help you reach the best version of yourself.

I have worked with people of all ages - from teens to seniors - and all fitness levels. I have found great success in showing people how fitness isn't just about slugging it out in the gym. It's about feeling better, being healthier, and being able to take on whatever life throws at you. If this sounds like what you're looking for, I'm the perfect trainer for you!
Please message me to discuss availability!
Areas of Expertise
Core and Balance

Nutrition

Strength Training

Weight Loss

Muscular Definition

TRX

Functional Training
NCCA Accredited Certifications

ACE Certified Personal Trainer
Additional Certifications
FMS Level 1, ACE Certified Fitness Nutrition Specialist, ACE Functional Movement Specialist, ACE Certified Senior Fitness Specialist
Education
BA in Psychology
Who I Especially Like Working With
Seniors, Women
Training Areas Served
In-home or Outdoor Training
I came to Derek as a new insecure mom who just wanted to get back to pre-baby weight. He inspired me to find the stronger more confident person I really am. I dropped 6 pounds my first month, increased energy and endurance throughout our journey, and 1 year later gained so much strength to deadlift my own body weight. Derek has a great knowledge of proper technique, form, and progression for safe and effective results.
Derek is the best trainer for literally everyone. He has the ability to help perfect the pervious workout skills you already have as well as help built new ones from scratch. He is extremely patience (which was needed when dealing with me). He has great knowledge on all aspects of working out and making healthy choices. I hated working out but I did love working out with him as a trainer. If you're looking for someone to help you out then Derek is the one.
Derek is the best! I was increasingly discouraged by my health and I never lived a life of physical activity. I was 27 years old and felt like a cheeseburger away from a heart attack. I started working out with Derek once a week and even though it was hard for me and working out is not my favorite thing to do, I became actually excited to work out with Derek! I soon increased it to twice a week, and I found myself more motivated and energized than my old self. I finished my MBA and was proud of myself in my graduation photos. I'm honored to leave this positive review because he really cares about his clients and takes personal training very seriously. He got me to enjoy interesting workouts that got good results because he is approachable and understanding while offering a lot of encouragement and reassurance. I HATED working out! Today, I stand here committed to a life of fitness and I never thought that would EVER be a possibility. Thanks, Derek!!!
Derek is an excellent trainer! I had never had a trainer before and I had very little confidence even walking into a workout setting. But, he helped me slowly build my confidence and empowered me to work hard. He is well-versed in his knowledge and he'll help you learn how to workout with whatever you have around. You don't even need machines! He is super kind and hilarious so he's a joy to be around and train with. A++ for sure!
I worked with Derek for over two years. Derek was the perfect trainer for me. He was able to develop a workout program that specifically suited the goals I had for myself while continuing to introduce new elements throughout our time together to keep the program fresh. Derek was very good at pushing me to the limits of my capability without losing sight of my overall objectives. At all times, Derek's demeanor was such that he was able to hold me accountable for my performance, yet kept it fun which allowed my enthusiasm for working out to grow. I credit Derek for the priority I place on keeping fit today and believe that he will continue to be a positive force in the lives of the people he trains.
I would strongly recommend Derek as a personal trainer. I was never one to ambitiously seek out physical training or working out. However, I found at this point in my life I wanted to do something to gain energy & firm up specific areas of my body. Derek immediately understood what I was looking to do & implemented a plan that was perfect for my objectives AND my work out style. I truly believe that was his ability to really "listen" to me and what I was communicating. Not just him recommending a standard plan that he used for other clients. He molded a plan that was perfect for me and my goals. Derek is so passionate about what he does that it's contagious. It is not just a job for him but a belief and a lifestyle. I truly enjoyed my work out sessions and looked forward to going to the gym instead of dreading it, thanks to Derek. And the results were incredible! My only regret is that he moved away and I have yet to find another trainer that could fill his shoes. If you get the chance to train with him.... DO IT!!
Derek was my personal trainer for about a year. From the beginning he was very professional and welcoming. He took the time to really understand my strengths and weaknesses and personalized my workouts around my goals. Being a self-conscious person, Derek would accommodate me by relocating around the gym and or modify my workouts while still challenging me. Throughout every session Derek would always motivate me and build up my confidence level. He is a very knowledgeable trainer. He's truly dedicated to all his clients. Derek is an outstanding trainer!
I had terrible experience with a personal trainer 15 years ago and I had been going at my fitness routine on my own (group classes, yoga, treadmill, weights) since then. After having my twins I struggled to not only get the pounds off but to get my body back into feeling strong. I am so glad I found Derek. He listens to your individual situation and really works with you on obtaining goals. He knows when to push you and what you are capable of without being aggressive. Derek is very personable and professional. I was able to accomplish things that I never thought I was capable of. With his help I was able to increase my strength, lose weight, and get a grip on my nutrition. . I HIGHLY recommend Derek as a personal trainer!
I trained with Derek for a year and a half. When I first started training with him I had issues with my knees. He did a great job selecting workouts that would strengthen my joints. He would choose the perfect accommodation that would allow me to do the exercise and still feel safe with my knees. With his skills and knowledge I am now able to be pain-free! It's a great feeling. I really liked the fact that he didn't just put me on the machines at the gym to work out. We used free weights, TRX, ropes, bands and bars. I believe I got a more personal and individualized session. Derek was an awesome support and really encouraged whole body health. Thanks to him I am light and stronger!
I was working with Derek for a little over a year and he is the best personal trainer that I have worked with. I had tried out a lot of different trainers and none of them had my goals in mind when we were training. It seemed cookie cutter and not the best workouts for me. With derek he tailored our workouts with my goals in mind. I didn't want to really lose weight but I wanted to get lean and stronger. I defiantly achieved my goals and he motivated me to continue on with my fitness goals and to continue to grow and push myself. He always made me feel comfortable and pushed me just enough to reach and exceed my goals but not push me over the edge and make me want to quit. I quit ever personal trainer until Derek. He's a lot of fun to work with and joke around with. He is super personable and kind. But he als kicks your butt!!
I've worked with Derek for several months now. He's helped me address issues with my back. Derek is punctual, knowledgeable, professional and personable. He's really great to work with and I would highly recommend him to anyone!
I have had quite a number of personal trainers over the years, and have been very happy with them, and have gotten results. With Derek, however, I must say, the results have been sooner and the workouts have been truly enjoyable. Often times, a workout becomes overwhelming and almost too much. But you think that is the way it has to be to get results. I would characterize Derek's workout as a gentle, stealth workout. One feels reasonably challenged but not run ragged. And then suddenly, the results are there. Derek is also, extremely knowledgeable. I find that he is up to date with all the latest information and science on the body and how it functions. For me, as a middle aged person who was recovering from a 3 year illness, Derek understood immediately how to help me achieve my goals, actually made them seem achievable - even if I was dubious about being able to reach them. He has given me faith that it's now just a matter of time. I enjoy our work outs and you will too. He is kind, fun, and reliable. In summation, Derek is fantastic and you would do well to hire him !
Derek,is an all around great trainer and genuine human being. He's super knowledgeable, motivating and I am definitely seeing results!
Derek is the missing link to my fitness goals. Extremely knowledgeable and kindly motivating.
I am a 64 year old female, possibly allergic to exercise. I had back fusion surgery 4 years ago, and have suffered with sciatica and difficulty doing daily activities due to pain and stiffness. I have had pretty severe shoulder/upper back pain for decades, living on daily pain meds. Derek turned my life around with his caring, professionalism, and extensive knowledge of how the body works and how to strengthen it. My sciatica is GONE. My shoulder/back pain is GONE. I still cannot believe it. While most people take more time to heal, what Derek had me do alleviated my pain within the first week of working with him. I completely trust his judgment and cannot recommend him highly enough. He is reliable, a great communicator, and really fun to work with. He knows what he is doing. I still don't love exercising, but it is SO worth it, and I have found myself working out even on vacation! All thanks to Derek Bogenreif.
First, I want to say I usually am not a review writer. However, after working with Derek for the past few months that changed and I just had to let others know! When I first tried to work with Derek (because of his many positive reviews) his schedule was packed and he could not take me on as a client. I waited until he had an opening, and it was SO worth the wait! He is amazing and pushes me at just the right pace. After initially reading the multiple positive reviews about Derek, and now my first hand experience working with him, I am a believer that reviews are very real and so important!
Are you a trainer?
Get new clients. Change lives.