JC Cross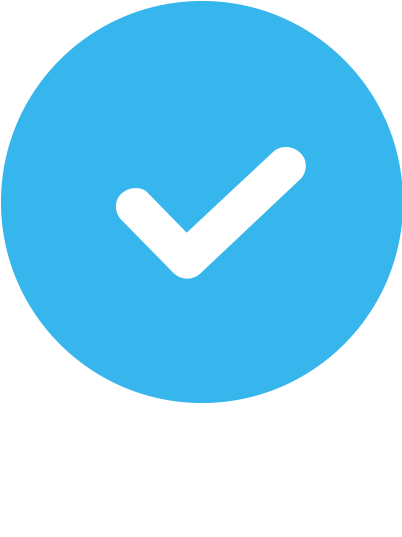 Verified
15 Reviews
Outdoor & In-Home
Gym
COVID-19 Vaccinated
About JC
For over 20 years, I've studied the effects of fitness and nutrition on the body. Few things bring me more joy than using that knowledge to help others. I developed a protocol called PRIMEpathway to ensure my clients get the results they want and sustain them. I've had the privilege of coaching and training people in more than 15 states across the U.S. and consulting for several Fortune 500 companies. I'd love to use my skills to help you achieve your goals.
My favorite client story
One client scheduled a consultation with me having never set in a gym before. He was 75 pounds overweight and had a lot of anxiety about training. He made the brave choice to start anyway. Within a year, he completely transformed. He shed the weight, and despite being over 50, built an incredibly lean and muscular physique. He competed in his first 5k and started an active routine of cycling. He remains a good friend to this day.
My favorite quote
"You're more likely to act yourself into feeling than feel yourself into action." - Harvard Psychologist Dr. Jerome Bruner
My training philosophy
Research shows your brain creates new neurons through physical exercise. That's great for your brain. It's even better for your body. Why? By creating the right attitude toward working out, you can build a neural network that will turn your new lifestyle into one you actually love. I've seen this happen on many occasions with clients. I call it an upward spiral. Activities once considered difficult become much easier and even enjoyable. As the brain continues to receive reward (in the form of neurochemical release, like dopamine, epinephrine, and BDNF), it signals the body to continue or increase activity. The process creates a positive habit loop, which will help sustain positive behavior changes. And the results are icing on the cake (for lack of a better analogy).
My training experience
I've been an ACE Certified Personal Trainer for 8 years and competed in several natural physique competitions. In 2015, I was given the honor of being named the Best Personal Trainer in Minneapolis. I received this honor again in 2018 and 2019.

Prior to starting my own mobile personal training business, I served as an officer in the Marine Corps.
Areas of Expertise
Nutrition

Strength Training

Weight Loss

Muscular Definition

Muscle Gain

Wellness
NCCA Accredited Certifications

ACE Certified Personal Trainer
Additional Certifications
FallProof Balance and Mobility Specialist, Dr. Daniel Amen Certified Brain Health Coach, CPR/AED
Education
BS from Kansas State University
Who I Especially Like Working With
Military, Models, Overweight/ Obese, Seniors
Medical Conditions Experience
Addiction, Anxiety, Back Pain/Issues, Depression, Diastasis Recti, Hearing Impaired (Deaf), Knee Pain/Issues, Obesity, Osteoporosis, Postural Issues, Shoulder Issues, Sleep Apnea
Additional Languages Spoken
Spanish
Training Areas Served
In-home or Outdoor Training
7210 Minnetonka Blvd
Minneapolis, MN 55426
Session Surcharge: $0
No Gym Membership Needed!
5107 W 98th St
Minneapolis, MN 55437
Session Surcharge: $0
No Gym Membership Needed!
Joe has been my personal trainer for 15 months now. The results I have achieved are amazing and are largely due to Joe's perfect combination of diverse methods, individualized exercise programs and challenging yet achievable goal setting. I've blown past many of the goals we set together. I've lost 75 pounds. My body fat is in single digits. I've gained tremendous knowledge and ability to eat healthy, sleep well, and live an active lifestyle I never dreamed was possible. Joe is a gifted instructor with a keen eye for form, and for what will work for me personally. I have never felt more flexible and strong! I look forward to every session and can?t wait to see what we can achieve together in the months and years ahead! Not only does Joe bring enthusiasm and a sense of humor to our sessions, he also brings a broad understanding of joint and muscle anatomy and function. His professionalism, extensive knowledge, and enthusiastic commitment to his work provide the perfect scenario for success and sets foundations for my new, healthier life.
I hired Joe Cross of Cross Fitness, for a 6-month period. My time with him has been excellent; great instruction, communication and support. I hated so much having to say goodbye to him at the end of my training sessions that I added an extra month! I'm now in my second week without Joe, and although I miss him greatly, he did such a terrific job with my training, that I know I can continue on my own with everything that I learned from him! Joe is a great motivator. Who else could get a 51-year old lazy, overweight woman off her couch and actually exercise and eat healthy?! And I did reach my weight loss goal we set together--50 pounds! I do still have a ways to go to my ultimate weight loss goal, but again, with Joe's excellent training, I am confident I will get there on my own! Joe communicates well and gives very clear instructions/examples as to what & how & why I was to proceed throughout my training sessions. He also gave informative help on nutrition and showed real concern as to my whole training/eating/lifestyle throughout my entire 7-months with him. He is very knowledgeable about the physical and nutritional aspect of being a Personal Trainer. He is constantly doing research as to what is good/bad/helpful/etc. for all aspects of the human body. I was treated as an individual with my own individual issues to deal with; I clearly did not get a 'one-size-fits-all' training regimen. He assessed my needs and created a successful physical and nutritional training plan for me specifically. I am ecstatic over the results and can't say enough how happy and pleased I am with the 7 months I trained with Joe.
I have been training with Joe for over 1 year. He has kept me motivated and on track with his support and encouraging words. Joe has changed my life both in and out of the gym. He taught me how to relax and handle stress. I am healthier and stronger, and in the best physical shape of my life. My weight is the lowest it has been in 20 years. I have been able to stop taking some medications and reduce the dosage of others. My cardio endurance has improved and my heart rate is lower and stays low during exercises. Joe listens to you and takes the time to learn you and your body. He keeps the workouts challenging and fun, he pushes you to the max and beyond.
My goals with Joe were to build strength and increase bone density (had early osteopenia). After just one year, my spine bone density increased by 9.6% and hip by 4%-fantastic results. Joe's approach is holistic; he is motivational, inspirational and a great coach.
I had the pleasure of working with Joe for the last 4 months in preparation for a modeling event I had earlier this month. I'm a guy that, prior to working with Joe, had made it to the gym 5-6 days a week. But I had always been interested in working with a personal trainer to see if I could push my results to another level. The biggest thing I looked for in a trainer was that he either currently, or had been, where I wanted to get. Joe was that guy. Whether you are looking to casually get in better shape or prepare for an upcoming competition, you definitely need to sit down and talk with Joe. You're not just paying for a one hour workout with Joe, he is accessible anytime. He works to understand your goals and puts in a lot of work outside of the training sessions to make sure he is prepared with a great workout. He also checks up with you to see how you're feeling and provides advice and answers your questions anytime. I will be able to take the things I learned from Joe and apply them for the rest of my life. He educates you on proper lifting, cardio, and nutrition. Having a trainer that understands proper nutrition is huge and really invaluable. A nutritionalist alone costs more then what Joe charges for all he does. I could really tell he cared about getting me to where I needed to be and that meant a lot. I was always skeptical about paying a personal trainer, but after working with Joe I hate working out by myself. My results were awesome! If you are motivated and committed to getting the results you want, Joe can get you there.
First, out of all the trainers I looked into, Joe was the only one who was knowledgable about diastasis recti. My doctor at the time told me there were two ways to fix it: surgery or training. Joe trained me into fixing my condition without the need of surgery. I am forever grateful to him for this. It took about 6 months to close my gap. We worked on a diet that was realistic. His approach is very easy and simple. If you follow it, stick to it and continue to do it, you can't fail. You just can't! What I really enjoyed about training with Joe was the one on one training with him. He was able to teach me how to use the equipments correctly and do the workout routines correctly. That meant with correct form, you are able to get maximum results during your time at the gym. He really pushed you to do your best and to give your all. Joe is a very positive person. He strives for you to do your best. My hour with him, always went by very quick! He's professional and reliable. He cares about his clients. I never felt like he was watching the clock or he didn't want to be there during our training sessions. He truly loves helping people get into shape and being healthy.
I worked with Joe Cross for 12 months. His workouts were always engaging, professional, and fun. He promotes a wellness model that includes exercise, nutrition, and healthy habits. I dropped a lot of weight, gained a lot of muscle, and am very happy with the work Joe did; he is a life saver...literally! I've exceeded my weight loss goal and am still implementing Joe's insights and training methods.
I absolutely love Joe Cross and would highly recommend him. I've worked with a few trainers over the years and I can tell you that Joe knows his stuff!
Joe is the fitness guru! Professional, outgoing personality, attention to detail. His knowledge of nutrition is awesome! He is going to help me achieve all my goals with his approach. I wish I had done this earlier, but you have to start somewhere!
Great trainer! I have lost 29 lbs, and 9 inches off my waist in 12 weeks I also lost 1% body fat every week. Joe showed me what to eat and how to workout to get the best possible results! He taught me how to deal with food cravings. He pushed me beyond my limits at the gym with fun and chalanging work outs. Best trainer ever! I am 49 and in the best shape of my life!
I have been training with Joel for 15 months; it has been phenomenal! I weighed 148lbs., fat to muscle% was 33. I had run some 10ks and 3-4 marathons, but then I quit. I had never been to a gym; I couldn't do a pull-up or push-up, and the only thing I had ever "pressed " was a shirt. I met with Joel; we came up with goals: a stronger body core, back and legs, lose weight, learn to do push-ups, pull-ups, bench-press with 25lb. Joel came up with a results-driven plan for me; it is working! He also has me running again 5 days a week. I meet with Joel every Friday at 10:30. He is there for me every minute. He explains what we will be doing, what muscles are involved, demonstrates the exercise, and even counts my reps! He. Often shadows me, so I can see correct form and hand positions. We take lots of short videos that I can refer to during the week. He is always readily available if I have a question.
I began my weight loss/get fit journey in February 2019; I joined Snap Fitness at 44th&France and started a low carb/high protein diet. I went to the club 6days/week, walking on the treadmill for @5 miles and circuit training. After a few months my progress slowed and I wasn't gaining any muscle tone. I noticed Joe training another member on several occasions. I got his information, did my research and hired him immediately after our first consultation. In four months time I went from over 30% body fat to 12.5% and gained a fit and muscular physique.
I began my weight loss/get fit journey in February 2019. I went to the club 6 days/week, walking on the treadmill for @5 miles and circuit training. After a few months my progress slowed and I wasn't gaining any muscle tone. I noticed Joe training another member on several occasions. In my first four months working with Joe, I went from over 30% body fat to 12.5% and gained a fit and muscular physique. Joe also helped me with my diet, still lower carbs but higher protein and a new vitamin regime. It's helped me tremendously- strong hair, and nails, great skin, too! He also helped me with my sleep, I went from Spending over 12 hours a night in bed to a healthy restful 7-8 hours of sleep. I now receive many comments and compliments from friends & acquaintances at my favorite restaurant. I frequently promote Joe and share his contact information with many. He's the best Personal Trainer in the city - and more!
Great Guy and Trainer. JC right off the bat is very approachable, kind, goal oriented, and adaptable. I am excited to take the next steps in my fitness journey with him at the helm. Although it is early on, but I would strongly recommend his services to anyone.
I've NEVER had a better trainer! JC Cross is amazing.. I lost 25 pounds on my own but was plateaued--then I met JC. At initial consult (free ) we set my first goal-lose (or convert to muscle ) 11 pounds... in just 12 weeks. I was skeptical - but he was spot on. I've now lost 20 lbs of fat, gained 7 pounds of muscle and gone from 29% body fat to 17%. JC trains me at home or a nearby SNAP Fitness. He emails me my solo day workouts. He's goal oriented, dependable, full of great distracting conversation -workouts fly by. If I could add a 6th star, I would. (prior experience over the years with at least a dozen good trainers-this is a different level)
Are you a trainer?
Get new clients. Change lives.