Makal (Mac) Riley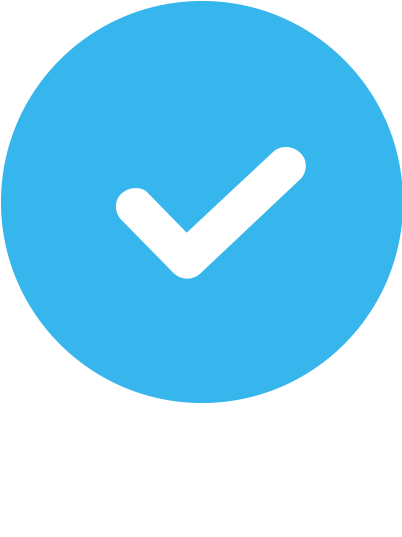 Verified
32 Reviews
Virtual Training Only
About Makal (Mac)
My name is Mac Riley and I'm the proud owner of Dream Believe Achieve Fitness LLC.
As a husband, a father to three rambunctious boys, and a fulltime RV'er I know that finding time for your health & wellness can be tough.
My mission is to enhancing your physical health through eduction and execution of a balanced fitness plan. I do this by find what works for you & your schedule, then helping you commit.
I'd be thrilled to get to know you hear about your goals. Schedule a free consultation today.
My favorite exercise
Basic resistance training is a large part of what we do. There are many benefits to having lean muscle mass on the body. One of which being you, on average, burn more calories.

Other favorites are HIIT, CIRCUIT TRAINING, GLUTE ACTIVATION, and CORE WORK.
My favorite quote
You have to make sacrifices for the things you want. Otherwise the things you want become the sacrifice -unknown
My training philosophy
I'm a firm believer in consistency over intensity/progress over perfection.

I understand your fitness journey isn't an all or nothing. Healthy happens when you make positive changes in the now, for positive results in the future. Regardless if those changes are subtle, massive, or cumulative . It's about forming good/manageable habits that you carry throughout your life!
My training experience
I'm the owner of Dream. Believe. Achieve. Fitness LLC. 2022 marks our 6th year of successful personal training throughout the metro area & virtually. Before starting DBA Fitness I trained at Planet Fitness for a year, worked as lead trainer at a Snapp Fitness, and operated as Lead group trainer/trainer manager of an Anytime. Through my time with these companies I've gained experience with a wide array of clientele.
Areas of Expertise
Core and Balance

Strength Training

Weight Loss

Flexibility and Mobility

Muscular Definition

Nutrition

Muscle Gain

TRX

Functional Training

Yoga

Cardiovascular Conditioning

Stress Reduction

Wellness
NCCA Accredited Certifications

ACE Certified Group Fitness Instructor
NASM Certified Personal Trainer
Who I Especially Like Working With
Actors, Beginners, Bodybuilders, Brides-to-be, Cancer Survivors, LGBTQIA, Men, Middle-aged, Models, Overweight/ Obese, Women
Medical Conditions Experience
Asthma, Back Pain/Issues, Breast Cancer, Cancer, Depression, Hearing Impaired (Deaf), Hip Pain/Issues, HIV/AIDS, Joint Pain, Obesity, Paraplegia, Plantar fasciitis, Shoulder Issues
Time. Effort. And Energy. One of Mac's many mantra's! And as your trainer Mac will bring these things along with his expertise and positive energy each and everytime. No matter your fitness level Mac will motovate and design a plan to maximize your results and focus your technique. Mac will also coach you so that when you train on your own you can do it with a deeper understanding and knowledge of how your body and muscles work. Where so many trainers attention sprays to their phones or idle chat amongst co workers and members Mac can typically be found buried in a text book studying and working hard for his clients. If you are a weekend warrior like me or a gym rat or have physical limitations Mac is your trainer. I have seen him working with the same energy with clients of all shapes and sizes. Since working with Mac I have seen amazing results and muscles in places ive never had in 30 years LOL. I cant give anyone a stronger recommendation than i would Mac. I have no doubt he would be successfull in any field he pursued. Get on his schedule. Take a chance. Bring your time. Energy and effort.
Mac is the best trainer I ever worked with . Mac is easygoing,nice and has a good sense of humor.
I had moved into the area of White Bear Lake for college and found planet fitness to be a really nice gym for my budget. Having the option of a personal trainer was such an added bonus; I was encouraged to set goals and I have accomplished some that I didn't even intend on conquering. While wanting to become physically fit, Mac also had such a contagious positive attitude that helped me become mentally healthy as well. He genuinely cared about my personal life and used his positive words as encouragement for my workout. Would highly recommend him to anyone!!
In the 6 or so months I have known and trained with him, Mac has been a wonderful influence for me in improving not just my physical health, but my mental health as well. He is always so positive and motivates me to push through a workout even when I'm not feeling at the top of my game. He is very down to earth and not afraid to be silly - which makes the workouts more fun! I love that he always invites us to challenge ourselves, or to slow it down if something is too hard. He really personalizes each session to the trainee and will modify things on the spot if need be. I will miss getting to see his smiling face at Planet Fitness every Wednesday/Thursday, but wish him the best in his well-deserved endeavor. "And as always, thank you for your time effort and energy."
Every time you see Mac he'll make you feel like a friend! He keeps sessions up beat and fun but also personal. Also he can relate any situation to a song quote. 10/10 reccomend
I am a retired teacher and have always had goals for myself. In April of 2017. I began working with Mac Riley. Mac listened as I explained what goals I had set for myself. He began by instructing me and incorporating cardio exercise, free weights and movement exercises to build a manageable program. As he met with me, he monitored my progress in all areas! I found Mac to be very knowledgeable, always encouraging, and interested in how I was feeling about the workouts. He was genuine in his teaching and I loved when he would share about his boys! Mac is an excellent teacher and highly motivated trainer! Thanks to him, I am confident in using the equipment and weights to keep me on the path of being the best I can be! I highly recommend him!
To whom it may concern, Mac has been supportive, motivating and inspiring to my life. I had a critical cardiac life changing event last summer concerning my health. No heart damage but a chance to make my health better and change past poor choices. This amazing trainer, Makal Riley focused on my specific needs for a 58 y/o grandma and created a workout regime to achieve my goals of increasing cardio activity and weight loss that was manageable and obtainable. I am so grateful our paths crossed. Happy to say I am working out 5 days a week between PF and my work place activity center. I have lost 20 lbs and feel inspired to keep improving my health. My cholesterol levels have corrected and are text book perfect! Please contact me with any further questions regarding this outstanding trainer, Makal Riley
Makal (Mac) is a bright, kind, and motivating personal trainer. He meets his clients where they are at, listens carefully, and adapts/tailors to their needs for each session. In addition to helping clients who have interests in losing weight, building muscle, or other specific fitness goals, he also supports healthy living as a lifestyle, including providing information on reasonable and helpful eating habits. If you have injuries or specific medical needs, he is willing to work with you in a safe, productive way. Moreover, he knows how to work with a diverse clientele which I have found previously difficult to find. Finally, he is extremely respectful and thoughtful about using your home space if you choose to do sessions at your home. I highly recommend, Mac!
I've been training with Mac for a short time but his overwhelming support feels like I've known him for a long time. He cares about my over all health and well-being and not just the physical exercise. He is always supportive and encouraging. Yes he will keep you on your feet and work you out like crazy but your progress will definitely show. I'm lucky to have him as a trainer and biggest supporter.
Although I'm a very busy person, I always enjoy my sessions with Mac! I hate to miss a session (although sometimes that is unavoidable given my work). He is always prepared, on time, pleasant, and I feel my work sessions are designed just for me and to fit my needs. I look forward to many more sessions!
I have worked with many many trainers. Mak is by far, one of the best. He is patient, spiritual and always makes you want to work harder. I appreciate his style and would recommend him to anyone who is looking for an amazing trainer. When you feel good, when you workout it seems like the results come more naturally and stress free.
When my husband and I had to relocate to the cities from Duluth, I had a very hard time with it due to the fact that I had been working out with a trainer and group up there and was not looking forward to starting over again with a new trainer and group. I finally got over myself and decided to go and check them out. From my first encounter with Mac, I immediately knew I had made the right choice. They made and still make me feel more at home then I thought I could with any fitness club. Mac took and continues to take time with you to make sure you are given the tools you need to be successful with whatever your personal journey is, not only from a fitness level, but also with the best motivation one could hear to keep you pushing yourself to your best! It is a great feeling knowing that you have someone behind you and pushing you every step of the way! Thank you for all of the tools and motivation to keep me moving to be the best of who I can be!
Mac is a great trainer! He's always so positive and motivating. He'll push you to new limits and is always there to guide you on your journey. I've found my way back to the gym thanks to him, I can't recommend him enough!
Mac is a very energizing and motivating trainer. He ALWAYS makes sure to speak positive through the entire workout, sends motivating quotes and smiles. Mac is awesome at setting up workouts and finding modifiers to suit each person's abilities. I have knee issues and he is on top of the modifiers before I even say anything.....It's like he knows if it will be a rough day before I do! I highly recommend Mac as your fitness guru!
Mac strives to learn about each of his clients needs. Whether it is weight loss, to build muscle, strength, special needs, and/or nutrition. He will set up individual workout plans that are not your cookie cutter plans that go from client to client. He is very positive and checks up on his clients. In the time that I have had him as my trainer, I have had great results in my strength and building of muscle. Mac is the real deal!!
I had the pleasure of training with Mak for 9 months-All from the comfort of my own home. He came over twice a week at 5am and designed circuit style workouts that were tailored to my fitness level while being challenging enough to crush my weight loss goals. On the days Mak wasn't over, he would send me work out plans that I could complete by myself. He made the entire process effortless -all I had to do was wake up and get to work. But I didn't have to plan my workouts or think about what to do each day. Over the course of the 9 months I lost 55 pounds, 5 pants sizes, and countless inches. Mak also educated me on healthy eating habits and taught me how to design my own circuits, now that our 9 months together are over my fitness journey has not stopped. Mak always made me feel very comfortable, motivated me daily and made sure I was saying on track. It's an intimating process inviting a stranger into your home, I was so nervous on my first day because I was extremely out of shape (hadn't worked out in over a decade) boardering on the brink of obesity and basically everything made me winded. I was nervous because I felt insecure and worried that I would feel judged by somebody who was far more inshape than I was. Those worries immediately flew out the window the minute Mak walked in. He made me feel comfortable and was extremely encouraging. I'm so thankful I jumped in head first and pushed those worries to the side. 9 months later I am more confident than ever, I have so much more energy, and I gained a great friend in a Mak along the way. I have no hesitation in recommending Mak to anyone who wants to kick start their fitness. If you are still not sold, please feel free to reach out to me. I would be happy to answer any questions you have about my amazing experience with Mak.
Repetition wins your reward! Slow and steady wins this healthy race. I'm starting to see and physically feel positive because of the small changes I've made that are making a difference. I can breathe better, I am beginning to feel stronger eveyday. It's slow but I'm regaining confidence in myself again towards my health goals. More sleep, good supplements, healthy coffee, low sugar, good protein and most important, water, water, water! Thanks for continuing to believe in and support me. It means the world to have a trainer and mentor that's experienced and always encouraging to help me be the best version of me no matter what challenges I am facing. You've helped and still continue to help me to work through the hard stuff. It's both a mental and physical battle and Makal Riley is great at working around the hard stuff to keep encouraging me to strive to move forward and be successful. I have a long journey ahead yet, but I have a great and experienced trainer in my corner. Thank you!
Mac is gentle soul. Thoughtful, engaging, fun to talk with. BUT there's nothing gentle about training with him! Mac is business and knows how to get me to give all I got! It's so satisfying to spend that half hour with him and finish my day on top of the world. I aee him training people of all abilities and the look on all our faces is the same at the end. We've added one more workout to achieve our goal and that's what Mac inspires and pushes us to do. Yay Mac and everyone he trains!!!
Mak is the best! Always look forward to his workouts! Thanks for always inspiring us!!
Mac really knows what he's doing and more to that he makes sure you know what your doing. He makes sure that your form is correct and constantly encourages you to push yourself. He's approachable and listens making a program to suit my needs more easy.
I met Mac when he was working at Planet Fitness as a personal trainer. In the 6 or so months I had the pleasure of getting to know and train with him, Mac was a wonderful influence for me in improving not just my physical health, but my mental health as well. He was always so positive and motivated me to push through a workout even when I didn't feel at the top of my game. He is very down to earth and not afraid to be silly - which made the workouts more fun! I loved that he always invited us to challenge ourselves, or to slow it down if something was too hard. He really personalizes each session to the trainee and will modify things on the spot if need be. I miss getting to see his smiling face at Planet Fitness every Wednesday/Thursday, but wish him the best in his well-deserved endeavor. "And as always, thank you for your time effort and energy."
I have went from being sedentary to working out 3 times a week. Mac did a great job helping me get conditioned to the point where I can play basketball again and workout 3 times a week.
Mac is awesome! He always brings a positive attitude to each session & keeps you motivated. Very professional. Would definitely recommend!
I cannot say enough about Mac Riley . . . 5 stars are not sufficient to rate the service, education and inspiration you will receive if you decide to train with Mac. I would give him 10 stars, if it were possible! In the few months I have trained with Mac and grown to know him personally, my self confidence has increased in my ability to make positive changes in my own life. Mac's enthusiasm is contagious, and it is impossible to be in a bad mood when he is around. His love for health and fitness is a lifestyle, and he has the education and knowledge to back it up. He will go the extra mile to work with your schedule and is an outstanding motivator. It is quite clear he is all about living a healthy, strong and happy life, and wants to share his passion with his clients. If you have the opportunity to hire Mac as your trainer, you will not regret it. He is truly an all-round wonderful human and I HIGHLY recommend him!
I worked with Makal and had a goal to lose 30 pounds and keep it off for the weddings of two of my children. I was 10 pounds into my journey when I we met. Makal helped me understand the muscle groups to work and different ways to do it, to keep things interesting. I travel a lot for work, so he customized workouts I could do in my hotel rooms with whatever was available. Most importantly, he was there to keep me accountable, which has been key to my progress. Knowing there was someone who wanted to know I went to the hotel gym at 9:30 pm and did a workout, and would tell me "good job". Friends and family members get tired of hearing about it. As of today, I just hit the 30 pound goal! He got me where I needed to be, and I now have solid life habits to carry me forward.
Mac is everything you could want in a personal trainer. I've worked with other trainers before and never followed through because I felt intimidated and always felt like I should be in SOME sort of shape beforehand. From day 1, I never felt intimidated to work with Mac. I was 3 months postpartum and the 9 months of losing muscle beforehand-I was really starting from square 1 again. Mac's motivation, enthusiasm, energy, and knowledge is contagious to be around and I always looked forward to going to our sessions. He not only understands and helps with the physical part of becoming healthy, but also helps you overcome the mental hurdles we all face and must overcome. I would highly recommend Mac to anyone and everyone.
When I began my decision on how to improve my life after cancer, I kept looking at pictures of people and The one person who has always inspired me was Mac. His dedication and drive towards his work outs, I started watching his post and following his Saturday morning workouts and that's when I decided to reach out to him. I wouldn't have changed it for the world. I have been working out with him since March. He always shows up and pushes me. There are days Where I am cussing at him inside however. I feel great, my body is finally starting to get in shape. I will continue to workout with Mac and love to recommend others to train with him.
Makal is everything you need and want from a personal trainer! He is training my husband and I and we are extremely happy with the progress that we've made so far on our journey to a healthier lifestyle! He is always punctual to our appointments which means a lot to someone with a busy work schedule. The main thing we love about him is that he works based on 80/20 rule (aka mostly healthy but not to the point you hate it) which is a perfect fit for us. Every time he comes to the gym, you can tell how excited he is to be there, to guide you through your exercises and keep you motivated when things get tough. His energy cannot be described, he is always so positive and so genuinely happy that the work outs pass by in minutes. The one thing that stood out to me the most is how much he cares about his clients. I expected to see and talk to him only in the gym; well, not with Makal. He checks in with you the day after your work out to see if you are sore, if something hurts; not only that, he sends us written down exercises to do on our own. One time I didn't know the exact movements he sent me so he sent me a video of himself doing it. He truly goes above and beyond for his clients! Thank you for being our trainer, we can't thank you enough! Gaia and Brian
Mac is an amazing trainer! I've been working out with him virtually since March 2020. I have seen changes in my strength and body shape that I would have never thought I could achieve at this stage of life. Mac is very creative with the workouts and always provides modifications and suggestions for the moves when needed. His cues of encouragement and tips to make the exercises more effective are always on point. Not only are the workouts challenging but he keeps me laughing and sweating at the same time. I highly recommend Mac for training at any fitness level.
Makal is amazing! I have loved working with him. He makes his workouts fun, interactive, and always provides a lot of variety which I love. He also motivates at just the right time and always provides modifications when needed. I have been excited with the positive changes in my body and I have been able to build back my strength after a previous injury. I am excited to continue to build on all he has taught me!
I have been training with Makal for a few months. Our four-time weekly sessions serve as a staple in my life. He provides the motivation I need to show up for myself. His full time RV living with his family has been another source of inspiration. Getting to train with someone who is willing to go after and achieve their dreams is an experience unlike any I have had with previous trainers. Also, remote sessions allow me to travel often while maintaining a fitness routine. I highly recommend Makal and have often given his name to my friends who are thinking about hiring a trainer, something I would not do if I was not confident in his performance.
Great session with Mac! Mac was calm, kind, encouraging, and helpful every step of the way! He was so knowledgeable and professional, providing clear instructions and teaching throughout the session. He put me at ease and literally rekindled hope in my heart that I am capable (with support) of reaching my physical goals.
Are you a trainer?
Get new clients. Change lives.