Makal (Mac) Riley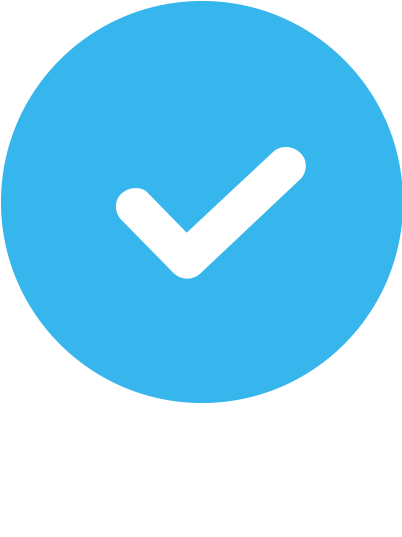 Verified
10 Reviews
About Makal (Mac)
My name is Makal, but I go by Mac (like Mac&Cheese). I'm a devoted husband, proud father of two boys... and we constantly are posting family integrated fitness videos on IG. I've been a fitness enthusiast all my life, but have committed to past four years developing fitness as my career.
I believe through fitness you can not only improve your overall quality of life, boost your self confidence, and learn discipline, but more importantly you begin to realize improving any area of life is quite simple (in terms of complexity). All it takes is hard work and dedication. My mission is to strengthen my clients' bodies along with their minds, because as Tony Robins once said "80% of success is physiological, 20% is mechanical".
In short, I want to offer an experience for people to feel empowered and inspired, where they'll have someone who believes in them as much they believe in themselves... if not more. So if you are looking for a personable personal trainer and a custom workout, I'm your guy.
NCCA Accredited Certifications

ACE Certified Group Fitness Instructor
NASM Certified Personal Trainer
Specialty Populations
Actors, Brides-to-be, Overweight/ Obese
Medical Conditions Experience
Hearing Impaired (Deaf), Paraplegia
Training Areas Served
In-home or Outdoor Personal Training
1930 Buerkle Rd
Saint Paul, MN 55110
Session Surcharge: $0
No Gym Membership Needed!
1750 W Highway 36 Roseville MN 55113
Saint Paul, MN 55113
Session Surcharge: $0
No Gym Membership Needed!
Time. Effort. And Energy. One of Mac's many mantra's! And as your trainer Mac will bring these things along with his expertise and positive energy each and everytime. No matter your fitness level Mac will motovate and design a plan to maximize your results and focus your technique. Mac will also coach you so that when you train on your own you can do it with a deeper understanding and knowledge of how your body and muscles work. Where so many trainers attention sprays to their phones or idle chat amongst co workers and members Mac can typically be found buried in a text book studying and working hard for his clients. If you are a weekend warrior like me or a gym rat or have physical limitations Mac is your trainer. I have seen him working with the same energy with clients of all shapes and sizes. Since working with Mac I have seen amazing results and muscles in places ive never had in 30 years LOL. I cant give anyone a stronger recommendation than i would Mac. I have no doubt he would be successfull in any field he pursued. Get on his schedule. Take a chance. Bring your time. Energy and effort.
Mac is the best trainer I ever worked with . Mac is easygoing,nice and has a good sense of humor.
I had moved into the area of White Bear Lake for college and found planet fitness to be a really nice gym for my budget. Having the option of a personal trainer was such an added bonus; I was encouraged to set goals and I have accomplished some that I didn't even intend on conquering. While wanting to become physically fit, Mac also had such a contagious positive attitude that helped me become mentally healthy as well. He genuinely cared about my personal life and used his positive words as encouragement for my workout. Would highly recommend him to anyone!!
In the 6 or so months I have known and trained with him, Mac has been a wonderful influence for me in improving not just my physical health, but my mental health as well. He is always so positive and motivates me to push through a workout even when I'm not feeling at the top of my game. He is very down to earth and not afraid to be silly - which makes the workouts more fun! I love that he always invites us to challenge ourselves, or to slow it down if something is too hard. He really personalizes each session to the trainee and will modify things on the spot if need be. I will miss getting to see his smiling face at Planet Fitness every Wednesday/Thursday, but wish him the best in his well-deserved endeavor. "And as always, thank you for your time effort and energy."
Every time you see Mac he'll make you feel like a friend! He keeps sessions up beat and fun but also personal. Also he can relate any situation to a song quote. 10/10 reccomend
I am a retired teacher and have always had goals for myself. In April of 2017. I began working with Mac Riley. Mac listened as I explained what goals I had set for myself. He began by instructing me and incorporating cardio exercise, free weights and movement exercises to build a manageable program. As he met with me, he monitored my progress in all areas! I found Mac to be very knowledgeable, always encouraging, and interested in how I was feeling about the workouts. He was genuine in his teaching and I loved when he would share about his boys! Mac is an excellent teacher and highly motivated trainer! Thanks to him, I am confident in using the equipment and weights to keep me on the path of being the best I can be! I highly recommend him!
To whom it may concern, Mac has been supportive, motivating and inspiring to my life. I had a critical cardiac life changing event last summer concerning my health. No heart damage but a chance to make my health better and change past poor choices. This amazing trainer, Makal Riley focused on my specific needs for a 58 y/o grandma and created a workout regime to achieve my goals of increasing cardio activity and weight loss that was manageable and obtainable. I am so grateful our paths crossed. Happy to say I am working out 5 days a week between PF and my work place activity center. I have lost 20 lbs and feel inspired to keep improving my health. My cholesterol levels have corrected and are text book perfect! Please contact me with any further questions regarding this outstanding trainer, Makal Riley
Makal (Mac) is a bright, kind, and motivating personal trainer. He meets his clients where they are at, listens carefully, and adapts/tailors to their needs for each session. In addition to helping clients who have interests in losing weight, building muscle, or other specific fitness goals, he also supports healthy living as a lifestyle, including providing information on reasonable and helpful eating habits. If you have injuries or specific medical needs, he is willing to work with you in a safe, productive way. Moreover, he knows how to work with a diverse clientele which I have found previously difficult to find. Finally, he is extremely respectful and thoughtful about using your home space if you choose to do sessions at your home. I highly recommend, Mac!
I've been training with Mac for a short time but his overwhelming support feels like I've known him for a long time. He cares about my over all health and well-being and not just the physical exercise. He is always supportive and encouraging. Yes he will keep you on your feet and work you out like crazy but your progress will definitely show. I'm lucky to have him as a trainer and biggest supporter.
Although I'm a very busy person, I always enjoy my sessions with Mac! I hate to miss a session (although sometimes that is unavoidable given my work). He is always prepared, on time, pleasant, and I feel my work sessions are designed just for me and to fit my needs. I look forward to many more sessions!