Cyndi Springford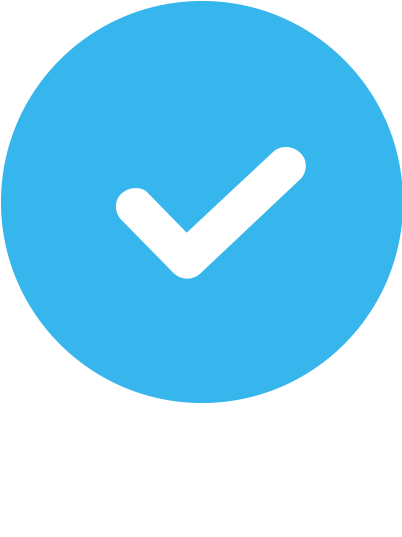 Verified
23 Reviews
Gym
COVID-19 Vaccinated
About Cyndi
I have worked in the health and fitness industry for almost 25 years. In addition to being an ACE Certified Health Coach and Personal Trainer, I obtained my Mind/Body Eating Coaching Certificate in 2014 from the Institute for the Psychology of Eating in Boulder, CO. My passion is to help women heal their relationship with food while developing an enjoyable and sustainable exercise program. I meet each client where they are and encourage them to take baby steps in the direction of their goals while embracing the process. I'm a body positive weight neutral trainer who would rather focus on all the other benefits regular physical activity can provide.
My favorite client story
One of my current clients had a goal to do a push up on her hands and toes. In January of last year, we started very slowly, first doing wall push ups, then hands on a couch, followed by hands on a table. From there, we did some modified push ups and stability ball pushups. Seven weeks later, she did 3 push ups on her hands and toes. Today, she did 2 sets of 10! I love seeing my clients become empowered and confident in their abilities.
My favorite exercise
I love to run! It's something that I started doing over 15 years ago and I never dreamed I'd have ten completed marathons under my belt.
My favorite quote
Consistency breeds competency. Competency breeds confidence.
My training philosophy
I am a body positive, weight neutral personal trainer that believes fitness should be accessible and welcoming to all shapes, sizes, and walks of life. I am a firm believer in being process oriented instead of attaching to an outcome.
My training experience
I have been working in the health and fitness industry since 1993. In the past 27 years, I have trained men and women, from the age of 14 all the way to the age of 82. I have worked in commercial health clubs as well as corporate fitness centers. Currently, I work one on one (and partner train) with clients in my home studio in Plaistow, NH.
Areas of Expertise
Strength Training

Wellness

Cross Training
NCCA Accredited Certifications

ACE Certified Health Coach

ACE Certified Personal Trainer
Additional Certifications
Institute for the Psychology of Eating - Certified Eating Psychology Coach, CPR/AED
Education
AA in Business Administration
Who I Especially Like Working With
Runners, Women
Medical Conditions Experience
Breast Cancer, Neuropathy, Obesity, Plantar fasciitis, Postural Issues
I had the privilege to meet Cyndi approximately two years ago. I had never been to a personal trainer before and I was concerned as all I had ever heard from friends was how their trainer "killed" them. I had seen her card at my massage therapist's office knowing that if they fix people with injuries they wouldn't recommend a trainer that would participate in the mentality of "no pain, no gain" so I took a chance. I am so grateful that I did. Cyndi has been personable and professional, making adaptations for my injury post surgery, building my confidence in believing in my body's ability without causing pain and always checking in with me post-workout. She works with anyone at any experience level and focuses on your ability and your goals. I would highly recommend her to help anyone achieve their fitness goals.
I've known Cyndi for a few years now. She's tough and effective in her workouts but the best thing about her is her perspective on fitness and wellbeing. She has completely changed the way I think about my body, health and food. I highly recommend Cyndi to anyone looking to improve their fitness level and break out of the diet trap.
Where do I begin with my review of Cyndi... in 2012 I was overweight, unhappy, unmotivated etc etc etc. From a trainers standpoint I was a nightmare. I was working 75-85 hours a week. I was making unhealthy choices and had no follow thru with my wellness lifestyle. Cue Cyndi, she lead me on a journey to discover my full potential. How to successfully marry my two worlds. To incorporate time and energy for a better me. And not only did I acheive physical goals I was better at my job and prioritizing etc. Weight loss was a bonus to the way I was feeling after being with Cyndi and learning a better way to take care of me. I wasn't stuck at the gym for hours I was utilizing the tools to get my exercises done correctly and efficiently. She followed thru with her commitment as my trainer with not only getting me in the best shape of my life but changing how I was living my day to day. From training that was geared solely to my needs, meal plans and constant check in to see me progress!! In the spring of 2013 I took on the biggest challenge of my life and ran the Boston marathon. I was stopped at the barracks at mile 23 after the horrific incidents that occurred that day. Not only did she coach me thru the distance, she helped me mentality deal with the events that unfolded on that day. So much so that I ran the next consecutive two years. Besides, exercise and mental health and accountability, Cyndi is a coach and a life time friend.
I first met Cyndi at the fitness center where I worked, and from the moment I met her I knew she was amazing! Her energy level and knowledge are off the charts and her honesty and passion for helping her clients are just some of the many (MANY) qualities which define her style. She is friendly, supportive, understanding, non-judgmental, responsive (and so much more) - everything that IMO, a client wants in a trainer. She helped develop my love of fitness, helped me understand that all movement is good movement, to embrace my body for all that it does for me, no matter what workout I am doing. If you are looking for a personal trainer that is vested in you and your goals, I strongly recommend giving Cyndi a call. You won't regret it! - Gina (a former client and now a boxing trainer herself!)
If you need inspiration, dedication, knowledge and proven results than Cyndi is the fit for need. You will not be disappointed with the quality training you will receive
Cyndi is a fantastic trainer. She is the kind of trainer that not only helps you work on your physical form, but your mental one as well. She is someone who listens to you & teaches you to listen to yourself. She will encourage your body to move in ways you never thought imaginable and she will help you strengthen your muscles and your will. Cyndi is an intuitive trainer who uses her years of professional and personal experience to motivate you in the most positive way. If you are looking for a trainer who is going to push you to your breaking point and leave you hobbling and cursing, Cyndi is not for you. If you are looking for a trainer who will have you walking away from your sessions with your head held high, a smile on your face and sense of accomplishment that you are making daily changes inside & out, Cyndi IS for you.
Cyndi is an amazing person, always looking for the positive side of any issue and always eager to really listen to what is spoken to her. She is incredibly focused, has been in the fitness field snce I've known her which is over 20 years ago. You could not find a more knowledable personal coach or trainer than Cyndi. She rocks!
I first worked with her when I was a new instructor myself. She was, and still is, a constant source of knowledge and inspiration. She has a natural ability to teach and to explain even complex ideas in a simple easy to follow format. Her knowledge and experience is well rounded and based on her own continued study and work. It's all based on science and not trends. She's simply wonderful and I look forward to my continued association with her.
Without Cyndi I'd still be stuck in the obsessive diet mentality. She is a big reason I can enjoy so much more of my life today. I highly recommend working with Cyndi. It's a self investment you will not regret.
Before I began my personal training sessions with Cyndi, I had no idea how to exercise effectively. Trips to the gym would leave me feeling lost and self-conscious. Through our sessions, Cyndi taught me how to listen to my body, exercise in ways that I enjoy, and make movement a part of my life instead of just a frustrating chore.
I really didn't start exercising untl my 60's and wasn't sure I could do it, but I gained so much confidence in my abilities working with Cyndi. Every time I thought she was trying to kill me, I realized I was becoming stronger. Because of Cyndi and her sunny, positive disposition, I have changed my attitude toward exercising and have more confidence in myself. She is simply the best trainer!
I feel so fortunate to be working with Cyndi as my personal trainer. I don't think you have any idea what you have done for me. You've taught me great technique, know just when to challenge me, and you are positive, encouraging, and motivating. You have a way of keeping me focused and interested. And I appreciate that when I'm working with you - I know I have your undivided attention, and that you are there for me. You've shown me how to enjoy exercise, take small steps and stick with it, take breaks when I need them, and most importantly, to listen to my body and my mind together. I feel the healthiest I have felt in a long time. I love working with you. I love your humor, your drive, your professionalism, and your willingness to reach out and share yourself and your knowledge with others. I'm so lucky to know you.
I cannot tell you how much I appreciate all that you continue to do for me. I don't know what to say. I wish I believed in me as much as you do. I've been living under this dark cloud for so long, and I'm feeling like I don't have to, and that I don't deserve to. I am so hopeful and just want to thank you again for being there for me.
You know you have found the best personal trainer when you're running your first 5k in 90 degree heat and your trainer (a former marathoner) is running with you, at your pace, encouraging you the entire time! The best part about training with Cyndi is that she meets you where you are - both physically, mentally and emotionally. She makes fitness fun and healthy and focuses on your wellness as a whole. I would not consider training with anyone else. We just celebrated our two year training anniversary!
Cyndi is the kind of trainer for you if you want to receive results that don't always show up in the mirror. She is someone who is going to listen to you and teach you to listen to yourself. She will encourage your body to move in ways you never thought imaginable. She will help you strengthen your muscles and your will. Cyndi is an intuitive trainer who uses her years of professional and personal experience to motivate you in the most positive way. If you are looking for a trainer who is going to push you to your breaking point and leave you hobbling out of the gym, Cyndi is not for you. You walk away from her sessions with your head held high, a smile and sense of accomplishment that you are making daily changes inside and out.
Cyndi is a very knowledgeable and supportive trainer. She has been able to offer suggestions to help with my back pain and increase my strength! If certain exercises aggravate it, she gives me comparable exercises to continue my strength training program. I highly recommend Cyndi, if you are looking for an understanding, knowledgeable trainer and coach.
My objective toward physical movement and better health was unquestionably enhanced when I crossed paths with Cyndi , as my personal trainer. Cyndi is professional and undeniable knowledgeable. And she taught and challenged and encouraged. But more importantly, Cyndi heightened my awareness of healthy, balanced fitness, without guilt or fear or extremes. Two years later, I continue to exercise with the pleasure of moving my body, being active, eating without judgment, and feeling good about it all ! Seek her out if you can. You won't regret it.
Just wanted to say if you are in the market for the 1:1 special attention a trainer can provide no matter what fitness level- this is the trainer for you. She is flexible and has the knowledge to accomodate any injuries you may have. I have trained with her for over 3 years and I am stronger than before I had neck surgery. Check her out- you wont be disappointed!
I have been working with Cyndi since 2016. I had no idea what I wanted to work on when I contacted her, I just knew I needed to do something. I'm coming up on my 4th year working with Cyndi and we have structured and crushed tons of goals together. She is supportive and caring, yet she pushes you to do your best work. You will always feel better leaving her studio than how you felt when you walked in. It's a mantra she lives by! Do yourself a favor and contact her - you won't regret it!
Cyndi is a wonderful trainer who focuses on building strength while avoiding injury. I love her supportive and non judgemental approach.
My subject line is what you will get with Cyndi! She doesn't try to sugar coat things...it's clear cut with her. She takes a lot of pride in what she does and her ultimate goal is to have her clients find happiness within themselves and to be comfortable with who they are all while giving the best workouts for you, individually. She's not the kind of trainer that promises results in 21 days. She's more realistic and wants to work with you to see your goal through. You would be very lucky to have Cyndi as your trainer.
Cyndi and I met online and were friends before we knew it. She listened to my needs, identified my fears and created a plan that not only helped me understand what I needed to do, but why I needed to do it. Consistency is key and she is committed to supporting you to achieve the best version of yourself and is a great friend and support system off hours. Cyndi's program, made me both physically and mentally stronger at a time that I needed it the most. I used what she has taught me regularly and have been stronger and more mentally stable. My job as a financial advisor is intense. I came from engineering and needed to work with someone who could explain the why behind what I needed to do. My career exploded 10 fold after I began working with Cyndi. I am so thankful I said yes! She has a way about her that makes you feel comfortable and accepted even at the most vulnerable times. Her program is uniquely designed and effective long term. Like anything, you need to stick with it and be consistent to see the best "results". I encourage those, near and far to engage in her services, especially in this time of uncertainty. She will be a ray of sunshine in your dark days.
Cyndi truly shapes and organizes your workout to your personal needs, I have been a member/client for over a year , throughout personal/business struggles she adapts and accepts accordingly. Stepping into virtual training is just enhancing her already on top care for her clients...
Are you a trainer?
Get new clients. Change lives.