Kevin Burgess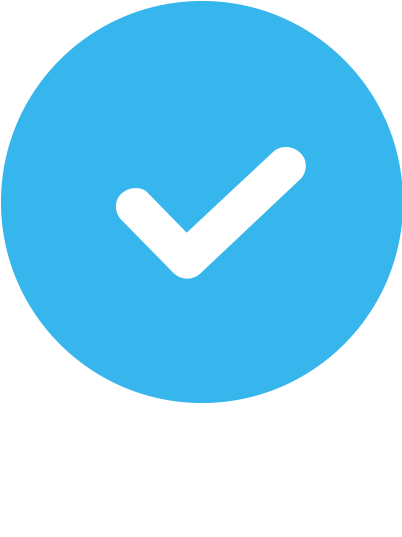 Verified
13 Reviews
Outdoor & In-Home
Virtual
About Kevin
Improvements in whole health and well-being can be experienced at any age. I am a coach and facilitator for clients seeking personal lifestyle changes through increased physical activity and healthy eating habits. In order to achieve whole health, it's important to move well, fuel the body with nutrient dense foods, and manage stress in a healthy environment. Improving physical activity through flexibility and mobility, functional strength, and cardiovascular exercise helps us to move better and live a more pain-free, active life.

As a mature adult, I recognize the importance of physical activity in order to play with my grandchildren and engage in my favorite recreational activities. But whether your goal is to feel healthier or prepare for active retirement, I listen and work with you to create a health program to help you achieve your best you.

While I have trained youth and high school athletes, adults, and recreational athletes for over 15 years and continue to train adults age 40+, my primary mission is preparing people age 50+, including seniors age 65+, to move better, move often and lead an active, health lifestyle during the best years of their lives!
My favorite client story
I've worked with a husband and wife for over one year. I started working with Trisha first and she had difficulty getting up and down from the floor. We started slow and gradually worked up to more challenging workouts. Recently, she and her husband Roy enjoyed a 3 week active vacation in Australia with hiking, biking, and kayaking. Seeing the results of a client's hard work is very satisfying!
My favorite exercise
Hard to pick one because there are so many important ones that I like. Personally, my favorite exercise is a tie between the Turkish kettlebell get up and kettlebell swing. For my clients, I like goblet squats for their total body affect. It invokes core strength, arm strength, and leg strength with less stress on the low back.
My favorite quote
"You'll always miss 100 percent of the shots you don't take." --Wayne Gretzky, ice hockey great
My training philosophy
We have been given a body to care for and keep strong in order to enjoy a healthy quality of life. Care for yourself in body, mind, and spirit. Move well and often, eat healthy real food, surround yourself with positive healthy relationships, maintain a healthy environment at home and work, and care for yourself spiritually. These aspects of whole health are intertwined and must each be cared for to maintain balance and optimal health.
My training experience
My 30+ years of putting people first includes training individuals to be healthier and more active, coaching adult and senior (65+) group exercise classes, teaching skiing, and coaching youth and varsity high school ice hockey and lacrosse.

In addition to owning and operating my own personal training, health coaching, and group exercise business, I am a past NSCA State/Provincial Director for NH.
Areas of Expertise
Core and Balance

Nutrition

Strength Training

Weight Loss

Flexibility and Mobility

Muscle Gain

Posture

Kettlebells

TRX

Functional Training

Sports Performance Training

Myofascial Release

Cardiovascular Conditioning

Cross Training

Injury Prevention

Stress Reduction

Wellness
NCCA Accredited Certifications

ACE Certified Health Coach

ACE Certified Personal Trainer
NSCA Certified Strength and Conditioning Specialist
Additional Certifications
FMS Level 1, Functional Aging Institute Certified Specialist, YMCA Fitness Trainer, CPR/AED
Who I Especially Like Working With
Beginners, Men, Middle-aged, Overweight/ Obese, Post-rehab, Seniors, Women
Training Areas Served
In-home or Outdoor Training
After having had two knee surgeries and one shoulder surgery between us, our big goal for personal training was to be able to truly enjoy our long-planned trip to Australia. We were thrilled to be able to take a very active outdoor vacation and feel great at the end of every day! From hiking to cycling to kayaking, Kevin got us fit and ready for everything Australia had to offer. Thanks!
It was so great to see such progress after spending just three months working with you! I'm reaching goals I didn't think I would ever make. Kayaking went better than I had even hoped. We made an hour long trip Thursday evening, half of it paddling into a stiff wind, and then took another two hour trip yesterday. I even carried my own boat to the water. Thanks coach!
In the few short months that I've worked with Kevin, I have gone from a relatively non-active person who hated to exercise, to someone who actually enjoys and looks forward to each workout. Kevin's coaching and encouragement has been a key to my success. Every day I wake up feeling stronger and more energized. Kevin regularly changes my workouts and adds new exercises to keep things interesting, and pushes me to that next level. He recently added a Kettle Bell workout that I am absolutely in love with. I wake up sore, but that good feeling of sore – the kind that makes you remember how hard you worked, but goes away after a hot shower and leads to some satisfying weight loss – 3 lbs this week alone. I have a long way to go, but I'm confident I will reach my goals with Kevin's assistance. Truly life changing experience so far!
I really have enjoyed your class and know that it is helping me gain overall body strength, which is so critical in mountain biking. You have been a wonderful coach: always smiling, encouraging and knowledgeable about your craft. Thank you for the dedication you put into making your class such a success…
I wanted to say thanks for the great classes. When I moved here I knew I needed something like this to keep me on track and your class is just what I was looking for!
I began training with Kevin a few years ago and truly appreciate his knowledge, professionalism and the personal attention he gives to each participant. Workouts are fun, challenging and effective. Kevin focuses on my training needs and the needs of other participants. He pays attention to our form and coaches us to make sure we are getting the full benefit of the exercise and avoiding injury. Kevin offers modifications of exercises in order to be sure each participant is working within their capabilities while still challenging them in order to see to improvement. This program is personal training in a small group environment. Workouts are varied and never boring. Kevin creates workouts that improve my ability to function well in my everyday activities as well as perform better and stronger in my athletic pursuits. He makes sure to include exercises that focus on building the strength and endurance that I need working as a hairdresser for many years and as a distance runner. Since I began training with Kevin, I have better posture, form, strength and endurance. I look forward to the workouts and love the way I feel after class and the rest of the day. This is a great program!
I have enjoyed working with Kevin for the past several years and was thrilled when he opened his own program. Our workouts are always different, challenging and fun. Kevin has structured his program to allow his clients to take working out seriously while maintaining an enjoyable and welcoming atmosphere for all fitness levels. I appreciate that he is willing and able to modify exercises and workouts to fit individual needs based on pre-existing injuries and abilities.
As I get older, my biggest concern is about staying mobile and avoiding injuries. I feel that Kevin's program wisely puts a focus on mobility first, ahead of simply building strength. Doing things the other way around previously left me with injuries in both shoulders that required months of rehab. I'm still getting stronger and building stamina, but not at the cost of being able to lift my arm above my head. Kevin's classes are always positive, never boring and seem to fly by. I'd recommend the program to anyone looking to get fit, and do so in a safe, fun way.
I have been working with Kevin for a few years now. As a 40+ business professional in Manchester I have sought out a program that would allow me to stay fit while making it to work on time. I appreciate Kevin's professionalism and knowledge. He brings a great deal of enthusiasm to the early class with a different routine every day. This program has become a key part of my life and something that I look forward to and make every effort to attend.
I started workouts back in August and have been going religiously ever since. Kevin takes the time to give you proper instruction while providing a challenging and fun workout. It's also great to have workouts that involve cardio, agility & strength training. This class is well worth the early morning wake up and I highly recommend it.
As a coach who works with high school athletes myself, as well as someone who still races cross country ski races I have found Kevin's morning f(XTC) program to be very well done. He is clearly very concerned about making his program balanced and safe for all attendees – pushing everyone as far as they want to go, while being very aware of limitations due to injuries or weaknesses. The variety of the exercises is particularly enjoyable making each morning different and still challenging. Kevin is very knowledgeable and continues to research and study so that he can help each person move forward as they want. On top of all of this, the atmosphere he creates is light hearted and non threatening so that people of all levels can make the most of a workout. When possible he works outside which I find particularly enjoyable.
Week after week I feel stronger and stronger…
The lunch time class is a great total body workout. Kevin packs a lot of high intensity exercises into a short class and varies the workouts to keep it interesting and fun!
Are you a trainer?
Get new clients. Change lives.