Arthur Ostrom - Gym Membership Required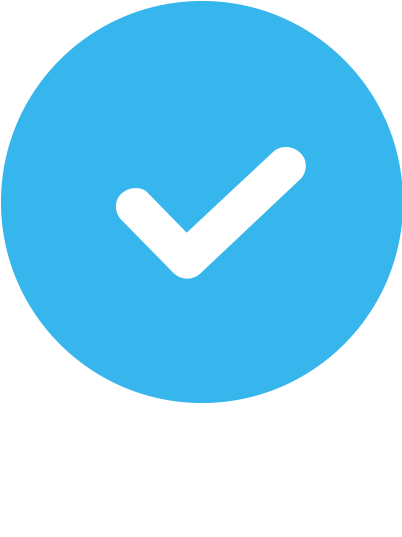 Verified
10 Reviews
Gym
COVID-19 Vaccinated
About Arthur
American Council on Exercise Certified Personal Trainer, ACE Certified Senior Fitness Specialist with a Post Bachelor Degree in Dietetics approved by the Academy of Nutrition & Dietetics at Montclair State University. Focus is working with clients that are serious about lifestyle changes & older adults with emphasis on balance and fall prevention. Another focus is on weight reduction by teaching clients the proper way to consume foods that they normally eat. I work continiously to help my clients reach their fitness goals & lead healthier lifestyles.


Areas of Expertise
Core and Balance

Nutrition

Strength Training

Weight Loss

Flexibility and Mobility

Functional Training

Cardiovascular Conditioning

Wellness
NCCA Accredited Certifications

ACE Certified Personal Trainer
Additional Certifications
ACE Senior Fitness Specialist
Education
Post Bachelor Degree in Dietetics
Who I Especially Like Working With
Brides-to-be, Overweight/ Obese, Peri/Post-menopausal, Post-rehab, Pre/post-natal
711 Brinley Ave
Bradley Beach, NJ 07720
No Gym Membership Needed!
2100 NJ-35
Sea Girt, NJ 08750
Session Surcharge: $0
Gym Membership Needed!
I have had great success with my training program with Arthur and as a result have met many goals including maintaining a healthy pregnancy. I am 36 years old, 5'9, and at the beginning of my program with Arthur, my weight fluctuated between 166-169 pounds. My initial Body Composition read at [34%] which put me in the "overweight" category. One of my initial goals in order to become pregnant was to reach a healthy weight and body composition percentage. Upon discussion with Arthur, we agreed that in addition to overall weight loss, I needed to build and strengthen certain muscles to assist in the physical limitations that pregnancy and childbirth would put on my body. My sessions included strength training exercises designed to emulate the increasing pressure put on my body as a result of pregnancy as well as  develop the strength to care for a newborn infant after childbirth. Each session became increasingly difficult, but in such a gradual way that I never felt discouraged or apprehensive about the program. I began to feel more confident about my abilities and eager to try some of the things that I was apprehensive about before. Arthur was with me every step of the way. He emailed me after every session, recapping our work and sending me articles and ideas for pregnancy related recipes and workouts. This was probably the most important aspect of my program. I was accountable to someone and that person cared about how I felt after my sessions, what I was eating, and how I felt my progress was. I was never afraid to ask questions and Arthur was always prompt in responding. Together, Arthur and I changed not only my appearance, but more importantly, my lifestyle. I began my pregnancy at a weight of 158 pounds and have only gained 24 pounds at week 39. My body has handled the stress of pregnancy so well that people can't stop commenting on how great I look (for being 9 months pregnant). While I occasionally give in to cravings, I have become so accustomed to following a healthy and reasonable diet plan that I truly don't overindulge in high calorie, high fat foods. And while my workouts have slowed down in these final weeks, I am still committed to walking every day. I cannot recommend Arthur Ostrom enough to anyone actively trying to become pregnant. I am looking forward to working with him in a few weeks to start getting rid of this baby weight! **UPDATE** 6 months postpartum and I have not only lost the baby weight but I am 15 lbs LESS than my pre-pregnancy weight. Arthur has been instrumental in making this happen for me!
Artie Ostrom has been working with me as my personal trainer since Jan 2013 now and I recommend him highly to anyone who is concerned about their health and physical condition and here's why. Back in March 2012 I underwent Rotator cuff surgery on my left shoulder and a week or so after, went to Rehab. When I got the OK from the Dr. to go to a trainer to regain my strength and reflexibility and also entering my 60's I decided to make the investment in myself to get in shape so I can enjoy my life going forward. I joined Jersey Shore Fitness Shop in Bradley Beach but got a little intimated with all of the machines and apparatus there. I asked the staff, who was very helpful and they told me that as far as a Personal Trainer is concerned that Art Ostrom was very good. I asked around and they all seem to point in his direction. Besides, he has very impressive credentials – as an ACE Certified Personal Trainer with a degree in nutrition. It was the best decision I have ever made! In very little time Artie got me not only back in shape but stronger than ever in that shoulder. A few shorts years after I developed another bone spur in my right shoulder and needed to have the same surgery on that side as well. After "rehabbing" that side, I got released from the doctor and he said, whatever or whoever you went to before, go back to him and do the same on the right side as you did on the left because that side is in great shape! Thus, I've been with him ever since! Every training session is always a little different then the last and the man is always thinking! For instance, when we start at the gym, there may be only a couple of people but the place fills up pretty quickly so the exercises he has planned for me sometimes can't be done with the machine he wants to do it. He quickly thinks of another way to get the job done with another machine. He pays special attention to Nutrition and I get reminders by email all of the time about drinking water or asking what I had to eat after the workout the night before. He's a special trainer, with a lot of charisma, easy to work with and very knowledgeable! I never thought I'd say this, but I really enjoy my workouts with him! I would recommend Art to anyone looking for a personal trainer. If you have any questions, feel free to email me at kjewell21@optonline.net
I have been training with Art for about a year now where I have been utilizing various fitness routines and modern health tactics to assist me to pursue the proper fitness physique needed for a position within the public safety field. I would highly recommend Arthur to not only provide the motivation, but the dedication a professional trainer should administer to their trainees in for their desired results. I am a 6'6" 25-year-old male living in Elizabeth, NJ where I commute every week down to Bradley Beach to train with Arthur. My aspiration to become a New Jersey State Trooper requires my fitness level to exceed in cardio and muscular strength levels. While working with Arthur, I know he puts me in the right direction; giving me a continuous balance of diet improvements and focusing on effective cardio and muscular exercises within our training facility. He challenges me by teaching proper forms, ensuring correct rest periods and issuing constant body exercises to give me the most beneficial results to pursue my goals. Without a doubt, I would recommend Arthur to anyone pursuing their fitness goals or simply striving to learn more about being healthier. He provides every trainee he teaches with the knowledge and dedication to succeed. Arthur has exceeded my expectations for his program and I am always looking forward to training with him. No matter your age, physical fitness level or your fitness goals, Arthur will be able to provide you the tools needed to succeed in your endeavors.
For years, I watched my mom lose her mobility and live in chronic pain as her bones literally crumbled from osteoporosis, and I was determined to avoid it. I ran, hiked, biked, sailed, swam, did yoga and everything I could to stay active. So imagine my distress when I was diagnosed with the bone disease, too. Not just osteopenia, but full blown osteoporosis. For many reasons, which are a whole other story, I did not want to take prescription medication; I knew I had to find something else. When a neighbor (who looks fabulous from her training) recommended Art, I hoped that weight training – which was something I hadn't really done – might make a difference. So I gave it a tentative tryout. Now I am "all in." At age 62, I feel stronger and have better balance than I have had in decades. My sessions with Art have exceeded my expectations. He tailors training specifically to my needs The more we work together and he gets to know my activities and aches, he is able to figure out the best workout for me to improve my fitness while avoiding or not worsening any injuries. He really understands body mechanics and physiology (especially of our "more mature" bodies?) I also like the fact that he changes up the sessions each time; I don't think I've ever done the same workout yet. It keeps it interesting and fun. And he always has suggestions for how I can adapt some of the exercises to do at home if I want. Another huge plus: Art offers valuable nutrition advice that has also made a difference in my progress. For most of my life, I've been very aware of what I eat and have had a pretty healthy diet. But Art's advice about protein and carbs before and after workouts, and his general nutrition knowledge, have added to my success. Plus, I really appreciate other tips and techniques that he recommends through regular email and text follow-ups. The final thing I want to say is about fees. As I near retirement and am concerned about finances, I worried at first about adding another regular payment to my expenses. I've come to see that Art is more knowledgeable, reasonable and expert than so many others in the field and I now view my time with him as an extremely worthwhile investment in my personal health and dreams. He knows that my goal is to stay very active as I age, continuing to lead hikes, sail, etc. In fact, my husband and I hope to backpack the entire Appalachian Trail when we retire. I'm not sure that will really happen, but if it does, I will be much more ready and able thanks to my sessions with Art! I highly recommend him to anyone wanting to feel stronger and healthier, no matter what your age.
I have been training with Art for over four years. As a retired young senior, Art has motivated me to eat better and he's helped me improve my BMI through strength training and good nutrition. I have never been stronger in my life! Art's expertise and guidance has given me a strong core, better balance, and improved endurance. He knows my limitations and tailors my workouts around any aches and pains. He knows what he's doing!
My experience with exercise along with nutrition, and the knowledge of both have always been very minimal. I have attempted to have trainers in the past, hoping that it would motivate me to stick with the gym and have it become a part of my daily routine. Needless to say, the trainers I have experienced were the opposite of motivating, and quite harsh about my being overweight. Anyone who is not happy with their appearance or feel like they have "let themselves go", know that the last thing you need is someone looking at you like a paycheck and adding to those insecurities. Artie was the furthest thing from what my past experiences had taught me of what a "trainer" was. Last September, I was proposed too, and this October 13, 2013 is my wedding day. That is when I started my training sessions with Artie. I knew I had to do something to feel my absolute best on the most important day of my life. He was amazingly helpful and really concerned about my needs and what I thought I wanted to focus on the most. Before beginning the training, he had me fill out a form that stated exactly what I wanted to accomplish and what I know my weakness are. He went over nutritional facts with me as well as guided me through the process of fitness training and how it began with my diet. A word I usually dreaded hearing, but what he meant is just being aware of what I eat, the portions I had, and how often. I told him what I did and did not like and he gave me options to fit what I already ate, just told me the right times and portions to eat them in. After each passing session, I noticed that I had more energy, my strength was improving, and my knowledge of what I was consuming was vastly growing. Even on the days that I was not training with him, Artie was always available. If I had a question, he answered it. If he came across an email or article that would help me with my goals or were based around my concerns, he sent it to me and went over it the next day I trained. I was and still am so comfortable with him. He is very focused and gives you just enough push to help you get where you want to be, but he never pushes you so hard, that you are scared to return. This was my favorite part; he made me see strengths I never knew I could have. I am very happy to say that, I have lost a total of 20lbs. since I began my training sessions with Artie. I purchased my wedding gown a size too small and it was nowhere near closing in the back. When I went to my final fittings, it not only zipped, but they had to adjust some areas because I fit into it almost too well! My arms are more defined and my confidence has improved greatly. I owe it all to Artie and my hard work that I know I could not have accomplished without his motivation and positive methods. I will continue to tell my success story to others and recommend that Artie is the one to help them create their own!
I have been training with Artie Ostrom since February 2013. I had surgery for a broken ankle and screws and plates were placed to hold it together. After five months I was able to walk again but had no stability or flexibility in the ankle and still endured some swelling and pain. Since I knew I had to do something someone recommend Artie. I now have strength and full range of motion in the ankle. I can go up and down stairs without stopping on every step. Through his changes of exercises and enduring my limitations my balance, confidence and everyday life issues have improved dramatically. Another bonus, I also lost 50 pounds in my first 9 months, pounds which were not my original priority. He has changed my eating habits to more nutritional meals and snacks. And I am no longer on diets it's just the new way I eat now. As a baby boomer I did not think at my age it was possible but it is. I highly recommend Artie to show you the way to get a better quality of your life. His dedication to his clients is amazing and always looking for new things that will help make it an easier transition to attain your goals.
I would highly recommend Arthur as a personal trainer. Artie is the fourth personal trainer I have had. The other trainers were located out of state were we use to live before moving to NJ. A key criteria for choosing Artie is that he offers the nutrition as we as the exercise program. Artie nutrition advice is down to earth and is tailored to meet your current life style and habits. He does not advocate a particular product line of meals or supplements. Rather he takes what you are currently eating and advises on how to migrate to healthier food intake that keeps you full, yet allows you to achieve your personal goals. Artie is willing to keep reviewing were you are as long as you are willing to provide the information. For me personally this sets him apart from most of the other personal trainers I have worked with. Artie will help you track your nutrition in many ways including fitness apps. I have been using MyNetDiary. Since February I have substituted a significant amount of fat for muscle. Nutrition advice from Artie is at least 50% responsible for this body composition change. In addition to the nutrition advice I have been training with Artie on average six, 1 hour sessions per month. Artie has the ability to make you lift a very small weight that total fatigues the intended muscle group. Only one other trainer I have worked with was able to do fatigue me in this manner. In both cases I have seen the best results. Artie does ensure that the workouts are balance and well put together so that the back, chest, arms, abs and legs are all fatigued equally at the end of a session. Artie regularly request feedback to ensure that the workouts are pushing the client to fatigue without injury or need to take a week to recover. He comes well prepared with options to ensure that if a particular piece of equipment in the gym is in use there is an alternative without delaying the session. In addition Artie makes sure the workout changes regularly to challenge and engage the client.
My husband and I have been exercising with Arthur since February 2014, shortly after we have moved into the area. We have past experience hiring personal trainers (several) and Arthur is one of two top people (rated equally) who have ever trained us over the span of several years. He has a deep knowledge of anatomy and musculature, which means that he can guide his client to exercise exactly the muscle group that needs it. This also means that I feel safe each session in knowing that he will correct my posture and stance and not let me hurt myself. I also know that he will have me stretch extensively at the end of the session. At the end of each session with Arthur, I feel that I really exercised and yet over the following days, my muscles are just as they should be, no exhaustion. Arthur is very good at creative exercise (every session is different and engaging) and keeps working with me to maximize the gains. I also find his nutritional advice very valuable and he is a goldmine of information on reasonable dietary approaches that are sustainable in real life. For a prospective client, the following facts are important: during these five months we have exercised together, Arthur was always on time and prepared for the session and he has been consistently motivating, never intimidating. I sincerely recommend Arthur Ostrom as a personal trainer.
Excellent first workout with Art.
Are you a trainer?
Get new clients. Change lives.