Carol Michaels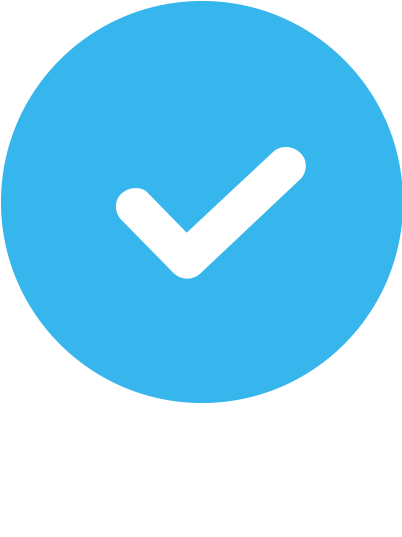 Verified
13 Reviews
Virtual
Gym
About Carol
Carol Michaels MBA ACE ACSM is the founder of the Recovery Fitness® a exercise program, developed to improve the recovery from cancer surgery and treatments and osteoporosis. Carol is an award winning Exercise Specialist and consultant, and is on the board of numerous health organizations. She received her degree from the Wharton School of the University of Pennsylvania.

Physical activity will improve your quality of life, health, self-esteem and confidence. Carol's exercise programs are created in a way that is enjoyable, effective, and fun. Exercise not only improves your health – you will look better too!

Carol Michaels is a nationally recognized leader in the fitness industry. She is a health and wellness expert with more than 20 years experience who inspires the best in others. She is known for her unique, creative, and fun exercise programs.

Carol is a speaker for corporate wellness programs, fitness organizations, health related organizations on fitness and health issues. She has appeared on health related radio and television programs, and developed and produced two DVD's. She created the Cancer Specialist Recovery course in partnership with the National Federation of Professional Trainers. Her book, Exercises for Cancer Survivors, is a fantastic resource for anyone undergoing cancer surgery or treatments.
Areas of Expertise
Core and Balance

Strength Training

Weight Loss

Flexibility and Mobility

Posture

Pilates
NCCA Accredited Certifications

ACE Certified Personal Trainer
ACSM Certified Personal Trainer
Who I Especially Like Working With
Post-rehab, Seniors
Carol is the best! She is a joy to work with. Her Pilates sessions are challenging but always fun and varied. She is mindful of individual needs and shares her wealth of knowledge regarding all aspects of fitness and rehabilitation. I've been working with Carol in group classes for about six months and feel a significant improvement in my physical strength and overall well-being. I'm so glad to have found her.
As a very fit exercise enthusiast I was extremely grateful to have found Carol . While undergoing chemotherapy and physical therapy for breast cancer , Carol was highly recommended. She is an excellent trainer, knows how to change it up, and challenges me constantly. My doctors say that I'm doing exceptionally well and stress the importance of exercise. Carol who is very warm and caring, is also incredibly knowledgeable about post bc recovery and rehab. I don't worry that I'm going to overdue it when she trains me, yet I know that I'm getting a great workout every time. She's one of the best around!
I started taking classes with Carol as part of an adult school program and continued with weekly sessions after the classes ended. I find carol is very sensitive about any concerns you have. Classes go fast, she constantly introducing new variations to an exercise. Her sessions are very rewarding and enjoyable.
Carol's classes are varied and fun! She is attentive to the needs of all who attend. I feel a great benefit from her exercise routine and enjoy being there.
I have attended Carol's group fitness classes for several years and have been training with her one-on-one for almost a year. Of the many group training classes and personal trainers I've had (at top gyms in New York City), Carol is above and beyond my favorite. She personalizes her routines to the individual needs and goals of her clients, and she provides invaluable nutritional and fitness advice based on her extensive study of the latest and most reliable research in the field. Since I've been working with Carol, my overall health, fitness level and sense of well-being has greatly improved. Best of all, her routines (both in class and in personal training sessions) are always fun and varied. Exercise with Carol is not a chore; it's something I look forward to every week.
I am a breast cancer survivor and Carol has been my personal trainer for a few years. Carol has been instrumental in helping me regain the strength and flexibility in my arm after breast surgery, lymph node removal, and radiation. Since, I have always been an avid tennis player, I was concerned that breast surgery would greatly affect my abilities to return to the tennis court. With Carol's help, I was able to return to play within months after surgery. I feel healthy and energized. I thank Carol for her encouragement and guidance. Her approach to fitness and health is exceptionally professional. Additionally, Carol is sincere, inspirational, and extremely caring.
I enjoy and have already benefited from Carol's fitness classes. My stamina and my ability to move without pain and stiffness has also improved. Carol is extremely knowledgeable about how exercise benefits the body and in particular, how consistent and proper exercise can contribute to a sense of well-being. She has a good understanding of osteoporosis, for example, and how exercise can work to mitigate its effects. Above all, she manages to make her classes fun so people want to stay with the program!
Carol brings her endless energy and creativity to each fitness class. She customizes classes to individual's personal needs. Her classes are fun, and she gets people moving! Try one of her classes--you won't be sorry!
I am not a big exercise fan, but Carol's classes are always great. I am continually amazed about how she is able to make each class different, using the latest exercise equipment.
I am a one yr. Breast Cancer survivor. Twice a week I attend Pilates and Strength Building Classes instructed by Carol Michaels. From the moment Carol breezed through the doors of the Mind/Body Spirit Sanctuary at Morristown Medical Center, I knew I was in good hands. Carol is a warm and caring person, completely knowledgeable of the body's bones and musculature, and how surgery affect them. she is also aware of the effects of radiation, chemotherapy, and tumor-inhibiting drugs on the body. I receive an excellent workout without aggravating my spine or osteoporosis. Carol is able to instruct a class of women with various cancer diagnoses and stages of recovery while individualizing the exercises for the maximum benefit for each client. Carol has introduced me to exercises using floor mats, balls, stretch bands, light weights, and pilates versa tubes that also allow me to practice the exercises and stretches at home. Contact Carol and benefit from her expertise.
After having a baby, I thought I'd never get my body back. With Carol's guidance and thoughtfully constructed workout routines, I am finally back in shape and feeling healthier than ever! Carol is encouraging, knowledgeable, and makes working out fun. I couldn't have done it without her and would strongly recommend her to anyone looking to get into shape!
I have been taking Carol's pilate classes for several years, first,through the local Adult School and now in her home studio. Her experience, preparedness and individualization of exercise are evident in every class. I have always been most impressed by her generosity and genuine interest in each of her client's well-being and progress.
Carol is an amazing trainer. Her training sessions are fun, challenging, and a learning experience. Carol's knowledge level, understanding of the physical mechanics of the human body, and desire to grow professionally is evident by her ability to motivate and train clients of varying levels. She is dedicated and cares about her clients. If you are looking to improve your health and body then Carol is the trainer for you.
Are you a trainer?
Get new clients. Change lives.