Daniel Riker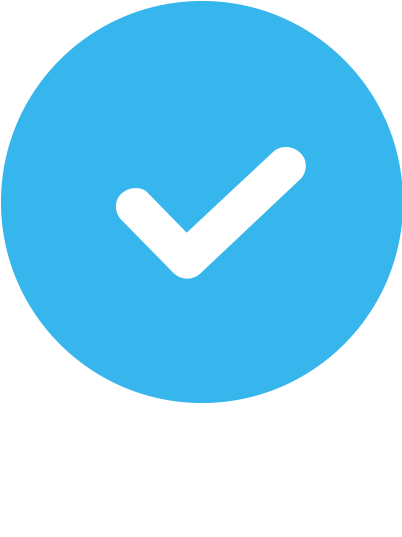 Verified
4 Reviews
About Daniel
My goal as a trainer/coach is to empower you and help you change your life. I speak from experience and the heart when I say that everyone is capable of change if you want it. When I was young I could barely run a few yards without losing my breath. I was clumsy, award and shy so that meant I was always picked last in gym class. Overall, you could say I was a pretty unhealthy kid. Then I read, "Cures They Don't Want You to Know" by Kevin Trudeau. This was my catalysis for changing how I thought about nutrition, which then lead to fitness. My first "job" (I don't consider training/coaching a job) was working at CKO teaching classes. As you could imagine this was not easy for me, I had to overcome my shy personality. This was a big turning point and helped me to see that I could transform my life beyond what I thought was capable. My philosophy in life: find your purpose. Train for that purpose. Transform your life.
Areas of Expertise
Strength Training

Weight Loss

TRX

Functional Training

Cross Training

Corrective Exercise
NCCA Accredited Certifications
ISSA Certified Personal Trainer
Additional Certifications
NASM Corrective Exercise Specialist, FMS Level 1, NASM Weight Loss Specialist, Training for Warriors Level 1 Instructor, ISSA Strength and Conditioning Specialist
Education
AD in Science, BA in Health and Wellness
Who I Especially Like Working With
Seniors
Training Areas Served
In-home or Outdoor Personal Training
Daniel and I have been training for over a year now. He is constantly innovating and looking for ways to adjust his program to you and your personal progressions and needs. Daniel has helped me build my abilities by improving joint mobility and balance, then focusing on gaining strength which has lead into specific functional training. He also pays a lot of attention to building all muscle groups in a very harmonious manner. In addition, Daniel is very detailed in his explanations for why he chooses to implement certain equipment and exercises into the routine. I like my result and now I am committed to keeping with them.
I started working with Dan after struggling with my overall fitness most adult life and recently being faced with a auto immune disease effecting my breathing. Over the past year he has provided me an awareness of nutrition and exercise but most importantly the inspiration and support necessary to stick with it. Every session is adapted to how I am feeling that day and provides me with much needed motivation. He is incredibly knowledgable of how to treat the body, mind and spirit. His passion for what he does is alway present and I find it personally inspiring. Overall results have been rewarding , eating smarter , heads in a better place and dropped 40lbs with more to go
Daniel and I have been working together for eight months. It's important to know that I had spent the past 40 years sitting, at meetings, conferences, telephone calls, and on the computer. It was the corporate culture in my organization to show discipline by sitting for two to three hours without a break, listening, intervening, but certainly not moving. Now I am retired from that and doing consulting, at my own standing desk. The first thing Daniel did was to assess my needs, which turned out to be greater flexibility, balance and stability. The exercises he demonstrated left me a bit flummoxed at the beginning, as every trainer I'd had before gave me what seemed standard routines and pushed me to do as many reps as I could, and then some. Daniel proposed a regime that was less oriented on (re)building strength and more on movement. Virtually all of the exercises he showed me were new to me, including balance exercises both with and without equipment, various active stretches, and better awareness of my movements. Daniel has been very supportive throughout, often literally. Initially I was terrified of the exercise ball and with good reason. But with Daniel's coaching and presence I am now fairly proficient with a variety of crunches, leg lifts and other movements. As a recovering bureaucrat, it's not been easy for me to begin to move more, and more competently. Daniel emphasizes the correct form in each one of the exercises, encouraging me to move more gracefully. He has a very good sense of tempo so that just as I am on the cusp of mastering one set of movements, he introduces more challenging variations. Daniel has also been very encouraging and has also been welcoming of my suggestions. Quite a few times I've seen someone doing something that looked "like fun" and in each case Daniel has shown me how to do it properly – more than once, showing me that I could do far more movement or weight than I had thought. The result: I have gained stamina, stability, and strength; and more importantly, have the confidence to continue these exercises in between our quite enjoyable training sessions.
Achieving a healthy lifestyle had always been a priority for me. Being busy with a career, school, and kids I did not always make the best choices. Dan's approach to fitness did not center around a quick diet fix but rather a whole person approach. We worked on fitness, nutrition, mental health, and all the other factors that helped me make better choices for my overall health. Dan also educated me along the way. I lost 60 lbs after my first pregnancy and now working once again on my goals after my second pregnancy. Definetely the best trainer (life coach) I could ever need.