Gerrick King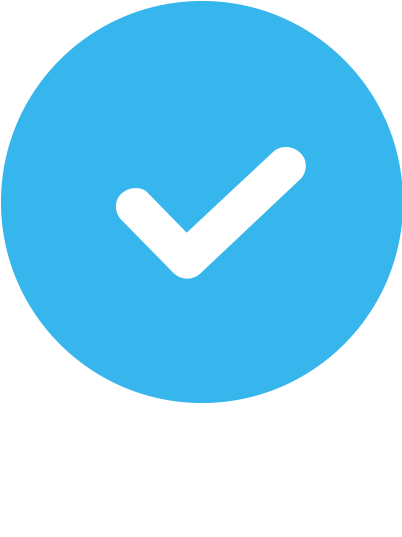 Verified
35 Reviews
About Gerrick
Gerrick King graduated with a B.S. in Exercise Science and Psychology from Rutgers University in May 2015 and recently graduated with his M.S. in Exercise Physiology with a specific concentration in Performance Enhancement and Injury Prevention from California University of Pennsylvania in December 2016. He received his personal training certification from the National Council on Strength and Fitness (NCSF). Gerrick has numerous other certifications including FMS, NASE Certified Speed Specialist, NASM Corrective Exercise Specialist (CES), NASM Performance Enhancement Specialist (PES), NPTI Certified Kettlebell Instructor, Annette Lang's Pre/Post Natal Training, TRX Suspension Training, Eric Leija's Primal Kettlebell Course, ASFA Senior Fitness Trainer and ASFA Stretching and Flexibility Specialist. Gerrick has over seven years of experience in the fitness industry working with various clientele such as high school athletes, NFL combine prospects, senior citizens and everyday individuals. He has worked as a private trainer, a strength and conditioning coach, in a clinical physical therapy setting, bootcamp instructor and in the corporate setting. He opened up King Strength & Performance in downtown Cranford, NJ in November 2018 where he is the owner and head trainer. He is ready to help you achieve your fitness goals.
Areas of Expertise
Core and Balance

Strength Training

Weight Loss

Flexibility and Mobility

Muscular Definition

Muscle Gain

Posture

Kettlebells

TRX

Functional Training

Sports Performance Training

Cardiovascular Conditioning

Cross Training

Injury Prevention

Wellness

Corrective Exercise

Myofascial Release

Nutrition

Boxing

Stress Reduction
NCCA Accredited Certifications
NCSF Certified Personal Trainer
Additional Certifications
TRX Level 1, NASM Corrective Exercise Specialist, NASM Performance Enhancement Specialist, NPTI Kettlebells, EXOS Performance Trainer , EXOS Fitness Specialist, SpeedoFit, ASFA Senior Fitness Instruction, ASFA Stretching and Flexibility, CPR/AED, NASE Speed and Explosion Specialist, ALLOY Team and Small Group Training Systems, Annette Lang Prenatal/Postnatal, FMS Level 1
Education
BS in Exercise Science and Sports Studies, MS in Exercise Science with Concentration in Performance Enhancement and Injury Prevention
Who I Especially Like Working With
Beginners, Bodybuilders, Brides-to-be, Disabled, Law Enforcement, Men, Overweight/ Obese, Post-rehab, Pre/post-natal, Rehab, Runners, Seniors, Student-athletes, Women, Youth
Medical Conditions Experience
ADHD, Anxiety, Arthritis, Asthma, Autism, Back Pain/Issues, Bone/Joint Injury, Depression, Diabetes, Diastasis Recti, Headaches/Migraines, Hip Pain/Issues, Hypertension, Hyperthyroidism, Hypothyroidism, Joint Pain, Multiple Sclerosis, Neck Pain, Obesity, Pregnancy, Rotator Cuff Issues, Sciatica, Scoliosis, Shoulder Issues
Additional Languages Spoken
Tagalog
8 Eastman Street
Cranford, NJ 07016
No Gym Membership Needed!
In-home or Outdoor Personal Training
Session Surcharge: $10
Had few trainers in last few years but Gerrick is the firts one that cares about your goals, technique and posture! Awesome progress, no injuries and generally working out with nice person helps a lot!
Gerrick is easily one of the most accommodating trainers I've worked with. He made sure I was ready and prepared for the workout leading up to my class and then made sure the workout regimen was meeting my specific fitness needs. He also made sure I was doing things correctly to ensure maximum results while guiding me through the entire process. Even after my workouts, he'd give me any tips or advice I need to keep me going. Super easy and great to work with!! Highly recommend :)
When I first started training with Gerrick I was coming out of triathlon season and wanted to be stronger without sacrificing the speed gains I had made that season. I was hesitant that building muscle would make me heavier and consequently slower. Gerrick assured me that wouldn't happen though I didn't believe him. He was right. Even just a few months into training with him I could see the results - I was so much stronger but not slower at all. Trust in his process. Regardless of your fitness level, he's able to design a program for you and it'll work!
First impression: He is well build, so I figured he could help me work on my fat ass. Experience: Although I greatly struggled in the beginning and wanted to give up, he didn't let me. Instead, he encouraged and supported me - not by yelling, which I really appreciated. Overall: I recommend trying at least one session with him. It's definitely worth it. You'll have a lot of fun and see results soon.
Gerrick is a wonderful trainer. He helped support and motivate me by helping me apply the necessary modifications to all the routines since I'm very weak and out of shape. He's very personable and knowledgeable. Not once did I feel intimidated or embarrassed. I would definitely recommend him to all my friends.
Gerrick is my source of truth when it comes to diet, exercise and physical therapy. Whether it was dealing with my physique goals, body pains, or my father's diabetic needs for diet/exercise, he was able to advise me with workout plans that worked. My father used to never go to the gym, but now he goes 3x a week!
I met Gerrick while he worked at my gym teaching group fitness classes. He was awesome ! He always had a fun creative workout , it was never boring! I have a weak wrist which makes it hard to do some excerises and Gerrick always worked with me on an alternate move. Gerrick is very knowledgeable in the fitness industry which means alot if your trying to lose weight/ gain muscle. If not for meeting Gerrick along with my other trainer at the gym I would absolutely hate to work out but because of their creativity, knowledge and willingness to help I love working out!
Gerrick is the first personal trainer I ever had and it has been an awesome experience for me. He taught me good techniques and pushed me hard. The first few lessons were painful, but it got better and better as the lessons continued. I am working out on my own after the lessons ended, but I am still using the techniques and workout routine he taught me. I am in best shape ever and couldn't have done it without Gerrick's help.
I still remember the first time I met Gerrick. He was dead lifting in the rack next to mine. The amount of weight he lifted was astounding and with perfect form. I asked him if he could explain how personal training worked at that particular gym and we sat down and talked right away. You can tell a lot about a person's honesty and work ethic just from their body language. Gerrick was very honest and straight forward about the sign up process and also explained what the schedule would be like. This is a very important step because a lot of people tend to walk away when hidden fees, etc. start showing up on the contract. He then started me off with a discounted first month, just to see whether the type of training he offered was for me. From that point on, I trained with him for the next two years and the transformation I went through was mind blowing. The amount of strength I gained, more importantly, the way my body became conditioned was unbelievable. Health and fitness is Gerrick's life and I can confidently say this because after two years of training with him, I left the area to further my education, but Gerrick and myself still kept in touch via text and social media, discussing different workout regiments. He still gave me advice and treated me as if I never stopped being his client. At the end of the day, clients have to realize that their trainers are not going to snap their fingers and magically transform you. Clients have to put in effort and be consistent. You want a trainer that is knowledgeable and that is going to tailor the workouts to you and your genetics. This is what Gerrick is all about. Highly recommended and most definitely a life changing experience training with him.
Gerrick really makes each work out match your goals. For me personally, I focused on strength and we worked on a routine to get my lifting numbers up!
I was coming off a severe ankle injury and completely tore two ligaments. Gerrick was extremely knowledgeable and helped me focus on rehabbing and strengthening my ankle. I am very grateful to him and have returned to playing sports. He is very passionate and caring. Highly recommended !
When I was looking a good trainer for my beauty pageant goal, I found Gerrick. He helped me achieved my goal! He is knowledgeable, always mixes the exercises up so you don't get board.
Gerrick is a great trainer. He isn't your traditional trainer because he's able to use innovative workouts that strengthen your body AND are fun at the same time. Each session involves a new workout so sessions are exciting and don't feel montonous. I'm generally a person who doesn't enjoy the gym, but he made working out something I looked forward to on the daily.
Gerrick is easily one of the most accommodating trainers I've worked with. He made sure I was ready and prepared for the workout leading up to my class and then made sure the workout regimen was meeting my specific fitness needs. He also made sure I was doing things correctly to ensure maximum results while guiding me through the entire process. Even after my workouts, he'd give me any tips or advice I need to keep me going.
Gerrick is an exceptional trainer. Extremely attentive and always creates new and challenging exercises. I look forward to my work out and feel exhausted yet exhilarated afterwards. I highly recommend him to anyone.
I worked out with Gerrick for a few months. He's tough but knows what works. Do what he says and you'll get results. I made unbelievable strength gains, increased muscle mass, and lost fat. Plus my cardio improved. People are telling me I look younger and I generally look like I'm in good shape. And to be honest, I wasn't in bad shape to begin with. Plus, he's just a cool guy and super chill. So if you HATE trainers who scream "DO IT" in your face, then Gerrick is the guy for you. Just do what he says. Don't complain. And you'll see results.
Gerrick is an amazing coach. He was able to answer any questions regarding the workout programs he specifically devised for me due to his expansive knowledge in kinesiology, nutrition and strength training. His level of commitment is extremely admirable - I see that he's committed to pushing me in every single one of my workouts. He's committed to driving results for everyone in our group sessions. He's committed to sharing his knowledge in creative ways (thank you for the whiteboard work outs on instagram!). He's committed to his business and his true personal cause. I highly recommend Gerrick if you are looking a professional, driven, caring and hard working coach!
Mr. King is an impressive fitness specialist who promotes a healthy lifestyle at Prudential Financial through leading and teaching exercise routines while offering training advice and motivation to a diverse community of corporate employees. Mr. King leads exercise classes and demonstrates workouts in a skilled manner demonstrating conviction, variety of techniques, and a sense of inclusiveness that, in my opinion, elevates the experience of the employee participating in Prudential's heath program. I believe that Mr. King has a bright future in this industry and I look forward to seeing succeed in new and evolving ways down the road!
Hi, I highly recommend Gerrick, for he is excellent in understanding your areas of weakness and strength and help build the right form of exercise to increase strength, endurance, stamina and focuses on over all fitness. He could set a great schedule for me and form of workout to achieve the goal I had set. I have learnt from Gerrick to stay focused, determined and believe in effort in right direction. Look forward to getting back with personal training.
Gerrick is a knowledgable coach, cool coworker, and devoted entrepreneur. Gerrick creates butt-kicking workouts and programs for clients and peers alike, and is always thinking of new ways to share the knowledge he has with the world. Gerrick knows a ton about the body, exercise science, and nutrition. In addition to his expansive working experience, he is committed to his clients' results and staying up to date on the newest science surrounding his field. On top of it all, his prankster personality makes him fun to be coached by and to work around. Thanks for all the whiteboard workouts, working with me on the basics of a turkish get up, and your hard work in our little NYC fitness world!
I have had the privilege of working with Gerrick King and his enthusiasm/passion/creativity is second to none. His drive and work ethic has always impressed me. Having him on my team was by far a great investment and assest to the company.
Starting out at the gym with a trainer can be intimidating, however with Gerrick it was completely different. When I first met Gerrick he asked a series of questions relating to my personal goals and planned to help me meet them. Throughout training he managed to keep small group training and team training class enjoyable yet still pushed you beyond limits you thought you could handle. He was also asked for suggestions which shows flexibility and openness to change. His eminent attention to form and progress helped push me and never allowed me to feel overlooked. Anyone who has the opportunity to train with Gerrick will surely benefit from everything he has to offer.
I am in the best shape of my life because of Gerrick King. I would recommend anyone, regardless of fitness level, to seek out Gerrick for personal training. Gerrick takes great interest in his clients, and it shows by the personalized plans he develops for each. I started at August of 2016. I had health issues, including a recent surgery. I had not been in a regular fitness program for a long period of time. Gerrick took detailed health information and put me through a fitness test. While Gerrick challenged me more than I had ever been with exercises, he always watched to ensure my form was correct. He ensured that I did not injure myself. When I did have aches and pains, he helped modify all workouts to prevent further injury and to help with the pain.
Gerrick is absolutely the best personal trainer I have ever worked with, he has been a friend and trainer for almost 5 years now. Whether you are bulking up or slimming down, trying to improve your health or improve strength, Gerrick had the background and commitment to help me get to my goal. I wanted to improve on my health just by trying to be more active and Gerrick not only was a positive influence on me but also used the right strategy into helping me shape my lifestyle. I have never gotten results like this from any other trainers I have trained with. This is because Gerrick understand the science of personal training but also has the personality! I highly recommend Gerrick King for his great work ethic and personality and professionalism.
I have been training with Gerrick for about 6 months. I came to him with general goals of building muscle tone and being "more fit". What I didn't realize was how much he could (and has) helped me with exercises that reduce the back and neck pain I was experiencing from working at a computer all day. He listens to my concerns and tailors the work out accordingly
I have been training for over ten years. I worked as a personal trainer and a wrestling coach. I consider myself very well informed on how to properly exercise. However, every session with Gerrick was, even for me a tremendous learning experience. He very quickly noticed minor imbalances in my deadlift form and even in the way i walk. He then without me mentioning it at all asked if i have back pain and a few other issues. I emphasize that he was able to do this by briefly observing my movements during training. We then began training movements to correct my imbalances and improve my ability to train. The improvement has been remarkable. I now am able to deadlift very extreme amounts of weiggt without any pain in my posterior chain. I even sleep better. TL;DR Gerrick is extremely knowledgeable and everyone from a novice to an expert will benefit from training with him
Gerrick absolutely kicks your butt. He learned my goals and right away got me into some of the hardest workouts I've done. One thing I really appreciate was all of his advice for my training on my days I wasn't working with him. Would recommend to everyone
I have had many trainers over the years, and I find Gerrick with most variety of workouts. His creative way of designing a group session help me get motivated to get up for his classes. He makes classes fun and help retain most of the exercises so they can be repeated later at your own time. He is the one absolutely caring to ensure you get motivated to reach your fitness goals. Have fun working out with Gerrick!
Gerrick is really good at coming up with creative workouts that will push you out of your comfort zone. Each workout is a lot of fun, and you always leave feeling hurting so good. He's very knowledgeable and will whip you into shape for sure.
Gerrick is a great motivator. He pushes you to do things that you think you can't do.
Garrick made working out fun! He mixed it up every session and had me looking forward to the next. I looked and felt better and stronger almost immediately! I so highly recommend him!
I have worked out at a lot of trainers and I have to say that most trainers that I have worked with were not knowledgeable and did not take my hip labrum tear into consideration; causing me to further injure my hip and hit a plateau in my progress. Because of this, I have been bouncing around trying to find the right fit for me. Gerrick is the first trainer that I have been to that truly understands and accommodates to my injury. He works hand in hand with his on site physical therapist and programs workouts based on an assessment. I was unable to perform a deadlift or bend over at all because I was so scared to re-injure my hip but he has been helping me learn proper movement patterns and techniques to prevent further injury. I went from not deadlifting at all to deadlifting 155lbs, which is more than my bodyweight! (In less than 2 months).
Gerrick has been training me for 8 years, he is dedicated to his craft and consistently evolving and adding tools to his skill set. I highly recommend him.
I'm very picky when it comes to personal trainers since I have had a few in the past that weren't capable of helping me stick to my goals. I can get frustrated very easily and give up before reaching any of them. I was skeptical at first, but she kept saying he was a great trainer and just give him a shot. His workouts are both challenging and motivating. He can easily read a client and know how much weight you should start with, how many reps, when you should modify to prevent any injury, etc. I told him my goals and he immediately knew what to target and how to go about it. His workouts challenge you but he also creates a fun atmosphere so I never get bored. It's only been a few months but I already feel stronger and healthier and I don't plan to stop any time soon!
I have had the pleasure of being trained by Gerrick for the past couple of years. He immediately was able to assess my muscle imbalances and weaknesses by our first session. Gerrick is one of the most knowledgeable people I know when it comes to exercise. He thoroughly explains why we do certain things and how they will help me in the long run. I always leave a session with a greater understanding of fitness because of him. We have made remarkable progress together.