Shamil Duran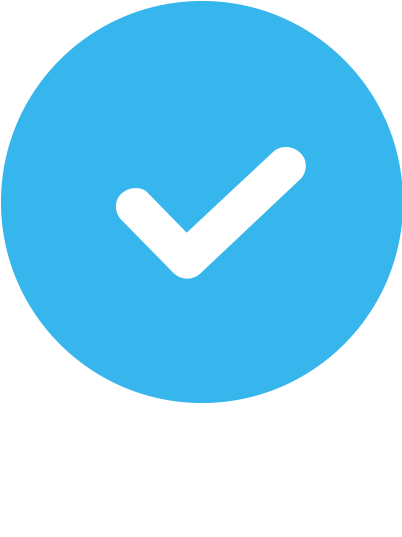 Verified
5 Reviews
Gym
About Shamil
I am currently a licensed master social worker, and work as a school social worker. I Cannot forget my favorite part of this all is I am a father and dedicated Husband! Over the last eight years I have served several populations in different capacities and I have assessed that your holistic well being affects your overall health, and being unwell in one aspect affects you in others. Training has been a part of my entire life. I am a former college athlete (basketball) & I ran the 2017 NYC Marathon (3 hrs 24 mins). I have noticed how mental health and fitness connect together, and my inspiration to enter this field is to not impact lives through counseling, but also through physical fitness. My interests is to work with young adults & Athletes, blue and white collar workers, and individuals struggling with mental health illnesses. I have experience providing therapy to children and adults diagnosed with anxiety, depression , and stress. Now my goal is to connect mental health with physical health. I plan on achieving this goal by providing a safe and interactive session focused on meeting the Individual desired outcomes. I am aware how sitting down in a chair all day can cause tension over our entire body. I love to emphasize the importance of mobility and functional movements to reduce knee, Lower back and hip pain. I am aware that every individual is at their own fitness level, and it is not where you start but how you finish ! In conclusion I have a gym membership where I can bring in a guest at no additional cost anywhere in the Hudson, Bergen and Essex county area.
My favorite client story
Seeing the confidence my clients develop throughout the process of training, and them falling in love with the process rather than quick fix results.
My favorite exercise
Split Squat , lunges, pull-ups, push-ups and deadlifts. All these compound workouts improve your overall strength and builds a solid foundation for your body!
My favorite quote
Is not how you start but how you finish!
My training philosophy
Train smarter not harder!
My training experience
Absolutely love when my clients progress in a movement I had them attempt a month prior and they could not achieve it, and than they do! It shows progression, and the process it took to achieve it!
Areas of Expertise
Core and Balance

Strength Training

Weight Loss

Flexibility and Mobility

Cardiovascular Conditioning

Muscle Gain

Corrective Exercise
NCCA Accredited Certifications
NCSF Certified Personal Trainer
Who I Especially Like Working With
Beginners, Brides-to-be, LGBTQIA, Men, Overweight/ Obese, Student-athletes, Women, Youth
Medical Conditions Experience
ADHD, Anxiety, Depression, Stress
Additional Languages Spoken
Spanish
I absolutely loved my training sessions with Shamil. He is easy to talk too, great listener, dedicated and very detailed. Shamil gets to know your needs and your wants so that he can help you achieve your goals. He is flexible with time and as a mother, time is of essence so he made the most of our time together. The workouts were challenging, detailed yet doable for someone like myself who isn't an "expert" in the gym. What I absolutely loved was that the workouts were not boring at all never repeated a workout and that he broke down each workout which helped me understand what was being targeted. Thank you Shamil for providing such great service !!
When I started training with Shamil, he helped me understand the basic principles of working out and how it can become a lifestyle. I became so inspired that I aimed to become a trainer just as good and helpful as him. He will make you run through a wall for him, because you will feel that strong. Highly recommend!!!
I've workout with Shamil for several years. One thing I can say about him and his training methods is that he will cater to your needs and listen to what you have to say. Many trainers want to push things on you that may not make you comfortable. Shamil is able to come down to your level, motivate you and lift you up not only physically but mentally. He has the gift to motivate you and push you as far as what your comfortable with. He focuses on proper form and is great at body weight exercises as well as introducing machines and other exercises that some may not know about. He is able to create a foundation for you that caters to your needs and fitness goals. We all know that different clients have different needs and wants, his knowledge in the field will help you achieve this. If you remain committed Shamil will make your fitness goals a reality as he did with me! Love you Sha!
Shamil's passion for your well being will not go unnoticed. Yes he knows what exercises to prescribe to each individual he works with and respects their current fitness level. Beyond knowledge & care, he convinces you that you can do anything you set your mind to. His studious background allows him to absorb 100% of the information you put forward so that his dedication to this craft can help you accomplish your goals. I've never worked with a trainer as motivating as Shamil. Before my basketball games I seek Shamil out for all the necessary drills that will reawaken my confidence on the court and the skills I need to improve on. He supports and guides me through each and every workout. Because he has been so dedicated to me, I opted to go support him when he ran the marathon a few years ago. I met him at 3 different locations and the man seemed un-phased. I was honestly in awe as I caught him at mile 26 and he had that big smile on his face. "Yeah that's my trainer". I've worked with trainers in high-end gyms everywhere in NYC but Shamil is a diamond in the rough and I can honestly say no one has helped me more than him. His dedication to his own body, his craft and his family shows throughout his sessions. If there were a certification on Passion & Motivation I think he's the only trainer that has it. If you're serious, or even slightly curious about reaching your full potential I highly recommend Shamil Duran.
February, I struggled with depression, and a hold host of other things in my life. I had been following Shamil on instagram for quite some time, and decided to just take the initiative and train with him. Initially I went into this journey wanting to loose weight for my 40th birthday. It was so much more than that, Shamil made it very clear that it would have been unrealistic to loose 15lbs by my birthday. He did promise that I will feel great and have energy for my two boys. Well let me tell you not only did I loose 9lbs I have gained muscle, and most importantly stronger mental health. He is great at what he does and he strives to make you stronger.
Are you a trainer?
Get new clients. Change lives.