Stephen Moran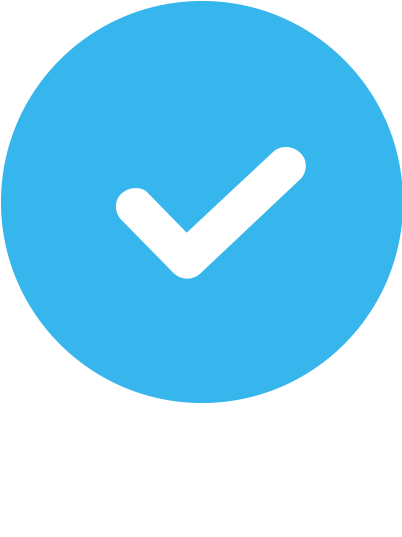 Verified
11 Reviews
Outdoor & In-Home
Virtual
About Stephen
I am a former Division 1 athlete, who is highly motivated and knowledgable about fitness, with a passion to change people's lives everyday. I train athletes and clients of all fitness levels to reach their full potential in weight loss, sports conditioning, functional training, muscle building and development as well as those just looking to optimize their overall health and nutrition. I believe in what I do and I work extremely hard in order for my clients to come out of this journey happier, healthier, more confident and feeling great about themselves!

I will develop and monitor a fitness program specifically for YOU, that will challenge YOU, to meet YOUR needs, to crush YOUR goals, based on YOUR physical abilities and limitations to maximize YOUR full potential!
Areas of Expertise
Core and Balance

Nutrition

Strength Training

Weight Loss

Kettlebells

TRX

Functional Training

Sports Performance Training

Cardiovascular Conditioning
NCCA Accredited Certifications

ACE Certified Personal Trainer
Additional Certifications
ACE Sports Conditioning Specialist, CPR/AED/First Aid
Training Areas Served
In-home or Outdoor Training
When I started training with Steve over two years ago it was because I wanted to be challenged. The workouts I was doing on my own were the basic treadmill, bike, elliptical & rowing machine, things I knew I could do easily. That all changed when Steve came along, he began slowly with upping the challenge. I can remember one specific piece of equipment that I would call my arch nemesis, the stair master! We began at a level 5 and I had to stop every other minute but through all the stopping & going Steve was there reminding me "you're doing good, keep going, your almost there." It's kinda funny I now look at level 5 as a light walk, currently my top level is 14. It's pretty amazing how much more you will push yourself when you know someone is there helping motivate you to go a little longer, that's Steve. Steve trains you based on your physical abilities adapting and changing the workouts as your session goes on. His workouts are always incorporating all different muscle groups and you won't be bored, tired maybe bored-no! What I really enjoy about the workouts is that I have been able to take what Steve has used in our training sessions & apply them to my own workouts when I'm not with him. That has been a tremendous help because let's get real, the gym can sometimes be intimidating & it looks like everyone knows what they're doing, but training with Steve has increased my own confidence in walking into that gym knowing different exercises I can mix together to get in an amazing workout. Before Steve the gym was something I felt I had to do but now I want to & when I don't I physically & mentally miss it, it's become my "happy place" after a long day at work. If you're looking for a trainer that will help you become a better version of you, Steve is the one that will help you reach that goal!
I have trained with Stephen for years now, through a pregnancy and many other life events, and he has always given me just the right amount of pressure to make the sessions effective yet appropriate for that moment! He is a very positive and upbeat trainer, encouraging and funny, yet never taking his eye off the ball (or the clock!) to make sure you do the allotted number of exercises with the proper form in the allotted time! He is very thorough but never overly pushy, and is able to change up the planned routine on a dime if there is a concern or specific area that I would like to focus more on. I have had only positive experiences with Stephen and would highly recommend him as a personal trainer to anyone in any stage of life!
Stephan was my personal trainer in NYSC last year. He is great professional and good friend .Stephan is great to work with, from initial contact through each training session. He spends the time to learn about you and your goals, and sets a program to get you there. Highly recommend.
Steve trained me over the summers to prep for college football seasons. He worked extensively on muscle fatigue but also staying explosive and exerting power through every motion whether it be in my strength training or speed and agility. I went into each season more than we'll prepared because of Steve's training sessions which left me with numerous individual accolades.
I trained with Steve over a number of months at NYSC and would (very) highly recommend him to anyone looking for a challenging, personalized, and rewarding training experience. Somehow, he managed to make an hour of sweat and hard work feel manageable and (dare I say it) even enjoyable. Steve is professional, friendly, and easy to get along with, and he has great skill in helping his clients to see their potential and move toward achieving their fitness goals.
I would recommend Stephen to anyone whose looking to get in great shape. He's such a nice guy! He really knows how to motivate his clients into completing great workouts. I have never been in such better shape. He helped me work towards my goals of losing fat and gaining muscle. He's great, you will not go wrong with having him as your trainer!
Steve creates a variety of workouts that are demanding but always fresh and new. He is a kind and encouraging trainer and when you follow his advice, you get results! Would definitely recommend him.
An amazing trainer who is fully committed to all clients. Really individualizes workouts to the client, and I saw better results with him than when I was training by myself in a short amount of time. I am grateful for all that he has showed me and I look forward to continuing my efforts with him in the future.
I cannot say enough good things about Stephen and his training methods. I started going to him prior to my wedding day as I wanted to look my absolute best on the biggest day of my life. Stephen completely changed my life as he helped me lose 35 pounds!!! Even on the days that we didn't workout, he would check up on me to make sure I wasn't falling off. He is without a doubt the best trainer I have ever been to! He is truly invested in your life and will get you the results you want!
I cannot speak enough praise for this awesome personal trainer with whom I have trained with for several years . Initially , he was working with my husband and I immediately saw such positive results I knew I had to train with Stephen as well . I was nervous at first because I always thought that I couldn't lift weights, along with many other preconceived limitations I had . Stephen assessed my abilities and we worked together to create a challenging yet seemingly attainable physical goals . I would keep telling him, "I can't use this machine," but time after time he supported and encouraged me to push my limits . During training sessions we discussed proper nutrition and healthy lifestyle modifications with a positive emphasis on personal accountability. After beginning to train together , I mustered up the courage and signed up for my first half marathon , despite never being a "runner." Stephen tailored my sessions daily , and was always able to modify any exercises as necessary. I can honestly say without any hesitation, that my time spent training with Stephen has changed my life completely and instilled with me a love of exercising with the self confidence to know I can achieve any goal whether in the gym or otherwise. What are you waiting for ? SIGN UP NOW ! You'll thank me for it - guaranteed .
The best trainer ever! He really helped me work on my mental and physical health. He has always been a great support system for me and is very approachable with any issues you may be having. He was always so lenient in working around my schedule and always made sure to ask me if I felt good after each exercise. Would definitely recommend!
Are you a trainer?
Get new clients. Change lives.