Jake Nicely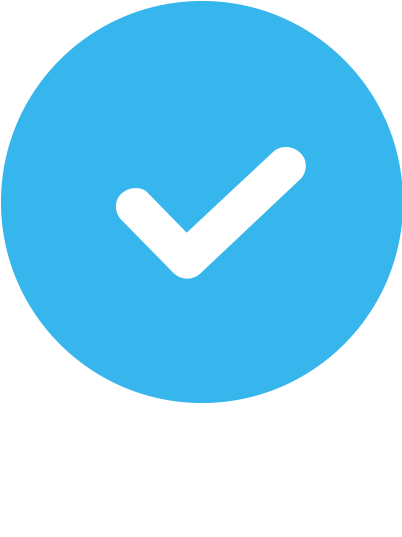 Verified
12 Reviews
About Jake
Nycely fitness promises to create a unique and effective training program that will help lead individuals to reach their personalized fitness goals. My strong willingness to help people and my optimistic insight into human potential are factors that drive me to push and challenge my clients in ways that will progress them toward their intended goal and beyond!
I am an American College of Sports (ACSM) certified personal trainer and an NASM performance enhancement specialist (PES). I also have experience working with physical therapists in NYC where I worked as an exercise specialist that helped individuals with exercises that were designed to rehabilitate them from physical injury. I have successfully worked with a very diverse range of clients whose goals include improving health, losing weight, gaining strength, improving aesthetics ("look better in the mirror"), improving functional movement, preventing injury, performing better at their sport, increasing flexibility, and completing athletic events. I'm ready to work with a motivated you! Come to me with your goal, and let's do this!
My sessions include a 1 hour training session that is designed to help you reach your goal. In addition I create a google doc with my clients that includes a workout program, food tracking, body composition stats that we can track for progress, and share fitness and nutrition articles that are relevant.
I am also a nutrition coach where you could gain access to my coaching software. This program is completely optional, but I would highly recommend it to those who are looking to improve nutrition and develop a healthier lifestyle. The program is a 12-month online nutrition coaching curriculum that helps with:
-creating and practicing new eating habits,
-troubleshooting biggest challenges,
-staying consistent, motivated, and accountable, and
-radically improves nutrition, lifestyle, and health.
Areas of Expertise
Core and Balance

Strength Training

Weight Loss

Muscular Definition

Muscle Gain

Posture

Kettlebells

TRX

Functional Training

Sports Performance Training

Cardiovascular Conditioning

Cross Training

Injury Prevention

Corrective Exercise

Nutrition
NCCA Accredited Certifications
ACSM Certified Personal Trainer
Additional Certifications
NASM Performance Enhancement Specialist, CPR/AED, Kettlebell Concepts Level 1, Precision Nutrition Level 1
Education
BA in Psychology
Specialty Populations
Post-rehab, Rehab
Training Areas Served
In-home or Outdoor Personal Training
42-20 24th St
Long Island City, NY 11101
Session Surcharge: $0
No Gym Membership Needed!
The workouts have been amazing and challenging! Just what I needed to get back on the horse. Jake is also really flexible with my schedule which is super helpful given my busy work schedule.
My experience with Jake has been superb and has gone beyond my expectation :) I can tell my workouts with him are designed specifically for me to reach my goal. Each workout is fun, different, and challenging. I have definitely gained full body strength since working out with him and at the same time I'm looking more lean and most importantly my self confidence has gotten much better! Jake has been great and my overall health improved dramatically after working out with him.
Workouts with Jake are challenging but fun! He manages to push you to your potential while keeping it enjoyable and exciting. He listens to your goals, understands how to help you reach them and develops plans that keep things interesting while respecting your body's limits and areas that need work. Not only will you get in better shape and get stronger with Jake's workouts but you will want to keep at it. On top of all that he's a great guy who genuinely cares about his clients success and well being!
Every workout he came up was good, different from the last. Always trying to challenge my body and my self to keep pushing. Never made negative comments,always positive,willing to listen to the client and what new workouts they want to learn. Wouldn't have wished to changed anything or for anything to have been better, everything was good there way it was and how it went.
Jake impressed me during our first session together and has continued to impress me each step of the way. He is punctual, attentive, and fun to train with! He always makes sure I'm practicing with proper form and pushing my limits, which has helped me make a lot of progress in my overall strength. Jake has proven to be very knowledgeable about the body and exercise so I highly recommend him as your trainer!
Jake has been great for me thus far! He has an A+ attitude, knows how to motivate me and is very knowledgeable. He pushes me during every session and knows exactly how hard to push me without causing injury. Whenever I need advice he has always been there for me and I feel like he is always present. I've seen a lot of progress since working with him. He is young, but I know he will go far in the industry! I feel very fortunate that Jake is my trainer!
My experience with Jake is nothing short of outstanding. He is a rare combination of a highly skilled professional with a very nice personality that helps you to keep motivated in your fitness goals. During the training session he is 100% with you and takes you step by step explaining the exercises and helping you out. As a person who is not a fitness enthusiast, I have completely change my approach to exercise thanks to Jake
I cannot recommend Jake enough! After working with Jake for almost a year, I have achieved the fitness goals I had for myself going into training and more. Jake has a true passion for helping his clients achieve their goals and is able to cater your sessions to whatever you are aiming to achieve through your workouts. Jake is great at creating fun and challenging workouts, which I need because I have the tendency to get bored with workouts after a while. However, I am always looking forward to our sessions (even the early morning ones!) Jake also values form above all else, which is extremely important to me as I have a history of injuries. I have seen enormous progress in my strength and endurance since working with Jake and I can honestly say I've never been happier with my body. I have been working out on my own for years and would hardly consider myself a novice in the gym but I'm still frequently working muscles I didn't even know I had in our sessions and have learned so much about fitness and about my own body. In addition to his knowledge and passion for fitness, Jake is incredibly kind and a true pleasure to work with. His upbeat and encouraging nature makes even the most grueling (and early morning) workouts bearable. If you are looking to challenge yourself and see real changes in your body you've come to the right place!
Jake has been my personal trainer for almost a year now has done an amazing job moving me towards my fitness goals. When I first met Jake, I had been trying to get fit/ gain strength/ lose fat for almost 6 years. I was stuck in an unhealthy cycle of bad eating, low energy levels, and inconsistent exercise regimens. It's been a very long road back to health, but Jake has helped me every step of the way. He excels in: Customized Training: Jake was able to help me customize my training based on my health and body goals. We started by boosting my cardiac health to reach a minimum threshold of fitness for the first few months and then moved on to boot camp training when I got stronger. Most recently, we've started focusing on progressive weight training so I can improve my body definition. Unlike other trainers, I've worked with in the past, our sessions are NOT a walk in the park. They are hard and for someone like me who wanted to see real results, they are exactly what I need. Flexible Schedule: Jake works with my schedule (which can be unpredictable) and is highly flexible in scheduling sessions. We've done sessions M-Sat from 7am all the way to 8pm. Detailed Trainer: Jake is very good at knowing when you still have some juice left in you to push harder and when you don't. He'll push you up to your limit but never beyond it. He pays very close attention to your physical performance during exercises and adjusts the workout accordingly to make sure you're optimizing 100% of your time but never overdoing/ losing posture to the point of hurting yourself. Deep Understanding Of the Body: Jake is also very sensitive and responsive if I've injured myself or am feeling any out-of-the-ordinary discomfort. He is VERY good at creating exercise modifications to target desired muscles groups while minimizing stress on injured areas. Creative and Thoughtful: He's always coming up with new and interesting/ challenging exercises for his clientele so workouts never get boring. Not everyone needs this but I am someone who does because doing the same thing every week kills me. Jake is truly passionate about fitness and body health and it comes through in his work as a personal trainer. I highly recommend him for pretty much anyone at any level of fitness, particularly those like myself, who were starting from scratch and needed a lot of encouragement. I have seen significant changes in my body composition over the past couple of a months by eating healthier diet, weight/ strength training with Jake, and cardio/ resistance training on my own. Could not recommend him more highly!
I contacted Jake and booked a 5 days session with him as I wanted to continue my training while traveling to New York for business trains. Jake answered me very quickly, was extremely flexible and accommodated my early morning hours. I sent him in advance the program I usually follow with my trainer, and he prepared everything on a google doc and sent me the program for my validation before we start. Where the fitness machine did not have the proper equipment to my exercice, Jake proposed suitable alternatives. Jake arrived to all sessions on time. During the sessions, Jake was very attentive to how we do the exercises, the shape of the body and always knew when it is appropriate to push harder. He has a very good knowledge of the body which greatly helps. At the end of each session, Jake tracked all details on the google doc so I can have it for my future reference. Most importantly, whenever he had time, he never hesitated to spend extra 5 or 10 min to stretch or to prepare next day session. In addition to his training skills, Jake has a nice personality and is a very social person, you never get bored with him during the training. I will definitely contact Jake when I come back to New York and strongly recommend him as a personal trainer.
From planning out your nutrition to picking out your diet plan Jake has got you covered. He designs a special program literally for each one of his clients with workouts, foods, and plans laid out specific to the persons needs and goals. I personally came to Jake coming off a serious rib injury. I told him all about the injury and how I wanted to build muscle. So far it's been around 4 ish months and i have gained over a few pounds of muscle while retaining the same body fat percentage. I have stayed healthy and gotten way stronger working out with such a sick trainer!!!
I've been working out with Jake for 3 months and I lost 22 pounds.Surprisingly it wasn't stressful at all! I'm enjoying all these process. Not only losing weight but changing my lifestyle. He customized my workout routine based on my goal and body conditions which is very systematic! Thanks to him, I love to work out :)