John Salutare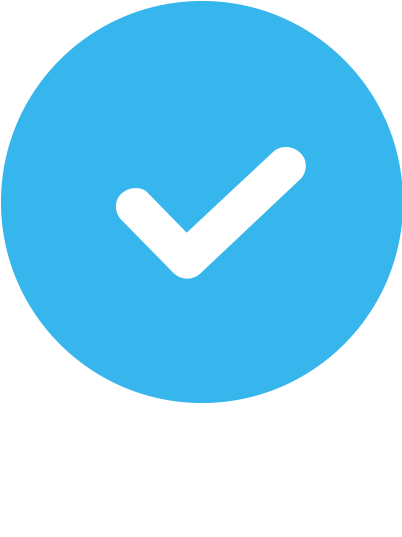 Verified
10 Reviews
Virtual Training Only
About John
My passion for sports and fitness started at a young age. As I got older my dedication never wavered leading to success as a division 1 college football player and culminating in the opening of VersaFit Training. I infuse my passion for life and personal experience as an athlete into my training technique while continuously tailoring it to meet the varying needs and abilities of my clients! I take a versatile approach to training, focusing on the mind and energy while created a system of training that flows with busy lives and allows my clients to enjoy getting fit.
I start with a holistic approach to fitness, health & wellness. I believe each individual possesses his or her own innate strength. That is why my programs H.I.I.T. you from every angle and make use of every second of every minute of every training session. When we are not training your body, we are strengthening you mind & spirit. We start with increasing functional and mental strength by tackling the neurological connection and motivation to exercise or any challenges that may need to be conquered to facilitate accomplishing your goals resulting in your feeling empowered and ready to achieve anything you want in life! Mental and spiritual empowerment is ambiguous, so to help make it tangible, we channel that training though physical fitness. By educating you on how to exercise safely, effectively and efficiently you grow to feel confident in your fitness allowing you to take ownership of your health and wellness.
Rooted in principle that you're only as strong as your core, I focus on functional strength and mobility by designing multifaceted workouts consisting of (but not limited to) cardio, circuit, weight, resistance, agility and cross-training, boxing/kickboxing and meditation/energy coaching. I take into account your likes vs. dislikes, physical ability, exercise, sports and fitness history, life experience and specifics like the environment training will occur (indoors vs. outdoors, apartment vs. gym in building/studio near by) and the resources available and design each training program to the individual. Bottom line…you tell me what you want to accomplish and I draw up the game-plan to turn it into reality!
The visual results come quickly. Individuals typically start to feel results within a week of training and have people noticing a difference in them within the first 2 weeks; I also assist you with diet & meal planning. The real benefit is in the energy, confidence, strength and empowerment your going to feel by changing how you look at your life. We are all overwhelmed on a daily basis and our to-do list far exceeds our time, so it is easy to neglect ourselves. My training is designed to integrate into busy lives to help make living a healthy lifestyle a reality for those that once only wished for it. I help you bring passion back into your life. It means something different for everyone, we all have laden passions we neglect because we are always pushing to do more, make more and we keep telling ourselves once we achieve this or make that, we will take care of ourselves better, give our interests more attention, but that little voice in our heads and hearts doesn't cease, and the more we ignore it the more unhappy we become until its just the way we are. Tapping into your passions in life, be it artistic, intellectual or recreational sports all build up your energy and help you connect to the inner beauty of life. Am I going to help you make healthy diet choices? Yes, but you're not going to feel like you have to change the way you eat all together or sacrifice what you like. Truth is, your going to get to eat as much as you want to allow your nutritional intake to keep up with your training! My coaching is more about adding than taking away. So let me help you tap into your full potential and look and feel great while doing it!
Areas of Expertise
Core and Balance

Nutrition

Strength Training

Weight Loss

Flexibility and Mobility

Boxing

Kettlebells

Functional Training

Wellness

Muscular Definition

Muscle Gain

Posture

TRX

Sports Performance Training

Kickboxing

Cardiovascular Conditioning

Cross Training

Injury Prevention

Stress Reduction

Corrective Exercise
NCCA Accredited Certifications
NASM Certified Personal Trainer
Additional Certifications
BFS Strength and Conditioning Specialist, NASM Corrective Exercise Specialist, Fitness Nutrition Specialist, NASM Behavior Change Specialist
Education
BS in Marketing & Management, Siena College
Who I Especially Like Working With
Actors, Beginners, Bodybuilders, Brides-to-be, Cancer Survivors, Dancers, Disabled, Law Enforcement, LGBTQIA, Men, Middle-aged, Military, Models, Overweight/ Obese, Post-rehab, Rehab, Runners, Seniors, Student-athletes, Women, Youth
Medical Conditions Experience
ACL tear, Addiction, ADHD, Ankle Injury, Anxiety, Arthritis, Artificial Hips, Artificial Knees, Asthma, Autoimmune Diseases, Back Pain/Issues, Bad Posture, Bone/Joint Injury, Cancer, Cardiac Rehab, Celiac Disease, Chronic Pain, Congestive Heart Failure, Crohn's Disease, Depression, Diabetes, Disordered Eating Recovery, Eating Disorders, Emphysema, Hamstring Issues, Headaches/Migraines, Heart Attack, Hernia, High Blood Pressure, High Cholesterol, Hip Pain/Issues, Hip Replacement, Hypertension, Joint Pain, Knee Pain/Issues, Limited Mobility, Lower Body Pain/Issues, Menopause, Neck Pain, Neuropathy, Obesity, Parkinson's Disease, Plantar fasciitis, Postural Issues, Pregnancy, Rheumatoid Arthritis, Rotator Cuff Issues, Scoliosis, Shoulder Issues, Stress
Johnny is the best trainer I've ever had. I wish he still lived in LA! You NYC peeps are fortunate to have him! He is professional, has immense knowledge, trains with motivation and inspiration, and is attentive to your needs with any back or knee issues. He pushes you so you go beyond your limit and feel challenged. Train with him and you will get results and be empowered!
John is truly wonderful to work with as he is very knowledgeable in the fitness and nutrition industry. He really listens to you as a client and works to help you achieve your personal fitness goals while carefully teaching you proper technique and movements to prevent injuries. My experience working with John was great as he helped me to break through my fitness goals and barriers while carefully listening and pushing me to be the best I could be. John is full of energy, kind, caring, very personable and a true pleasure to know and work with. I truly valued my time with John as I learned so much from him which I still use today. Thank you John for all you did to help me.
Johnny was my trainer here in LA for a full year..that was the best year that my body has ever had! He really got me so toned and in such good shape. I'm sad he's no longer here. I will recommend him for anyone that's looking for a great trainer that will customize to your needs.
Working with John is amazing and the results I am getting in just 4 short weeks have been astounding. His workouts are well thought out and custom tailored to my specific needs. He pays so much attention to detail and he makes it seem effortless on his part. He has found a way to push me way past my comfort zone consistantly and I don't notice until I'm done with the work out because of how much fun I am having during the "panic moments" when my body wants to quit. Working with John feels more like a partnership with someone who wants the same result with my body that I do. He focuses and deals with the spritual, mental and physical aspects of my body transformation and that makes me want to come back and do it all again over and over. He is truly a gifted master at this work. Quite possibly the best trainer I'll ever have the pleasure to work with.
From the minute I told John I wanted to start getting back into shape, he got to work make out a personalized program for me. He didn't just copy and paste a generic program, he tailor made one for me by not only taking into account my prior athletic history, but also my old injuries. The result was a workout plan that had me working out around my unconventional nurses schedule, and at least once a week I had a one-on-one session with him personally. During these sessions he critiqued my technique to ensure I was performing each movement right, and I was able to ask him about other exercises and have him demonstrate proper body mechanics for me. His attention to detail and obvious passion is what helps me motivate through on days I don't want to work out. I have to mention that though he is my boyfriend and we do live together, he treats me like any other client, he expects nothing less than my hardest efforts and doesn't let me slide by with cheating. On a personal note, I can attest that John spends countless hours drawing up workouts and meal plans for his clients. He is as much invested in their success as they are, if not more. When he comes home from a session with a client he can't help but talk about how proud he is in their progress and dedication; he truly does put his heart into this.
What I love most about Johnny is how personable he is. It doesn't matter whether one on one or in a group he always makes sure you get your time. My schedule is so hectic, but Johnny always found a way to fit me in. He motivates and encourages you all while kicking your butt with his intense workouts! He loves what he does and it absolutely shows!! He even gave me a simple, healthy & affordable meal plan to help me because I'm always on the go. He's extremely knowledgeable and overall great guy!
Johnny is the man and I can't recommend him enough! I have been training with him for over six months and admire his professionalism. Training together has made a huge impact. My body is in better shape, I live a healthier lifestyle, and feel great. He is flexible and willing to work around my unpredictable schedule. Whether you are already in great shape or have never worked out, John will help you bring yourself to the next level.
John is a beast, knowledgeable about the body and how to work on problem areas. He's a kind dude who really gets results!
From the get-go Johnny was a professional, amiable, and very knowledgable personal trainer. He helped coach my technique and mental headspace during our hour long lifting session. He drew from his experiences and even captured video of my improved technique for my future reference. Excellent experience with Johnny overall, and can't wait to work with him again soon.
Johnny is an excellent trainer. He is highly knowledgeable in vast disciplines of training such as kinetic energy and specific strength training. He also helps channel your emotional and physical setbacks by directing the energy into positive thought and attitude. It's about focus, food and fitness. Looking forward to the new me.
Are you a trainer?
Get new clients. Change lives.