Luka Sea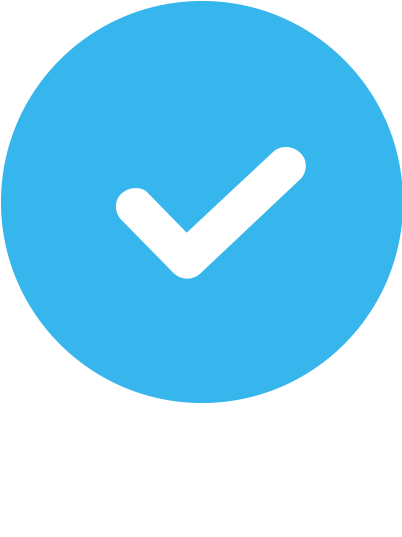 Verified
19 Reviews
Virtual
Gym
About Luka
There are many reasons why people choose to exercise. Whether you want to improve your sport performance, reduce health risks, or look and feel better I can help you achieve your goals. Fitness provides us with the ability to enjoy a healthy active lifestyle. The beauty is you get to choose your own fitness adventures, the options are endless. As a passionate Certified Personal Trainer, my role is to motivate, enable and make training a fun and rewarding experience. I love to see my clients achieve their personal health and fitness goals, through a tailored approach of regular fitness activities, mixed martial arts and guided fitness programs.
My favorite client story
I met my client Queenie 6 months ago with herniated dics, carpal tunnel, weak ankle mobility and most importantly her weight struggles. In just 6 months she wore the same outfit that she bought a year ago and the difference is amazing!

I am so proud to be on this journey with her and I can't wait to see more progress 6 months from now ?
My favorite exercise
The Squat is quite possibly the 'Mac-daddy' (i.e. the best) of all resistance training exercises. It uses all the major muscles in the lower leg, thighs and hips and when performed correctly uses numerous muscles in the upper body to help protect the spine when load is rested on the upper back and/or shoulders. As it uses lots of muscle it is great as a calorie burner to help weight loss and toning, and when progressively heavier loads and greater training volumes are used it is possibly the best exercise for building strength and size in the lower body muscles.

Squats replicate a primary movement pattern that most people use variations of everyday whether it's getting in and out of a chair, using the toilet, or picking items off the ground. There is a version of squats available to suit every client – whether its supported bodyweight squats for the beginner or heavy barbell squats for the more advanced client – the movement is the same, the only variance is the way the movement is loaded and the depth which is safe for each client.
My favorite quote
"Consistency is key to success"
My training philosophy
Make Plan of Action That Works for YOU

"Don't believe the dogma. Don't believe the hype. Don't search for the magic bullet. The real secret in fitness is that many things work. So it's your job to find what sounds best for you and what's most sustainable. Anyone can make a workout difficult or create a diet that helps you lose weight or build muscle. But there's a real art to making it enjoyable, doable, and possible to maintain for the long run. That's where I come in. Simplify the message, clear out the misinformation, and give you a plan of action that you believe you can achieve…and then help you do it and see the results."
My training experience
Through my training I've learn that being successful at this job takes work, talent, skill, and experience. Getting a certification is no guarantee that you'll either get clients or, more importantly, be able to keep those clients. It's all about communication and providing a lasting experience.
Areas of Expertise
Strength Training

Weight Loss

Boxing

Muscular Definition

Muscle Gain

Kettlebells

Functional Training

Kickboxing

Cardiovascular Conditioning

Core and Balance

Nutrition

Flexibility and Mobility

Posture

TRX

Massage

Myofascial Release

Injury Prevention

Stress Reduction

Wellness

Corrective Exercise
NCCA Accredited Certifications
NASM Certified Personal Trainer
Additional Certifications
Prenatal/Postnatal, First Aid/CPR/AED, TRX Functional Trainer
Education
BA in Photojournalism
Who I Especially Like Working With
Actors, Beginners, Bodybuilders, Brides-to-be, Dancers, LGBTQIA, Men, Middle-aged, Models, Overweight/ Obese, Peri/Post-menopausal, Post-rehab, Pre/post-natal, Rehab, Seniors, Student-athletes, Women, Youth
Medical Conditions Experience
Anxiety, Back Pain/Issues, Bone/Joint Injury, Headaches/Migraines, Hip Pain/Issues, Hypertension, Joint Pain, Knee Pain/Issues, Limited Mobility, Lower Body Pain/Issues, Neck Pain, Plantar fasciitis, Rotator Cuff Issues, Shoulder Issues, Stress
38-05 31st Avenue
Astoria, NY 11103
No Gym Membership Needed!
27-18 23rd Avenue
Astoria, NY 11105
Session Surcharge: $0
No Gym Membership Needed!
I have had an opportunity to be trained by Luka for almost 1 year. In that time we began with an assessment of my weight, health and wellness and began a workout regimen to support me in reaching goals to maintain a healthy lifestyle. As a trainer, Luka takes his work seriously. He motivates and encourages me to do my very best on every set, in every exercise and never lets me settle for mediocrity. Luka is personable and fun to workout with. He is prompt for every session and helps me set new goals each session. He holds me accountable and is conscious to check in with me to see that I follow a diet that supports the physical training completed with him each week. He helps me set realistic goals to reach phenomenal results. He refines my workouts to be specific to help me achieve the look and feel I want and encourages routines to promote a healthy mind and body. I am grateful to work with Luka and recommend his leadership if you are interested in an engaging, rigorous, realistic workout with results that you can see almost immediately.
Luka is simply the best. I have been working out with him for almost two years, on and off. Due to a knee injury, I am not able to perform cookie-cutter exercise programs. Luka is very knowledgeable and tailors my workout to my specific needs. He is skilled in crafting exercise programs that are engaging, challenging, and productive. The results speak for themselves.
Luka is the best. He is able to see where you have foundational weaknesses and suggest exercises to help improve strength and flexibility to build a strong foundation. He is warm, funny, personable, humble, open minded, easy to get along with, and approachable. He knows how to push you beyond what you think you are capable of, but also recognize what limits are safe to enforce.
He's the best. He knows what I need work on, form is the most important thing to make sure for me not I'm getting into serious injuries. He has been training me about 2+ years. I have learned so much and so much more to learn from him.
I would highly recommend Luka Sea as your personal trainer. He is the most responsible trainer I have been working with. The highlights from him would be 1) knowledge in personal training and nutrition, he is able to answer all types of questions 2) work closely to figure out your goals, time schedule and make modifications based on your feedback 3) great personality, patient when correcting your forms, cheer you up when you are exhausted. It has been a great experience working with him and I am also seeing a lot of improvement with her help such as more muscles built and more fat burned. Don't hesitate to make a step forward to being fit!
Having spent my first few decades not just unathletic but downright sedentary, I wasn't sure what to expect from working with a personal trainer, aside from looking and feeling stupid at a gym. But Luka put me at ease from the outset, being supportive and encouraging even at our initial fitness evaluation. Over the last year and a half, my physical health has improved greatly under Luka's guidance. I am leaner and stronger than I have ever been, and friends and family all notice. Luka now has me doing bench presses and barbell squats alongside the meatheads! He knows when to push me harder, as when I doubt my own abilities, and when to ease up, as when I start to lose my form, all the while staying cheerful and friendly and funny. He's also accessible, flexible, and very accommodating of changes in my schedule. I highly recommend Luka, without any reservations.
I trained with Luka Sea from November 2018-March 2019. I have come to know him not only as a skilled personal trainer, but as someone who is highly motivated, proactive, and professional. Luka met with me to discuss my personal goals and create routines that were considerate of my physical limitations and personal preferences. He knew that I preferred weight lifting to cardio and took an educational approach to my training, devoting time to building my confidence to use machines and free weights independently. His attention to my form helped me to understand the true impact of my previous injuries and to build strength in areas that were lacking. Luka was not afraid to discuss things that weren't working. When it became clear that doing more cardio would improve my ability to do other exercises, he adjusted my plan to account for this and suggested routines I could complete outside of our sessions. In every session Luka pushed me further than I thought I could go, demonstrating that I was capable of more. Throughout our sessions he remained positive and non-judgmental, always recognizing the progress I had made which was a great motivator. I highly recommend him as a personal trainer.
Luka was great! Based on my personal needs we worked on building strength and proper form. He helped me understand the reasons behind what I was doing. Luka was also a pleasure to work with. I'd definitely work with him again.
Luka is an excellent trainer. He comes prepared to each session with a routine planned out. He will listen to your concerns and the areas you want to work on most. He will build your workouts around yours needs. Luka is fun to have around which makes the sessions fly by!
I've worked with personal trainers before and I can honestly say Luka is the best. In a few short months he helped me reach the goals I had set for myself. He is knowledgeable and patient with me and she is always very encouraging. He's also very personable and friendly. I would definitely recommend him to others!
Luka is prompt, easy to communicate with and has an enthusiastic attitude. I came to him while dealing with a shoulder injury. I did my shoulder exercises but he also helped me understand how my correct form and posture for my feet, legs, thighs, butt, core were all connected and related to keeping myself stable. He has been really diligent with helping me master the basics of form and movement. I learned a lot from his approach and continue to learn. Thank you so much, Luka!
I decided to start my 2020 resolution early and so happy that I did. Luka is the trainer that I chose and I am so pleased with him. He is knowledgeable, patient, caring, friendly, and very professional. I had a bad experience in the past with a personal trainer which made me hesitant to find another. If Luka had been my first trainer, I would be at my goal right now. I have recommended him to many and look forward to continued progress with her in 2020.
I have been working with Luka for a few months now. On time, personable and genuinely invested in your journey. In time, I realized that everything was done for a reason and I saw immense changes in my body in terms of strength. I even started developing muscles in places I didn't know. I wouldn't have it any other way, I look forward to working out, and that is not something I say easily.
Luka is a great trainer. I have knee problems and Luka was able to modify exercises for me. Luka discussed the importance of my diet and created a fitness plan based on my needs. I highly recommend Luka for your personal training needs!
I've been working with Luka for about 4 months now. Luka has been prompt, patient and helpful. I'm currently 7 months pregnant so the exercises have been helpful in easing any aches and pains I have during my pregnancy. Luka is also very knowledgeable and teaches clients during sessions about the different muscle groups and how they work together to support the body. I'm definitely look forward to my postpartum training sessions.
Luka is an excellent trainer. He is very well versed in anatomy and uses a therapeutic approach to training, meaning he will push you hard but is aware of what the body can reasonably do without causing injury. His approach is friendly but firm, and his workouts are diverse so each session will be progressively challenging. All in all you will never be bored with Luka as your trainer!
Luka is an amazing trainer. I've been working out with Luka for the past six months online due to Covid. Luka is positive, prompt and highly knowledgeable. I trust Luka understands my fitness challenges and adapts exercises according to my needs and what we can do from home. He continues to challenge me week after week and the results are great. I'm stronger, have greatly improved my posture and flexibility, and have lost body fat.
I highly recommend Luka to anyone that wants to get in shape. I've been working out with Luka since March and in only 3 months I feel I'm in the best shape I've been in a very long time. He takes his time in figuring out what works best for you and executes on it. Very knowledgeable, empathetic and genuine! Professional and very passionate about the work. Luka is the absolute best!
I decided to start seeing a trainer after gaining some weight during COVID and deciding I needed some help getting back in shape. Luka was my first time working with a trainer, and it was a great experience! He's very informative and helpful, and always makes training fun. You can tell he knows what he's doing and is very knowledgeable, and he makes sure to share that knowledge with you and teach you not just what to do but also why and how. He is a great motivator and will make sure you work hard to get to your goals. He's also very flexible with his training schedule. Unfortunately I was only able to work with Luka for a few months because my schedule got busier, but I would have gladly continued if circumstances hadn't changed. I highly recommend him!
Are you a trainer?
Get new clients. Change lives.