Rachel Bass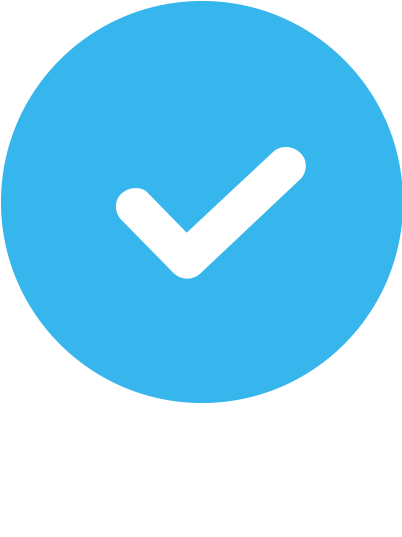 Verified
15 Reviews
Virtual Training Only
COVID-19 Vaccinated
About Rachel
*Not currently accepting New Clients*
Hi- I'm Rachel and I am a Brooklyn based personal trainer who currently runs a mostly virtual business. Something unique about me is that I am an anti-diet personal trainer. In 2020 I learned about Intuitive Eating and will soon be certified as an Intuitive Eating coach. This means that I no longer will work with weight loss clients. If you are someone who has been on and off dieting for years and are ready to stop dieting and mend your relationship with food and your body than we may be a good fit!
About Me:
I wasn't a college or even high school athlete. My desire to become a trainer didn't come from a love for fitness, but rather a love of people. I have always had an innate ability and desire to listen, understand and help others. When a mentor recommended I become a trainer, I connected with the concept that I could bring positive changes to people's lives in their mind, body and soul. This decision proved to be wise, as I have found my job incredibly rewarding. In my fifteen years as a trainer I have worked with a wide range of clients with different ages and goals, but they all had one thing in common - a desire to love their session.
My sessions start with a 5- 10 minute warm up, followed by 40 minutes of personalized programing and ending with 5-10 minutes of stretch. I always listen to how you are feeling and tailor the session to your needs for the day and your ultimate goal. I care about my clients and genuinely want them to experience positive growth in themselves.
Before COVID-19 I was traveling to everyone's homes, but now I am able to see clients virtually! Though I miss seeing everyone in person I am grateful that technology has allowed me to continue my business and help my clients even from afar. In fact I now see many clients who are not even located in New York City. If you are worried that you dont have equipment at home rest assured that I can create a fufulling workout with no equipment as well as recommend some products to change up the programs.
You will feel confident in knowing that I went to school to become a trainer! Whereas some people read a text book and study for a test, I learned from professionals and got practical experience in the gym as well! Upon graduating college I attended the National Personal Training Institute where I was able to achieve the highest level of personal training education that one can receive. At NPTI I had time not only in the classroom but also in the gym working with others! Upon completing NPTI I immediately moved to NYC and started working at Equinox and was lucky to receive continued education through their school called EFTI. In 2018 I furthered my education and became a Senior Fitness Specialist through NASM.
In the past fifteen years of being a trainer and learning about the fitness industry the thing that has stayed consistent s my love for my clients. I love teaching, explaining, demonstrating and nurturing the special relationship we share. If you are looking create a positive change in your mind, body and soul, I am the trainer to get you there.
My favorite exercise
I love kettle bells. They are fun and can be used to build strength and get a cardio work out all in one!
My favorite quote
You can't connect the dots looking forward; you can only connect them looking backwards. So you have to trust that the dots will somehow connect in your future. You have to trust in something - your gut, destiny, life, karma, whatever. This approach has never let me down, and it has made all the difference in my life.
-Steve Jobs
My training philosophy
Show up, give your all, and celebrate your accomplishments big and small.
My training experience
I have worked with men and women of all ages in my 13 plus years as a trainer. My favorite thing about being a trainer is the connections I can make with my clients and knowing that I had a special part in making them feel better and more confident.
Areas of Expertise
Strength Training

Weight Loss

Functional Training

Kettlebells

TRX

Core and Balance

Muscle Gain

Stress Reduction
Additional Certifications
NPTI Certified Personal Trainer, Equinox Certified Personal Trainer, NASM Senior Fitness Specialist, Pre/Post-Natal
Education
Muhlenberg College, BA - Theater
Who I Especially Like Working With
Beginners, Brides-to-be, Cancer Survivors, LGBTQIA, Military, Overweight/ Obese, Post-rehab, Pre/post-natal, Rehab, Seniors, Women
Medical Conditions Experience
Addiction, Anxiety, Arthritis, Autoimmune Diseases, Back Pain/Issues, Bone/Joint Injury, Cancer, Depression, Obesity, Plantar fasciitis, Pregnancy, Stress
Rachel Bass is the most dedicated and determined trainer that I have ever had the pleasure to work with. She truly listens to my personal goals and works the programming around my needs and fitness progress. I feel stronger and that I am in the best shape ever and it is because of Rachel's technique, support, and positive reenforcement that keeps me focused and wanting to do more. She is truly amazing!!
I have been training with Rachel for one year and she is hands down the best trainer I have ever worked with. She has the ability and creativity to garner results in an individual by customizing challenging workouts to suit their needs. This always makes for a fun and effective workout, resulting in lots of sweat and laughs. She is incredibly warm, and highly motivating despite being tough. She knows her craft and takes my fitness goals seriously. A win for me is a win for her. My body has changed over this year and she is always adapting our sessions to ensure that I am challenged and engaged. Rachel also takes the time to know her clients well, which makes our sessions highly enjoyable and the highlight of my week! I am in the best shape of my life and I cannot recommend Rachel highly enough to anyone who wants an attentive and motivating trainer who gets results.
Rachel is a very cheerful and encouraging trainer! She helps me get through very tough sets by encouraging me. Her style is really a good fit for me! And I have seen significant change in my body and have reached my short term goal within 2 months. Amazing!
I've been training with Rachel for over a year now. Though I don't look forward to exercise in general, once I begin I honestly have to say I'm enjoying the workout she puts me through. Besides her dedication and love of what she does, she understands my goals and aspirations and guides me to the limit. Rachel pushes me just enough to where I can feel and see the progress of my efforts. In my past experiences with personal trainers, I've never encountered one that is more dedicated, caring, personable and, simply fun to workout with. If you're thinking of having a personal trainer, there's no doubt in my mind, you'll be extremely happy working with Rachel.
Rachel is an awesome trainer. Working with Rachel, I went from feeling really out of shape and unhappy in my own skin to the best shape of my life. Rachel has helped me truly transform by body. Every session is different and personalized - the only thing that is consistent is that she kicks my butt every single time. Somehow, I still enjoy my sessions with Rachel - I look forward to her workouts and genuinely enjoy the hour we spend together (no matter how sore it makes me). I am grateful to have Rachel on my team, as my trainer and now, also my friend!
Most amazing decision of my life! Rachel is the best trainer I have ever worked with and she has transformed me!! When I first started training with Rachel, I had no upper-body strength and could barely run for more than 10 minutes without feeling faint, now I am doing push ups, squats, dead lifts and so many other things I never thought I would be capable of. She has the most amazing personality and is so sincere and really cares and focuses on what you want to accomplish. Sessions with her are amazing and go by so quickly, I actually look forward to them every week. Rachel has taught me all about exercising and working out and really helped change my body for the better. I would recommend her without a doubt to anyone!
Rachel is a truly gifted trainer and a wonderful person She prepares for every session and works with her clients on aerobics , strength building and balance. She is unusually gifted and tailors her sessions to fit the needs of each client,I am an older person and my niece is a young girl . Rachel designs her sessions to meet each of our needs and goals which of course, are very different I highly recommend Rachel. as a trainer.. I am stronger , my balance and strength have all improved dramatically since I began to work out with Rachel, I have tried various trainers over the years and now feel that I have found the trainer I was always looking for
Rachel is amazing! I have never had such a positive, supportive trainer. Rachel is encouraging and never makes me feel weak or like I'm falling behind. She motivates me to keep going and is fun to be around. I'm really glad I found her and can't wait for my next session!
Rachel is a joy to work with. She finds unique ways to challenge me while providing the support and encouragement necessary for me to achieve my goals. Not only is Rachel's training style highly effective in terms of physical results, she is a warm and healing presence, which makes sessions with her enriching and rewarding on many levels. Rachel is a caring person and I highly recommend her holistic approach to personal training!
Rachel is one of the best trainers I've ever had. She's not a drill sergeant -- that's not what motivates me. Instead she's super supportive while still challenging. I always feel like I've gotten a full body workout whether we work out at the park or at my house. She's also tons of fun to be around. Rachel's the best!
Rachel is an amazing trainer. First and foremost, she is positive and upbeat. She's the best cheerleader there is to keep you motivated. Second, her workouts are individualized and challenging. I never feel like I'm doing the same routine twice and the results show. She really listens and tailors her workouts to fit your goals. Lastly, Rachel is just a wonderful person and, interpersonally, is a joy to have as a partner in my fitness journey! I give her my highest recommendation!!!!
As someone who has been working out for a long time it's very refreshing to have someone give me new workouts and routines, especially during quarantine. Rachel's energy is infectious and the time seems to fly by with our conversations. I don't enjoy doing cardio but training with her makes it fun and I'm always in a sweaty bliss after!
Rachel is at the top of her training game. Not only is each work out unique and highly personalized, but she works with you to create a program to target exactly what your fitness goals are. Not only do I feel constantly pushed to do my best, but I am always supported and listened to. We adjust as we go, if something isn't working the way it should or is causing pain/problems. Her ability to adapt to the online need during a pandemic has been incredible to watch and am so thankful for all she's given me! Further, she helps talk you through nutrition and reminds you that all bodies are beautiful, it's truly about health and feeling good. I honestly can't imagine working with anyone else on this highly personal journey I am on!
I started to train with Rachel at the beginning of COVID and had never considered a virtual 1:1 trainer. It has been worlds better than what I could have ever imagined and may actually be better than any training I've done live. No joke! Rachel and her training embody the perfect combination of rigor and support. Her program for each session is focused on strengthening your body in it's entirety with a healthy mix of cardio to get your heart rate up. She really pushes me - I'm sweating buckets by the end and sore (in a good way) for days. It's the greatest feeling! Rachel knows her stuff and is truly an expert. She explains positions, muscles, stretches, etc. in layman's terms and never makes me feel foolish for not knowing certain things - I'm always learning something new. And she's flexible! If something is not feeling right for your body, she will adjust based on you - we've had to do this a couple of times and it's so great to be working with someone who really hears you. I will say this though, the best part about training with Rachel... is Rachel!! Her energy is infectious and she truly cares about her relationship's with her clients - she is ON this journey with me. When I'm feeling like I can't do another sumo squat or mountain climber, Rachel is there to get you through it. I can't imagine training with a more inspiring, fun, and tough trainer - you get incredible results with an amazing person at your side. Would definitely recommend.
Rachel is amazing! Her workouts are varied to keep you enticed. She will make a workout out of nothing and genuinely cares. She wants you to succeed! Can't wait to work with her again!!!
Are you a trainer?
Get new clients. Change lives.