Ruslana Sokolovskaya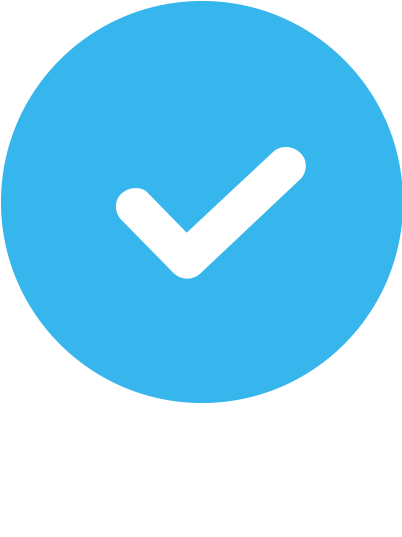 Verified
12 Reviews
About Ruslana
Professional athlete.
I care about my clients getting results.
The sessions are usually very dynamic and packed with a variety of exercises which is why I prefer superset type of training.
I work with both men and women with different sets of fitness goals.
I love to work with someone who is very determined and committed to the results. I require lots of focus and input from my clients but always stay very attentive to their interests and needs. Clients are always welcome to openly communicate with me.
I can help you get ready for a fitness competition or your upcoming wedding.
Used to be a gymnast (rhythmic gymnastics) and teach pole dance and flexibility. So in case doing a split has been your long time dream I can help you accomplish that as well.
Areas of Expertise
Nutrition

Strength Training

Weight Loss

Flexibility and Mobility

Muscular Definition

Boxing

Functional Training

Kickboxing
NCCA Accredited Certifications
NCSF Certified Personal Trainer
Additional Languages Spoken
Russian
Training Areas Served
In-home or Outdoor Personal Training
Ruslana was amazing!!! She actually pays attention and really focuses on your work out. Each session she tried new exercises so I didn't get bored. Also really knew what she was talking about. Highly recommend her!
I have had several sessions without Ruslana. She really has inspired me to train hard, and push myself. Each session is different, with lots of variety. She really listens to my goals and has helped me achieve them. Really happy, and looking forward to the next session.
Ruslana definitely has confidence in me to push past my own comfort zone to achieve my goals. She makes the workouts fun and corrects my body alignment to do the workouts correctly. I'm very happy to be trained by her!
I don't think I have ever experienced a more focused and professional trainer in NYC. Ruslana took the time to get to know ME FIRST, and didn't try to put me through some WOW workout that didn't tie into my wants and needs as I have experienced before with other trainers; instead, she tailors a program FOR YOU and keeps it intense yet fun with lots of variety. I have worked out with a lot of people but I feel like I finally found the right fit with Ruslana. HIGHLY recommended.
Ruslana is by far the best trainer I've ever had. She also trains my husband and he says the same. The top 5 reasons why I think she's an absolutely incredible trainer: 1. Her work outs are super efficient. She combines moves that optimize your time. So I can do in one hour with her, what I do in 2 hours with another trainer. I love this! It's the best use the work out. 2. Her workouts are super fun! I get bored easily and this has always been my issue with working out. Every work out is diffeent and the sequences are fun and mentally engaging so they keep me stimulated which makes me push myself and look forward to the work outs. 3. She is extremely knowledgeable about both physical form as well as diet. I have a knee injury and I thought I could not do hard work outs. After searching for years I finally found a trainer who can tailor moved to give me an intense work out without being a problem for my injury. It also helps that I can talk to her and get advice about diet too. 4. She is extremely professional. She never cancels. She's always on time. She's always prepared with a new and different work out. 5. She has great energy and is really just a lovely person. It's such a pleasure to spend an hour working out hard but having a good time with the person you're working out with. I always leave her work outs in a great mood!
Ru is an incredible trainer. She is super helpful and has the perfect balance of pushing you the right amount. She's suppprtive and encouraging and focuses a lot on form so you get the most out of your workouts AND you don't get injured. My favorite trainer yet and I've been through a few! :)
Ruslana does a great job of pushing me but also being patient at the same time. Her workouts are never the same so you do not get bored. I would certainly recommend her for anyone looking for a motivational trainer!
Ruslana is one of the best personal trainers I've worked with. She knows so many different exercises so each session is different. She works out muscles in me I didn't even know I had. I can't wait to see the results as I continue to work with her. I highly recommend her whether you're a beginner or a pro.
Great first session with Ruslana! Highly recommend. She pushed me hard, paid attention throughout, all while keeping my injuries in mind. Looking forward to further sessions.
One hour session is packed with full range of exercises that bring about results that I'm looking for, with much concideration for my injuries. Works around my pain and is helpful on building muscle to keep me from recurring any further trouble from my injuries. Great attitudes, positive and always encouraging. Makes you want to keep exercising till the sessions end without looking at the clock. Every session is different from the previous which keeps the workout challenging, with continues increase in intensity level based on my physical advances. Would recommend in a heart beat. Big thumbs up. :)
serious about your goals and happy to see you meet them! Wonderful person, skilled trainer, and friendly to help reach your goals.
I trained with Ruslana for 4 months before my wedding and looked AMAZING on my wedding day. I got so many compliments on how toned I looked. Ruslana listened to my goals and really pushed me to achieve them but always in a kind way. She's extremely knowledgeable and helpful at giving instruction. A huge plus is she's also vegan and eats super healthy so she gives great tips on nutrition as well. Overall, it felt like I was training with a friend. She's the real deal so if you're looking to tone for an event or just stay healthy, I couldn't recommend Ruslana enough!