Shamel Williams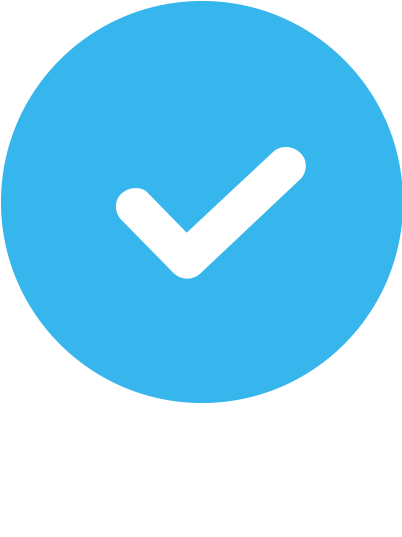 Verified
31 Reviews
Outdoor & In-Home
Gym
COVID-19 Vaccinated
About Shamel
Fitness was introduced to my life when I found myself sick with many medical conditions that were decreasing my quality of life. I was once overweight, taking blood pressure medications, and had to sleep with a heart monitor due to my poor health condition and dieting. My journey began 8 years ago. I began training myself and was able to see great results utilizing my training regiment along with proper dieting. I've tried many things and learned "What not to do" along the way. Along my journey I began to love fitness and how it made me feel. I would like to share what it is I've learned to help others prevail and "Exceed Their Goals".
A fitness jorney is a personal choice that is not easy for anyone to maintain. Even those that love fitness have days that they may not want to train. I am here to provide that extra push that many people may need. I have experience working with young athletes, middle age clients, and elderly. We all start somewhere and one must have realistic small goals that can expand as they begin to progress.
I believe in a balance fitness regimen which includes strength training, cardio, and the right nutrition to reach the desired physique that one desire.
My favorite quote
To get what you never had, you have to be willing to do what you have never done!
My training philosophy
One must find comfort in being uncomfortable in order to bring about a change!
Areas of Expertise
Nutrition

Weight Loss

Muscular Definition

Muscle Gain

Functional Training
NCCA Accredited Certifications

ACE Certified Personal Trainer
Additional Certifications
Nutrition Specialist
Education
Master's Information Systems
Who I Especially Like Working With
Beginners, Men, Overweight/ Obese, Student-athletes, Women
Training Areas Served
In-home or Outdoor Training
215 W 35th St
New York, NY 10001
Session Surcharge: $0
No Gym Membership Needed!
329 Wyckoff Ave
Brooklyn, NY 11247
Session Surcharge: $0
No Gym Membership Needed!
Shamel is an excellent trainer all around. Before we started, he took the time to talk through my goals, and helped strategize for the perfect session. He came prepared with all of the necessary equipment so we could hit the ground running. Furthermore, he kept pushing me harder and harder to hit my goals, but knew when to stop to avoid injury. I'm really excited, and looking forward to continue working with Shamel for a long time. Thank you, Shamel!!
Shamel is a fantastic trainer who customized each session for what you want to develop. He has been excellent at helping me as a beginner get started, and on the way to a stronger body. Shamel is a superstar, you can't go wrong with him.
Shamel is a fantastic trainer and he will walk you through towards your goals with an individualized strategy. I highly recommend him.
Shamel is a great trainer. He has created well planned routines to meet my goals and needs. He makes sure I understand how to do an exercise and why I am doing it. Also, he has been encouraging me to give more and challenge myself. Thanks Shamel!
Shamel was a great trainer. The times we met, he was kind, detailed and pushed me. He explained what workout worked what body parts & always made sure I got the most out of my hour. I left sore everytime! Thanks Shamel!
Shamel is a fantastic trainer. I've worked with him for about a month now and he is great. He is very committed to his clients and really focused on helping you to do better and reach your goals, no matter what it takes. He is kind and friendly and just a great person to work out with - he makes working out fun again, which is what I really needed. He also follows up a few days after working out to check in and see how you are feeling, which I can really appreciate. I would definitely recommend him if you are looking for a new trainer. I've had a lot of trainers over the past decade and can attest to how great he is!
Shamel is a great personal trainer! I've been working with him for approximately 3 weeks now and I already feel a difference in my energy and my body. He has positive energy, is super motivating and encouraging. He does checkins to make sure I'm ok and remain on track. if you're looking for genuine, caring, push you to your limits trainer, I highly recommend, Shamel.
Shamel is an amazing trainer. This is the first time I've ever had a trainer and Shamel has patiently worked with me as I've gotten comfortable with the exercises. On the days that we don't work out, he sends me supplementary exercises that I can do -- something that he definitely doesn't have to do. In addition to having so much knowledge as a trainer, Shamel is also a really great nutritionist. He has helped me identify the best foods to eat for my body type and answers all my questions throughly about the best way to get nutrients. Lastly, Shamel is just a really kind person -- who always puts the needs of his clients above his own. I am so thankful to have met someone like him and am now so much more comfortable with my body, my eating habits, and my workouts.
Shamel is great! Very nice, encouraging and easy to work with!
Shamel is a wonderful trainer and an empathetic person. Once you sign up with him, he immediately reaches out to you to figure out what you want to develop and what your comfort levels are. He has been great for getting somebody who's out of shape and unaccustomed to many workout regimens, like myself, adjusted to working out with various tools. He also finds the perfect balance between pushing you beyond what you think you can do and keeping you motivated for the next session! I highly recommend Shamel.
Shamel is an awesome trainer. He provides challenging workouts teaches you the proper form for them. He also customizes the workouts according to my fitness levels and my goals. I'm very happy with my experience and train with him regularly.
Shamel is a great trainer. I've worked with him for two weeks now and he's been awesome. Before we started, he took the time to get to know me and my fitness journey before creating a plan for me. During session, he pushes you to reach your potential and spends extra time with you to explain. He follows up the day after each session to check in to see how you're doing and recommends equipment or gear to help you reach the next level! He is kind, friendly, and dedicated to his clients. Thanks Shamel!
Shamel took the time to understand my goals and, especially during our first sessions, figure out where my strengths and weaknesses were. He pushes me as hard as I can take while avoiding injury and keeping you engaged. I'm looking forward to building towards my goals with Shamel and so will you.
This is my first time working with a trainer and Shamel was awesome. He made me feel very comfortable and easily made accommodations for my shoulder that has limited range of motion. He really listened to me and tweaked things to really fit my goals. Shamel is very encouraging, kind and a wonderfully positive person. I would definitely recommend him!
Shamel is an effective, nonsense-free personal trainer who understands how to motivate his people. He integrates client goals with what's possible for their bodies and tracks progress religiously. I highly recommend Shamel if you want to get back into shape quickly and safely. If you put in the work Shamel will lead you back into shape.
Patient and challenging. I just started working out after a 5 year hiatus. It's been a great experience. Shamel has been encouraging and patient with my progress, but challenging at the same time. In the past 2 months I've seen changes to my arms which has motivated me even more. I recommend Shamel for anyone looking for a trainer that ramps you up while understanding your fitness level.
Great Experience. Great Time. Pumped to get more sessions in and achieve my goals.
Shamel is my first experience with a personal trainer ever and while I am experienced in the gym, having him along helps me push myself harder and helps me focus on my goals. Shamel is very professional, always on time and very diligent about the programing to target your goals. Shamel personality is awesome and always makes me feel comfortable, feels like working out with an older brother! I definitely recommend him if you are looking for someone who will push towards your goals!
I've always been into fitness but never had personal one on one training experience before. And so learning from Shamel was a lot of fun and a rewarding experience. I learned about my body type and what works for me. I felt stronger after each training session and I saw results within the month of training with him. He sent me my training regime after each session as well. In the future, I'd like to train with Shamel again. It was definitely awesome!
Shamel is an excellent trainer who takes the time and initiative to make sure we work towards my goals. He educates me on new exercises and techniques during our sessions and has shown me how to approach the gym on my days without him. Shamel is flexible when needed, but also holds me accountable in order to make progress. I would recommend him to anyone looking for a friendly and effective personal trainer.
Shamel is an excellent trainer and motivator. He does a great job tailoring workouts to his client's goals and where they are at in their fitness journey. He comes prepared and his workouts are thoughtful. Overall, Shamel is a top notch trainer.
Great first experience! Shamel was careful to make sure I did not over exert myself but pushed enough to make sure I was getting the most out of the workout. It went great and I look forward to the next session.
Serious about exercising. My trainer is AWESOME, diligent, patient, organized, and very detailed. I look forward to every workout with him.
I started training with Shamel 2 years after having my daughter and 16 months after developing a sedentary lifestyle because of Covid. I came to him with low energy and not the best body image. He made me comfortable and earned my trust right away. He shared his personal journey with me and then talked through my personal goals. After gaining an understanding of what was important to me, he took a holistic approach, whereby he stressed the importance of proper nutrition, food prep, rest, training, and mindset! "This is a lifestyle... to be embarked upon at your pace... the important thing is that you start", he said. I have learned from him that this is largely a psychological journey... that the hardest thing to train is not the body, but the mind. Everything else is a matter of execution. He has a gift for reading one's level of strength and ability, his discipline is kind, but he will push you to the best of your capabilities!
Shamel, is a dedicated trainer who has spent time to really help me develop my inner/ outer strength. He's works on some of my problem areas as well as reminds me about the importance of strengthening my entire body. This has been such a remarkable shift in my life. I always focus on the cardio and put weight training to the side but it is so nice knowing that I have a dedicated trainer whose hard work is evident and who continues to uplift and support my busy schedule. I highly recommend this person if you are on the go and need someone to work with in the time that you have.
I needed a personal trainer because I am a beginner to weight training. I have a thin body and have good metabolism and hence needed a trainer to help me put on muscles. Shamel has really helped me by showing me the right exercises with the right form. I have tried to do weight training on my own before but have hurt myself due to poor form. Now, even days when I do not have a training session with Shamel, I go to the gym with confidence and correct posture. Shamel has built confidence in me to trust myself. Now, I am motivated to go to the gym as I have started seeing progress which was never the case before. Shamel also checks up on my diet and recommends what to eat and what not to. I am a vegetarian and he is supportive of this and that really impresses me.
Excellent Workout. I used to work out frequently, but had fallen off because of my new job. With Shamel, I got back on track and am pushing myself harder than ever. He's very knowledgeable, meets you at the level that you are and raises you up to where you want to be.
Shamel is a great trainer. He understands my goals and designed great plans to achieve them. He is always very motivated and very knowledgable about fitness. I am highly recommending him.
I have been training with Shammel for 8 months now. He is a fantastic trainer and knows how to build up your self confidence gradually. He leads by example and motivates others. I have been noticeable progress in my body and look forward to continued transformation.
I have been trained for more than 3 months by Shamel. He has been instrumental in me sticking to the program. I started from scratch and have not got any injury so far. He has always been on time and also is a pleasure to work with. I highly recommend him. Get comfortable in being uncomfortable.
Are you a trainer?
Get new clients. Change lives.