Terra Cardwell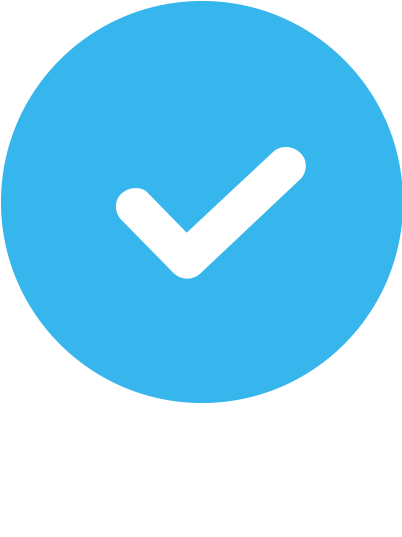 Verified
5 Reviews
About Terra
* I work only in Manhattan
Life has its ebbs and flows, especially life in NYC. We batter our bodies in an attempt to keep up with the rhythm of the city that fuels our inspiration, drives our ambition, and feeds our energy, just as much as it bruises our ego, damages our body and corrupts our mind. The pros and cons of NYC are a constant balancing act of staying true to one's values while remaining open to opportunities.
I am your coach and guide to managing the stresses this city places on your body. I use my years of experience as a fitness/nutrition coach to help you live a balanced life in an unbalanced city.
Terra received a Bachelors in Kinesiology from the University of Wisconsin-Milwaukee along with a certification in Health and Wellness. After graduation, she continued her education and pursued a number of certifications such as Specialist in Performance Nutrition from International Sports Science Association, Precision Nutrition Level 2 Coach, NASM certified personal trainer, Pilates mat/reformer/chair, pre and post natal, Kettlebells, and Olympic Lifting. Terra honed her skills while working as a rehab trainer in a busy NYC physical therapy clinic and learned from her colleagues the protocols for developing safe and effective exercise programs. Terra is an avid fitness traveler always looking to push herself whether it's studying martial arts in China, kayaking down New Zealand Waterfalls, scuba diving in Australia, competing in an INBF figure competition or training for a race. Terra brings her passion and skills to NYC and specializes in fat loss, strength training, and lifestyle modification.
Areas of Expertise
Pilates

Strength Training

Sports Performance Training

Weight Loss

Nutrition

Core and Balance

Posture

Kettlebells

Injury Prevention

Stress Reduction

Wellness

Corrective Exercise
NCCA Accredited Certifications
NASM Certified Personal Trainer
Additional Certifications
ISSA Performance Nutrition Specialist, PAI Mat, Reformer Pilates Instructor, Kunyu Mountain Shaolin Martial Arts Academy Tai Qi - Qi gong, Precision Nutrition Level 2, FMS Level 1, Kettlebells Levels 1 & 2, CPR/AED/First Aid
Education
BS Kinesiology, Univ. Wisconsin, Master's Degree in Healthcare Administration from Columbia
Who I Especially Like Working With
Post-rehab, Pre/post-natal, Rehab, Seniors
Training Areas Served
In-home or Outdoor Personal Training
133 E 58th St, 6th Fl
New York, NY 10022
Session Surcharge: $30
No Gym Membership Needed!
164 West 25th Street, 2nd Fl
New York, NY 10001
Session Surcharge: $30
No Gym Membership Needed!
795 Broadway, 2nd Floor
New York, NY 10003
Session Surcharge: $30
No Gym Membership Needed!
I am 54 years old and started working out with Terra a year ago. Although I was not terribly overweight, I had lost muscle mass, and fat had accumulated around my torso and on my thighs. I had terrible brain fog every afternoon to the point where I could barely function at work by 4 pm. I had problems regulating my blood sugar and low energy overall. After working out with Terra for a few months, I started to feel better. Terra comes to my home twice a week for an hour-long workout where we do core and Pilates exercises, and then interval training using an elliptical and weights. Terra also gives me "homework" to do every day which includes walking, and I try to do at least one more workout during the week on my own. Terra also provides good life coaching advice while you are working out with her: to create your core values such as exercising, eating right, and thinking positively about living a healthy, balanced life. Terra is a highly educated trainer who understands the physiology of the exercise program that she tailors to your individual needs. A year later, I feel so much better! My core is much stronger, my shoulders are broader and more muscular then they've ever been. My arms and legs are toned, and I even have muscles above my knees now, instead of fat. I haven't changed my clothing size, but clothes fit and look better on me. I no longer have blood sugar drops during the day and the brain fog happens much less frequently. I am feeling much more positive about life in general, and I know a lot of this is because of having Terra in my life!
I highly recommend Terra to help you reach your health goals - both physical and mental. Terra practices what she preaches.....consistency, challenge oneself, self reflection and ownership of your health. Under Terra's guidance, I've vastly improved my core strength and my running form. I'm stronger than I have been in years (after having 3 children). I feel good about my physical fitness and overall health. Thank you Terra!!
Knowledge is the key on any journey, and because of Terra I was able to start off on the right foot. She gave me an appreciation for how good health, nutrition and fitness could affect my life and make me a better mommy. Because of her guidance, I've created a lifelong habit that has not only made me feel better, thereby giving me more confidence, but I also got my pre-baby body back and look even better than before!! Would I recommend her? Hell yeah! (As long as it doesn't interfere with OUR session ;)
Terra's been a great trainer for my husband and I. She's been really flexible to listen to both of our needs and to help us move towards our different physical goals. My husband was coming back from a shoulder injury that Terra has been very careful to work around. She clearly knows her stuff and helps us workout in a smart way to prevent re-injuries. Her workouts are very challenging, but they are the right type of "challenging". The workouts are focused on where we are and our capabilities. We highly recommend working with Terra.
As a current client of Terra's, I can attest that she is absolutely the best personal trainer I have ever worked with. Whether you are bulking up or slimming down, trying to improve your health or just improve your strength, Terra has the background and the commitment to help you succeed. I first began training with Terra in 2013. I rapidly improved my strength, Cardio, and endurance. I have never gotten results like these from any other trainer. I believe this is because she not only understands the science of personal training, and also understands the science of motivation. When you feel like you can't keep going, Terra will get you there. Terra was very much able to help me achieve my PR in the New York marathon.  Without her help and guidance, I'm positive I would not have been able to achieve the great results. No matter what your fitness goals, I am certain that Terra will be more than able to help you get there!