Jonathan Rentas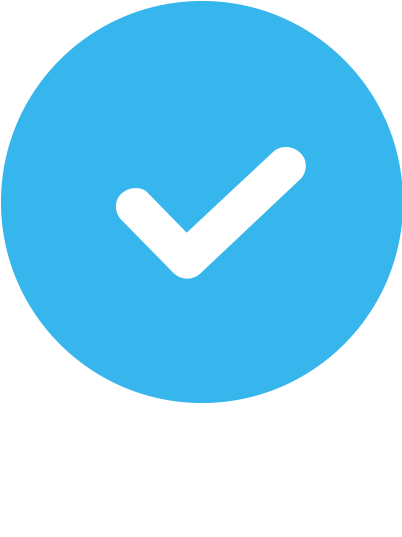 Verified
17 Reviews
Gym
About Jonathan
I've always been passionate about fitness, playing team sports, training individually and with friends. It was through coaching friends that I fell in love with the idea of sharing my passion while helping others achieve their health and fitness goals (spanning across weight loss, muscle gain, rehabilitation, strength and endurance building, flexibility, and many more), and decided to become a professional Personal Trainer.

I strongly believe that with proper education and guidance on form and training programs, my clients can live a long and happy life, and meet their health and fitness goals. And that is my commitment to my clients - to help them unlock that potential, catered to their individual needs and circumstances.

ACE Certified Personal Trainer
Professional Long Distance Runner (completed 1 marathon and 8 half-marathons)
Focus Personal Training Institute Graduate
Well-versed in HIIT, functional and corrective training
Areas of Expertise
Core and Balance

Strength Training

Weight Loss

Flexibility and Mobility

Muscle Gain

Functional Training

Sports Performance Training

Corrective Exercise
NCCA Accredited Certifications

ACE Certified Personal Trainer
Medical Conditions Experience
Back Pain/Issues, Bad Posture, Depression, Knee Pain/Issues, Limited Mobility, Lower Body Pain/Issues, Plantar fasciitis, Rotator Cuff Issues, Sciatica, Scoliosis, Shoulder Issues
Jonathan is one the best personal trainer I've ever had. I've been training with him for nearly a year now, and his coaching has factored in any injuries or physical limitations I may have, and has in fact reversed the pain or limitation by helping me strengthen the right muscle groups. Jonathan also focused on correcting form first, to prevent injury and make sure Im getting the maximum output from the effort Im putting in. I've seen increased tone and definition in my body as a result. Jonathan is also very personable and makes our training sessions enjoyable. Highly recommend him to anyone looking for a trainer, whatever your fitness goal might be!
I've been training with Jonathan since March 2021 and lemme tell you - all that sweat and hard work has paid off cuz my butt and body are looking extra perky & tight ya'll ! LOL!!!! When i started training during COVID i felt so weak. My goal was to feel healthy and strong but 3 weeks in i was motivated more than ever to work out harder and more often- all thanks to Jonathan and his approach. He makes my workouts enjoyable and makes sure to introduce new workouts to keep it fun and interesting while pushing and motivating me to keep going and always give it my maximum. All sessions are are well planned beforehand based on my progress and goals. But the support, guidance and motivation is priceless. He delivers a combination of trust, quality, professionalism and value. I'm a very pleased client. Honestly, I couldn't recommend him more! SB
I love working with Jonathan. As a dancer, the pandemic played a big toll on my physical exercise and connection to my body. Jonathan, has been able to tailor the workouts to meet my long term goals, while complimenting the work I am doing in the dance studio to give me the strength, muscle awareness, and proper technique I need to safely get back on stage and avoid injuries. Maybe even more important to me is the rapport we have and his motivational style. Every session I know I'm going to leave satisfied with the effort I've put in, and I look forward to working with someone as positive and assertive in their guidance as Jonathan. He's a true teacher and motivator. I'm really happy with the progress I've made with Jonathan in just 6 months together, and I look forward to seeing how much further I can go in my training.
I 've been working out with Jonathan for the last six months. I started working out with him in June 2021 and I feel better than ever. Like many people for the last two years I had to work from home and the sedentary live took a toll. My knee started to hurt and my doctor said that I needed to strengthen my leg muscles and recommended i had physical therapy. Instead, I decided to exercise and strengthen my whole body. That's had been one of the best desicions I've taken and having Jonathan as my personal trainer have make the choice worthy. Since, Ive been training with Jonathan my overall body look have improved. I'm stronger and feeling better than ever. His professionalism and dedication shows in each session. If you want to feel better than ever. Healthier and more confident give Jonathan a chance. You won't regreted! Did I mention I'm 51!
As an individual that struggles on this workout journey, Jonathan has been a super asset to my journey. From the beginning he was honest with me about the results we can achieve and the limits he'll push me. He's very accommodating with my schedule as well as workout routines. Although I threaten to quit weekly lol he often pushes me pass my limit showing me what i can actually do. He also keeps me accountable. Ive seen major improvements and still have ways to go but i believe in his expertise to obtain my results. Honestly a 9/10 cause no one's perfect
I've been working with Jonathan for over 7 months and I have thoroughly enjoyed the experience. He allows me to feel comfortable at my current level of fitness and even more comfortable to expand onto a higher level. Always gracious, and knowledgeable, I highly recommend Jonathan!
Jonathan is an amazing trainer, I started training with him around July 2021. He is really patient, understands goals. He is really focusing on the technique while making sure I you're getting the most out of your workout with him. And most importantly I feel that he genuinely wants your growth, and doesn't withhold any information!
Johnathon works with you on your time. He listens to your goals and concerns and creates the routine best for you. The overall vibe is great and I have had nothing but good experiences, definitely recommend.
Jonathan and I have been working together since February of 2021. I met him one month after having gastric sleeve surgery. I knew that I needed someone to help me get motivated and to also keep me motivated. I'm grateful that I was assigned to him when I joined the gym. . I knew that he would help me to reach my fitness goals. He always pushes me to give my best and more because he knows I can. I have more strength and agility because of all the work we have done. The changes that my body has gone through are all due to the hard work that we both have done. I have more confidence and self love since working with Jonathan. When he decided to start his own training business, I was very happy and proud of him. It was also a great opportunity to get more time to work with him. I look forward to continuing this journey with him.
I have been training with Jonathan for about 10 months now. I have gotten so much stronger. He is such a great motivator and has also become such a wonderful friend in my life. I'm an actress and when I have a new role to prepare for Jonathan will push me. He will specialize my training to exactly what I am working for. Working out used to be something I stressed out about planning and fitting into my life but with Jonathan I don't have to think about a thing. I always joke and say I am paying to not worry about working out. He's got my back and will make sure I reach my goals.
I really really HATE him. I hate him for making me sweat, I hate him for being demanding, I hate him for following up with my diet, I hate him when he says " it didn't count, do it again", I hate him for being stuck with me for the last 8 months, I hate him for being always on time, I hate him for all of the attention I get in da club when I dance shirtless.... Oops I actually like him for that.....
I started my training with Jonathan after leaving my job and deciding to go back to school! My mental health wasn't at its best so I needed to make changes in my life. Jonathan helped me so much, not only training but making sure I was ok and making our sessions as fun and light as can be!! I lost about 30 pounds while training with him!! He has an amazing spirit and pushing you because he understands your strength and knows you can do it!! Best trainer I've had!!!
I have been training with Jonathan for the past 2 years and couldn't be happier with the way he has helped to transform my body. From the first session,he took his time to listen to my goals and assess my physical level. My goal was to get lean while building muscle mass but I had no idea how to or where to start. He put together a fitness plan that pushed me to work hard and at same time kept me motivated. From pushing me to do another set, one more round, or simply reminding me of my goals while I was on floor ready to give up, we have achieved so much and body is loving the results.. Today I can say that I am so proud of how far I have come in my fitness journey and couldn't have done it without the coaching and support from you Jonathan-thank you and looking forward to keep working with you!
John is dedicated to bringing out the best in every one of his clients! He pushes me to go beyond my limits. Since we've started he has become much more than a trainer. He has become a good friend and I look forward to each session we have together!
Jonathan is an AMAZING trainer. Not only does he kick my ass, he makes it a lot of fun!! I highly recommend working with Jonathan for anyone who is looking to get in shape. He teaches me new exercises and always motivates me to continue my physical fitness goals. He is extremely knowledgable in all areas of training, including injury/pain relief. In addition to being a great trainer skills-wise, Jonathan is very kind and personable. Our sessions are always a blast - Jonathan's upbeat personality really make them fly by! We always are talking and laughing during our sessions, which makes me feel really comfortable in a setting I am usually anxious in. I always really look forward to our sessions and am excited to continue working out with Jonathan!
Jonathan is a fantastic trainer. In the few months we have worked together I can feel and see a strong improvement in my health and physical fitness. I started in January never having lifted and now feel strong and confident with weights. Jonathan works hard to prepare workouts which meet my health needs (scoliosis, PEX, and back pain) while working towards my personal aesthetic goals. I would strongly recommend him to anyone interested in working hard towards their goals.
I've been working with Jonathan for 4 months now and look forward to every session due to his professionalism, enthusiasm, and attention to alignment. We've been working on strength training and he's put together a program based on functional mobility and progressive weights. I've noticed significant improvements in core strength and overall muscle development. Each exercise is demonstrated and corrective cues are given when needed. He is motivating, pushes me past when I'd normally stop on my own, and we always end up laughing at some point. All in all, I will continue to pursue my fitness goals with Jonathan even though sometimes the sessions turn into karaoke (his vocals are alllllmost as good as his training expertise).
Are you a trainer?
Get new clients. Change lives.