Reuben Wouch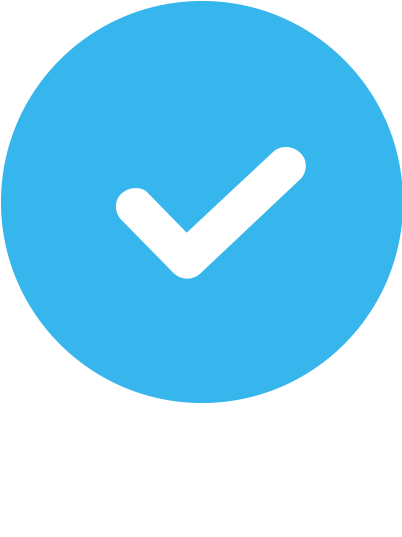 Verified
17 Reviews
Outdoor & In-Home
About Reuben
I have been involved in fitness my whole life and I enjoy sharing my passion with everyone. Exercise can greatly improve the quality of one's life and make day to day tasks much easier. It can reduce pain and offset the effects of chronic disease. It can improve confidence, improve appearance, and accelerate weight loss. It can greatly enhance athletic performance and boost recovery time from injury. Exercise is truly a panacea. My goal is to provide affordable exercise sessions to people serious about improving their lives. I do this through a variety of resistance training tools, such as traditional free weights, machines, suspension band training, kettlebells, resistance bands, medicine balls, physio balls, gliders, and bodyweight training, with aerobic training to maximize client results. I employ a variety of training methods, because every individual responds to a training stimuli differently, based on their genetics and previous training history. I have helped hundreds of people lose weight, increase their strength, recover from injury, and get ready for their sport's season. I look forward to being your guide on your fitness journey. I've worked with pretty much everyone. I've worked with teens, people with mental and physical disabilities, pregnant women, the elderly, women getting ready their wedding, athletes preparing for a season, people rehabbing an injury,and everyone else. There is no typical session as there is no typical client.
My favorite client story
From a client: I started working with Reuben after having lost about 65 lbs through diet modifications. Reuben was able to help me keep the weight loss going to where I am now, having lost about 185 lbs. From the very beginning I was comfortable working with him. He was always conscious of what I was able to do and he always knows when I'm ready to be pushed just a little farther. I've never once worried that I was being pushed too far or that I would hurt myself. I am still surprised by what I'm able to do when I'm working out with Reuben. With his help I've drastically cut my body fat percentage, increased my strength andI started working with Reuben after having lost about 65 lbs through diet modifications. Reuben was able to help me keep the weight loss going to where I am now, having lost about 185 lbs. From the very beginning I was comfortable working with him. He was always conscious of what I was able to do and he always knows when I'm ready to be pushed just a little farther. I've never once worried that I was being pushed too far or that I would hurt myself. I am still surprised by what I'm able to do when I'm working out with Reuben. With his help I've drastically cut my body fat percentage, increased my strength and endurance, and had a blast doing it!
My favorite exercise
Dead lifts
My favorite quote
You miss 100% of the shots you don't take
My training philosophy
Getting client's the results they want in a safe and effective manner.
My training experience
Since 2012
Areas of Expertise
Core and Balance

Nutrition

Strength Training

Weight Loss

Kettlebells

TRX

Functional Training

Corrective Exercise

Flexibility and Mobility

Muscular Definition

Muscle Gain

Posture

Sports Performance Training

Cardiovascular Conditioning

Injury Prevention
NCCA Accredited Certifications
NSCA Certified Personal Trainer
Additional Certifications
NASM Senior Fitness Specialist, NASM Youth Exercise Specialist, NASM Corrective Exercise Specialist, TRX Level 1, TRX Functional Trainer, Precision Nutrition Level 1, NASM Group Personal Training Specialization
Education
BS in Exercise Science from Temple University
Who I Especially Like Working With
Bariatric, Beginners, Brides-to-be, Disabled, LGBTQIA, Men, Middle-aged, Military, Overweight/ Obese, Peri/Post-menopausal, Post-rehab, Pre/post-natal, Rehab, Seniors, Student-athletes, Women, Youth
Medical Conditions Experience
Anxiety, Asthma, Back Pain/Issues, Bone/Joint Injury, Cancer, Cardiac Rehab, Depression, Diabetes, Hip Pain/Issues, Hypertension, Limited Mobility, Obesity, Osteoporosis, Plantar fasciitis, Postural Issues, Pregnancy, Stress, Stroke recovery
Training Areas Served
In-home or Outdoor Training
He provides the best service EVER! He comes to my work with all the equipment and we train. I get an awesome professional workout without the hassle of driving to a gym. Also, he is great for breastfeeding mom's - he listens and the workouts are amazing (plus his pre and post natal certifications are amazing too).
Reuben is dedicated and inspiring to helping you meet your goals .he sets the workouts to keep them fun and you see the results as you plateau. When you think you can't go anymore he guides you to complete reps ohhhh he counts for you, too. He will choose exercises that are effective, safe reducing the level of risk. You will build your core, lose weight which impact your health the life changer. The bonus it will improve your mental health. Reuben trully Cares about you so begin your workout plan.
I've trained with Reuben since 2013 and have gained enormous strength, and with that enormous confidence. He tailors workouts to each person's needs, and is highly knowledgeable. He is highly motivating and pushes you to do what you didn't realize you're capable of. He works individually or with groups, and makes working out fun! He has a great knack for combining strength training with cardio to maximize your time and keeps things fresh and never boring. He's always willing to be flexible with scheduling and was even willing to accommodate some ridiculously early workout times for me when my work schedule required. After a knee injury (not associated with training) he was able to modify my workouts to let me continue working out while simultaneously helping me heal the knee and gain strength back. He stays abreast of his field and is dedicated to his profession. Reuben is the absolute best!
I broke multiple contracts at a gym to follow Reuben to his new location... And that doesn't even begin to describe how Reuben is the absolute best. He pushes you to your limit, without you even knowing. I'd leave our sessions feeling so good about myself, and that feeling would last until I woke up sore the next day - ha! He's flexible with timing, which is an added bonus, and he's reasonable money wise. As far as personal trainers go, he's one of a kind. He cares about not only your fitness, but also you as a person. Hes a great trainer and great friend. Plus, his personality helps make the sessions fun! We are all very lucky to have Reuben available as a trainer. So, what are you waiting for?
I have been training with Reuben for 3 years now. He has helped me with many issues I was having. One being a bad knee which was very painful going up and down steps. I could not kneel. With Reuben's expert help, my knee is perfect. I sit behind a desk all day everyday and I found myself falling on three different occasions and had no idea why. I mentioned it to Reuben, and he immediately started me on weight bearing balancing exercises and my legs and ankles are strong now. Reuben is the best trainer and I highly recommend him! You will be completely satisfied.
Reuben is an awesome trainer who pushes you to do your best. He motivates you and creates a positive, fun atmosphere while working out. Few years ago I was afraid to go to the gym and didn't want to work out because I feared other people were staring at me. Now I have gained self confidence from working out with Reuben and I do not care what other people think during the workout. I have lost about 30 pounds so far and continue to improve my health and get in shape with Reuben. Also this year I competed in my first Rugged Maniac with Reuben and my family and I was able to complete the course. To anyone looking for a trainer I would suggest going to Reuben.
I have to say training with Reuben has been one of the best things I have done. I have been with him since 2014 and only received positive things from it. I was very overweight and he has worked with me to achieve my goals. I have so much energy, feel confident and just feel great. He is very understanding and supportive. Tough when he needs to be. I am 54 years young and did my first rugged maniac with his help. One of the Manet things on my bucket list. Not only did I participated but I finished and had a great time with it. I am already signed up for next year. I also have my kids train with him as well. If you are looking for a great trainer look no farther than Reuben Wouch!
Reuben has been great as a trainer and friend. He's sensitive to the many physical issues I've had over the past few years and works with my limitations. I feel great and as much as I complain, I want to go !!!!
I have been training with Reuben for over 5 years and have referred him to many of my loved ones. He is truly a "personal" trainer who looks at your life and health goals to create a plan to achieve them together as a team. He is with you through it all. He keeps training sessions challenging yet fun. I always finish my time with Reuben feeling happier and accomplished. As he gives you exercises to strengthen your muscles, he asks you about your day/week and we always talk about what you might be struggling with. He truly gets to know each client and cares about their overall He looks at the whole picture of each individual client (physical, nutritional, emotional) which sets him apart from any other trainer I ever worked with.
I started working with Reuben in early December because I know he has a masters degree in kinesiology and unlike some other trainers, he has the goods. I wanted to lose some weight. I am in my mid 60's and had gotten heavier than I had ever been. I started my program with Reuben and I lost 30lbs. My pant size went from 36 to 30. I went from 175 lbs to 145 and feel great. In fact he now has me training for a spartan race! Who would have figured at my age! The program for nutrition is just good common sense and I get an email every day with assignments to help me stay on track, I didn't have to give up a lot in terms of food, and in fact learned to add things I never ate or liked before—like arugula, I still have my vodka at night and am very pleased with what Reuben has been able to do for me. He gives me great advice and input to guide me to success. He is simply put—-THE BEST?
My partner and I, late 50's, sought a trainer as we were locked down during COVID and unable to go to the gym. We are normally very motivated on our own and work out several times a week, therefore had never worked with a trainer, but we turned to finding one, as we realized we were losing strength and muscle mass, and our weight growing, over the months at home when the gyms were closed. We have been very happy working with Reuben and after booking an initial series of sessions at our home, we are now going to continue. He is very thoughtful and knowledgeable about the body and listens to your needs, focuses on your ability, tailors a workout that meets goals in a progressive way. He brings equipment to our house, and creates a varied workout that works muscle groups we didn't know we had and clearly weren't working well in our gym workouts. He works especially hard on the core. We are finding not only our strength and muscle tone coming back, and our weight dropping, but unexpectedly, strength and balance in everyday movements that we didn't know we needed, so we recommend him highly!
Working with Reuben during the pandemic was amazing. I really enjoyed how much he worked with my schedule and gave me 100% every work out. He was a true pleasure to work with and I will be continuing my fitness journey with him!
Very happy to write this review. Great pleasure working with Reuben for the past 2 months! Dedicated professional and amazing trainer. Very easy to work with from day one. He drives to my place, on-time each session. Flexible scheduling. Listens, understands the whole picture and helps to meet goals safely and effectively. Seen great results in two months in all aspects of training: strength, mass, flexibility, weight maintenance, balance, etc. Knowledgeable, knows the science, motivating and friendly. He Pushes boundaries and makes sure to complete reps, great workout each session. The best trainer!!
If you're looking for a trainer who will help you stay in great shape while helpings you progess then I highly recommend Reuben. Our workouts are always challenging and he knows how hard to push me so I continue to get stronger and stay fit.. he comes to your home and is very reasonably priced..Get in touch with him if you are looking for a good and knowledgeable personal trainer.
Reuben has been training my 90 year old Dad who is committed to keeping his strength! He is so fun and pleasant with my Dad. So glad we found him.
When everything was shut down during the pandemic, I wanted to get my son off the couch. However, I feared hiring a personal trainer because I felt it might be like hiring a drill-sergeant. I'm so glad I found Reuben because he is not like that at all! He gets results by keeping my son focused with a smile and gentle persistence. He's always prepared with equipment and something new to keep it interesting. Reuben is the best!
Reuben has been fantastic. I hired him to train my son and he's been great. He is sure to customize workouts to the needs of the individual. He's personable, he brings a lot of energy, always on time and will work within your schedule. Highly recommend him if your looking for a personal trainer.
Are you a trainer?
Get new clients. Change lives.