Kathy Gendelman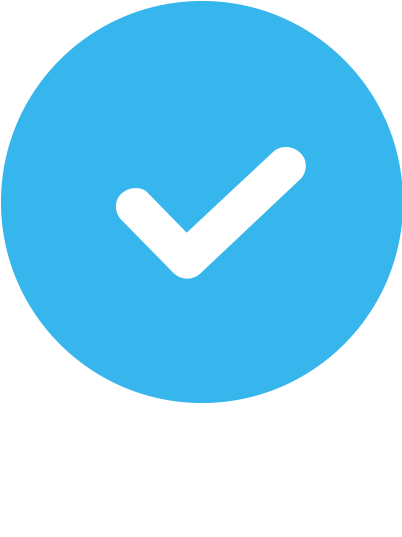 Verified
7 Reviews
Virtual Training Only
COVID-19 Vaccinated
About Kathy
Hello there! I'm on a heartfelt mission to equip you with the keys to a life unburdened by limitations. Through engaging, secure, and purpose-driven training, my aim is to enhance your overall health and well-being. Whether we connect in private, semi-private, or group sessions, either in person or virtually, rest assured, it's all grounded in proven scientific methods that promise results you can feel.
With a wealth of experience, I've crafted a unique approach, lovingly dubbed "unconsTRAINed". It's a blend of virtual and in-person TRX group fitness, small group bootcamp, and personalized training sessions. My expertise centers around fortifying core strength, building endurance, and perfecting those essential functional movements. I have a special focus on training women and those who may have lost their mojo and are eager to rekindle their passion for fitness. I understand the unique needs and challenges that can arise in this journey, and I'm here to support you every step of the way.
Engaging in regular exercise offers women two incredible benefits. Firstly, it promotes physical and mental well-being, helping to manage stress and boost mood. Secondly, it strengthens bones and muscles, which is especially crucial for maintaining overall health and preventing common issues like osteoporosis.
With over three decades in education, I've come to deeply appreciate the power of continuous learning. This fuels my passion for attending fitness conferences, diving into webinars, and pursuing certification programs. It's all about delving into the intricacies of movement across diverse groups. My promise to you is workouts steeped in solid research, but also delivered with a touch of joy and purpose. Drawing on my educational background, I create workouts that are as unique as you are. Together, we'll embark on a journey to bolster your strength and nurture growth, both physically and emotionally. All this while keeping your dreams and needs front and center.
Let's make it happen together!
*Have advanced learning and certifications in Active Aging (FAI) & Cancer Exercise Specialist Certification (CETI). Continuously working on certifcations: special populations, strength & conditioning, pilates,yoga, stretching, corrective exercises, mindfullness and nutrition.
* note - my schedule is not usually up-to-date so book a session in any time slot, put your prefered times/day in the notes, we will chat and find a time slot that works.*
My favorite client story
A client told me how she realized that a particular movement helped her to pick her grzndbaby up from the floor without injuring herself. She smiled for days. Funniest, was when a client told me that someone "finally" told her she had a nice butt.

My second favorite story came from a client who could barely do one bicycle crunch, shoulder tap or mountain climber (etc). While doing a Metcon (metabolic conditioning) workout, she said, " I only need to do 70 plank shoulder taps. I can do more if you want." And, truth is, she meant it, and could! She realized what she said, and yelled out, " Oh my! I am so proud of myself. I just realized how far I've come! Thank you! Thank You!"
My favorite exercise
Monster set. Want to know what that is????
My favorite quote
"Me vs Me." "You vs You."
My training philosophy
It is my mission to lead the world toward a healthier more active way of life. Through a personal approach to fitness, I strive to be creative, and use a variety of tools to focus on a clients goals. My philosophy as a personal trainer is to express my passion for fitness, health, and self-discipline. I aim to teach, coach and educate my clients to reach their fitness goals and peak optimal health.

It is important that I keep my skills and qualifications up to date, maintain my professionalism and ensures that I am delivering the best possible service to my clients. It is important to me that my skills and education is diversified, and that I am a continuous learner, always sharpening my skills and knowledge.
My training experience
Hybrid approach to fitness (1-1/partner- in person, studio, travel to client homes, outdoor - weather and season permitted, virtual). Personal Training (conditioning, sports specific, functional movements), TRX, TRX Bootcamp, COREFIRST Training. Small group, Partner & 1-1 Personal Training. Partnered with Fit Bodies, Inc., brining COREFIRST Training to resorts. Partnered with Athleta Clothing, providing workouts for ambassadors & customers in various states and locations. Partnered with Fitbodies, training coaches & bringing workouts to resorts all over the world.
Areas of Expertise
Strength Training

Flexibility and Mobility

Muscular Definition

Kettlebells

TRX

Functional Training

Cardiovascular Conditioning

Cross Training

Wellness

Core and Balance

Muscle Gain

Pilates

Injury Prevention

CrossFit

Corrective Exercise
NCCA Accredited Certifications
NFPT Certified Personal Trainer
Additional Certifications
TRX Certified Trainer, TRX Sports Medicine, TRX Functional Trainer, Pilates Mat 1, Mat, Reformer Pilates Instructor, Schwinn Indoor Cycling, Mad Dogg Certified Spinning instructor, CFX Trainer, CPR/AED/First Aid, SCW Virtual Training, CETI Cancer Exercise Specialist, FAI Functional Aging Specialist, CoreFirst Trainer Level 2, Fitour Yoga Instructor
Education
M.ED in Educational Administration, BS in Special Education
Who I Especially Like Working With
Actors, Beginners, Brides-to-be, Cancer Survivors, Disabled, LGBTQIA, Middle-aged, Models, Overweight/ Obese, Peri/Post-menopausal, Post-rehab, Pre/post-natal, Rehab, Runners, Seniors, Student-athletes, Women, Youth
Medical Conditions Experience
Addiction, ADHD, Amputation, Ankle Injury, Anxiety, Arthritis, Artificial Hips, Asperger's Syndrome, Asthma, Autism, Autoimmune Diseases, Back Pain/Issues, Bad Posture, Breast Cancer, Cancer, Cerebral Palsy, Cognitive Delays, Depression, Downs Syndrome, Eating Disorders, Hearing Impaired (Deaf), Knee Pain/Issues, Menopause, Visually Impaired (Blind)
I was obsessed with going to the same gym for 25 years. Then the pandemic hit, my gym closed and I started looking for a replacement - then I found Kathy's Zoom workouts. She introduced to these bands called CFX - Core First and got me hooked. She is like an energized battery who is a great model of health. I have never done the same workout twice and she is a stickler on form, easy to understand and is the greatest motivator to help you achieve results beyond. Kathy meets with me early in the mornings, never missing a time, and never missing beat. Now, 15 months later, I am down rocking my new body. She as added weights and other challenging workouts so I never know what I am getting, but it is always amazing. Even though my gym is opened for business now, I am choosing not to return because of Kathy.
Kathy Gendelman is awesome! I'm 61 years old. I worked out with a trainer from 35 to 50. I picked it up again with Kathy 6 weeks ago after 11 years of getting fat and growing weak. I feel like a new person. I'm stronger, more flexible, and I feel alive again. It's all because of Kathy. She develops specific workout routines for the individual. She spends a great deal of time conceiving specific regimens. In my case it's to strengthen core, gain flexibility, and develop stamina. Kathy is awesome. I lucked out and got the best trainer on here.
Kathy is an excellent trainer. She knows how to tailor the sessions to reach your goals. Every session is fun and challenging.
Kathy is Great! Booked sessions for older mom and teenage athlete daughter! Kathy was able to tailor our program to meet both our needs. Super impressed.
Excellent work out. Kathy was extremely knowledgeable, and talked me through a workout that was doable but still challenging. I felt great when I was done and I wasn't too sore the next day.
I started training with Kathy only 3 months ago and have already seen a very noticeable improvement in my appearance. Her training has resulted in my: • Lose of weight and body fat all over. • Increased definition and muscle in my arms, shoulders and back. • Strong legs. • Increase in energy and flexibility. Kathy is super knowledgeable in all aspects of training and her program is a proven winner. I am happy to train with her because she is the best !!!
I loved working out with Kathy! Her experience really helped me understand what I need to do to get in shape. I also love TRX and Kathy is an expert. Now I can use all my home gym equipment.
Are you a trainer?
Get new clients. Change lives.