Pamela Bundy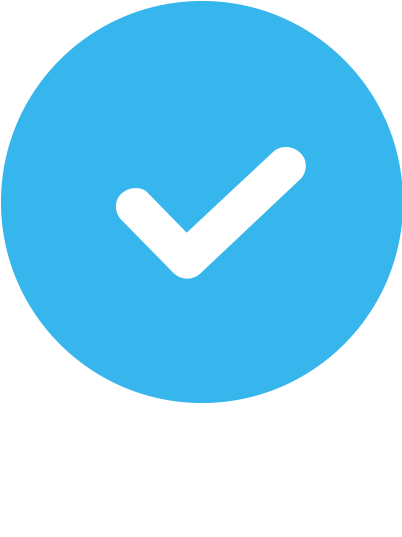 Verified
22 Reviews
Virtual
Gym
COVID-19 Vaccinated
About Pamela
There is no single exercise protocol that benefits everyone. Being able to incorporate traditional fitness training with mind/body helps with creative solutions to fitness goals, similar to a medical combination of western medication and eastern well-being.
With close to 20 years experience in personal trainingf and pilates, I have learned to lead through positive encouragement and education to help clients understand their body and why certain exercises benefit their unique make-up by crafting an individualized workout utilizing weights, Pilates, Tabata, HIIT, full body exercises, and balance exercises to get the results they desire.
It is very fulfilling to be working with a greater number of special population clients with menopause/metabolism issues, Parkinson's, MS, back issues, and cancer These groups see tremendous fitness gains by incorporating activities of daily living movement patterns into their exercise programs.
Having a lot of personal life challenges, including children with Autism and cancer and my personal physical/joint & menopause issues, I have a greater understanding of exercise modifications and how to help others incorporate exercise into their lives to reach their fitness goals.
My favorite client story
I don't have any one favorite client story. The small wins are the best. Whether it's helping a Parkinson's client learn to get off the floor or balance on a Bosu, or working with a weight loss client who begins to see definition, or helping someone with imbalances begin to notice them decreasing - helping each and every one makes me love what I do that much more.
My favorite exercise
I love full body exercises that employ several muscles, especially body weight exercises. I call them time-efficient exercises. Squats with overhead presses, plank back rows, lunges with triceps extension - these are the exercises that get you where you want to go in a shorter amount of time.
My favorite quote
I am not what happened to me - I am what I choose to become
My training philosophy
Positive encouragement that clients can do more than they think. I progress everyone, whether that's one extra rep or 20 extra pounds lifted. Each person is unique and I adjust for their personalities, challenges, and temperament so they have a positive experience and gain extrinsic motivation to exercise and pus themselves.
My training experience
I have been a personal trainer for 20 years working in people's homes or my studio. I love the challenge each person brings and have worked with client with Parkinson's, MS, Chronic Fatigue, post-rehab, pre-surgery to strengthen, and weak backs, to name a few. I am also full level 1 Pilates and Nutrition certified.
Areas of Expertise
Strength Training

Weight Loss

Core and Balance

Nutrition

Functional Training

Cross Training

Wellness
NCCA Accredited Certifications

ACE Certified Group Fitness Instructor

ACE Certified Personal Trainer
NCSF Certified Personal Trainer
Additional Certifications
Stott Pilates Comprehensive Certification, Venice Nutrition Certified Nutritionist, Parkinson's Wellness Recovery,, CPR/AED/First Aid, BOSU Master Trainer, Kettlebells, HIIT Instructor, Tabata Bootcamp Training
Who I Especially Like Working With
Overweight/ Obese, Peri/Post-menopausal, Post-rehab, Seniors, Women
Medical Conditions Experience
ADHD, Anxiety, Arthritis, Autism, Back Pain/Issues, Bone/Joint Injury, Cancer, Cognitive Delays, Hip Pain/Issues, Hypertension, Hypothyroidism, IBD, Joint Pain, Knee Pain/Issues, Lower Body Pain/Issues, Multiple Sclerosis, Obesity, Osteoporosis, Piriformis Syndrome, Plantar fasciitis, Postural Issues, Sciatica, Scoliosis, Shoulder Issues
Pamela is such an amazing trainer. My Father and I have gone through a tremendous amount of stress due to health issues and emotional hurdles we have had to endure this past year. Pamela has given us such wonderful mentoring, confidence and hope. We see real results and for the two hours that we see her three times a week we forget about all of our pain and we are truly inspired and self empowered. She is such a wonderful person whom we have really taken a liking to. She certainly pushes us with great enthusiasm and perseverance. Which we both deeply need. Thank You so much for connecting us. She is truly one in a million and we are grateful to you and her.
Excellent Trainer! Pam is organized, well trained and delightful to work with. I look forward to many sessions
I began working with Pam shortly after I received a prostate cancer diagnosis from my oncologist. Part of my treatment for this condition included a hormone blockade that employed a Leuprolide injection. Well-known side effects of this drug include bone decalcification and loss of muscle mass. To minimize these effects my oncologist recommended that I work with a personal trainer on a resistance exercise routine. The challenge for a trainer was that I would be trying to regain and improve muscle mass without the benefit of testosterone for a 6-month period. I have now been working with Pam for about 7 months on a 3 day per week schedule. Pam has kept notes on what exercises have been performed, how much weight was lifted and how many repetitions were performed. She is also careful to monitor my reaction to each exercise performed and any residual aches or pain that I might have when I return for the next session. Weight lifting and related functional exercises have risks, but Pam has been careful to show me the correct movements that will enable me to complete an exercise without injury. I believe she has showed me at least one new exercise to perform in each session. I understand that this is an important argument for working with a knowledgeable personal trainer: repeating a small set of exercises does not deliver the same level of fitness as a routine with constant variation and new movements. The work with Pam has definitely increased my strength and endurance in spite of the side effects of Leuprolide. I consider Pam to be an excellent professional trainer who has been an important person in my recovery from prostate cancer. I know that my recovery would have been much slower without her help.
After many years of attending various fitness classes, endless physical therapy sessions, and working with personal trainers, I feel fortunate to have found Pam. She is knowledgeable, intuitive, and communicates her instructions in an easy to understand manner. The precision she conveys when guiding me though the exercises noticeably enhances their effectiveness. I can easily tell a 30-minute session with Pam brings much better results than an hour or more somewhere else. Pam uses interviews, observations, and feedback from you tailoring your workout to meet your specific needs. I am amazed at how quickly she can bring results. I am more satisfied working with Pam than with anyone else in the past and I urge you to give her a try. You'll be glad you did!
I was referred to Pam when I was seeking therapy for repair of my abdominal muscles and pelvic floor post-delivery of my second child. I was suffering from prolapse and being an active person it was a slow and frustrating recovery. Then I met Pam! She rehabbed me twice a week by doing skilled techniques that slowly rebuilt my pelvic floor. She listened, she challenged me yet was cautious in her work. Her technical skill was far beyond any typical Pilates instructor, as it was clear she truly understood the inner workings of the body. It was with great gratitude that I could send her a message recently and tell her I ran 5 miles for the first time since I had kids (without pain or prolapse symptoms). I'll be forever grateful for her care and training.
I started working out with Pam almost a year ago and I have honestly never felt better about myself! My original goal was to get motivated to lead a healthier lifestyle as I knew that an engagement was in my not so distant future. Now, I am engaged and am working toward looking and feeling my best on my wedding day just a few short months away. Over the past couple of months Pam has encouraged and challenged me to focus on my goals and to give it my all. I have lost 6 pounds in the last 5 weeks and Pam's coaching has had a huge influence. She is great to work with, always keeping in mind any limitations and/or personal challenges you may have. I have a few back and neck issues and she is great about choosing exercises and drills for me that are centered around my abilities. Pam is great at coming up with a variety of workouts for you so it never becomes boring or monotonous. She never gives you more than you can handle but also never lets you sell yourself short. She is patient, encouraging and is great at helping you to "keep your eye on the prize". I am so glad to work with her and I know that I will not only look but feel my very best on my wedding day and long afterward with her as a coach. Thank you Pam!
I've worked with Pam for 10 years - continuously - on getting fit and strong, and then staying that way. Pam's ability to inspire me (and yes, occasionally push me - just enough - when I needed it) to get the results I wanted but could not achieve on my own, and to keep my exercise regimen fresh and effective over such a long engagement, is a testament to her ability as both an outstanding personal trainer as well as a lifestyle coach.
I am a Parkinson's patient and was referred to Pam by my neurologist at Scripps Clinic. My initial goal was just to be able to walk again. Pam has achieved this and so much more. Not only am I able to talk a walk in my neighborhood, but I can climb my stairs and have more energy in general. The work isn't always easy, but the gains are worth it. Pam works with me as a whole person, addressing things I wouldn't have thought affected my movements and strength. She is kind and caring and makes me feel accomplished each and every time. I highly recommend her.
I highly recommend Pam for personal training. She is knowledgeable and very flexible about putting together a workout plan that suits my individual needs. Pam is always on top of providing a very thorough workout with weights and cardio, plus she is just fun to be around.
My husband was having trouble finding time to go to the gym. I had worked out with Pam when she was teaching group classes, and felt she was amazing! She is a stickler for form and is very well versed in fitness, health and diet. We hired her to train us at our home twice a week, and are so happy with our decision. Pam pushes us to be our best, makes it fun, and always considers our specific body issues when planning our workouts. They are diverse, challenging, and never disappoint. She is able to work with both my husband and I at the same time, even though we have different fitness levels. We are so happy with our decision to work with Pam, and would HIGHLY recommend her to anyone seeking to get in shape!
I met Pam about 18 years ago when our boys were in first grade together. I was actually expecting my third baby and after he was born, I was inquiring about how to lose my "baby fat." Pam got me right on track with her workout plan and advice on eating habits. We lost touch after a few years and met up again about 6 years ago when Pam invited me to her outdoor workout class at the lake. I was hooked. After a few months I was at my very best shape. I actually began hosting small accountability groups myself under the umbrella of Pam. I had never seen myself as a "leader" or fitness guru by any means, but Pam saw that in me and encouraged me to go past my comfort zone. It was a great time in my life. I was also lucky enough to be in Pam's beta RYM class where she looks at weight loss and overall health in a more comprehensive approach. She has us combine diet, exercise, rest, journaling, meditation, and relationships to work together toward a healthier and more fit version of where we started. We are not at the age of having babies anymore but now approaching our "middle" ages with hormonal changes that accompany that. Pam is always educating herself in the most updated information available and is able to give us excellent plans that meet our lifestyles. She is always "forgiving" and has us learn to "forgive" ourselves when we take a few steps in the wrong direction. She always has a bright smile and knows how to reward her "clients" who always become lifelong friends because of her loving yet strong direction for us. Educating herself and gaining more certifications is a part of her daily life, she is always growing in her profession and always making a difference in others' lives. I am grateful to have Pam as a trainer but even more thankful to have her as a friend.
I found Pam through her RYM program. With her guidance, I followed the program and lost 12 pounds. The best part is I have kept it off! This program made me think twice about what I was putting into my body. Once I realized how many sugary packed items I was surviving on I tossed them aside and I feel so much better for it! No more crashing/starving moments. Pam helped to educate everyone so they could succeed on their own, she is an amazing motivator. I also took her exercise classes, which were hard but fun, and she watched my form so I could exercise safely.
In just 3 weeks I have experienced (and continue to receive) great benefits from Pam's program. It is not a diet formula. It is not an exercise class. It is not a meditations retreat. It is a better way of living and being. It blends 3 key areas: mental, physical, and spiritual into one high-impact program. It is truly transformative. I am a busy mother, wife, and entrepreneur. I appreciate a well-designed program that produces real results, saves me time, is sustainable, and makes me feel great. Her workouts have exceeded my expectations in all these areas. I would highly recommend her to anyone who wants to live a healthier and happier life (and who doesn't want that?)
Pam is a very conscientious and dedicated personal trainer; she always comes prepared and works hard to help you achieve your goals. I personally struggle with Parkinson's Disease and she fits a program that works for me at each session so that I can be successful in my workouts.
Pamela Bundy is the mentor you want to have if you want to lose weight. She is a very energetic woman, always optimistic and she really keeps you on track in a positive way. When I joined RYM program I really needed to lose just about 8 pounds and in 3 weeks of the program I've lost 4 without starving myself. You all know that when you are not really overweight it's really difficult to lose those pounds and I've tried for a long time to do it without success. With Pam I've learned how to eat healthy and how to balance my daily ratios (carbs, protein and sugar). But with Pam is not all about dieting, it is also about workout and support. Thank you, Pam.
Pam's workouts are always challenging yet fun! She has a gentle way of pushing you to work hard and work out to your optimal potential. She continues to find new exercises to keep the workouts exciting and is constantly keeping up on the latest exercise techniques and diet information. She is an excellent trainer and her outgoing and friendly personality makes it easy to get up early in the morning to attend her classes. I have seen wonderful results with Pam. Her workouts have increased my strength and I feel more energized than ever. If you are looking for a caring and knowledgeable trainer offering a challenging workout that shows results, I highly recommend Pam!
After many years of attending various fitness classes, endless physical therapy sessions, and working with personal trainers, I feel fortunate to have found Pam. She is knowledgeable, intuitive, and communicates her instructions in an easy to understand manner. The precision she conveys when guiding me though the exercises noticeably enhances their effectiveness. I can easily tell a 30-minute session with Pam brings much better results than an hour or more somewhere else. Pam uses interviews, observations, and feedback from you tailoring your workout to meet your specific needs. I am amazed at how quickly she can bring results. I am more satisfied working with Pam than with anyone else in the past and I urge you to give her a try. You'll be glad you did!
I am writing this testimonial for Pam Bundy who has been our personal trainer for the last two years. I cannot thank her enough for what she has done for me and my husband. My husband and I are very active and in our 50's. We hike, bike and play golf, little did we know just how unfit we were. We hired Pam primarily to work with my husband who has Parkinson's Disease. I sort of came along for the ride. Pam has completely tailored our workouts to fit our individual needs. She has a vast repertoire of exercises making our workouts fun and never boring. She is completely flexible on the spot and is able to alter our workout routines based on how my husband is feeling at the time of the workout and with Parkinson's that is not easy as his abilities and how he feels physically vary by the day and even by the hour. When Pam started with us, she was not that familiar with Parkinson's and spent time to research and to understand the challenges associated with the disease. She even observed one of my husband's physical therapist appointments on her own time to better tailor her routine to Ken's needs. Pam has an excellent knowledge of the muscle groups and the direct benefits of the various types of movements to strengthen weak areas and ensure full engagement of the appropriate muscles. I have seen incredible results in strength in my own body and have never felt better (or looked better) and certainly have never been this fit. Pam emphasizes safety in exercise and proper form for maximum benefit without injury. She demonstrates proper form, manually corrects form and communicates with us throughout our routine to ensure muscles are engaging and nothing is being strained. She always completes our routine with stretching even when it means going over our scheduled time. Pam's personal commitment to her client's results makes her an outstanding personal trainer that I highly recommend.
I have known Pam for 3 years when I first joined her kettle class. She is the toughest trainer I know. She is very dedicated to her clients & very creative has always new ideas and I just love her energy and her way of teaching. Pam is very attentive to everyone & she always tries to make the class fun, but at the same time you get a great work out and when you finish you are just exhausted from all the push-ups and the Russian pull ups... I highly recommend her class.
I love working with Pam. She is always positive and encouraging. She explains & demonstrates the exercises so they are easy to understand. Pam is very knowledgeable & I appreciate her ability to change up my routines according to the varying neck & back pains I may have on any given day. She seamlessly revises my workout to accommodate my needs & concerns. I would highly recommend Pam as a personal trainer.
My wife and I have been seeing Pam twice a week for over a year. Pam is very knowledgeable about how the human body functions. She also draws on years of experience as a trainer and Pilates coach which allows her to personalize every detail of our workout. Hers is a full complement studio and she has the ability to advise you on diet and nutrition. The workout is as demanding as you want it to be. Her wonderful spirit, tenacity, and great sense of humor enrich the whole process. We love working with her!
I've been working with Pam for about the last six months, both in her studio and at my home. Pam has a wealth of knowledge about fitness and I always feel like I'm in good hands. She is very conscientious about preventing injuries and avoiding exercises that may exacerbate any existing injuries, while still giving me a great workout! She keeps detailed notes about my exercise plan so she can track my improvement. I'm stronger than when I started and I have also lost weight! I'm also more confident about going to group exercise classes. Pam is an excellent trainer who provides an individualized approach and varies the exercises for each workout. She is also a great person, showing understanding and flexibility with her schedule and encouraging me through challenging times and successes. I always leave tired but invigorated and my sore muscles the next day prove that I'm getting a great workout! I highly recommend Pam!
Are you a trainer?
Get new clients. Change lives.