Ruby Samuels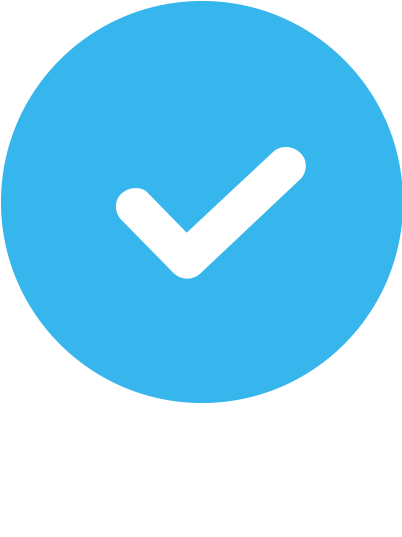 Verified
14 Reviews
Gym
About Ruby
First, I'll help you gain control and awareness of your body in every plane of movement. Then, I'll work with you to build a plan that will make you stronger, faster, healthier, and better able to thrive in your day to day. Let me help you through and after pregnancy, your first marathon, the runway to your wedding, preparation for top surgery, or the first step in your journey to self esteem.
My favorite exercise
Deadlifts and pull-ups. You can really build full body strength by using these two exercises in various ways multiple times a week. Plus, being able to swing from the rafters and pick heavy things up is critical to surviving the zombie apocalypse.
My favorite quote
Maya Angelou, "I've learned that people will forget what you said, people will forget what you did, but people will never forget how you made them feel."
My training philosophy
You are you own video game avatar. Unlock your control panel and figure out what you want to be able to do.
Areas of Expertise
Core and Balance

Strength Training

Weight Loss

Muscle Gain

Posture

TRX

Injury Prevention
NCCA Accredited Certifications

ACE Certified Personal Trainer
Additional Certifications
FRC Mobility Specialist, Postural Restoration Institute's Respiration and Myokinematics, Postural Specialist, Kettlebell, PRI, ProNatal Fitness Pre/Postnatal Certified, NASM Corrective Exercise Speciaist, TRX
Education
BA in Sociology from Columbia University
Who I Especially Like Working With
Actors, Beginners, LGBTQIA, Pre/post-natal
Medical Conditions Experience
Anxiety, Back Pain/Issues, Bad Posture, Diastasis Recti, Disordered Eating Recovery
I've had the pleasure of training with Ruby for just over a year and a half. Her focus on form and technique has upped my skill level. She consistently introduces a diverse range of training and movements that keep things fresh and engaging while pushing me to reach new levels of fitness. Ruby creates an inclusive and supportive environment, a great trainer to achieve your goals with.
I didn't start going to the gym until I was 33 years old. I avoided it mostly my whole life, and at some point I thought I was just to far gone to start now. I finally worked up the courage to get a gym membership, and I would walk around the gym watching people and trying to mimic what they did when I first started. Than I started taking lessons from Ruby, and I cant express how much it changed everything for me. I gained a lot more confidence in the gym, I learned how to go exercises correctly, with correct form. She was very patient and flexible with me, and I felt like I could ask her all my embarrassing gym questions that I was to afraid to ask anyone else!
With one session with Ruby I knew I found a personal trainer that would not only help me reach my goals, but exceed them. My wife had taken one session, and could not stop gushing about how incredible and thorough Ruby was. After her glowing review I knew I needed to see what the fuss was about. In the first 30 minutes Ruby heard my goals and we got to work I left the first session blown away by how my body felt. Since then I have felt stronger, fitter and mentally clear in a way I had never felt before. If you are looking for a new trainer your search is over. Ruby is the gem that can help you meet any goal in your fitness future.
I started working with Ruby about a year postpartum and found out pretty quickly that she knows not only how to train with a lot of compassion but also knows the human body like no trainer I've ever worked with. A few months later my diastasis recti was pretty much closed and I'm working towards my new body goals. I'm also stronger than I've been in a long time!
Ruby is wonderful, responsive, and intuitive as a trainer! She is very caring and knowledgeable to help me adjust my workout plan based on my ability and achieve my fitness goal. I feel noticeable stronger after each session. Excellent trainer!
I've worked out with Ruby for quite a few years. She's seen me through back and shoulder injuries - helping me recover and never pushing too hard. She's taught me a lot and been patient when I wasn't grasping the right technique. She's both a fantastic person and trainer, and I can't recommend her enough.
I love training with Ruby. She is super knowledgeable about training regimens, physiology, exercise mechanics and nutrition. She has made me fitter and also re-trained a lot of my exercise movements in ways that help me get results faster and improved my mobility. She is also incredibly positive. Ruby is as good as it gets!!!
I cannot say enough great things about Ruby! She has helped me achieve my fitness goal in a healthy, sustainable way. Training with Ruby has felt like hanging out with a friend. In the past, I've felt looked down on with previous trainers, but never with Ruby. The skills she has helped me develop in the weight rooms are one I will use for life! If you're looking to achieve your fitness skills, look no further. Thanks for everything, Ruby!
I've been working with Ruby for almost two years now and it's been an amazing experience. Her emphasis on prioritizing form has helped me protect my back and joints while increasing my weight lifting ability. I'm stronger than I thought possible after years of going to the gym and plateauing. Ruby is tough and pushes you to your limit, but makes the gym experience fun and lighthearted. I highly recommend her for anyone looking to build strength, improve their form, increase their weights, or change their body!
Ruby has been my trainer for almost 9 months, during this time I've not only lost a significant amount of weight, but built muscle and began to correct my posture. There are certain exercises I didn't imagine I would be able to do when I started. Ruby set the perfect pace for me to work up to the right levels so I could safely do it. In addition to workouts, Ruby has provided valuable nutrition advice.
I've trained with a couple of different trainers in the past but no one takes the time to really lock in fundamentals the way that Ruby does. Her style of training doesn't just help you master a series of specific movements, but also sets you up for success across the entire gym. She's also fun and easy to talk to which really helped me feel at ease when I initially was struggling with those gym intimidation feelings starting out. Could not recommend her higher, easily one of the best people I've worked with.
I've had some bad to average experiences with trainers in the past and was a little nervous going in to seeing a new trainer. Ruby immediately put me at ease by the level of attention, discussion and personalization given the very first meeting. Our training sessions ensure fundamentals are understood from posture to breathing to grip to form execution. Ruby pushes me in a way that inspires me to do better. My husband (who also trains with Ruby, separately) and I both feel so incredibly lucky to have been matched with them and are so excited and excited eager to reach our goals in the gym because of the type of training being given.
Ruby is amazing, and working with her has been life-changing. I feel strong and confident in ways that I never have. Ruby is caring and professional and has helped me build a foundation from the ground up. She sees the whole person and stresses the value of training correctly through good form, compound habits, and holistic health. Workouts are intense, but she's always supportive and consistently nudges me to new personal bests. I'm glad to have her on my side!
I've worked with Ruby for two years. She has helped me so much with my posture, injuries, and increasing my strength. She is creative in her approach, combining machine work with dynamic movements that challenge balance, flexibility, and strength. Her approach targets fast twitch and slow twitch muscles, and she has a large repertoire of strength and endurance exercises. She's constantly taking new classes and certifications to continue her edification. She is kind and passionate, and I would highly recommend her.
Are you a trainer?
Get new clients. Change lives.