Cassandra Cleopatra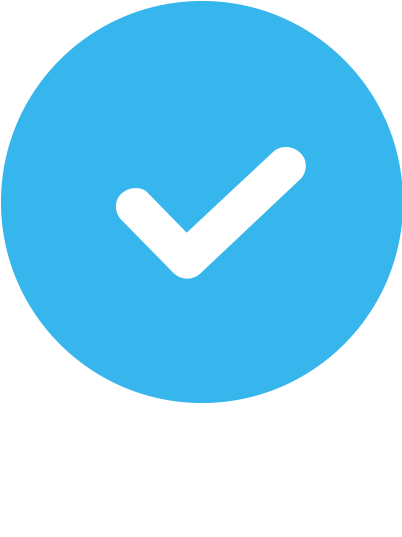 Verified
11 Reviews
Outdoor & In-Home
About Cassandra
Cassandra is a highly skilled and energetic Certified Personal Health & Fitness Trainer with over 17 years experience designing individualized functional, therapeutic, resistance and cardiovascular training programs for high profile celebrity, special needs, senior, teen and general fitness clientele. She diligently works to help motivate and inspire others to become the best version of themselves while helping them reach their health and fitness goals.

Cassandra works with a wide variety of clients ranging from youth to senior training them both in martial arts & personal fitness training. By helping her clients improve their strength, endurance, muscle size, balance, flexibility, etc. she is satisfied knowing she has helped make a positive change in someone else's life.

Believe it or not, Cassandra A.K.A Cat picked up her first dumbbell at the tender age of two years old. Being an athlete her whole life, playing many sports such as softball, soccer, track, martial arts (Kung Fu, Judo, Jujitsu, Chin Na), bodybuilding, and basketball, her athletic potential never went unrecognized. In 2007 she decided to challenge herself to get into the best shape of her life and entered herself into her first natural figure & bodybuilding competition with the International Natural Bodybuilding & Fitness Federation and placed 2nd. Shortly after that, she left the corporate work-field and decided it was finally time for her to face her destiny and continue to pursue a career in the fitness industry.
My favorite exercise
PLANKS, PLANKS, PLANKS, PLANKS, PLANKS I DO ADORE!!!!
My training philosophy
Fitness is not just fitting into those skinny jeans or looking good naked! It's about preparing yourself for Life. We have a choice to live a healthy, prosperous life or to live a life full of illness and physical pain. We are only given one body in this lifetime and if we don't take care of it, it will not take care of us. Some people like to put everything before their health, but without your health you won't be able to fully enjoy life because you will be too busy feeling ill and going to doctor's appointments. You owe it to yourself to treat your body like the priceless work of art that it is and with that you shall find the fountain of youth.
Areas of Expertise
Strength Training

Weight Loss

Sports Performance Training

Kickboxing

Functional Training

Injury Prevention

Nutrition

Core and Balance

Flexibility and Mobility

Boxing

Muscular Definition

Muscle Gain

Posture

Kettlebells

TRX

Myofascial Release

Cardiovascular Conditioning

Cross Training

Stress Reduction

Wellness

Corrective Exercise
NCCA Accredited Certifications
AAPTE Certified Personal Trainer
Additional Certifications
Jujutsu/Chin Na 1st Degree Black Belt
Who I Especially Like Working With
Actors, Beginners, Bodybuilders, Brides-to-be, Cancer Survivors, Dancers, Disabled, Law Enforcement, LGBTQIA, Men, Middle-aged, Military, Models, Overweight/ Obese, Peri/Post-menopausal, Post-rehab, Pre/post-natal, Rehab, Runners, Seniors, Student-athletes, Women, Youth
Medical Conditions Experience
ADHD, Ankle Injury, Anxiety, Arthritis, Asthma, Autism, Autoimmune Diseases, Back Pain/Issues, Bad Posture, Bone/Joint Injury, Cancer, Chronic Pain, Depression, Diabetes, Eating Disorders, Ehlers Danlos Syndrome (EDS), Hamstring Issues, Headaches/Migraines, Heart Attack, Hernia, High Blood Pressure, High Cholesterol, Hip Pain/Issues, Hypertension, Hyperthyroidism, Hypothyroidism, Joint Pain, Knee Pain/Issues, Limited Mobility, Lower Body Pain/Issues, Menopause, Muscular Dystrophy, Neck Pain, Neuropathy, Obesity, Osteoporosis, Parkinson's Disease, Piriformis Syndrome, Plantar fasciitis, Postural Issues, Prediabetes, Pregnancy, Rheumatoid Arthritis, Rotator Cuff Issues, Sciatica, Scoliosis, Shoulder Issues, Sleep Apnea, Stress
I've been training with Cat for over 2 and a half years now after letting myself go in my later twenties. Persistent weight training with long term goals seems to work best for me and Cat really has the focus for this kind of commitment. Her constant attention to form, balance, and technique produced amazing results while at the same time preventing any serious injury from occurring. This was really important when I first started out and now it's just as important when I really want to push myself. All and all, I've lost around 85 lbs. and I am in the best shape of my life, better than high school, no kidding! Cat is the real deal, with real experience and real success.
If you are thinking about training with a professional I highly recommend Cassandra German aka Cat. She has been working with me since October 2010 and I couldn't be happier with the results. Cat is very open, warm and made me feel comfortable. Oh yeah, she brings fun to every work-out. I really enjoy our kick boxing sessions. During our first week together I could not do more than one push-up. I felt very bad about myself but she gave me some encouraging words to keep me going. She would not let me give up on my body really enjoy our kick boxing sessions. During our first week together I could not do more than one push-up. I felt very bad about myself but she gave me some encouraging words to keep me going. She would not let me give up on my body. Cat approaches training like a science. She plans your work out weeks in advance. If you follow her advice on food tips you will see incredible changes in your body and mental well-being.
Cat is a very conscientious personal trainer. I loved working with her and totally trusted her. Her enthusiasm for working out is contagious and I looked forward to my workouts with her. She listened to what my priorities were and kept them in mind with our workouts. I have been pushed too hard by other trainers but she knew how to take me to the edge of making me work hard without pushing me beyond my capability. And best of all, I saw results in my arms and posture in no time!
To me the most important thing in a trainer is one that motivates and drives me to get the results that I want. When I moved to New York I was nervous about weight gain since the city is filled with incredible restaurants, which leads to amazing food. The first thing I did when I arrived to the Big Apple was run over to Crunch gym and get a membership. This is where I met Cat. Cat not only became a friend, mentor and of course my trainer, but she also helped me realize more about my body than I had ever learned in my lifetime. She went out of her way to ensure that I was sending my daily food journal, message me quotes of inspiration, remind me to eat healthy or go to the gym. She made me accountable and helped me push myself to the extreme even when I was on Holiday. Although I didn't like everything I tried (some was HARD) she gave me a variety, made me sweat and most of all fit. Cat is one of the best trainers with patience, humor, endurance and motivation. She cares about each client and pays attention to his or her specific goals. She's the BEST!
I have been overweight since the 3rd grade. I've tried all sorts of fad diets, magic pills and home exercise equipment which just gathered dust in a corner while I watched TV and ate. But thanks to Cat I went from throwing up after 7 push ups to being able to run a 7 minute mile and leg press 7 plates on each leg with ease. Cat puts you through hell and makes you grateful for it while making you take responsibility for your own health and fitness. I lost over 30 lbs. training with Cat during my first few months! What more can you ask for in a trainer?
Cat is an amazing and encouraging trainer. I thought that the athletic side of me was long gone. With Cat's help, I began to grow stronger and more confident. Every week we talked about proper eating habits, the importance of rest and dealing with stress which gave me a TOTAL fitness workout. Cat is tough, but fair and I would train with her any chance that I had. I truly attribute a big part of my rejuvenated love for physical activity to Cat! THANKS!
As a former trainee, Cassandra (Cat) is far and away one of the best if not the best I have ever had. I have had many trainers in the past, but, I would like to enumerate the qualities that differentiate her from the rest. She is highly adaptable. Her adaptability spans personal needs and goals in that your workouts and dietary requirements are tailored to you as an individual. It also refers to different training situations. Our former residence has a gym that is decent. However, during a period of several weeks, it underwent renovation. Cat was able to seamlessly move the workout sessions to a home setting using her vast knowledge of body weight workouts. She was timely and highly organized with respect to meeting times and places. Training sessions were focused, intense, and executed with goals as primary outcome. One hundred percent of her attention was given to me during my training sessions. Form and stretching were given high priority so as to prevent injury. Many trainers stretch with their clients after the workouts, however, the reasoning and progression of that stretching is lacking. Additionally, versatility in stretching exercises offers options that can be applied to other situations such as an office where space is limited. Lastly, she is genuinely concerned about you as a person. As a physician, my time was limited. On several occasions my workouts were altered because I was tired from having worked a 24 hour call. Consistently, one of the first questions I was asked was how are you feeling today. That line of questioning stemmed from her sincere concern about me. It also stemmed from concerns about my possible workout performance in the background of fatigue from my night on call. Currently, I am not using her as a trainer, but, that is only because we moved away from the area. Again, I highly recommend her as a trainer.
I started training with Cat at my gym. Even though Cat's workouts are a real challenge, I found myself always looking forward to them. She always brings new exercises into the mix to keep things exciting and interesting so I never got bored. I could see a noticeable difference in my body after just a few weeks of working out with her. Cat also goes that extra mile-- she would text me to encourage me to eat well and work out when I wasn't with her. When I went upstate and was nowhere near a gym, Cat gave me a few routines I could do to use my own body weight to gain strength. Cat herself is in such great shape that you can see the correct form and way to do an exercise very clearly when she uses herself as an example. I liked Cat so much I recommended her to my father who now trains with her as well!
Cat is a phenomenal trainer. I've been a fitness buff for years and I can attest - she truly knows her stuff. Whether its new training techniques, sports medicine, or physiology, she has in depth knowledge and brings it all to her training. Cat is fun and motivating, always full of energy! She will definitely keep you challenged, but always in line with your goals, your body, and your personality. She is super attentive and genuinely cares about her clients. I've worked with many trainers over the years and no one has ever delivered such consistent results.
Working with Cat has made me feel the best I ever have. She is knowledgeable and thorough, and she focuses on what you strive to get out of your workout. Cat consistently pushes me to work harder than I thought I could, and I feel that I have accomplished a lot with her.
I really enjoy training with Cassandra. She is knowledgeable about physical fitness and gives great nutrition tips as well. Looking forward to starting the journey to a healthier lifestyle with her!
Are you a trainer?
Get new clients. Change lives.