Romana Janoskova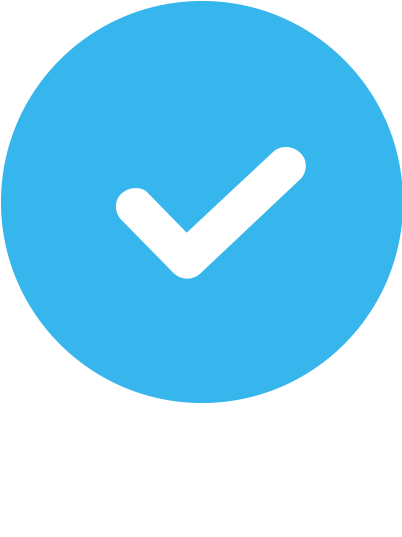 Verified
13 Reviews
Outdoor & In-Home
Virtual
Gym
About Romana
Slovakia > LA > NYC > Denver > St. Pete!
I have 7+ years of experience in the fitness industry, 2 of which were spent at commercial and luxury clubs in Manhattan, and the last 5 i've been operating as my own independent business, training in-person private clients in NYC and Denver, as well as virtual (Zoom/Facetime) clients in various states around the US.
My love for fitness stems from my desire to educate others about the benefits of strength training and pushing physical boundaries as a way to deal and cope with stress, insecurities, and the myriad of uncontrollable circumstances that life may throw at us in a way that will increase confidence, self-worth, net worth, and mental toughness!
My main goals with you are to enhance your mobility and flexibility, as well as your overall strength, health, and appearance. I also want to encourage you to become more aware of how your actions and habits interact to shape your entire reality.
I believe a good trainer should be well-versed in various styles and modalities of training and be able to tailor workouts to each client, regardless of a difference in his/her age, skill level, or overall goals. My experience with dance, yoga, CrossFit, Bodybuilding, calisthenics, and kettlebells will give us plenty to work with whether you choose to train with me in-person or virtually.
I run my private, in-person coaching sessions out of Brickyard gym in DTSP. You do not need a membership in order for us to use the space. All gym fees are covered by me.
My favorite exercise
Deadlifts, kettlebells, yoga :) What good is strength in the gym if you can't also apply it in the real world!
My favorite quote
"If no one has told you yet today, you deserve endless amounts of pizza and love, and you have a great butt."

"Success doesn't know these things about cold or early or tired. It just knows if you showed up or not."
My training philosophy
No one care...be better!
JUST KIDDING ha

Whether you are sad, lost, lonely, or broken, there is always a fix...the gym
My training experience
Fat Loss
Muscle Gain
Special Event Prep (i.e wedding/reunion)
Flexibility, Mobility
Kettlebells
CrossFit
Yoga
Areas of Expertise
Strength Training

Weight Loss

Flexibility and Mobility

Muscle Gain

Yoga

Posture

TRX

Functional Training

Cardiovascular Conditioning

CrossFit

Corrective Exercise
NCCA Accredited Certifications
NASM Certified Personal Trainer
Additional Certifications
NASM Fitness Nutrition Specialist, CPR/AED
Education
BA in Drama from UC Irvine
Training Areas Served
In-home or Outdoor Training
1942 2nd Ave S
Saint Petersburg, FL 33730
Session Surcharge: $0
No Gym Membership Needed!
Romana is a great motivator and challenges me to really push myself. Although the workouts are tough, she makes them fun and full of variety. I always leave the session having learned something new...whether that be about fitness, nutrition, life, or otherwise. Just in our few short weeks together I've definitely noticed a change in my body as well as my attitude toward training and body image!
Romana has been absolutely amazing as a trainer. She's helped push me mentally and physically to go through my transformation. She's thoughtful, understanding and extremely motivating. She's always seeking out new information in the fitness industry and shares/incorporates them in her sessions which I really appreciate. I would highly recommend her for anyone!!
I have had the pleasure of working with Romana for the past few months and highly recommend her. Romana is very passionate about her clients, which is portrayed by the energy she brings to each session and the work she puts in outside of the gym. She makes it a point to educate her clients on nutrition, supplementation and cardio that is to be completed outside of our sessions. She is very knowledgeable and will get you the results you are looking for if you follow her instructions and put in the work. I would unhesitatingly recommend her to anyone looking for a top notch trainer.
Romana is really fantastic and I say that having worked with a few trainers in my life. She's incredibly attentive and takes care of everything for you. But more importantly, she's fun to work out with and for that reason alone the best motivation to get to the gym and work hard.
Romana is awesome! Used her for the first time today and she was fantastic :) Kind, encouraging, and really pushed me. Very satisfied.
Romana is a trainer you can trust. Whether it be a focus on form, speed, balance or strength, you will always be in good hands under her guidance. I was fortunate to work with her for seven months and can attest she was competent, knowledgeable, and caring - offering individualized workout plans for each of our sessions. I've worked with many personal trainers in the past before but none helped me as much as Romana to transform my body (and mindset) in such a short period of time.
I have worked in the fitness industry for two decades. I have had the honor and privlege to work with personal trainers in Washington DC, San Diego, Los Angelas, Philly, NYC, and even Zurich Switzerland. I had the pleasure of working with Romana in the heart of New York City. She is the total package of a true fitness expert. She has mastered the art of program design and nutritional coaching. She makes workouts fun, safe, and progressive. I would recomend her as a Trainer or Coach to anyone who is looking for life changing results.
I trained with Romana for 8 months! Every session she was extremely thorough and patient to always make sure I was executing every move correctly and with intent. She is extremely passionate about fitness and helped me feel confident lifting weights and reaching my fitness and nutrition goals!
Romana has been just the right fit for me! She is 100% professional and knows exactly how to push me just enough. My workouts are extremely customized to fit me and she is nurturing and positive while still being able to push me one step further! She communicates well and is always on time and on her game! I have enjoyed my sessions and have progressed!
Romana is experienced, passionate, organized and will help you reach your goals. My goal was to get stronger and lose excess body fat. Romana tailored a weightlifting program specific to my goals, incorporating a lot of weights (barbell, kettlebells, dumbbells) and exercises that I had very little or no experience doing before training with her. Romana was able to demonstrate and guide me to be safe and with proper technique. She was patient with me and a very good communicator. Her programming is challenging, but she keeps it fun and always interesting. Romana pushed me every day to get better. We tracked my progress over time and I made significant gains under her direction with my strength and weight loss. Romana also helped me adjust my diet and challenged me to eat better. Even outside of our training sessions, if I had questions for her about workouts or diet she made herself available to answer any and all questions. If you do the work, Romana becomes invested in you and wants to see you reach your potential. Romana has a passion for fitness that is contagious! She set the foundation for my new love of fitness and I continue to reach personal bests with my weightlifting and fitness goals because of her guidance. I had such a positive experience with Romana! Highly recommend.
Romana is a fantastic trainer! I sought out a trainer before my wedding since I had lost some motivation and also felt like I had plateaued for strength. In stepped Romana and she pushed me to be the strongest I have ever been, my husband is now jealous of my deltoid definition :) Romana will push you in the best way possible, focuses on form, and makes the workouts different every time so your mind & body never get bored. You wont regret choosing Romana as a trainer!
Romana is an amazing trainer. I went in a bit nervous as I had never done any sort of training in my life. She was able to do a in-depth assessment in 1 session and began crafting a specific fitness journey for me. Within just my first group of sessions there was a noticeable difference in my strength and body. I started to notice things I had tried before did not hurt anymore as she was very diligent with correcting my form. She is very attentive and will push you to keep going but also asks questions throughout the session to make sure your body is still feeling good. I even had someone comment on how good my form was and it was all thanks to Ro! I would highly recommend her to anyone.
I've been training with Romana regularly for 3 years now, and she's the best I've worked with. Highly motivating, she pushes me but also listens incredibly well. Through all that time, no two workouts have been the same so it's always fresh and interesting. Great personality. I highly recommend her!
Are you a trainer?
Get new clients. Change lives.