Adam Korkow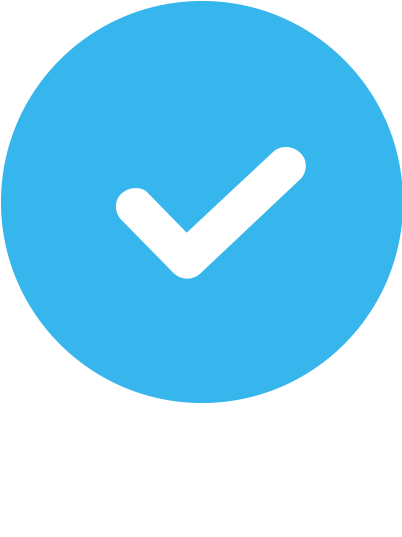 Verified
8 Reviews
Outdoor & In-Home
Virtual
About Adam
By investing in fitness and nutrition, you will create lasting change in your life. The most effective workout programs are simple, progressive, and repetitive. I enjoy developing workouts tailored to the needs of my client in order to help them them look and feel better.
-Certified by the National Personal Training Institute (NPTI), a 500 hour comprehensive personal training/nutrition certification program
-Certified by the National Exercise and Sports Trainers Association (NESTA) as a Sports Nutrition Specialist
-Former United States Marine Corps Officer/MV-22 Osprey Pilot of 10 years with two combat deployments to Iraq and Afghanistan
-MBA from Indiana University
-Degree in Business Administration from the Univ. of Nebraska
-Currently working on a Masters Degree in Exercise Science
-Spent 2.5 years in corporate America before deciding to follow my passion – helping others improve their physical and mental health through fitness
-I live in Cypress, TX with my beautiful wife, young son Riggs, and two Australian Cattle Dog mixes, Gunner and Arrow
My favorite exercise
Pull-ups and Push-ups because they are extremely effective and can be done just about anywhere.
My favorite quote
"All that is necessary for the triumph of evil is for good men to do nothing."
-Edmund Burke

"The society that separates its scholars from its warriors will have its thinking done by cowards and its fighting by fools."
-Thucydides
My training philosophy
I have a blue-collar approach to fitness that is predicated around three main ideas: Simplicity, Hard Work, and Fun.

Simplicity: You don't need a fancy gym or a lot of equipment to get into great shape. Amazing progress can be made with bodyweight exercises, bands, kettlebells, etc. The same goes for nutrition – it doesn't have to be complicated, but it does require consistency.

Hard Work: I promise to put in the preparation to help you achieve your individual goals. I expect my client(s) to show up on time and be ready to put in their maximum effort.

Fun: If it's going to be a challenge, you may as well have a good time while you're doing. Training will be difficult, but that doesn't mean it can't be fun!
My training experience
Although this is a relatively new career for me, I've been fortunate to have a rapidly growing client base. My clients range from high school students going into the military and high school tennis players, to middle and upper aged individuals just trying to regain previous levels of fitness and health. No matter where you are currently on your fitness journey, I'd love to have the opportunity to prove myself and help you achieve your fitness and nutrition goals!
Areas of Expertise
Core and Balance

Nutrition

Strength Training

Weight Loss

Muscular Definition

Muscle Gain

Kettlebells

Cross Training
Additional Certifications
NESTA Sports Nutrition Specialist , CPR/AED/First Aid
Training Areas Served
In-home or Outdoor Training
I've never worked with a personal trainer before, but this experience is exactly what I hoped it would be. Adam is a great coach, pushing you further than you would go on your own, but knowing when it's time to rest, too. He's very thoughtful in his approach and genuinely seeks your feedback as he builds the right program for you. Great experience so far!
Adam was patient, listened to what I wanted to do, helped me create a great workout to focus on the areas I am trying to improve, and showed me proper form. It was a challenging workout and I appreciated his motivation.
Adam orchestrated a group circuit training workout that was both rigorous and fun. He is knowledgeable and patient, as he modified my workout to accommodate a joint injury I have. I will be back!
Adam is awesome. He creates amazingly effective workouts tailored to you. My husband and I workout together with Adam and he is able to modify for both our needs seamlessly while making the workout fun. I highly recommend!
Highly recommend. Adam is a consummate professional. His approach to both fitness and instruction fit my needs perfectly.
Just what my son needs! My son is heading to the military after high school. He's a football player so he's strong but needs to be able to pass the PT. Adam knows exactly what he needs to get there and he's a no excuse kinda guy!
If you're looking for someone who genuinely cares about you as a person and doesn't just see you as another client, Adam is the guy for you. I hired Adam to help get my previously sedentary teenage son ready for the Marine Corps. Adam is a veteran himself and my son always came back home both sweaty and super pumped to leave for boot camp. My son had to pass a fitness test in order to ship out and Adam monitored his progress and even checked in on his test days. He helped him run a consistent 1.5 miles and complete the required number of push-ups and pull-ups (my son had little to no experience with any of this prior to hiring Adam). My son shipped out in October and Adam has not only checked in with me regularly to see how his training has gone, but he has also sent him letters of encouragement. Adam is a fantastic personal trainer, but better than that: he's a fantastic man. I highly suggest hiring him to help meet your fitness needs.
Are you a trainer?
Get new clients. Change lives.