Tiffany Blair Robinson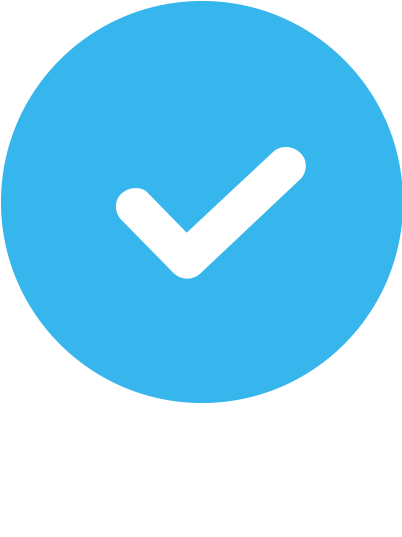 Verified
17 Reviews
Virtual Training Only
About Tiffany Blair
I am a NCSF certified personal trainer, strength coach and a nutrition specialist, with an additional perspective of how these things can also benefit mental health. Your safety is my #1 concern. Our first couple of sessions will be mostly focused on using correct form and learning your abilities and limits. I will then help you correct your limitations so we can safely reach your goals WITHOUT any injuries.
I have been featured in various publications and hope to inspire women and girls of all types and backgrounds that with hard work and dedication, no matter where you come from, you can accomplish anything! I became a fitness professional because (long story short) I knew, personally, how healing it is to become stronger and more confident in what your body can do for you, and I want to share that power with others. I am an ambassador for 'Just Strong' and volunteer sessions towards helping abused women and children in their healing. I have also worked with American Body Building, PsycheTruth, CocaBang, and various gyms and nutrition clubs.
My favorite client story
I have been blessed to bond with all of my clients. My most inspiring client was an older gentleman who struggled through the gym doors with his walker, came straight to me and said, "I want to get rid of this walker. Can you help me do that?"
I responded with a smile and said, "Well sir, I will need more information but I would love to try."
For months we did hard work, corrective exercises, flexibility training, and he always did his homework between sessions. He had few moments of self doubt but I showed him proof in the numbers that he was doing great.
He was so proud to show up to our session one day, standing upright with a smile on his face, only holding a cane, just in case he needed it. He didn't use it the entire session. Not only had he reached his goal, but he also regained so much confidence.
He didn't give up no matter how hard or hopeless things seemed. He inspires me everyday.
My training philosophy
My passion is helping you find yours, through health and wellness.
My training experience
*Business Owner/Fitness Professional & Nutrition Specialist of TWT Fitness & Nutrition [8/2015-Present]

I have had the pleasure of partnering/contracting with:
*Nutrition specialist at Hill Country Nutrition [3.5 years]
*Personal Trainer at S Fitness [4 years]
*Fitness instructor for PsycheTruth [2 years]
*Volunteer my services for organizations including, but not limited to: Meals on Wheels, Noah's Home for Hope, children-in-need, and victims of abuse.
Areas of Expertise
Nutrition

Strength Training

Injury Prevention

Wellness
NCCA Accredited Certifications
NCSF Certified Personal Trainer
NCSF Certified Strength Coach
Additional Certifications
CPR/AED/First Aid
Who I Especially Like Working With
Beginners, Brides-to-be, Disabled, Post-rehab, Seniors, Women
Medical Conditions Experience
Addiction, Anxiety, Back Pain/Issues, Depression, Knee Pain/Issues, Limited Mobility, Pregnancy, Stress
Tiffany really took the time to explain the purpose of the exercises we were doing. She is professional and knowledgeable. Her caring personality makes it easy to feel comfortable with her. Highly recommend.
Tiffany was super motivational and gave me great advice. She always kept in touch with me and she even helped me to win! I couldn't have done it without her
I lost a lot of weight the past year (went from over 264 ounds (120 kilograms) to a much healthier 163 pounds (74 kilograms)). After / while losing the weight i wanted to work on my physical condition and discoverd the cardio and kickboxing video's from Tiffany on Youtube. The video's are a perfect match for my needs: Some workout videos that help me to perform a good workout at home without the need for expensive equipment. Also Tiffany is so kind to reply on a few questions I asked her regarding the workouts. Much deserved five stars I say!
Always professional and really cares about the people she works with.
Very knowledgeable, encouraging and thorough! Highly recommend!
Tiffany is very professional and gives great advice. I highly recommend!
I wanted to incorporate a fitness program into my already busy schedule; work, family and going to school...i didn't have a lot of spare time to spend at the gym. Tiffany's program was truly personalized to fit what I needed. She met me at the gym when it was convenient for me and walked me thru a workout that targeted all the muscle groups that didn't take a lot of time. She was focused on me and made sure that I did the exercises correctly so that I didn't hurt myself. And...at the time I was suffering from chronic back pain and she showed me some exercises I could do to strengthen my core which really helped.
I first started working with Tiffany 3 years ago when I turned 49. I hadn't set foot in a gym since my 20's. I was very intimidated to start and knew I was very weak. She did an assessment of my strength and flexibility. Also spoke to me about any limitations and my medical history as well as what I was wanting to get out of my workouts. With that information she tailored a workout and schedule for me that started slowly with me making regular milestones. There are some items we do regularly but she is constantly changing other items to keep me on my toes! My strength and body have changed significantly and that has really built up my confidence! I am forever grateful for her knowledge and experience and what she has taught me. I've had such a change that my husband and mother also are now using Tiffany!
I am a senior citizen, I started utilizing Tiffany after suffering from some physical setbacks. I found myself very weak and issues with my balance. I had never been in a gym and was nervous to go in. Tiffany talked to me about my limitations and goals plus did an assessment of my strength and ability level. She created a plan that has kept me engaged, I have gained strength and improved my balance. I would highly recommend her.
I have been working with Tiffany for about 4 months and have already seen big improvements.  When I first started, I was having issues with strength, flexibility and joint pain and have started feeling relief in all areas.  My strength and body composition have noticeably changed to not only me but those around me too.  Tiffany has also programmed my workouts to compliment my golfing and golf workouts.
I have been training with Tiffany for a couple of years. Since training with her I have lost and maintained my weight loss. She know fitness, what to do to improve my performance in my sport. She tailors my workouts to what my body needs, specific to my sport and what I am asking it to do. She knows how to set attainable goals and when rest is needed. She has kept me going, without any setbacks. She has set a perfect pace for me! She is always on time and pleasant. I have had many trainers over the years, but Tiffany is extraordinary. She cares. Her work is a vocation to her. I highly recommend her.
Tiffany is personable, caring, and really knows what she is doing!! She says "it's not exercising just for your body but for your mind and soul" which is so true!! I highly recommend Tiffany!!
I did my first workout of Tiffany's & I loved it! I will be looking forward to working hard on my body transformation as I continue to follow Tiffany Blair.?
Tiffany is so good to me! She listens to my issues and helped design a program that was perfect for my busy life. She makes sure to keep me on top of my workouts, changing them up every now and then to make sure I'm getting everything I can out of my time! Couldn't ask for a better trainer.
This is my first time having a personal trainer. So, I had high expectations. Tiffany exceeds all of them! She is absolutely amazing and informative. I have an upper back injury that caused some nerve damage. So it was important for me to find someone who could work with it and understand my limits. She is very kind and down to earth. Very relatable. I'd recommend her.
I love my trainer. She pushes me perfectly to improve
Are you a trainer?
Get new clients. Change lives.