Maggie Rappaport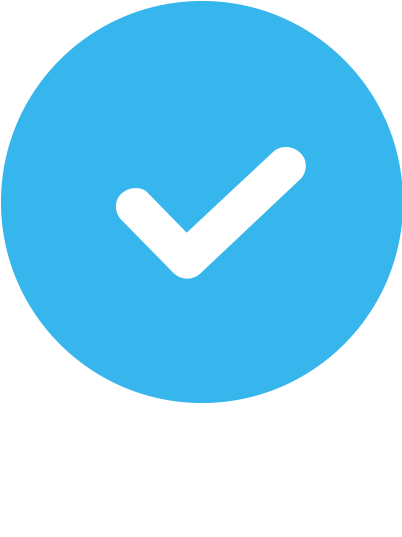 Verified
5 Reviews
Gym
About Maggie
One of the first things we will do when we meet is to assess your goals and learning style, determine the qualities you value in a teacher, discuss your attitudes and experiences regarding exercise and lifestyle changes, and learn what techniques to employ to provide you the motivation and support you need. Once we have that information, I can create a personalized program that will give you the best chance for success. During our sessions, I will listen to what you say, and also to what you're not saying. I will provide alternative exercises or modifications any time something doesn't feel quite right. What makes a good personal trainer? A truly great trainer is one that will make sure you perform your exercises correctly, provide you with the encouragement you need, will motivate you to give it your all when you feel like quitting, all the while keeping your goals and limitations in mind. I have the ability to work with the specific needs of my diverse client base. The most important aspect of any fitness program is the client's willingness to participate. The most well-thought-out plan is destined for failure if the participant does not have the proper motivation to complete it. When someone asks "What is the best exercise for... ?" The answer is "the one that you will actually DO. " You will be motivated and I will keep you accountable and on-track. My other two most important roles: to be a good listener and an even better teacher. I ask lots of questions to help me understand what you've been through and what you would like to accomplish. This is very important in terms of setting goals. I assess your learning style and make sure you understand WHY a particular exercise is beneficial. I find out what you already know and build your knowledge base from there. Variety is the spice of life. If we continue to do the same workout day after day, it becomes ineffective (even though you WILL see some initial improvement). It's basic stimulus-response: if you provide the same stimulus the response is weakened. I use a variety of techniques and equipment, including interval training, circuit training, and tweaking the amount of resistance vs. the number of reps to keep the challenges coming. I believe that life should be lived in balance. Along with proper nutrition and the supervision of skilled health care providers, exercise helps cope with the stress in our lives. An exercise program itself needs to be balanced, focusing on cardiovascular fitness, muscle and bone strength, flexibility, core strength, as well as agility, balance, and coordination (the ABC's of fitness). Additionally, spiritual and mental health are best maintained when physical fitness is also valued and pursued.
My favorite exercise
The basic squatting exercise is among the most fundamental of human movement. Everyone needs to be able to get up and down from a chair, and perform daily tasks such as lifting and moving household items. The muscles used during a squat improve one's efficiency in those tasks, and can protect from injury due to incorrect lifting technique. No matter who you are, there is a variation of a squat that will benefit you.
My favorite quote
A pessimist sees the difficulty in every opportunity - Winston Churchill
My training experience
Although I can work with clients of all ages, I specialize in working with those over the age of 50, many of whom have health challenges. I have been certified through American Council on Exercise since 1990.
Areas of Expertise
Strength Training

Weight Loss
NCCA Accredited Certifications

ACE Certified Personal Trainer
Education
Bachelor's Degree
Who I Especially Like Working With
Seniors
Medical Conditions Experience
Arthritis, Artificial Hips, Back Pain/Issues, Limited Mobility, Osteoporosis
Upon receiving a diagnosis of senile osteoporosis, my doctor recommended that I meet with Maggie at The Training Zone three times a week. My doctor assured me that Maggie was the right trainer to help me achieve my goals because of her in-depth knowledge about the BEST Study, which was a project conducted by researchers at the University of Arizona that identified the most effective exercises to prevent and treat osteoporosis. From the beginning of my program, I was impressed by Maggie's listening skills and the way she implemented my needs with the most appropriate program. Any time my body reacted uncomfortably, she instantly modified the exercise. She researched alternatives when any special situation arose. I have learned a lot since beginning my program: The human body is a marvelous thing and regrettably I have never been kind to mine: lack of sleep, lack of exercise, bad food choices and stress. With Maggie's patience, prodding and knowledge, I have a deeper appreciation of what proper training can mean for achieving one's goals. Before my DEXA results, I took my body for granted. When it "broke down", I was shocked. With personal training, my body is healing. I am becoming stronger and wiser. My most important goal was to stop/slow down/reverse the osteoporosis through weight bearing exercise and no drugs. After 14 months, my DEXA scan revealed that I had improved my bone density by 10%. My condition is no longer classified as osteoporosis; in fact it is now osteopenia, which is considered "pre-osteoporosis". My doctor was astounded at the results.
We continue to be impressed by Maggie's focus on safety of the program for our fitness level. (She) individualizes the program for each of our needs, is encouraging and challenges us to do more than we think we can do. We both met our target health measures, improved our strength, balance and overall fitness. Maggie has helped positively influence our quality of life for the short and long term through her individualized strength and fitness program. We'd encourage (anyone considering working with a trainer) to find someone (they are) comfortable working with, who will listen to what (their) needs are, and develop a training plan that is safe and effective. Maggie is an excellent example of this type of trainer.
I called Maggie when I was looking for a personal trainer who was experienced with working with older folks and who could work with me in a quiet environment. I'm not comfortable in gyms with a lot of noise around me since I have a hearing issue. At the time I was working 60 hours a week at my job, sitting at a computer for way too long, and being a caregiver in my "free" time and definitely NOT taking care of my own health. And this had gone on for about 3 years and I couldn't seem to get motivated to get back into serious exercise. I had actually done 5 and 10K races and a couple half-marathons but my training for them had been almost nil due to my work schedule. I really had to think about whether the travel distance and time would negate what I was trying to accomplish. However, I didn't worry about the distance after meeting and having my first session. Maggie was so obviously what I needed; knowledgeable; willing to work around my limitations from old injuries, FUN, therapeutic for me both physically and mentally. Because of the variety of exercises we were doing, I felt so good that I entered and finished the Bisbee 1000 Stair Climb and did my 3rd Half Marathon. I've got a lot more confidence in my own physical and mental strength these days and know that no matter what kind of a mood I'm in when I arrive, I'll always feel a whole lot better after an hour with Maggie – both physically and mentally. I'm also much more confident that I'm doing exercises correctly when I'm working out at home on my own.
Rinn is 15 years post-operative following a medication error that caused multiple brain bleeds (subdural Hematoma) and a number of strokes. This traumatic brain injury caused short term memory loss and weakness and numbness on her right side. Over the last few years her weight has also increased by about 40 pounds. On the advice of her neurologist and primary care physician we decided to add physical training to her life in the attempt to improve her condition. As Rinn's Patient Advocate I contacted personal trainers in her area. Maggie was suggested to me by two of her colleagues. Upon meeting Maggie and observing her interaction with Rinn, I thought the program was very comprehensive and allowed for expansion as time went on. Maggie's energy level and compassion with Rinne is notable and Rinne responds in kind. Although Rinn's weight has remained the same, her memory and stability are improved. Rinn is learning that exercise can be fun. It is not the chore she expected. She feels better, has more energy and her attitude toward exercise is positive.
I was referred to Maggie by my physician after being diagnosed with Osteopenia. She was very knowledgeable about what would be the most effective way to help with my bone issues and created an individual program for me. She has a well equipped studio and I learned a great deal about strength training, as well as balance and nutrition as I worked with her. She is flexible with scheduling and offers classes as well as the individual sessions.
Are you a trainer?
Get new clients. Change lives.