Al Garza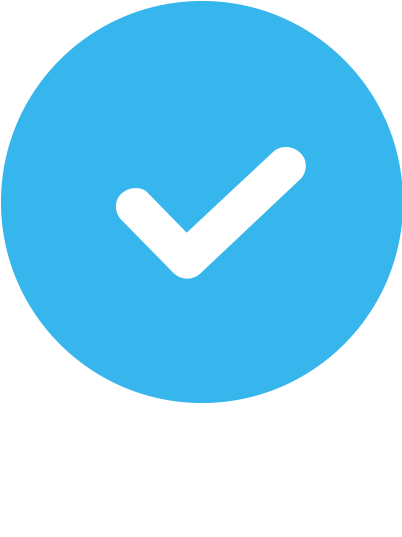 Verified
15 Reviews
Outdoor & In-Home
COVID-19 Vaccinated
About Al
Hi my name is Al. I was formerly a firefighter proudly serving San Francisco. My journey to health, wellness, and fitness started a long time ago. I have always been involved with athletics. And having been a firefighter and a public safety officer for 30 years, I learned the value of keeping my body fit and avoiding injury. I have a passion to teach and instruct people on their own personal road to wellness.
I am a very strong believer in the importance of proper nutrition . That's where it all starts! My sessions are challenging, effective yet efficient. I make sure I meet every client's individual needs and goals
i am based in the North Bay in Petaluma, Ca. But I am willing to travel up to 25miles
Let's get started!! STAY STRONG "Live Well, Eat Well!"
My favorite exercise
I like to vary my approach to my fitness toolbox. Personally, I can't go wrong with the TRX.
It's uses are endless.
Core, flexibility, balance, strength, and oh yeah "it will pump .....you up!"
Wished I had thought it first! Lil
My training philosophy
My clients goals are always a priority for me. With my guidance and encouragement, we will take strides in achieving those goals. I have a realistic and safe effective approach. You want to lose 30 lbs. in 3weeks for that special event? You've come to wrong guy. I don't promise miracle results in a short period. Proper fitness and weight loss requires time and CONSISTENCY. This isn't a term paper that you cram at the last minute to finish....
You want honesty and true commitment and positivity from your fitness coach... that would be what I'm all about
My training experience
I'm an ex college and professional athlete. Worked as a fitness coach since 2006 ACSM.
Fitness Training Officer SFFD
Areas of Expertise
Core and Balance

Nutrition

Kettlebells

TRX

Sports Performance Training

Cardiovascular Conditioning

Wellness
NCCA Accredited Certifications
NASM Certified Personal Trainer
Additional Certifications
CPR/AED
Who I Especially Like Working With
Beginners, Disabled, Law Enforcement, Overweight/ Obese, Rehab, Seniors, Student-athletes, Women, Youth
Medical Conditions Experience
Arthritis, Artificial Knees, Back Pain/Issues, Diabetes, Joint Pain, Obesity, Postural Issues, Prediabetes, Rotator Cuff Issues, Shoulder Issues
Training Areas Served
In-home or Outdoor Training
Al is great to work with. He is dedicated to developing core strength and keeping long term goals in mind. He came to our home gym and developed individualized workouts for my partner and myself based on our specific needs. They were fun, unique and difficult enough without risking our safety. We are both sleeping much better now because of it. I would recommend Al to anyone who really cares about doing things right.
Al is the real deal when it comes to personal training. He works with your limitations, and makes a personalized plan in helping one reach their goals. He's effective in working in any type of setting (park) during these trying times. An absolute pleasure to work with.
Al is a wonderful trainer. His exercises will find you gradually getting stronger and within weeks able to do many times over what in the first session felt impossible. He knows that health is more a journey than an end goal, and if you are on board with that, you will find great support along the way!
Al is an amazing trainer. He is very experienced! His coaching has led me to feel significantly healthier, both physically and mentally. I love his creativity and his ability to adapt to my needs. I honestly feel very lucky to have found him and I would recommend him to anybody looking for a trainer.
I'm so glad to have had Al for a personal fitness trainer. We did 24 sessions and I have made tremendous progress! I've never made this much improvement in my health & fitness. He's a great motivator and support in helping you reach your goals. I looked forward to every workout.
Al has been an awesome trainer to work with in the last few months. He listens to what your true goals are and creates workouts that are challenging and gradual, balanced between strength, cardio and flexibility. He's always careful to make sure your position is correct so you don't hurt yourself and is focused on the long term goals. I've learned a lot thanks to Al and have definitely seen great progress thanks to his meticulous training, I can't wait to continue working with him!
Working out was never fun until I met Al Garza. Al has an exceptional talent for understanding where are you are in your fitness journey, setting milestones to challenge you, and helping you set your fitness goals, all while making it fun and achievable. The key to fitness, Al says, is consistency. He is a trainer who truly helps you want to be consistent and make fitness not just a temporary thing but an enduring part of your life. I used to leave exercise classes with an adrenaline rush but never wanting to come back. In contrast, I am always excited for my workouts with Al. He is always prepared for our sessions and starts off by understanding how my joints and muscles are feeling that day. He accommodates my needs while continuing to challenge me. He helps measure progress week over week. Al brings a variety of fitness equipment to every session and teaches you how to use it safely while also maximizing its impact. He is very good at correcting your form and helping you develop bodily awareness so you can understand if you are doing something right or not. He is also honest about the areas where you need to work harder. You could choose to go to a workout class and receive generic guidance, or look up exercises on your own, but Al is a trainer who will make sure that you are building a fitness program that is completely tailored to you, that you can build on for your entire life. He is very knowledgeable about the body and will teach you about nutrition and strength and wellness along the way. Most importantly, you will see results working with Al. I am shocked by how my strength and cardio have improved so much over the past few months of working with him. Having been a high school athlete, and having worked out with the trainers and exercise instructors in Philadelphia, Manhattan, and San Francisco, I can confidently say that Al is the best trainer and instructor that I have ever worked with. I could not recommend him highly.
Al did an excellent job training my brother, who has autism. My brother needed to be taught the fundamentals. Al did a great job explaining and developing a routine that focused on functional mobility, building strength, and endurance using resistance bands, TRX, and ball work. My brother's growth and progress have been amazing.
I've been training with Al for the past 4 months now. This was a time when COVID was still very much a concern and the vaccine wasn't available to everyone. I needed a trainer who could work with my schedule, my goals and my health conditions (lower back and knee pain). Al took the time to understand my needs and built a plan which started with the basics and improving my conditioning. He held me accountable and despite a busy schedule has pushed to ensure that our time is dedicated to improving my health. Al focuses on your positions and breathing as he goes through various exercises. He's sensitive to any pain you might experience and your limits. That doesn't mean he goes easy on you. "Let me know before you give up", he says, and gets a bit more out of you. Al is patient and trains at your pace while still challenging you. He is also very personable and has a wealth of stories from his past, especially about SF that will keep you engaged. I would highly recommend him for anyone who was a beginner like me. At this time I've already had 25+ sessions with him. My fitness has improved significantly. I look forward to more. Thank you Al.
My wife and I wanted to get back into shape, post covid, post lock down. We embarked on a journey to try a bunch of new things from fancy gyms to personal trainers. By far, working with Al was our favorite. Al isn't a drill sergeant, his goal is to get your joints, ligaments, tendons, stronger before putting you through more rigorous workouts. This was ideal for us since we tended to start a new routine and get over zealous, resulting in injury. If you're looking to get back into shape without being run into the ground, I highly recommend Al.
Al is a really great trainer and there is definitely improvement in health and physical condition as we trained over the weeks. He is also really great at personalizing workouts and tailoring them to individual needs. Learned a lot and would highly recommend!
I worked with Al for about 6 months to rehabilitate my shoulder and get back into shape. He is kind, experienced, and enjoyable to work with. He pushed me to meet my goals without resorting to negative reinforcement. He care about whole body fitness and building real strength, stability, and health. Rather than just getting fast and unsustainable/unsafe gains. I highly recommend working with Al!
My wife and I enjoyed working with Al Garza very much. He's warm, personable and knows his stuff. We got into a regular routine that we know will serve us even as we travel abroad for the next two months. We're in our 70s and know how important it is to keep our bodies in shape. Working with Al was the perfect way to jumpstart that intention. Thanks so much, Al. Keep doing what you're doing so that many will benefit.
Al helped me achieve my goals, i lost 40 pounds in 7 months. He was so accommodating to my medical conditions. Also he helped me to stay consistent with my exercise and diet. He always maintained positive energy and helped me through out my weight loss journey. Thanks Al! You are the best
Are you a trainer?
Get new clients. Change lives.