John Thompson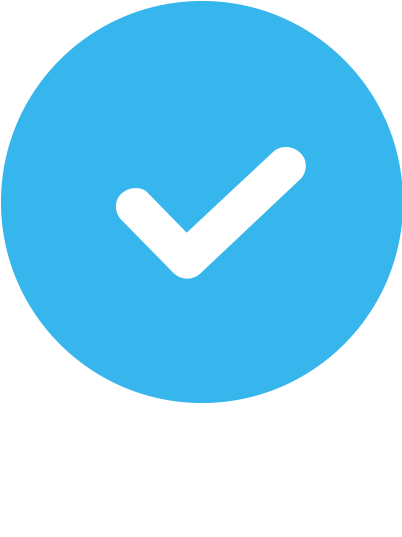 Verified
9 Reviews
Outdoor & In-Home
Virtual
COVID-19 Vaccinated
About John
I'm a dedicated Master Trainer with a decade of experience helping professionals in NYC improve their physical well-being. My focus is on enhancing your movement, appearance, and overall vitality in your daily life. Often, feelings of fatigue and lethargy stem from inadequate daily movement. I use a combination of calisthenics, strength training, breathing techniques, and both static and dynamic stretching to address this issue. When executed properly, this approach not only refines your movement quality but also boosts your metabolism through strength training, resulting in increased energy levels, reduced discomfort, and better body composition. My philosophy centers around the essential connection between a strong body and a resilient mind. Consistency is key to success, and finding the right approach that suits your individuality is crucial. Our initial session will involve a thorough consultation and a brief workout, allowing me to tailor recommendations and create a personalized starting point for our journey together. Recently, I made the decision to transition from running my personal training business in New York City to embracing a more active lifestyle in sunny San Diego with my girlfriend. While I enjoy Olympic weight lifting, I also practice a multitude of disciplines. Lately, I've been immersed in the world of surfing. I'm also an avid traveler who enjoys seeking new experiences and challenges. If you want to create proper foundation for strength and endurance and improve your quality of life, then I am the right trainer for you. I'm looking forward to getting to know you and helping you crush all of your goals!
My favorite client story
I had a 51 year old client that initially started out working with me just for stretching. He actually had another personal trainer that he worked with for his actual workouts and he would meet with me once per week to stretch. At some point there was an occasion where he couldn't meet with his trainer for their workouts so he had me step and in and train him. As we were going through the first workout we dived in a little deeper about why he is working out and what my philosophies are. He enjoyed it so much he started training with me 4 times per week in addition to the 1 stretching day each week.

This client had a bit of weight to lose, but by no means would be considered obese. I laid out 12-week program for him including his nutrition plan. and the type of results he could expect within that time frame. Every 4-5 weeks we would check-in with re-assessments and he was always ahead of what even I expected. By the end of the 12-week program he lost 22 pounds, while gaining muscle and improving his energy levels. All of this led to increased confidence and improved productivity levels within his own business. This client trained with me for 4 years up until I moved to the West Coast. The relationship and bond we formed as a client/trainer morphed into a friendship and a mentorship for us both. I would advise him on health and wellness, he would advise me on business. And both of us would advise each other on personal matters.

I share this particular story and experience because it is one, inspiring, but two it demonstrates the "Personal" side of personal training. This is a relationship that needs to be built and nurtured in order for you as a client to have success. I need to be bought in to you as a client, just as you need to be bought in to me as a trainer in order to hold you accountable to the degree that is necessary to achieve success.
My favorite exercise
Strength Training. Specifically Compound Movements. Squats, Deadlifts, Bench Press, Pull-Ups, Rows etc. These don't necessarily have to be performed with barbells or even dumbbells. But I just love the movement patterns.
My favorite quote
Our greatest weakness lies in giving up. The most certain way to succeed is always to try just one more time. – Thomas A. Edison
My training philosophy
Everybody is different and requires their own unique approach to fitness. The most effective approach is the one that gets you to stick to it consistently over the long-term.

I believe everyone needs some sort of strength training in their life as research shows it improves longevity. Within the realm of strength training I focus on 7 movement patterns: Squat, Upper Body Push, Upper Body Pull, Hinge, Locomotion, and Rotation/Anti-Rotation. Additionally, within these patterns I love using both unilateral and bilateral variations as well as all 3 planes of motion (Sagittal, Frontal, and Transverse).

When implementing strength training it is important to utilize full range of motion. Not only will this help maximize strength gain, but it will help improve with flexibility and mobility.

Lastly, I believe in training the bodies' 3 energy systems (Creatine Phosphate pathway, Glycolytic pathway, and the Aerobic Energy system). We use 3 different methods to create energy to perform different types of exercise. CP = high intensity/ short duration, Glycolytic = high to medium intensity 30 - 60 seconds in duration generally, Aerobic = long duration/endurance.

By taking this type of approach we can accomplish quite a number of things.
1. Strength training improves muscle volume
2. Increased muscle volume improves resting metabolism = higher number of calories burned throughout the day.
3. Incorporating all of the above movement patterns and planes of motion we can reflect the natural movement that we should be utilizing in our day to day life.
4. Mimicking these patterns allows us to be stronger, more flexible, and most importantly reduce the risk of injury during those movements or in those positions.
5. By training the 3 energy systems effectively we can accomplish a few tasks: increase calorie burn both within the workout, but also after via what is known as Excess-Post Oxygen Consumption, improve our ability to recover within the workout by getting better at processing oxygen, and improve our ability to recover from each workout by improving cardiac function.

All of this leads us to feeling and looking better, while being the healthiest versions of ourselves.
My training experience
10+ years working with New York City professionals. I have also managed and helped guide some of NYC top young trainers through their own careers.
Areas of Expertise
Nutrition

Strength Training

Weight Loss

Flexibility and Mobility

Muscular Definition

Muscle Gain

Posture

Kettlebells

Functional Training

Core and Balance

TRX

Sports Performance Training

Cardiovascular Conditioning

Cross Training

Injury Prevention

Stress Reduction

Wellness

Corrective Exercise
NCCA Accredited Certifications

ACE Certified Personal Trainer
Additional Certifications
Progressive Calisthenics Certification, RKC Kettlebell Certification, ACE Fitness Nutrition Specialist, Integrated Movement Screens and Assessments, FRC Mobility Specialist, DotFit Certified Nutrition Specialist, TRX
Education
Bachelor's Degree in Sports Marketing
Who I Especially Like Working With
Actors, Beginners, Brides-to-be, Men, Middle-aged, Models, Overweight/ Obese, Post-rehab, Seniors, Student-athletes, Women, Youth
Medical Conditions Experience
ACL tear, Addiction, Ankle Injury, Arthritis, Artificial Knees, Asthma, Autoimmune Diseases, Back Pain/Issues, Bad Posture, Bone/Joint Injury, Chronic Pain, Depression, Diabetes, Fibromyalgia, Hernia, High Blood Pressure, High Cholesterol, Hypertension, Joint Replacement, Knee Pain/Issues, Limited Mobility, Lower Body Pain/Issues, Obesity, Piriformis Syndrome, Plantar fasciitis, Postural Issues, Prediabetes, Rheumatoid Arthritis, Rotator Cuff Issues, Sciatica, Scoliosis, Shoulder Issues, Stress, Tennis Elbow
Training Areas Served
In-home or Outdoor Training
I have been training with John for over two years – I can honestly say that it has been transformational; from the standpoint of the perfect symphony of workout regimen, diet and lifestyle. John has taught me that all three components work in concert, and are "non-negotiable", which has altered my thinking for the better. As a result, at 51 years old, my body is in peak shape, my diet is consistent and healthy, and my daily routine in terms of work, sleep and overall feeling and outlook are at their best. In addition, John's positive attitude and professionalism continue to inspire me, and he has changed my life and how I think about fitness.
JT is the only PT I'd ever work with. He knows everything but he doesn't blow it up in your face. He gets to know you, your goals, how your body works, and seamlessly incorporates a plan that works for your schedule, lifestyle, and goals. Boy did I get strong! I also felt way more healthy and happy. I didn't know my body could work like this.
John's been a great trainer, and I'm thrilled with the results and experience! He's excellent at organizing workouts and clearly explaining lifting technique. I set several goals, and he motivated me to hit each of those goals and push past them. As a bonus, he's also a very personable trainer who I genuinely enjoy working out with. I highly recommend working with him!
I highly recommend John as a personal trainer- I've been doing personal training sessions with John for almost a year now and can fully see the progress I've made. Not only is he extremely knowledgeable and patient, he's a great communicator and teacher. Whether its your form, flexibility, or your goals of weight loss or bulking, he knows it all and can put together an individualized plan for you.
I am incredibly grateful to have had the opportunity to work with John as my personal trainer. From the start, his good-nature, and passion for fitness shone through. He created a customized workout plan that pushed me beyond my limits while providing unwavering support. With his guidance, I have achieved remarkable transformations in both my body and mindset as it pertains to wellness. John's expertise, good-humor, and genuine care make him an exceptional personal trainer. I am forever grateful for the positive impact he has had on my fitness journey.
Working with John was a game changer. It gave me so much more energy, focus and vitality than I would ever have had working on my own. He pushed me and I saw real improvement. Thank you John!
I have been working with John for the past three months and he has helped me build confidence after a period of injuries, learn good techniques for lifting, and begin to build a foundation of strength that I know will serve me for a long time if I keep it up. He is kind, patient, knowledgeable, and fun to work with. I highly recommend him as a trainer.
I've been training for John for a year now, and he's helped me transform my body and maintain discipline. Every session is different and unique. I know a couple of his other clients and he really pays attention to each of our needs and personalizes our programs. John always brings the energy, is thorough in coaching me on my form and how to maximize on each workout. I love that I've been able to build strength and muscle, I feel great, and John is a major reason for that!
I worked with John as my personal trainer for six months, from December 2022 - May 2023. During the pandemic, I had gained 90 lbs. I had begun working out to lose the weight already, but John was the impetus to put the pedal to the metal. I also had a previous disc injury that we had to work around. John was the ultimate professional, he understood my goals, and mapped out a plan for success. Besides finally losing all 90 lb., I discovered a whole new way of working out by building everything from the core outwards. I'd never realized, even when in good shape that my core was not strong. John's programs helped with my posture, my back issues, and he really focused on doing the correct movements for each exercise. While working with John I discovered that my previous workouts were putting me at more risk for injury due to incorrect movements and postures, especially at my age of 52. I now feel stronger from the inside out, have built back all the muscle I had lost, and dropped my waist size from a 40 to a 32! I have had many trainers over the yeas, but John really stands out heads above the rest. I give him my highest recommendation.
Are you a trainer?
Get new clients. Change lives.